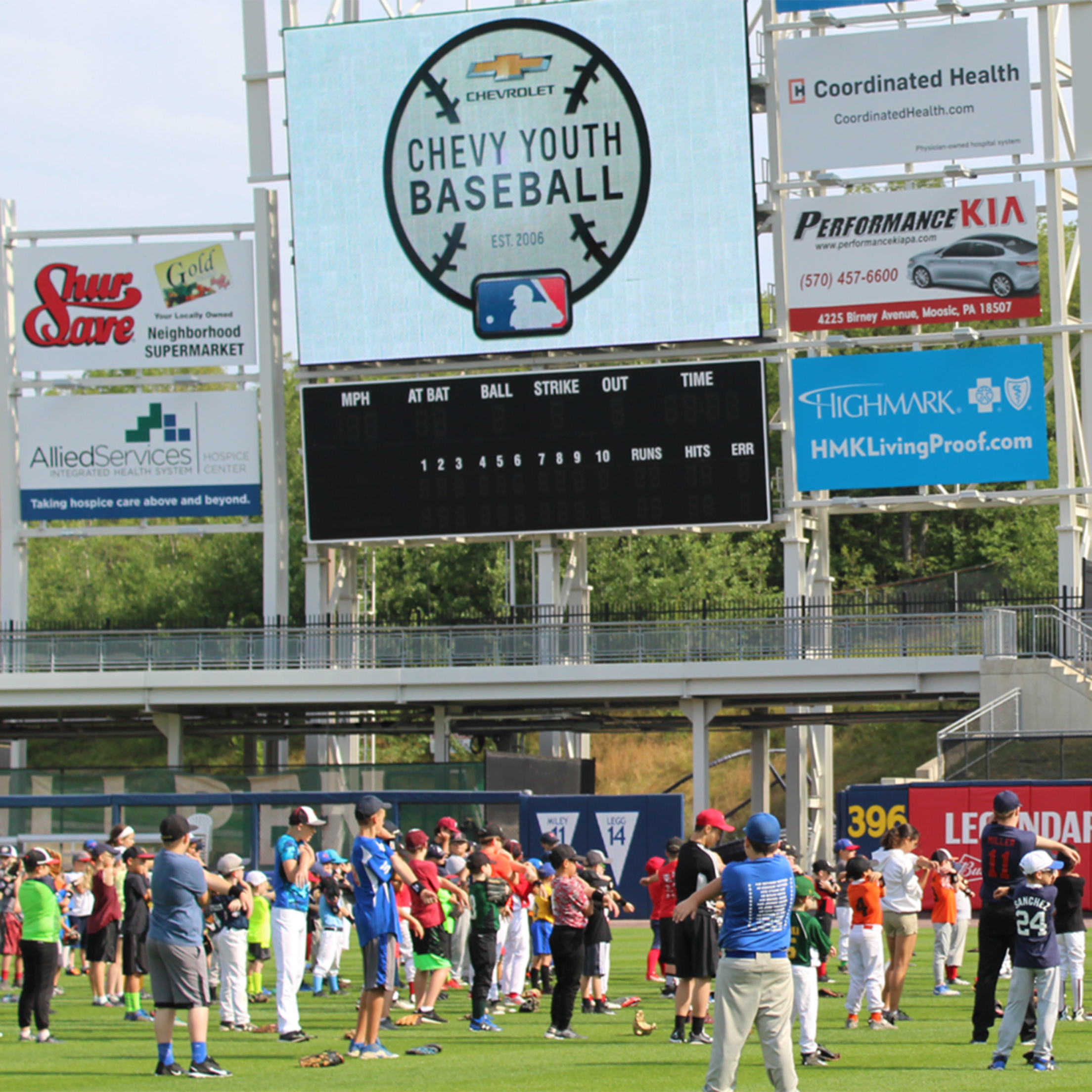 Bring your event to the best venue in NEPA!
What do you look for when it comes to entertaining business clients, employees, or your friends and families? You expect something unique. You expect something exclusive. Simply put, you expect the best. You'll get it all at PNC Field.
Our facility is a year-round venue that offers areas to accommodate nearly any event or meeting-space needs. With our commitment to unsurpassed customer service, a unique setting, and professional staff, it is easy to see why PNC Field is a great place to get down to business or just relax and have fun!
We offer a variety of options for your event:
Breakfast with Santa is BACK - Saturday, December 10, at PNC Field!
Celebrate with your family and friends at PNC Field with an All-You-Can-Eat Buffet in your holiday pajamas. Seating options in a private suite and the Geisinger Champions Club are available.
---
We are currently booking holiday parties and mixers for November & December!
Host your company or family holiday party at the Geisinger Champions Club at PNC Field. Click on the link below to learn more about how to host the hap-hap-happiest party north of I-80!
For more information or to book your event at PNC Field, please fill out the form below. You can also contact Kirsten Peters by calling (570) 558-4545 or via email at

[email protected]
---