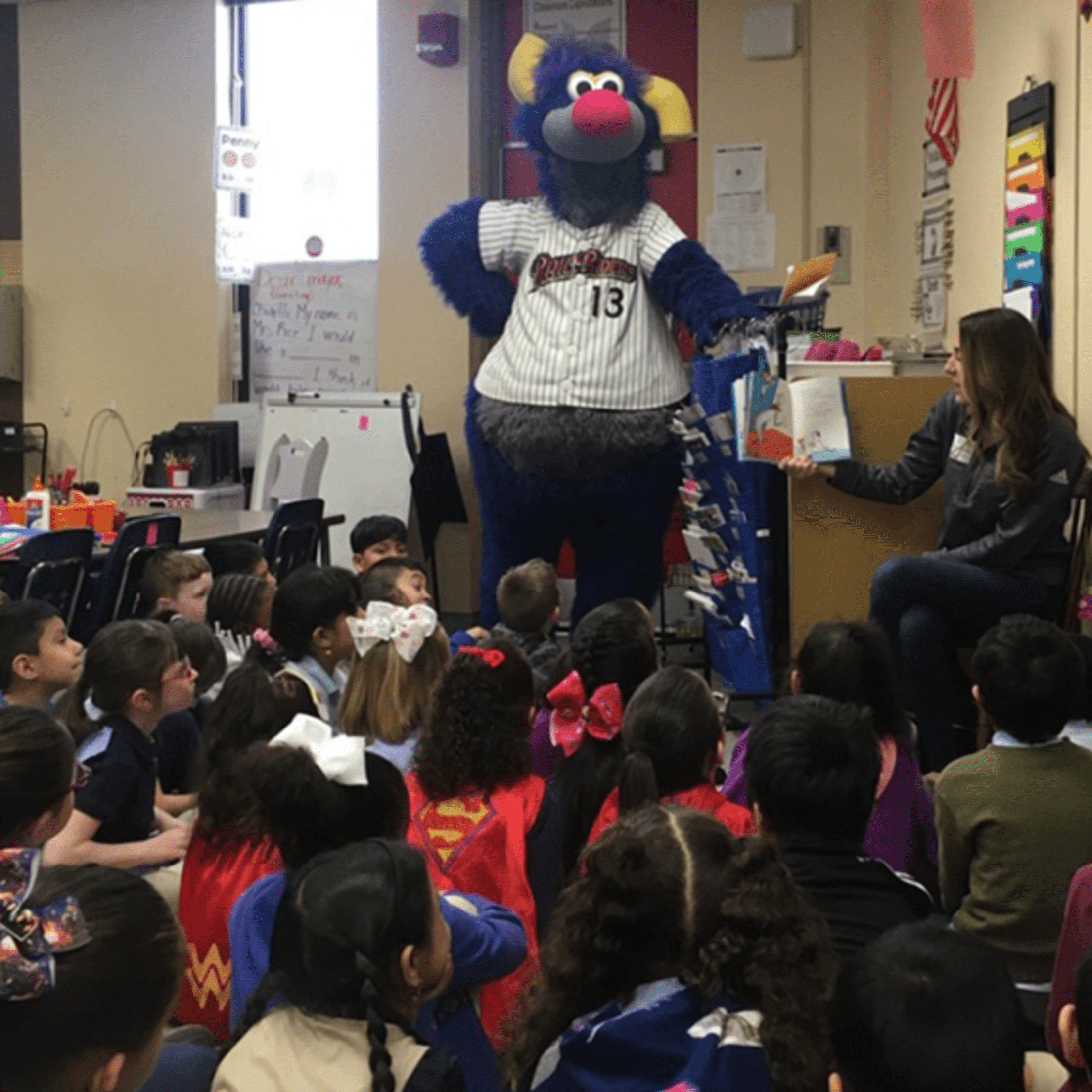 Read five books and earn a free ticket to a RailRiders game at PNC Field!
Here is how it works!
Kids (ages 4-13) download and print out their own READing RailRoad bookmark to keep and record their progress. Parents/Guardians must register their child or children by sending THEIR NAME, THE CHILD'S NAME, PHONE #, and MAILING ADDRESS to [email protected]
As each book is finished, the reading log on the bookmark must be completed and the parent/guardian must initial each numbered box. When all 5 books are read, parents must send a completed copy or photo of the bookmark to [email protected].
Now start reading!
Additional READing RailRoad Information
Limit 1 Field Reserved ticket PER CHILD - multiple bookmarks per child will not be accepted
Ticket valid for CHILD only - parents may purchase additional tickets for family/friends when redeeming ticket vouchers at the box office Ticket valid for any 2020 regular season home RailRiders game - ticket and seating subject to availability
Ticket voucher will be mailed to households once the child has completed the 5 books and the parent/guardian sends a photo or copy of the child's completed bookmark (with parent initials) to

[email protected]

and as soon as business resumes and the RailRiders staff is back in the office
Participants must finish the 5 books and submit proof of completion by JUNE 19, 2020.