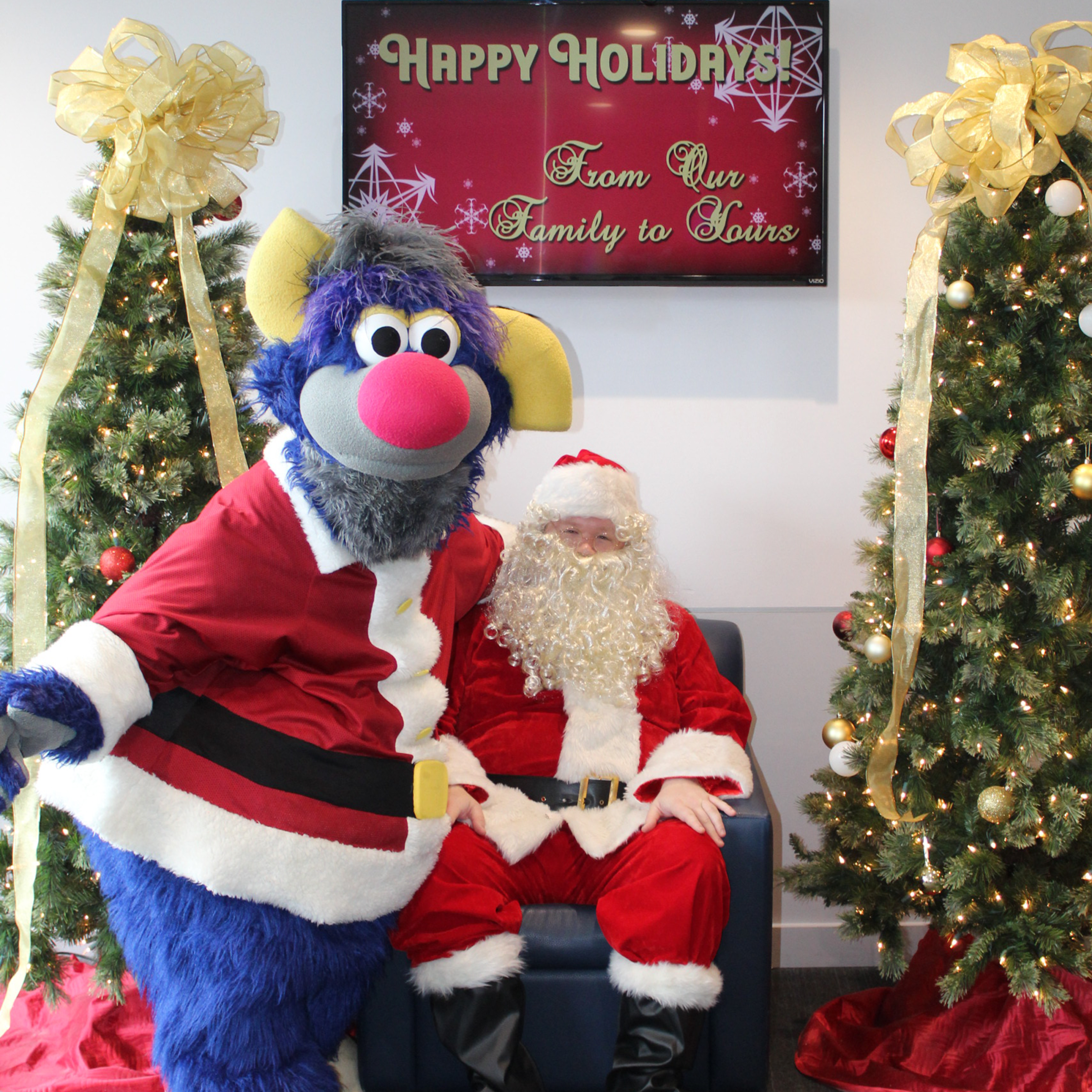 Breakfast with Santa is SOLD OUT!
Celebrate with your family and friends at PNC Field with an All-You-Can-Eat Buffet in your holiday pajamas. Roll out of bed and enjoy our holiday festivities at one of two sessions with Santa Claus and CHAMP at 9 or 11 A.M. in the Geisinger Champions Club or a private suite!
We are making a list and checking it twice... so this event is RSVP ONLY and SOLD OUT!
Date & Times:
Saturday, December 10
9 to 10:30 A.M. or 11 A.M. to 12:30 P.M.
Seating Options and Cost:
What Mrs. Claus Said You Should Know
- Wear Holiday PJs
- A Craft Per Child at the Table
- Write Wish List to Santa
- Submit Personalized Video Board Messages/Photos
- Give Back: Donate Items to our Clothing Drive
- $5 Festive Adult Beverages
- $5 OFF Kids Club Membership, thanks to Casey Dental
- All-You-Can-Eat Buffet
- Santa & CHAMP Meet-and-Greets
- Take Your Own Photo with Santa
- Holiday Movie/Music Playing
- $5 for 5 Swings to Use Premium HitTrax Batting Cage Technology
- Complimentary Cookies & Discount at SWB Team Store
- Additional Gifts for Holiday Ticket Plans (Bobbleheads & Ornaments)
For more information or to reserve seats, please contact Kirsten Peters by calling (570) 558-4545 or via email at

[email protected]