Mundell, Keller take home top SAL honors
Rockies' Rodgers also among circuit's end-of-season award winners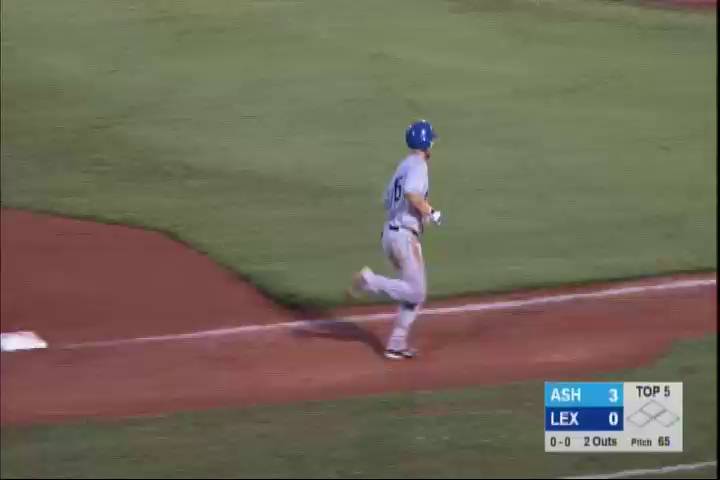 By Danny Wild / MiLB.com | August 30, 2016 1:40 PM
A Minor League record was more than enough to earn Brian Mundell some hardware this season.
The Rockies prospect and Asheville Tourists first baseman was named the South Atlantic League's Most Valuable Player, while Mitch Keller of the West Virginia Power earned Most Outstanding Pitcher honors as the league revealed its end-of-season All-Stars and award winners Tuesday.
Mundell set a Minor League record with 57 doubles this season, a mark he can still add to in the campaign's final days. He's hitting .320 with 14 homers, 80 RBIs, seven steals and 265 total bases in 129 games. The 22-year-old was the Rockies' seventh-round pick in last year's Draft out of Cal Poly San Luis Obispo. He's leading the SAL in hits (164), extra base hits (72), total bases and runs scored (90).
Keller, a 20-year-old right-hander from Cedar Rapids, Iowa, is 8-5 with a 2.46 ERA in 124 1/3 innings across 23 starts. He's struck out 131, walked just 18 and is holding opponents to a .211 average for the Pirates affiliate.
Another Rockies prospect, Brendan Rodgers, was named the Most Outstanding Major League Prospect, a title that was given to him in a vote from 14 South Atlantic League managers, general managers, sports writers and broadcasters. All-Star selections consisted of 56 total voters. Rodgers, 20, is hitting .282 with 19 homers and 73 RBIs in 109 games. The 2015 No. 3 overall pick owns a .343 OBP and has 31 doubles.
Hagerstown's Patrick Anderson was selected as manager of the 2016 All-Star roster, with Charleston pitching coach Justin Pope named an All-Star coach.
Delmarva's Brian Gonzalez was named the top left-handed starter opposite Keller, while Greensboro's C.J. Robinson earned honors from the bullpen.
2015 South Atlantic League Postseason All-Star Team
Danny Wild is an editor for MiLB.com. Follow his MLBlog column, Minoring in Twitter. This story was not subject to the approval of the National Association of Professional Baseball Leagues or its clubs.
View More