Casey and Remy combine to no-hit Kernels in 2-0 victory
Casey strikes out career high six, Durna homers, and Caratini doubles in rehab outing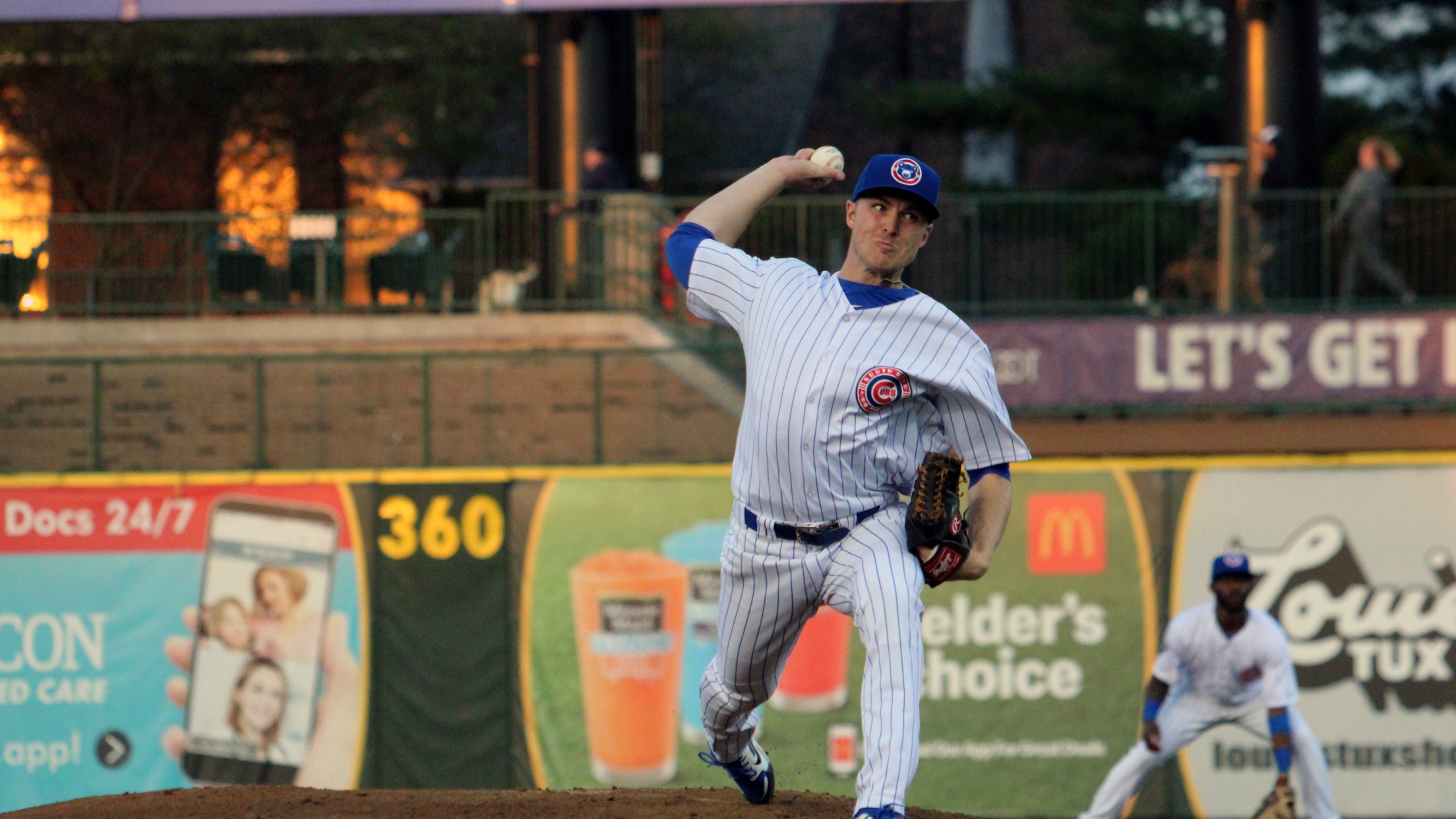 South Bend, IN: Right handers Derek Casey and Peyton Remy combined to throw the second no-hitter in South Bend Cubs history on Monday night against the Cedar Rapids Kernels at Four Winds Field. In the 2-0 victory, South Bend used shutdown pitching, power hitting, tight defense, and a Big Leaguer's
South Bend, IN: Right handers Derek Casey and Peyton Remy combined to throw the second no-hitter in South Bend Cubs history on Monday night against the Cedar Rapids Kernels at Four Winds Field. In the 2-0 victory, South Bend used shutdown pitching, power hitting, tight defense, and a Big Leaguer's help to their advantage.
It was a busy Monday from Four Winds Field. The second Dog Day Monday took place and barks could be heard all around the facility throughout the game. Chicago Cubs catcher Victor Caratini appeared for the first time in a South Bend Cubs uniform on a rehab assignment recovering from a left-hand injury. Caratini caught four innings for Casey before ending his night at the plate with a double down the first base line.
On the offensive side, Tyler Durna crushed his first Midwest League home run over the right field wall to make it 2-0 Cubs in the 5th inning.
Oh, Casey and Remy threw that no-hitter too.
Casey was tremendous. After pitching his best outing of the season last week at Burlington, Casey picked up right where he left off with seven shutout innings and a career high six strikeouts. As Casey continued to mow Kernels hitters down, he kept his pitch count low and even had to switch catchers.
After Caratini's departure in the 4th inning (which was planned), Rafelin Lorenzo took hold of the catching duties. Casey did not miss a beat and exited after seven perfect innings. Remy took over with one goal in mind.
"Don't blow it," he said in his postgame interview.
He kept things together and closed the night out despite walking one batter. Towards the end, on a hard-hit ball by Gabriel Maciel, third baseman Christopher Morel dove for the ball towards third base. From his knees, he delivered a high throw to first, sweeping Tyler Durna off the bag. It was ruled an error and on the next batter, Remy got him to pop out and the no-hitter was completed.
With everyone jumping around each other on the mound, the club celebrated the second no-hitter in South Bend Cubs history.
With the game one victory, the Cubs and Kernels will do it again tomorrow night at 7:05 p.m. Right hander Cam Sanders is the expected starter for South Bend.