South Bend Cubs 2023 Peanut Free Suite Packages Now Available  
Cubs will provide exclusive peanut free indoor suite at Four Winds Field for fans with allergies on May 7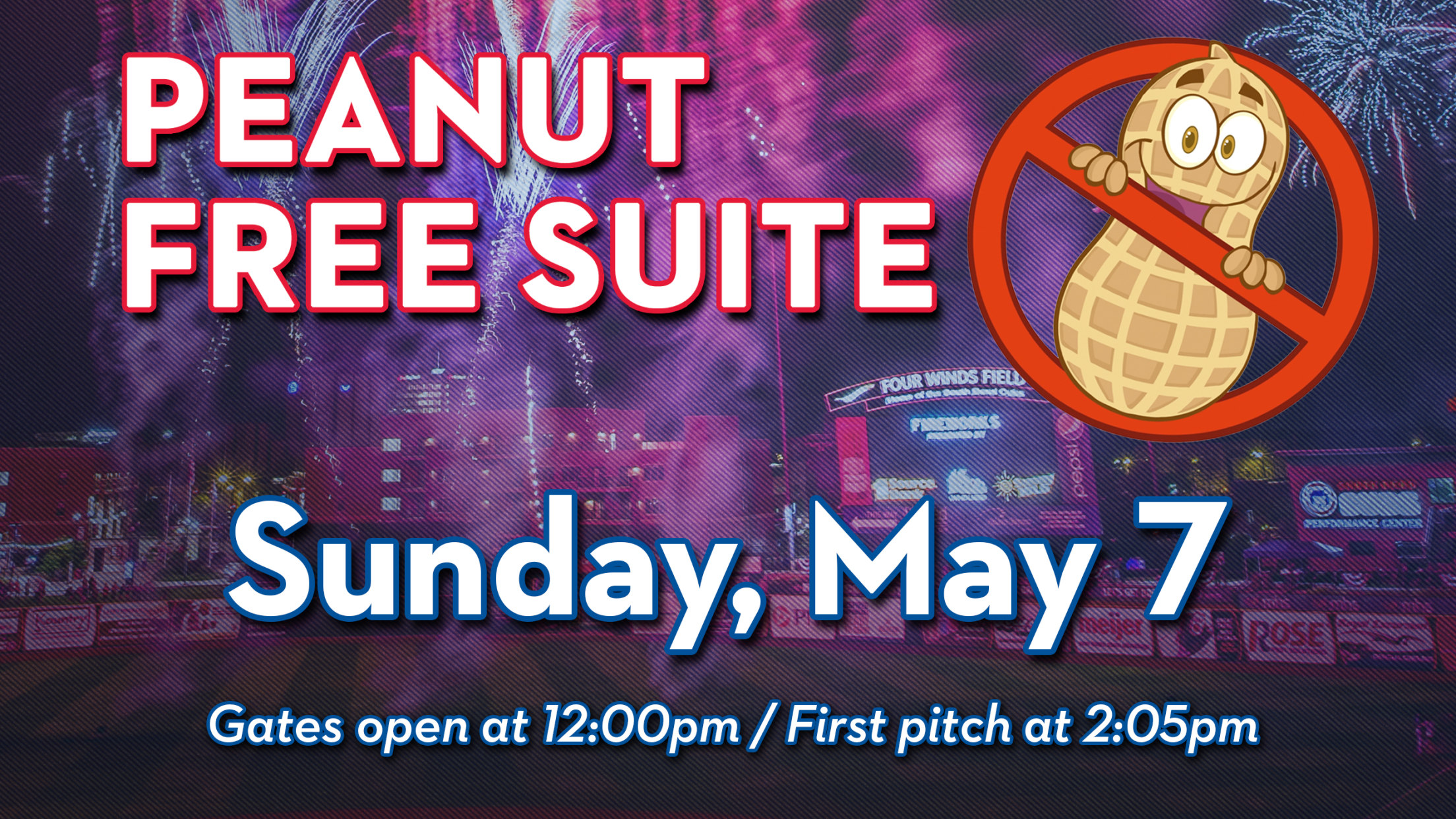 South Bend, IN - In what is always a fast selling and popular ticket package annually at Four Winds Field, the South Bend Cubs will offer a peanut free suite package to fans and guests who experience peanut-related allergies on May 7. The Cubs are set to take on the
South Bend, IN - In what is always a fast selling and popular ticket package annually at Four Winds Field, the South Bend Cubs will offer a peanut free suite package to fans and guests who experience peanut-related allergies on May 7. The Cubs are set to take on the Cedar Rapids Kernels that Sunday afternoon at 2:05 PM.
An estimated 32 million Americans struggle with food-related allergies, while 6.1 million of that total is connected to peanut vulnerability. Peanut allergies are the second most common food allergy, as one in 100 children and one in 200 adults deal with this issue on a daily basis. According to studies funded by FARE, the number of U.S. children with peanut allergies more than tripled between 1997 and 2008.
"Every year we offer this package to our fans it always brings a smile to my face that both kids and adults with these peanut concerns can enjoy the ballpark without any worry of experiencing allergy," South Bend Cubs President Joe Hart said. "It's all part of our goal and mission to make sure every guest that comes into Four Winds Field is as comfortable as possible and has an amazing time."
The peanut free suite costs $25 per person. Space is limited to the first 40 fans. The $25 package includes a game ticket in the Sym Financial Home Plate Suite, South Bend Cubs hat, and a two hour all-you-can-eat ballpark buffet. All ages are welcome. Guests interested in purchasing tickets can call the South Bend Cubs at (574)-235-9988, stop by the Four Winds Field Box Office, or can click here.
About the South Bend Cubs
The South Bend Cubs are the High-A affiliate of the 2016 World Series Champion Chicago Cubs. Over the past 34 seasons, the team has won five Midwest League titles, most recently in 2022, and has captured nine division titles. In 2022, Four Winds Field, home of the South Bend Cubs, was voted Best High-A ballpark in the country by Ballpark Digest, having also won the award as a Low-A ballpark in 2017. In 2019, the South Bend Cubs hosted the final Midwest League All-Star Game. In 2015 the team was named Ballpark Digest's Team of the Year and received the John H. Johnson President's Award, the highest award in minor league baseball. The team is owned and operated by Swing-Batter-Swing, LLC whose principal shareholder is Andrew T. Berlin of Chicago, Ill. More information is available at SouthBendCubs.com.