Update from Texas League president Tim Purpura
Double-A circuit details news on COVID-19 outbreak in U.S.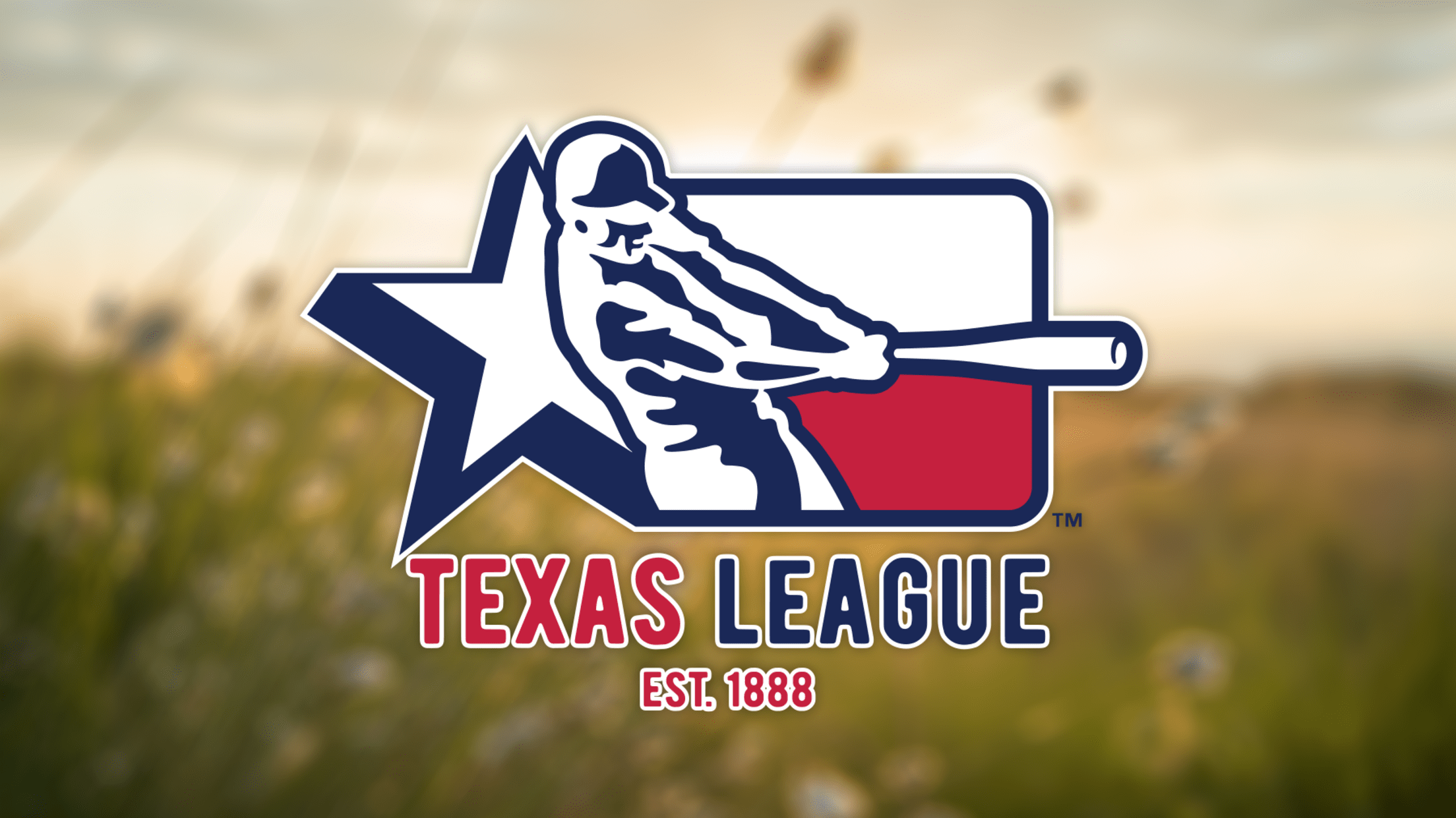 NORTH RICHLAND HILLS, Texas - In response to the COVID-19 outbreak across the country and the Centers for Disease Control and Prevention (CDC) and World Health Organization's (WHO) recent declarations, the start of the 2020 Minor League Baseball season, which includes the Double-A Texas League of Professional Baseball Clubs, has been delayed.
Betts trade official with addition of Downs
No. 44 overall prospect, Wong going from Dodgers to Red Sox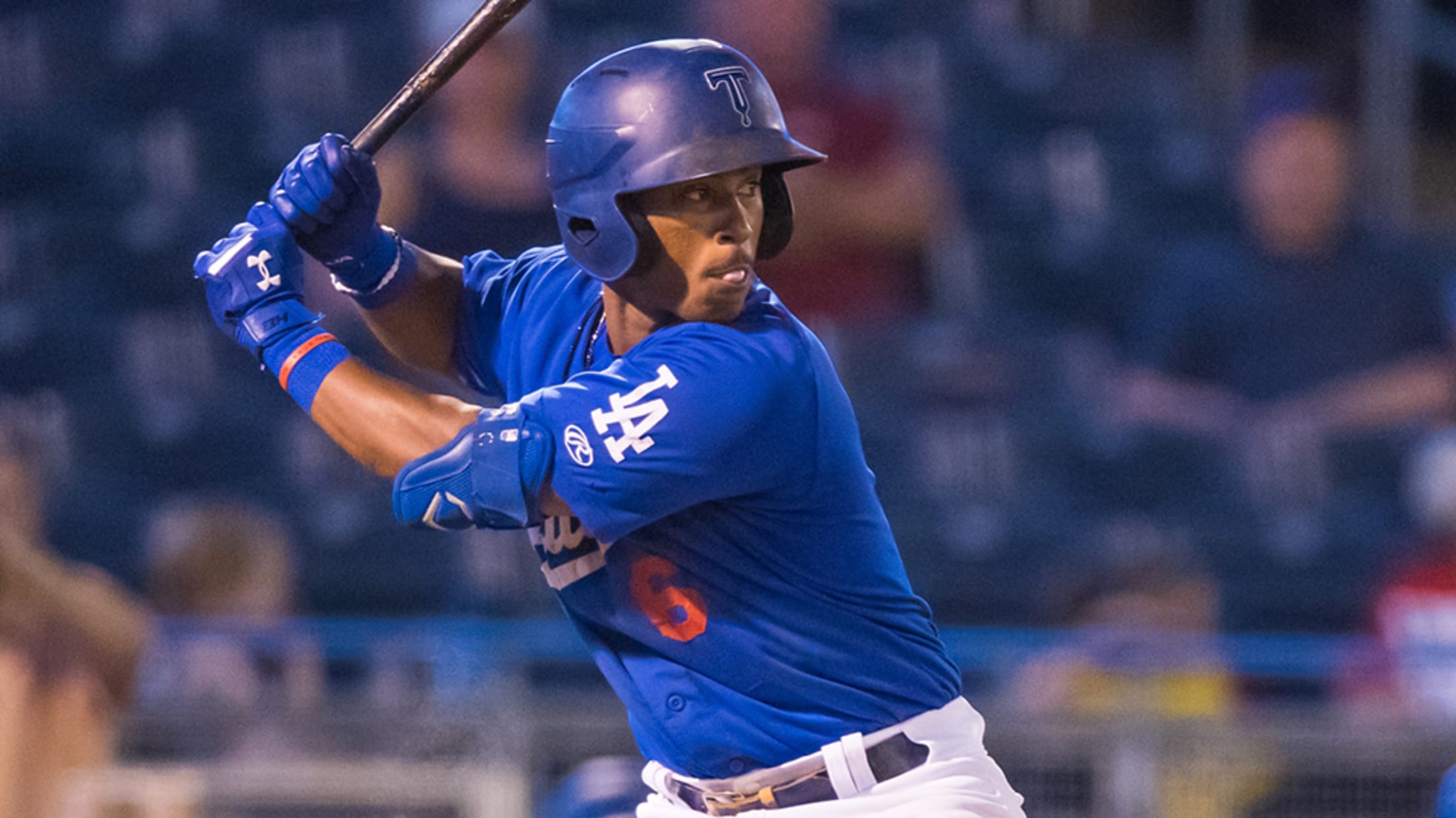 Baseball's blockbuster trade is finally official with the key addition of Dodgers' shortstop Jeter Downs. Downs, MLB.com's No. 44 overall prospect, and catcher Connor Wong were added to the deal that sends 2018 American League MVP Mookie Betts, left-hander David Price and cash from the Red Sox to the Dodgers. The trade was finalized
Ex-'Riders broadcaster blazing new path
Rouillard left dream job in baseball to pursue firefighting career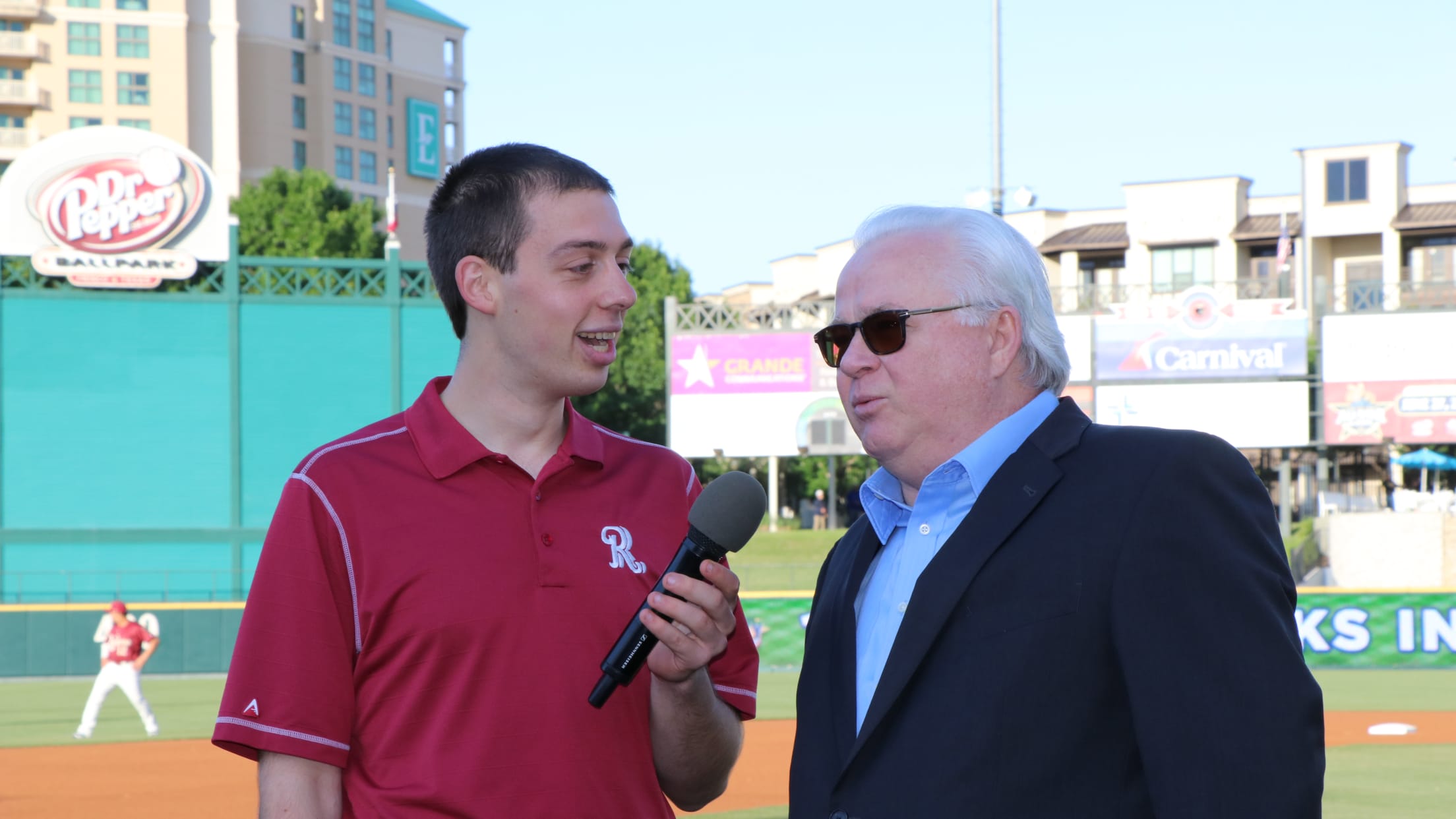 Growing up, Ryan Rouillard often heard from his mother that life is like a book. It contains many pages, characters and plot points, all of which come together to form metaphorical chapters representing the stages of one's personal story. All things considered, Rouillard's book has been pretty kind to him
Amarillo's Ensor named 2019 Texas League Executive of Year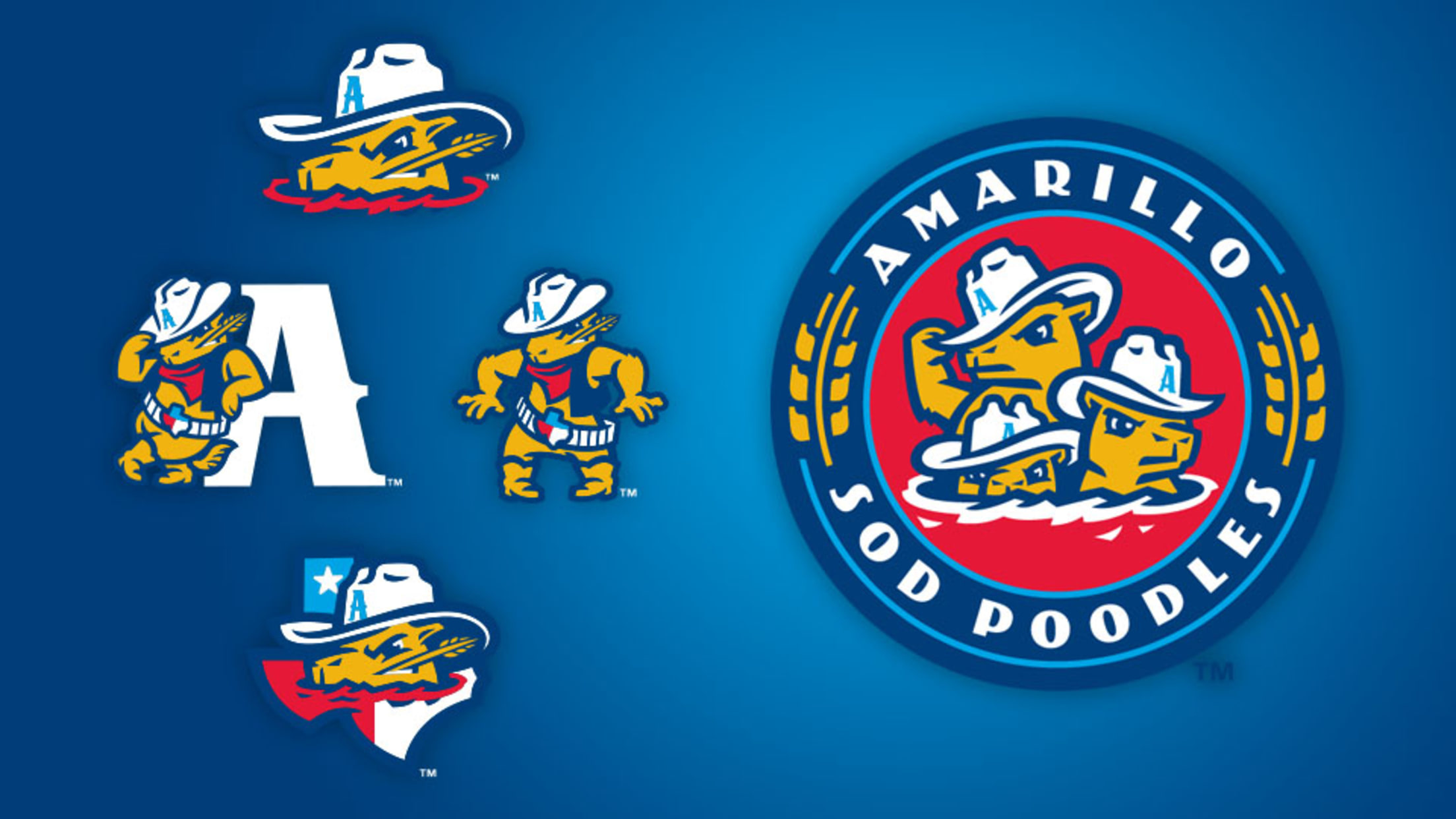 FORT WORTH, Texas -- Amarillo Sod Poodles' President and General Manager Tony Ensor has been selected as the 2019 Bill Valentine Texas League Executive of the Year, according to an announcement made by TL President Tim Purpura.The award, which recognizes a successful season in the areas of leadership, attendance, marketing
Dodgers tab Lux top Minor League player
Fourth-ranked Gray named organization's Pitcher of the Year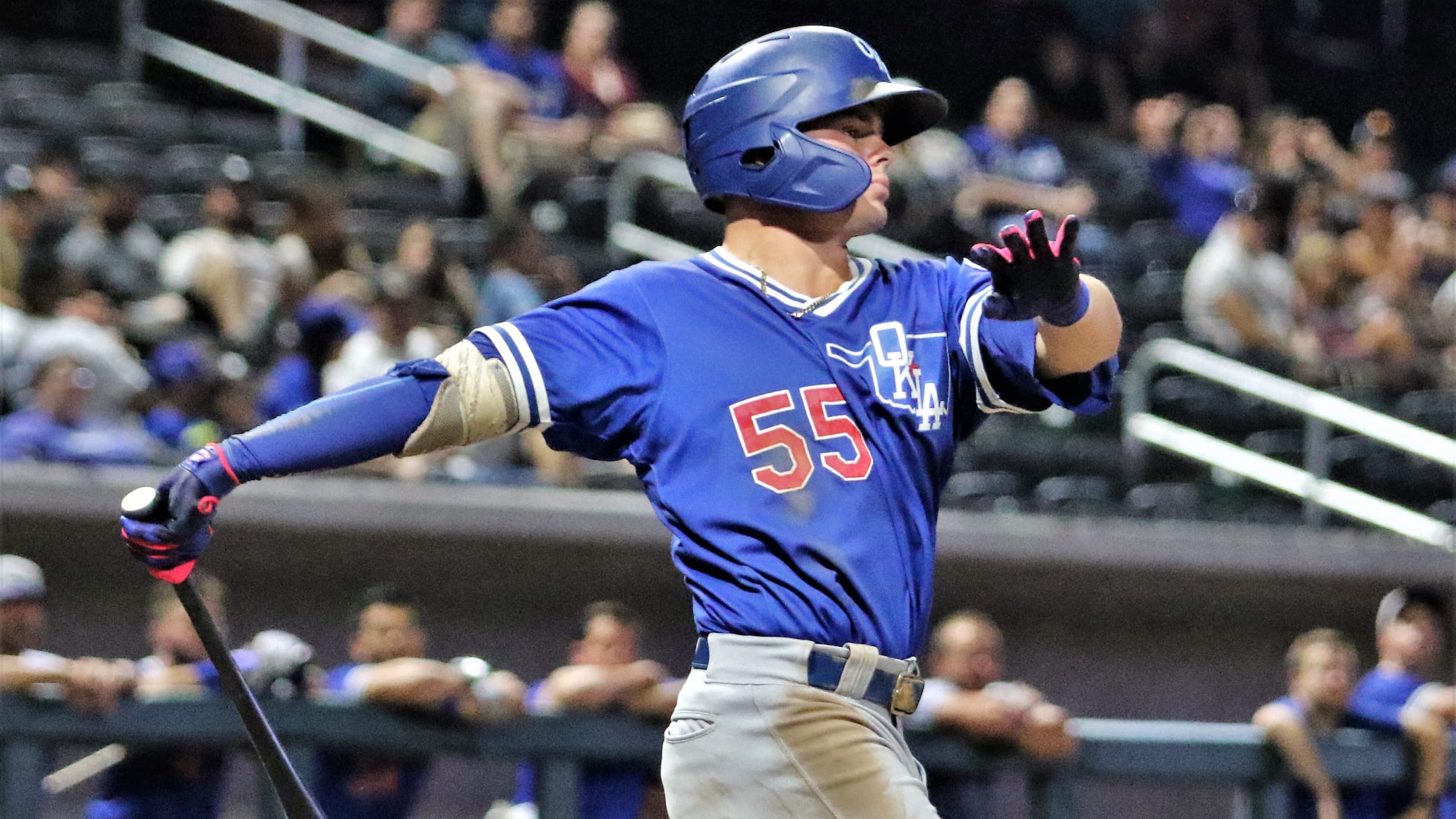 Gavin Lux and Josiah Gray -- two of the Dodgers' premier prospects -- have received player-of-the-year honors from the club.MLB.com's No. 2 overall prospect, Lux batted .347/.421/.607 with 26 homers, 99 runs and 76 RBIs across two levels en route to garnering the Branch Rickey Minor League Player of the
Trammell, Poodles win Texas League title
Padres No. 2 prospect hits go-ahead grand slam in ninth inning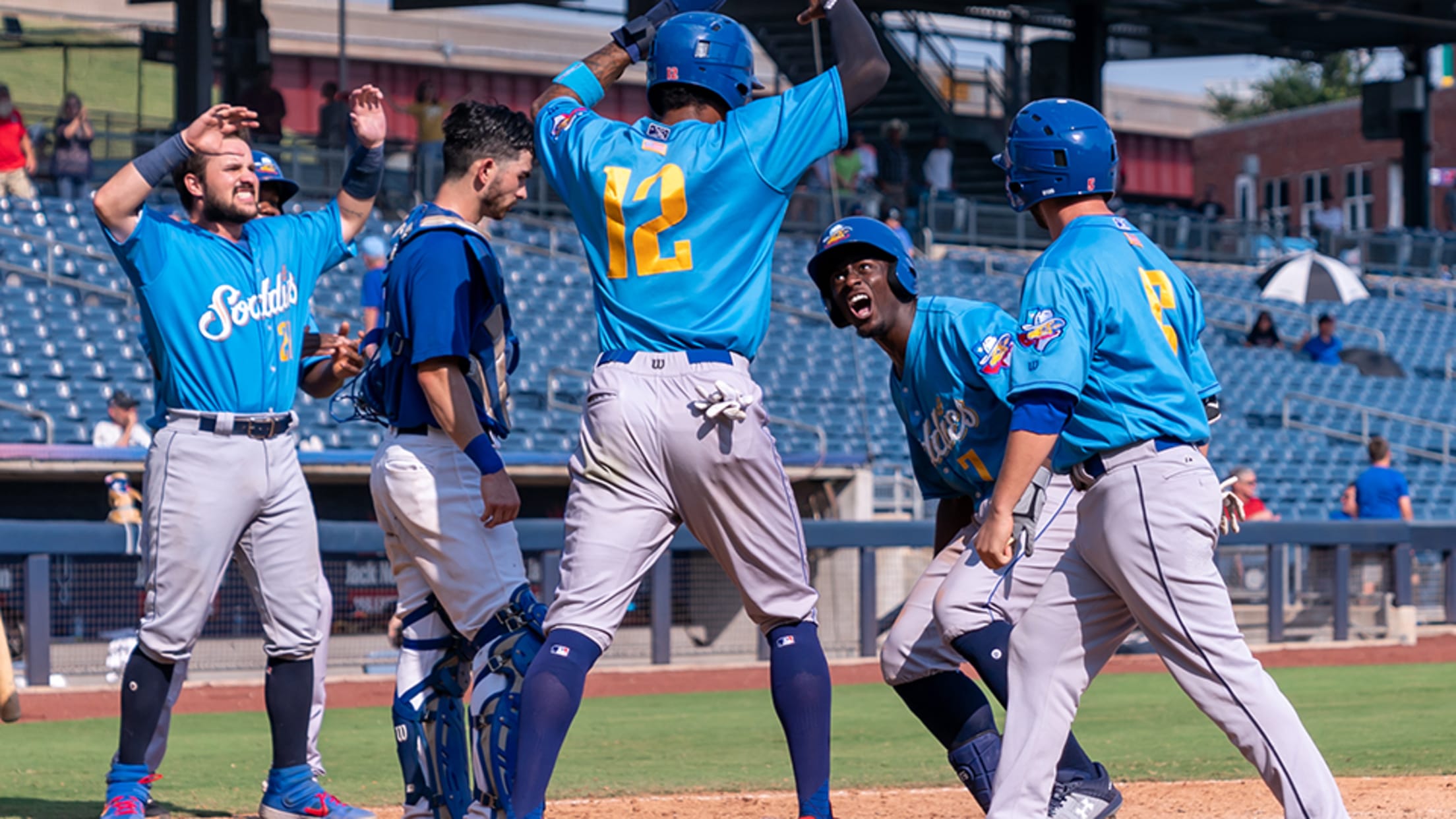 TULSA, Okla. -- Amarillo had squandered its share of opportunities but wasn't about to let another one pass them by with the Texas League championship on the line.After loading the bases with nobody out in the fifth inning and coming away empty, then loading them again and scoring just once
Reed, Poodles knot Texas League Finals
Padres No. 25 prospect homers to force Game 5 with Drillers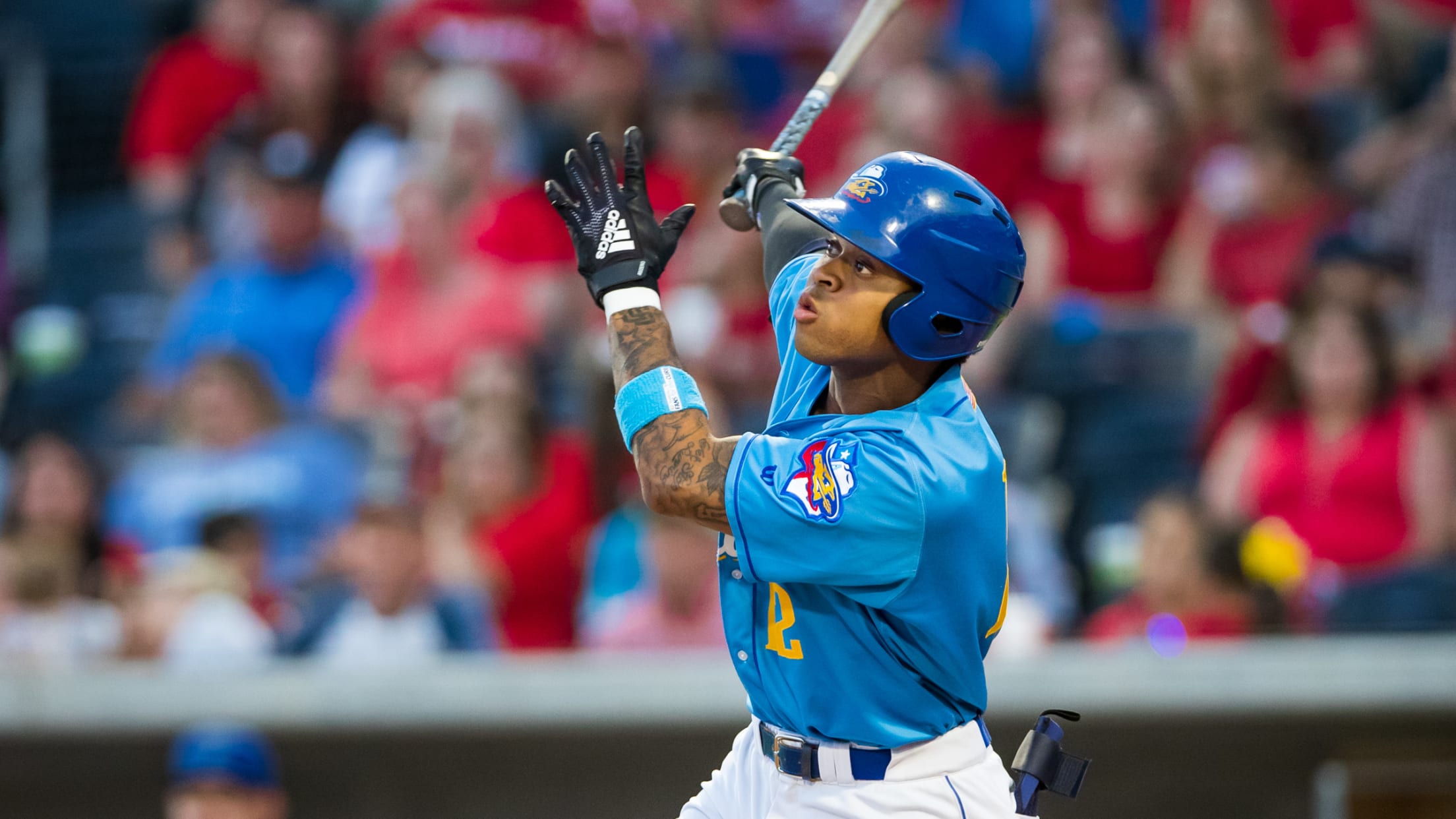 There will be a winner-take-all Game 5 for the Texas League banner.No. 25 San Diego prospectBuddy Reed went yard as Double-A Amarillo blanked Tulsa, 3-0, on Saturday night at ONEOK Field in Game 4 of the Championship Series.
Wong drives Drillers one win from crown
Dodgers No. 28 prospect hits two-run shot in Game 3 victory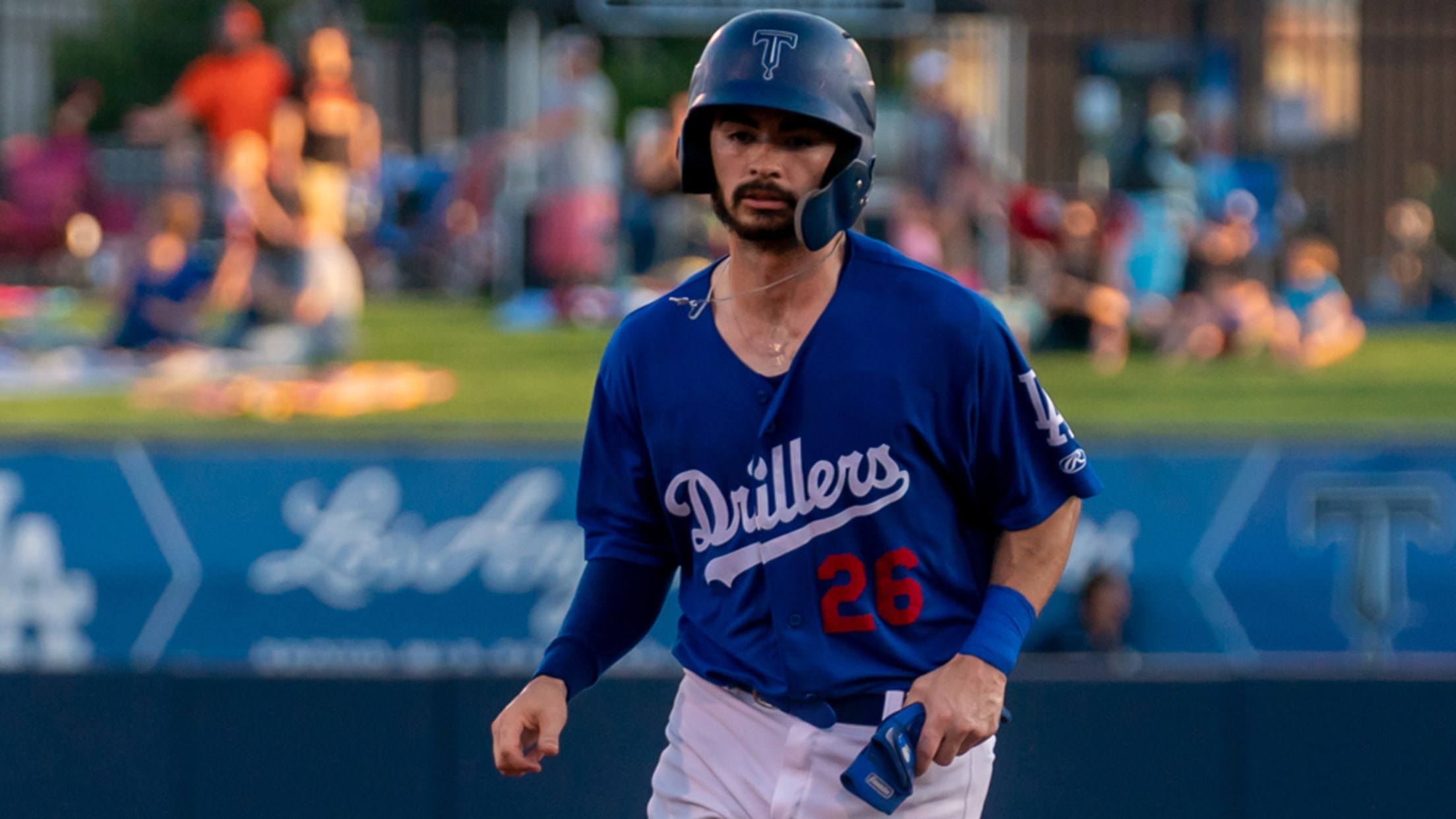 Offense dominated the first two games of the Texas League Championship Series, but the outcome of Game 3 was determined by one swing of the bat.Dodgers No. 28 prospectConnor Wong hammered a two-run homer in the bottom of the sixth inning, powering Tulsa to a 2-0 win over Amarillo on
Tulsa evens TL Finals on Downs' trifecta
Dodgers No. 6 prospect rakes four hits, Casey adds two homers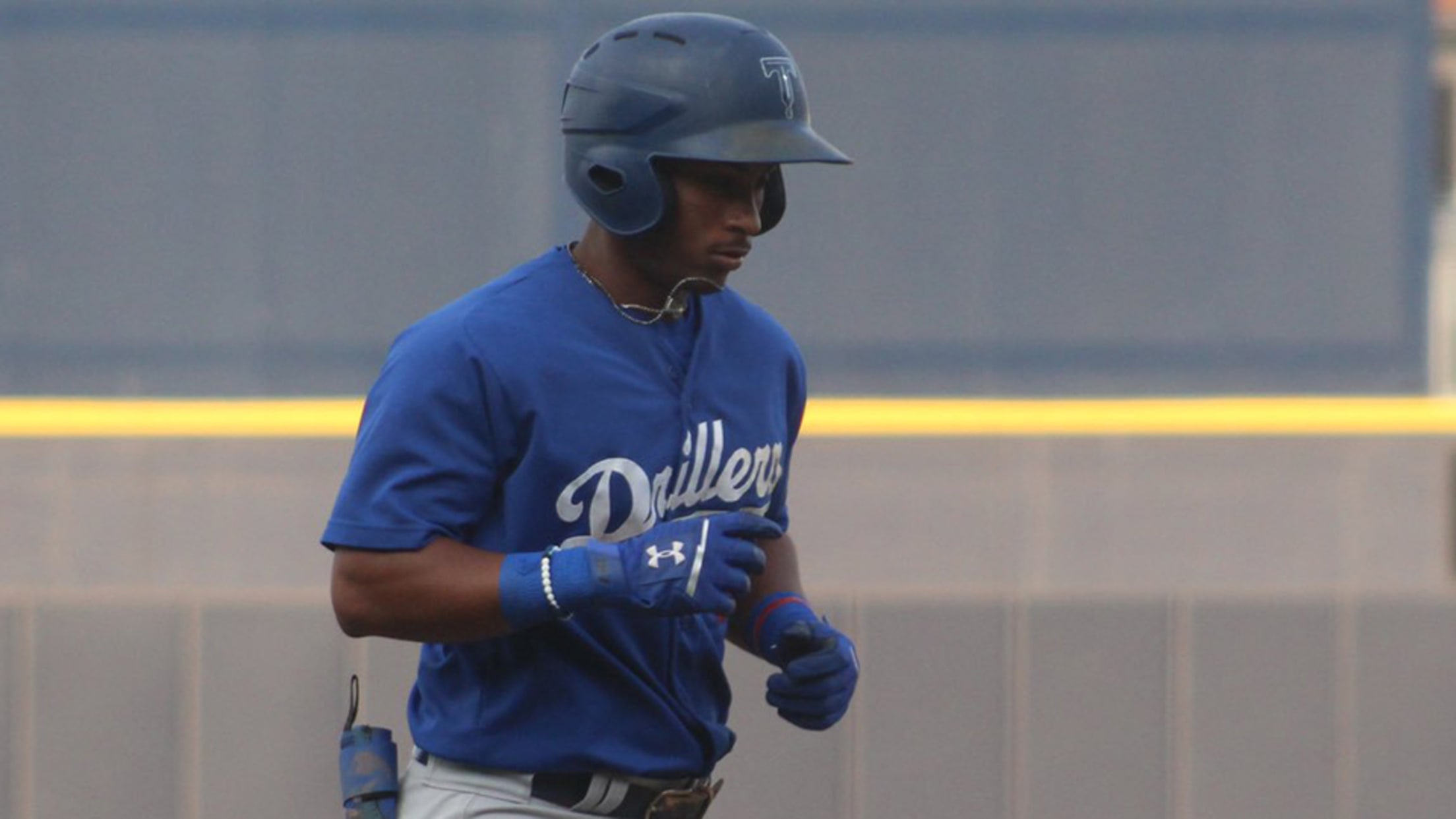 Jeter Downs set the tone for the Double-A Drillers with a milestone night..The sixth-ranked Dodgers prospect smacked three solo homers, reached base six times and scored five runs as Tulsa outslugged Amarillo, 18-9, in Game 2 of the Texas League Championship Series at Hodgetown. Donovan Casey added two dingers, two
Olivares steps up for Poodles in Game 1
Padres No. 17 prospect smacks go-ahead three-run double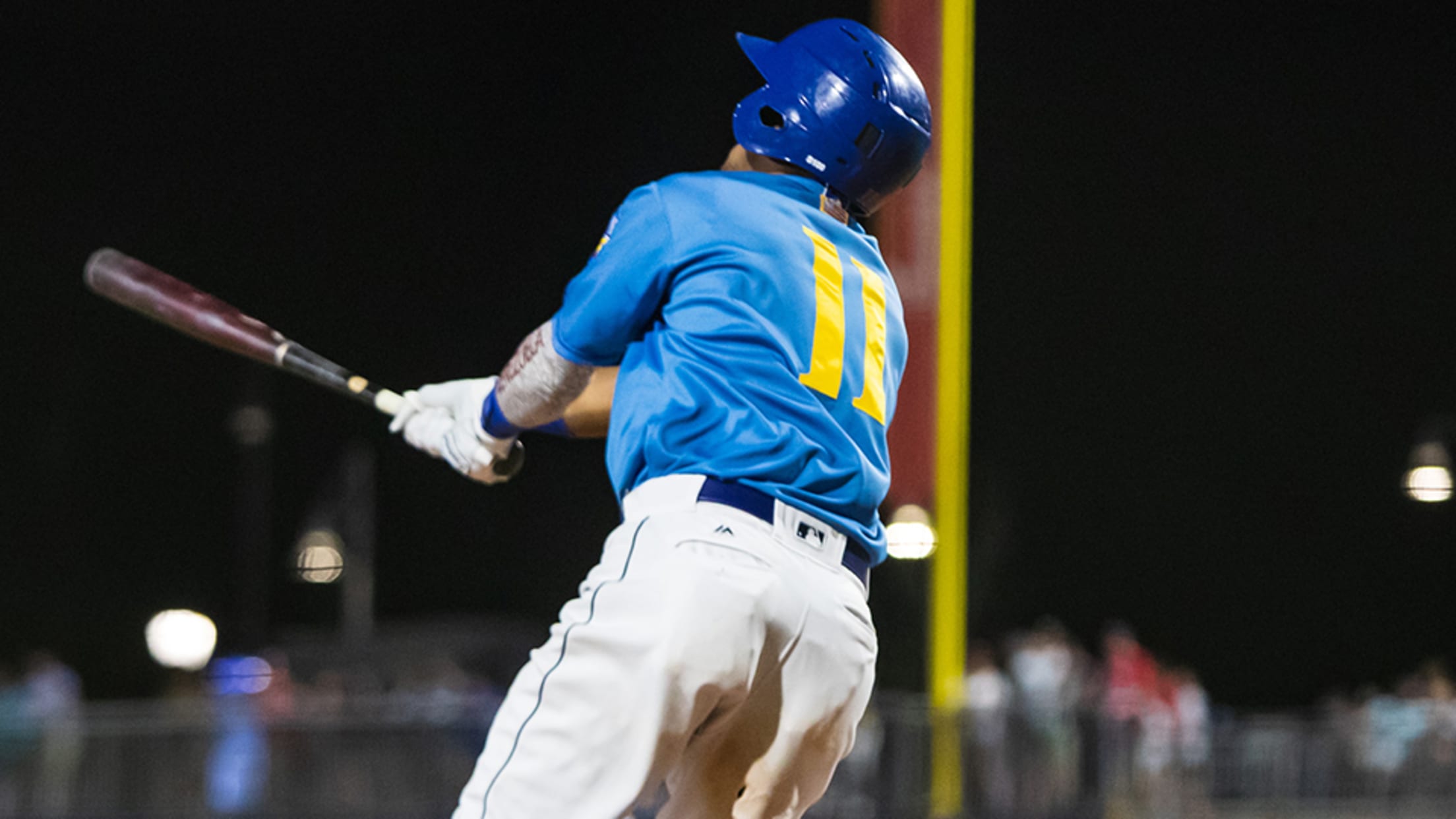 Edward Olivares came through Double-A Amarillo in a big way Tuesday night.San Diego's No. 17 prospect delivered a go-ahead three-run double in the eighth inning as the Sod Poodles pulled away for a 13-6 victory over Tulsa at Hodgetown in Game 1 of the best-of-5 Texas League Championship Series. Olivares
Trammell propels Amarillo to Texas Finals
First-year Sod Poodles hold on after seven-run second inning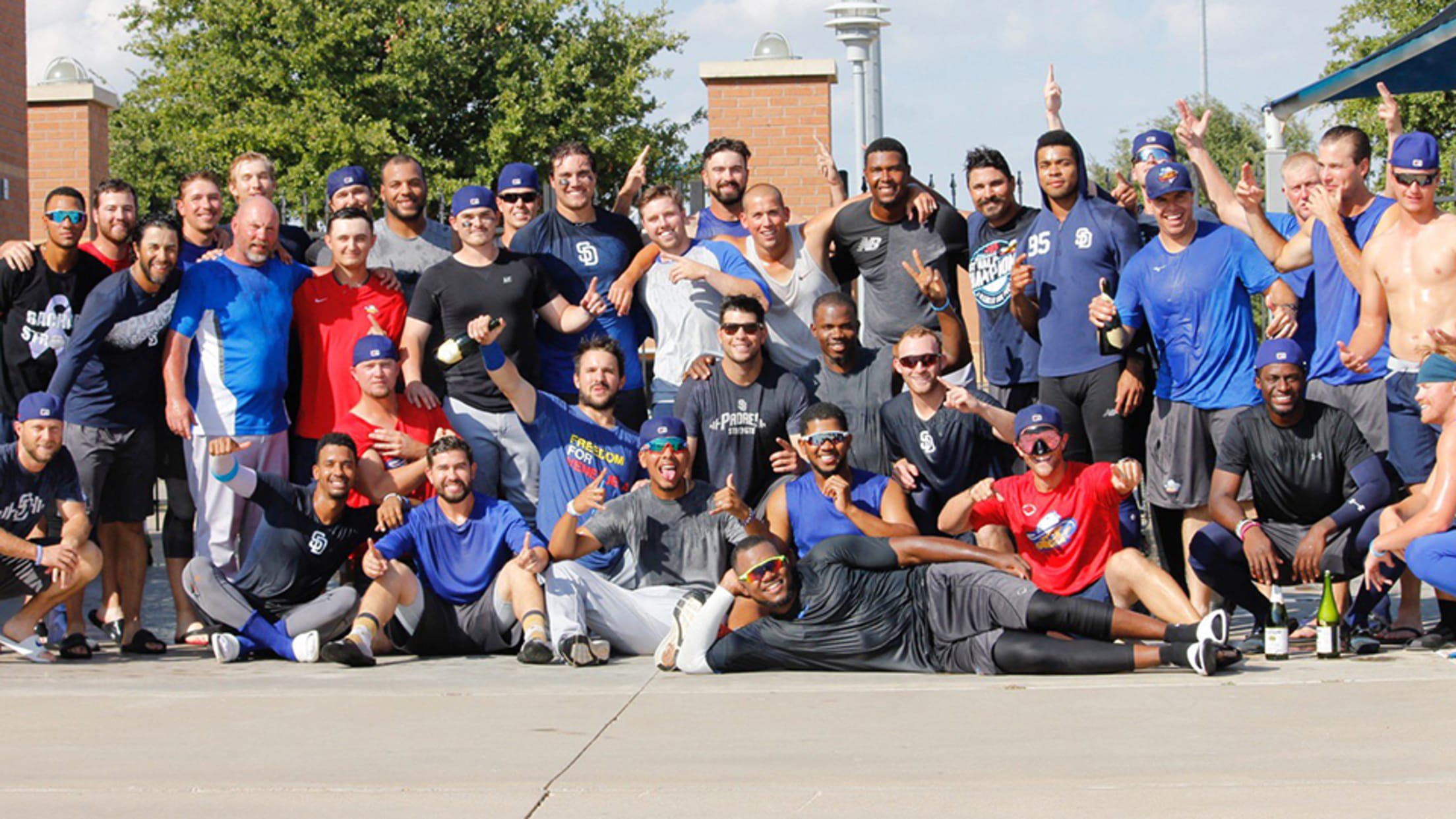 In their first year of existence, the Amarillo Sod Poodles are headed to the Texas League Finals.Second-ranked Padres prospectTaylor Trammell went 2-for-3 with a walk and a run scored as Amarillo built an early lead and held on to beat Midland, 7-5, in the deciding Game 5 of the semifinals
Lewis' heroics help keep Travelers alive
Mariners No. 10 prospect hits decisive homer to extend series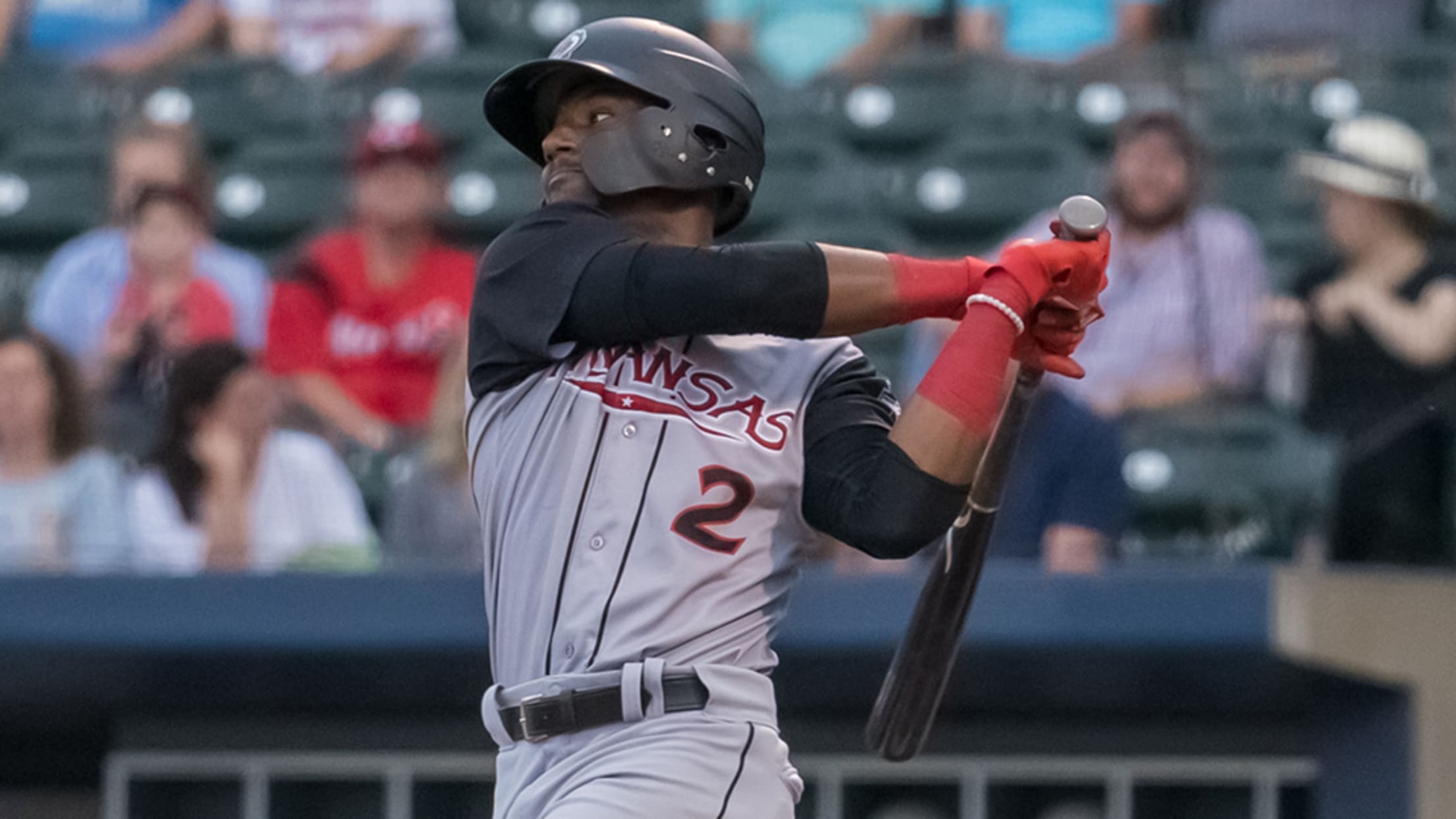 With Arkansas' season hanging in the balance, Kyle Lewis helped extend it with one swing of the bat.The 10th-ranked Mariners prospect hit a go-ahead solo homer and singled as the Travelers forced a decisive fifth game in the Texas League semifinals with a 4-1 triumph over Tulsa on Saturday night at
Trammell, Sod Poodles extend TL semis
Padres No. 2 prospect bangs out three base hits in Game 3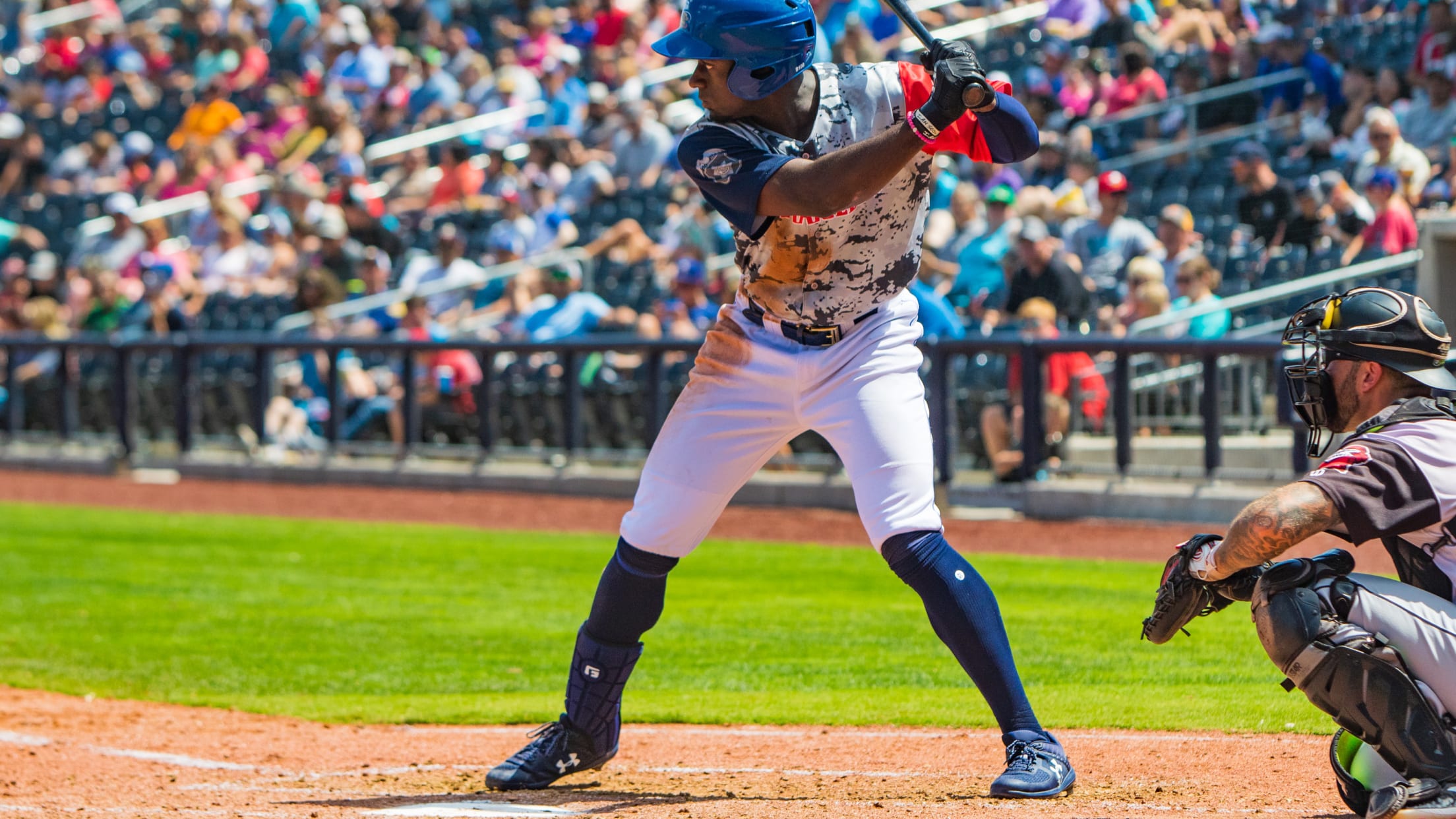 Double-A Amarillo had its back against the wall coming into Friday's game against Midland, and it didn't help when the RockHounds went up 1-0 in the first inning. But Taylor Trammell and the Sod Poodles weren't going to go down that easy.The Padres' No. 2 prospect went 3-for-5 with an
Deichmann provides power for Midland
No. 17 A's prospect homers twice, gives RockHounds 2-0 lead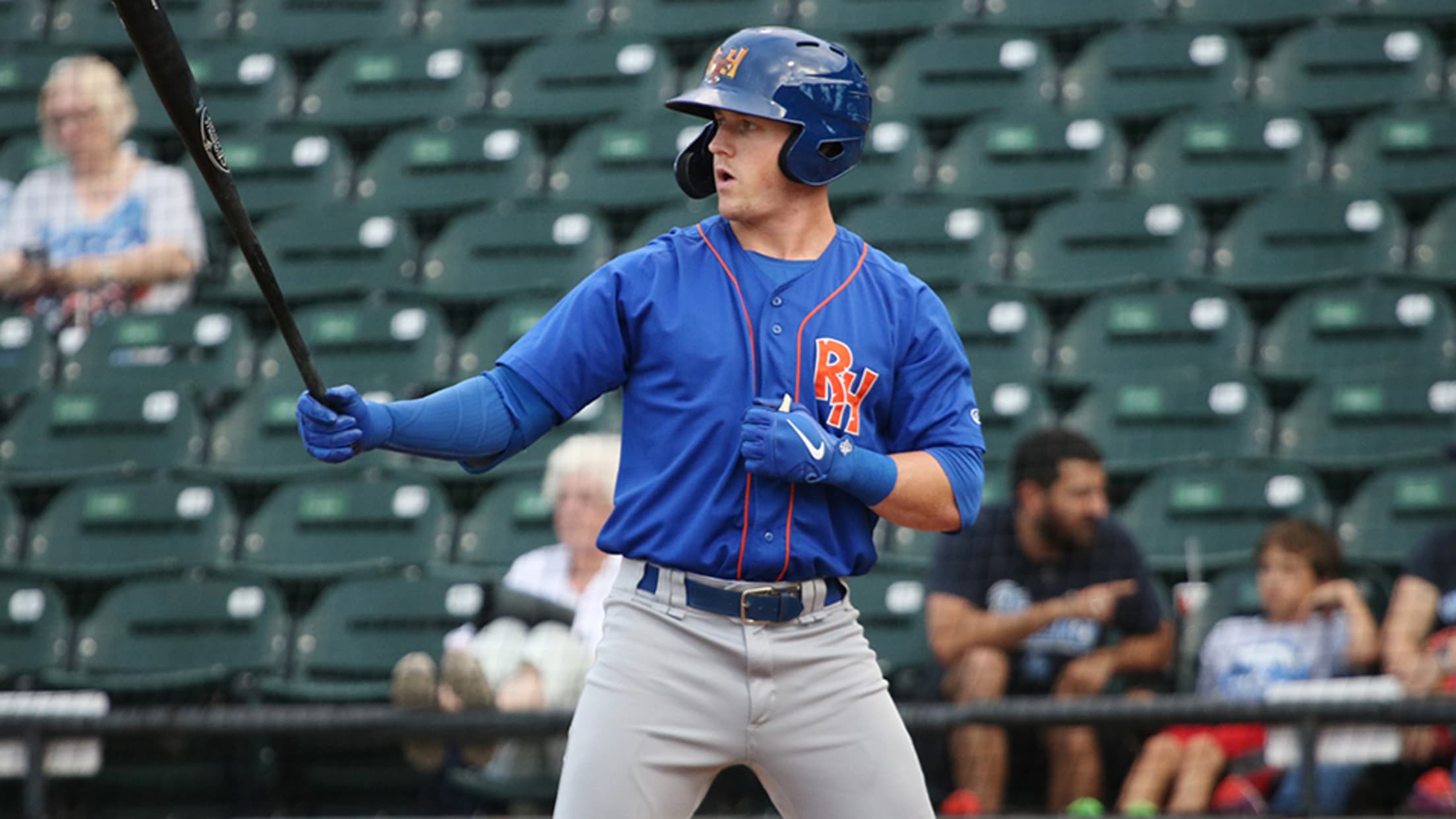 Greg Deichmann and Double-A Midland have spent the last 11 days on the road, but he hasn't needed any home cooking to keep his end-of-year power surge going.The No. 17 Athletics prospect mashed two home runs and collected three RBIs to guide the RockHounds to a 4-1 victory over Amarillo
Raleigh, bullpen pace Arkansas in semis
No. 7 Mariners prospect draws key walk, hurlers spin late zeros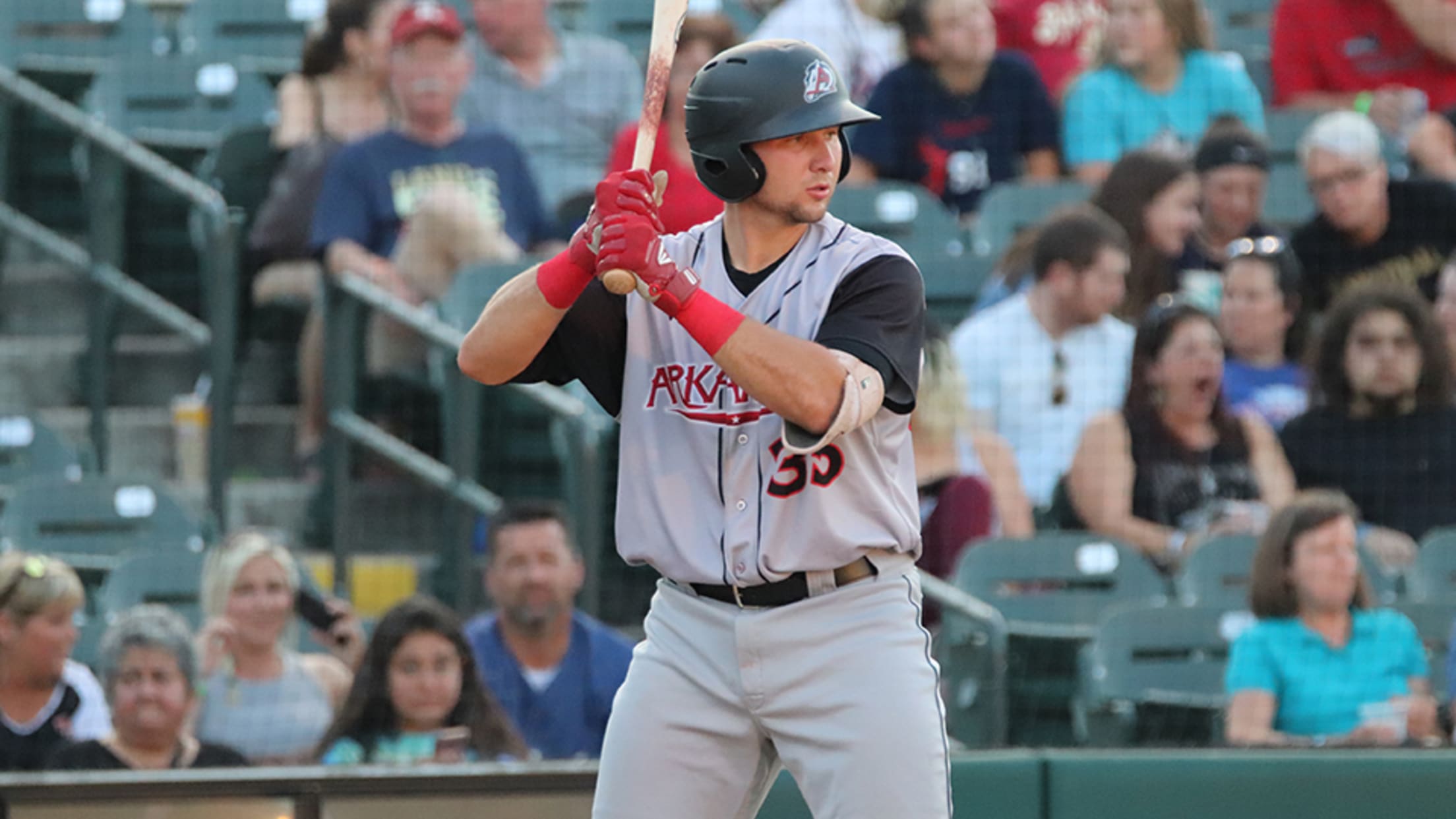 Cal Raleigh didn't record a hit in the Texas League semifinals opener, but he helped Double-A Arkansas take the edge in the series. The seventh-ranked Mariners prospect walked and scored the winning run in the eighth inning and the Travelers bullpen posted four hitless innings in Arkansas' 2-1 victory over Tulsa
M's Gilbert to miss Texas League playoffs
Top pitching prospect shut down after throwing 135 innings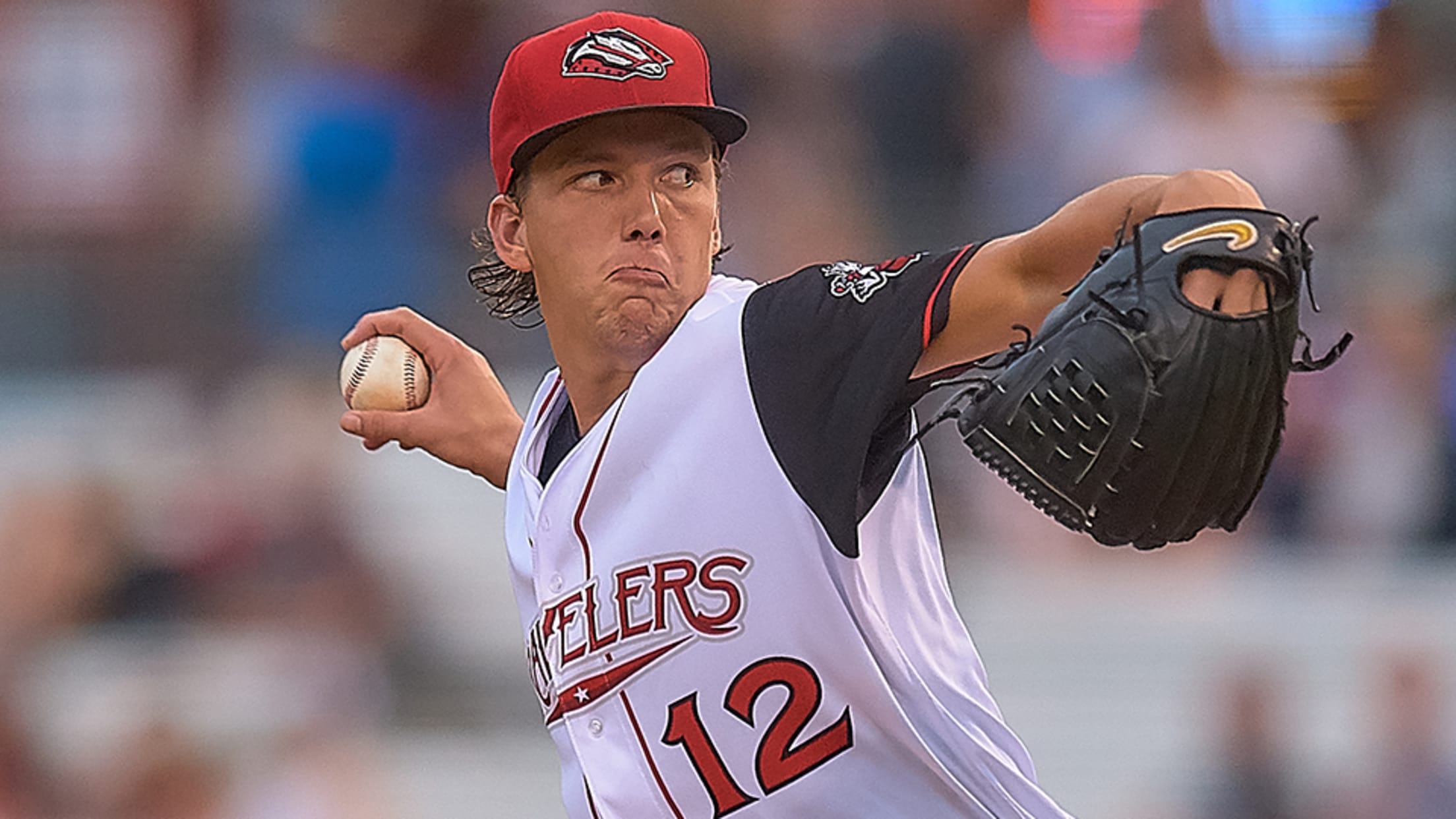 Right-hander Logan Gilbert, the Mariners' No. 2 prospect, has been shut down and will not pitch for Arkansas in the Texas League playoffs.Gilbert was included on the Travelers' roster for the North Division finals against Tulsa, but was informed of the organization's decision hours before Game 1 on Wednesday night,
Texas League playoff preview
Tulsa opens title defense vs. Arkansas; Amarillo meets Midland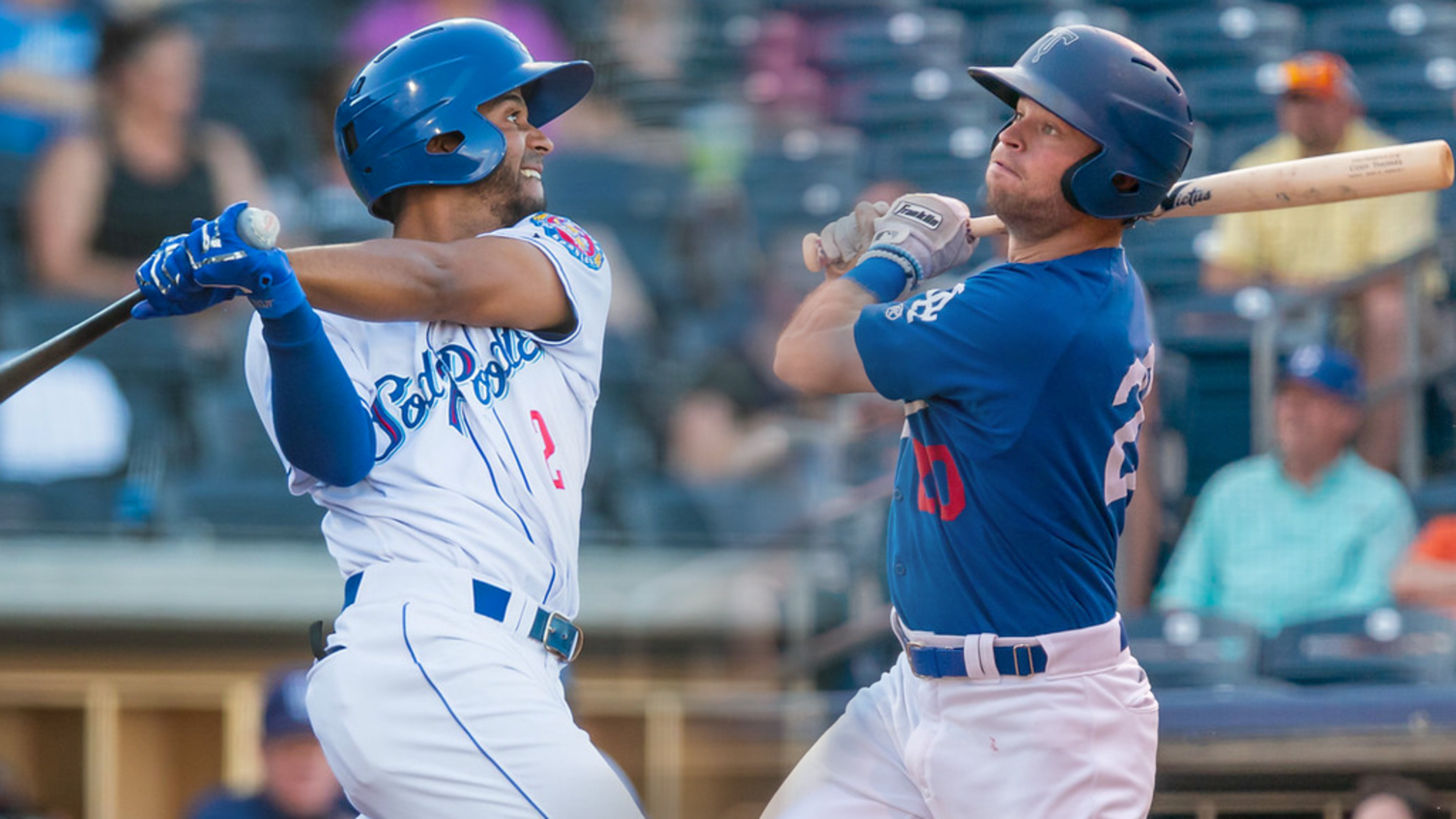 The last time the Arkansas Travelers had a midseason manager change, the team advanced all the way to the Texas League Championship Series.Eight years after that loss to the San Antonio Missions, the Travelers are in a similar position: entering the playoffs after a bit of unease brought on by
Kelenic homers twice in Travs' slugfest
Top Mariners prospect notches career high with five RBIs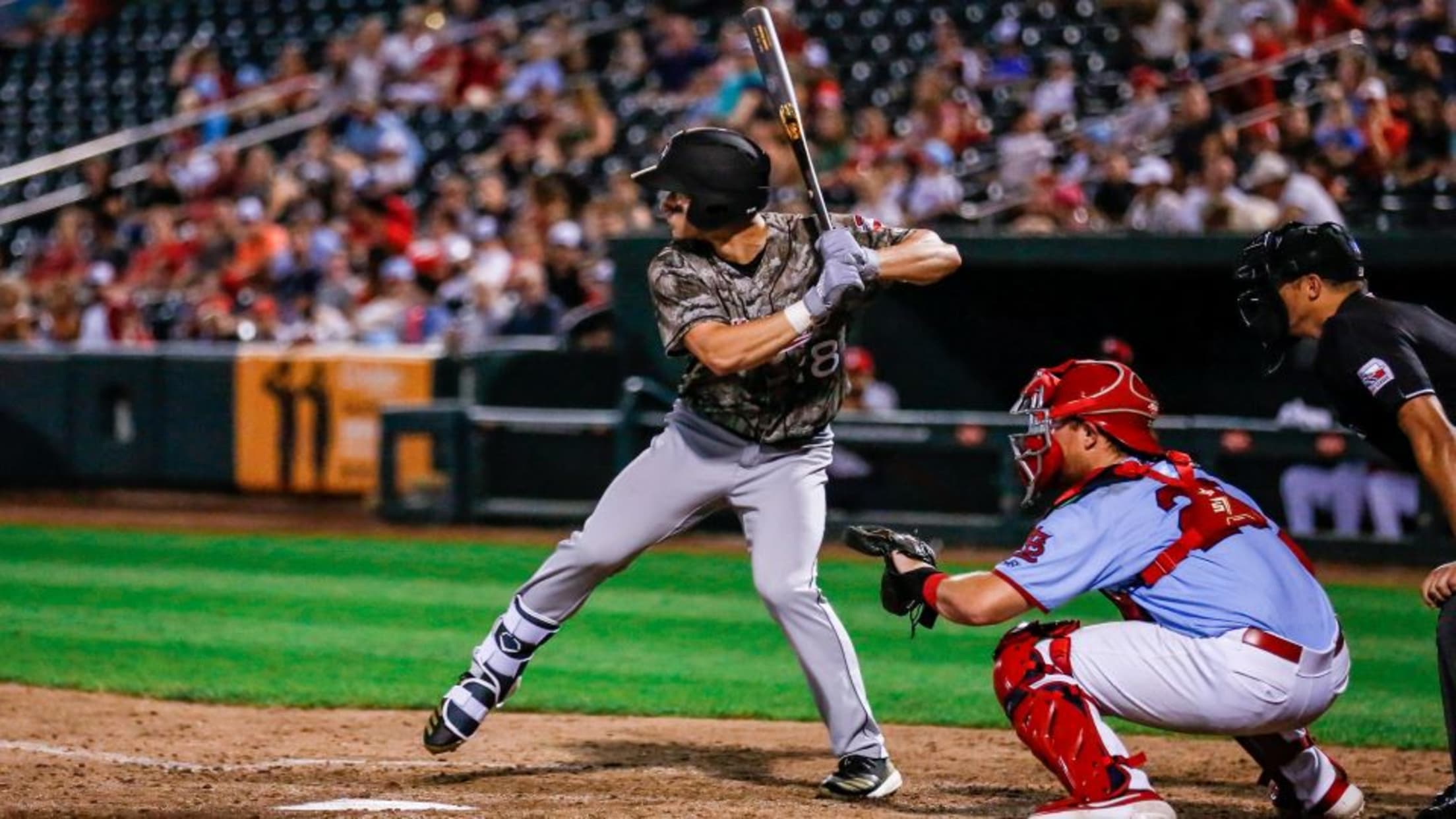 Call it intuition, a sixth sense or just a gut feeling. Whatever it was, Jarred Kelenic knew one thing as he strode to the plate in the top of the ninth inning on Sunday night: he was going to hit a home run.He just didn't know it was going to
Trammell goes yard on breakout night
Padres No. 2 prospect posts first three-hit game for Poodles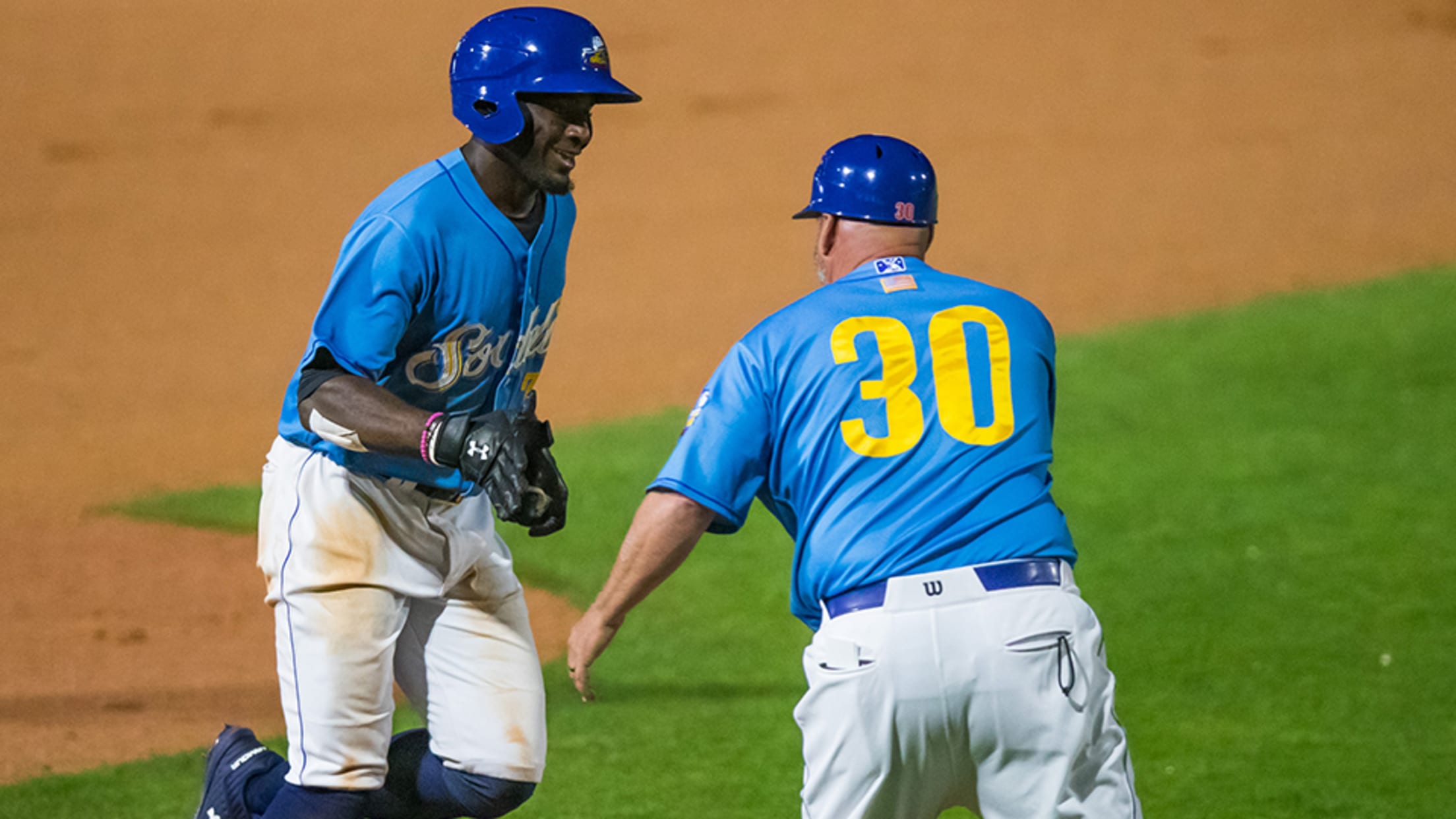 Since switching organizations at the end of July, Taylor Trammell has been looking for answers at the plate. It appears he's starting to find them after making sure he's doing the little things.The second-ranked Padres prospect homered in his first three-hit game in the Texas League as Double-A Amarillo rolled to
Whitley flashes dominant form for Hooks
Astros No. 2 prospect yields one hit, fans eight over 5 1/3 innings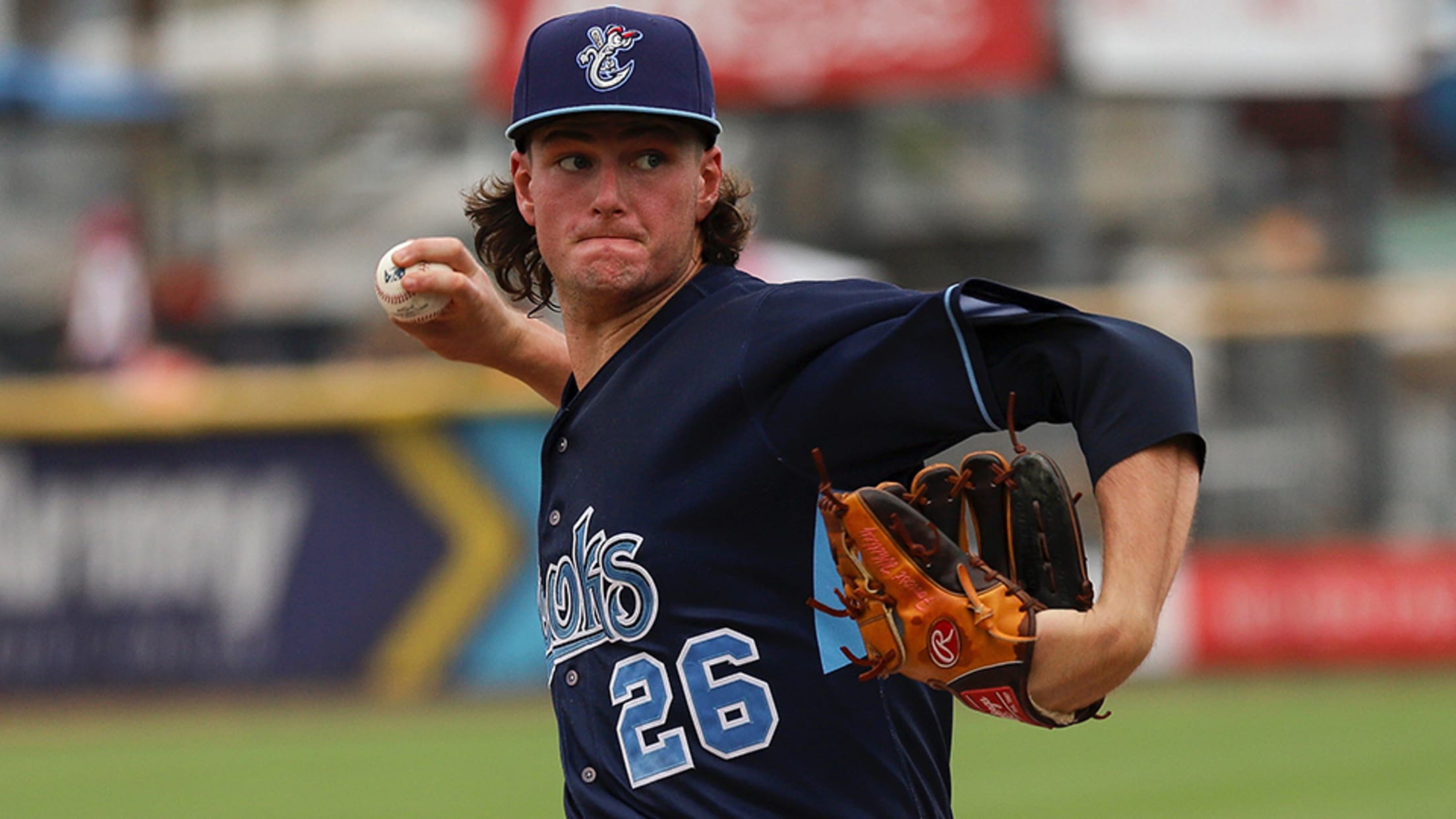 Forrest Whitley journeyed to an inning he had not reached in more than two years Wednesday night. The result was one of his best starts of an otherwise trying season.Houston's second-ranked prospect allowed one hit and struck out eight over a season-high 5 1/3 frames as Double-A Corpus Christi edged
Lux, Carlson highlight Texas All-Stars
Dodgers, Cardinals prospects ride breakouts to honors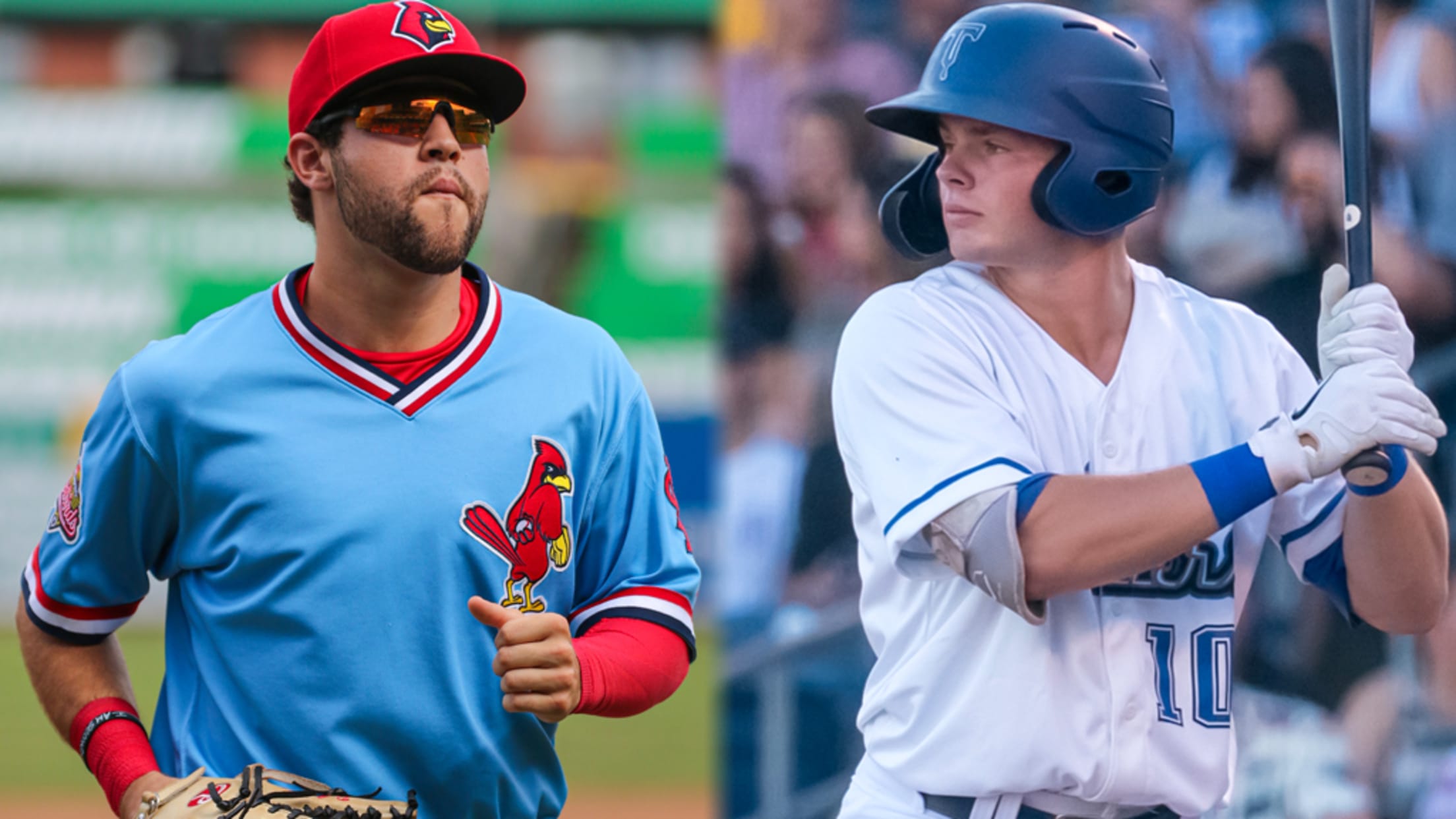 Before he was tearing the cover off the baseball at the Triple-A level, Gavin Lux was dominating Texas League pitching staffs. The same could be said for Dylan Carlson.While Lux earned the headlines with Tulsa before his late-June promotion to Oklahoma City, Carlson stuck around with Springfield an extra seven
Wong continues to rake for Drillers
Dodgers No. 28 prospect collects three more hits, homers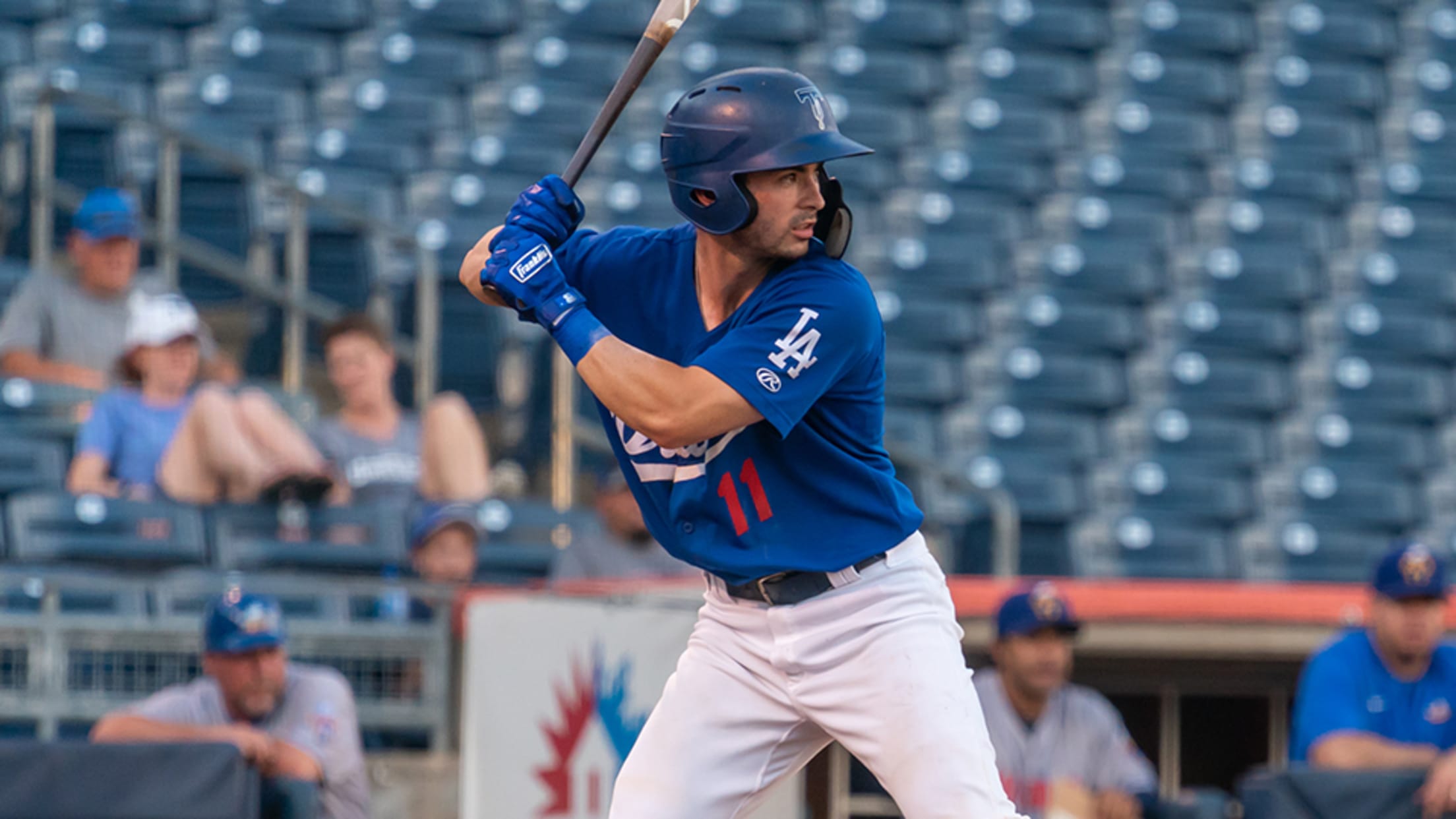 Connor Wong has played in 36 Texas League games since being promoted from the California League on July 15. He's spent nearly one-third of that time putting together the best stretch of his professional career.The Dodgers' No. 28 prospect notched his fourth straight three-hit game, second in a row with
Patino lands on seven-day injured list
No. 3 Padres prospect exited Aug. 20 start with blister issue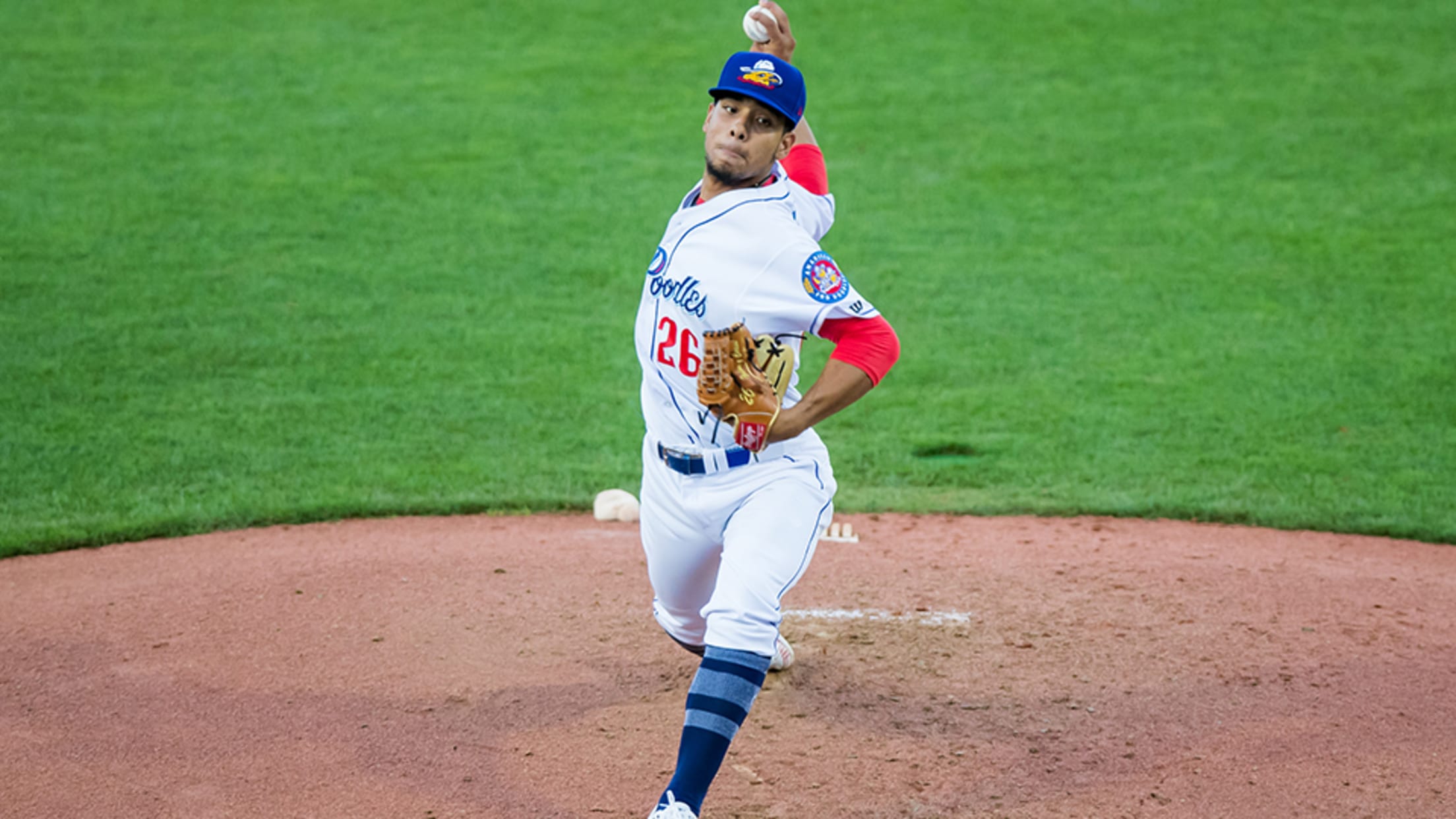 Luis Patiño's dominant year has hit a small blip in the waning days of the regular season. The third-ranked Padres prospect has been placed on the seven-day injured list -- retroactive to Aug. 25 -- with a blister on his right hand. In a corresponding move, top San Diego prospect MacKenzie
Bolanos fetches six more zeros for Poodles
Padres No. 17 prospect allows four hits, walk while fanning eight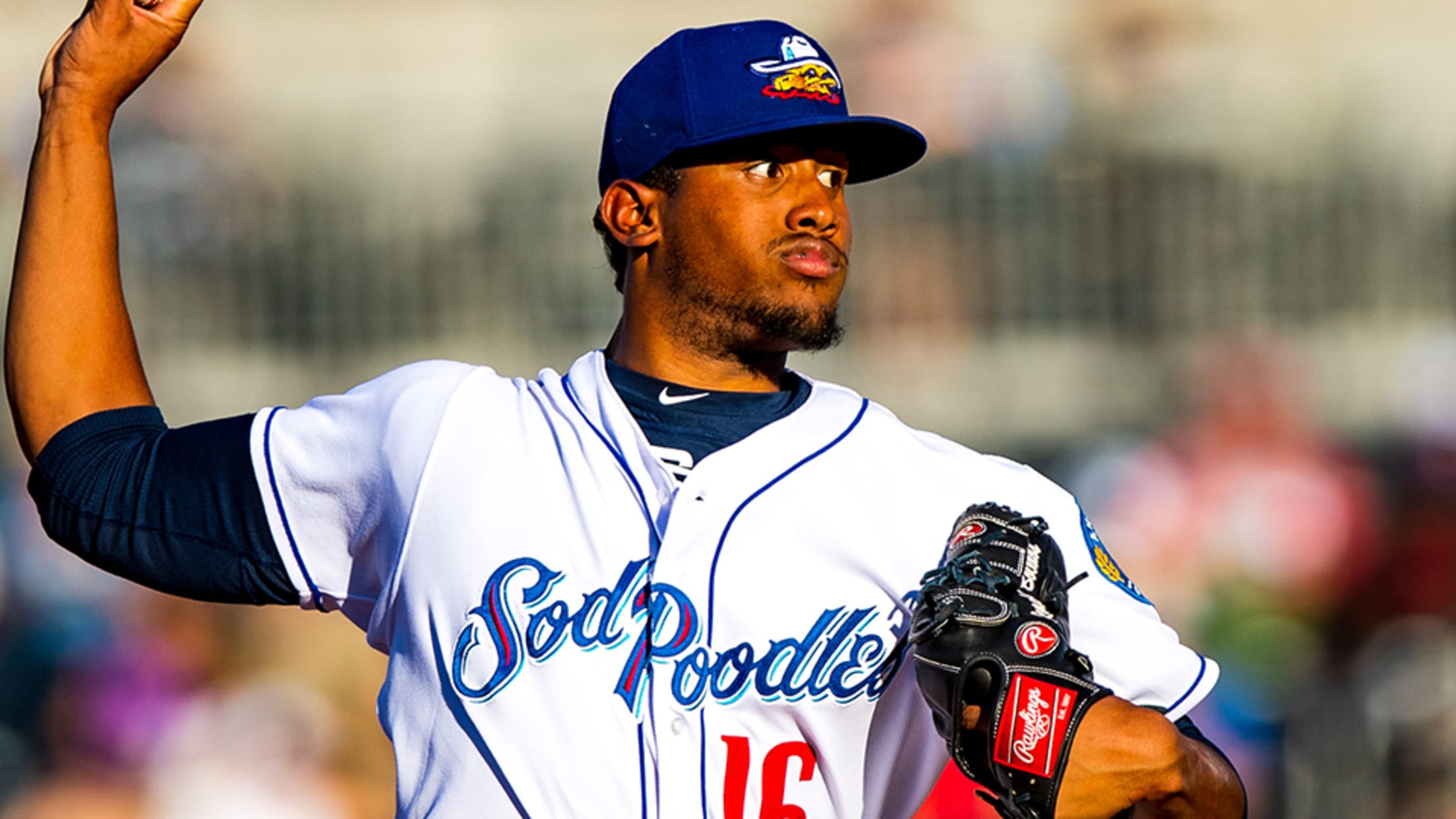 Ronald Bolaños seems to enjoy taking the mound on Sunday afternoons.San Diego's No. 17 prospect scattered four hits and a walk while fanning eight over six scoreless innings as Double-A Amarillo defeated Arkansas, 5-2, at Dickey-Stephens Park.
Travs' Gilbert runs shutout streak to 18
Mariners No. 2 prospect allows two hits over six innings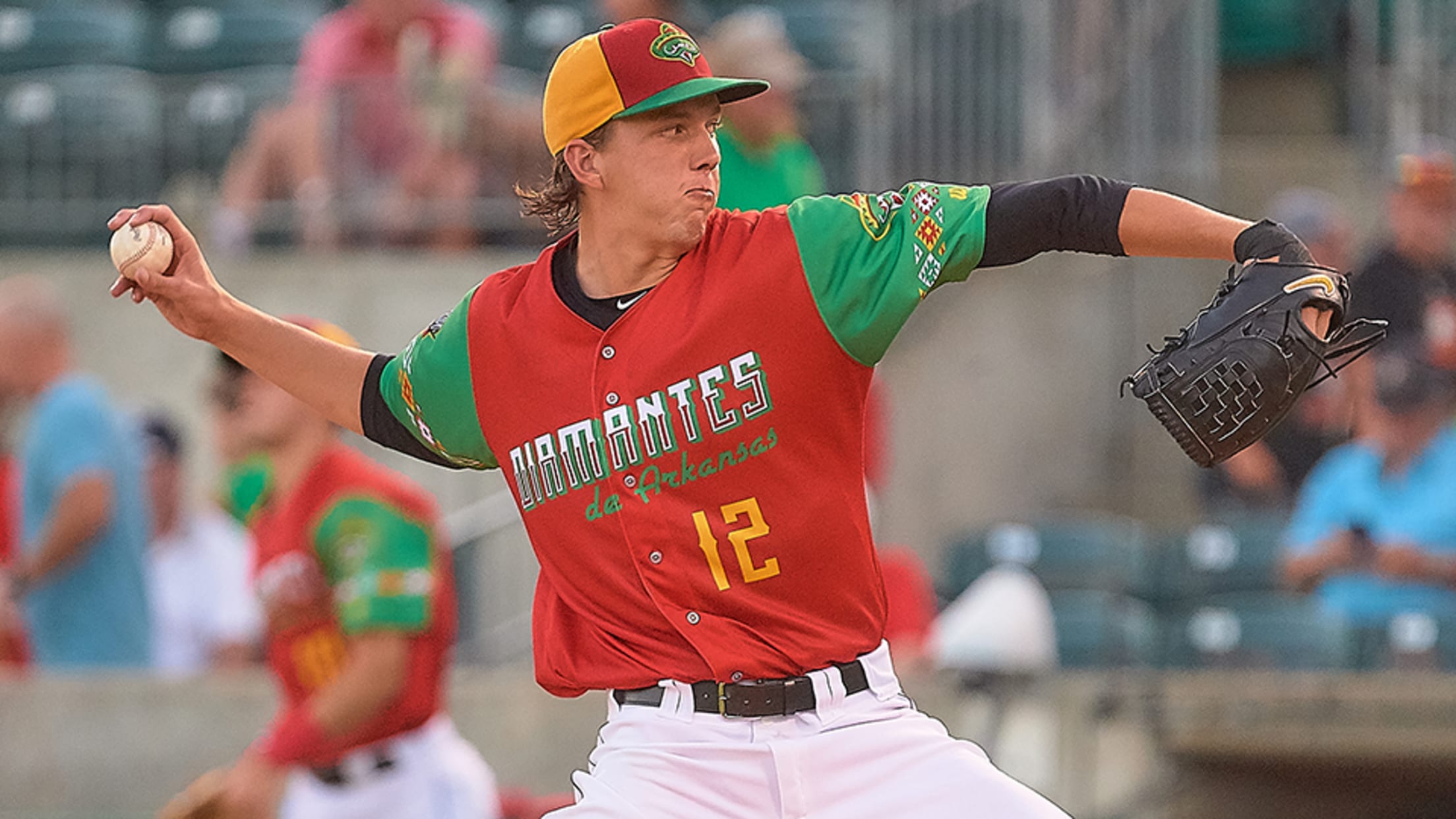 Logan Gilbert takes pride in being able to repeat his delivery. In his last three starts, he's been able to repeatedly deliver zeros.MLB.com's No. 49 overall prospect allowed two hits and a walk while striking out six over six innings in his third straight scoreless outing as Double-A Arkansas dropped a