Looking back at Voit's astounding August 2016
Yankees slugger showed flashes during Texas League summer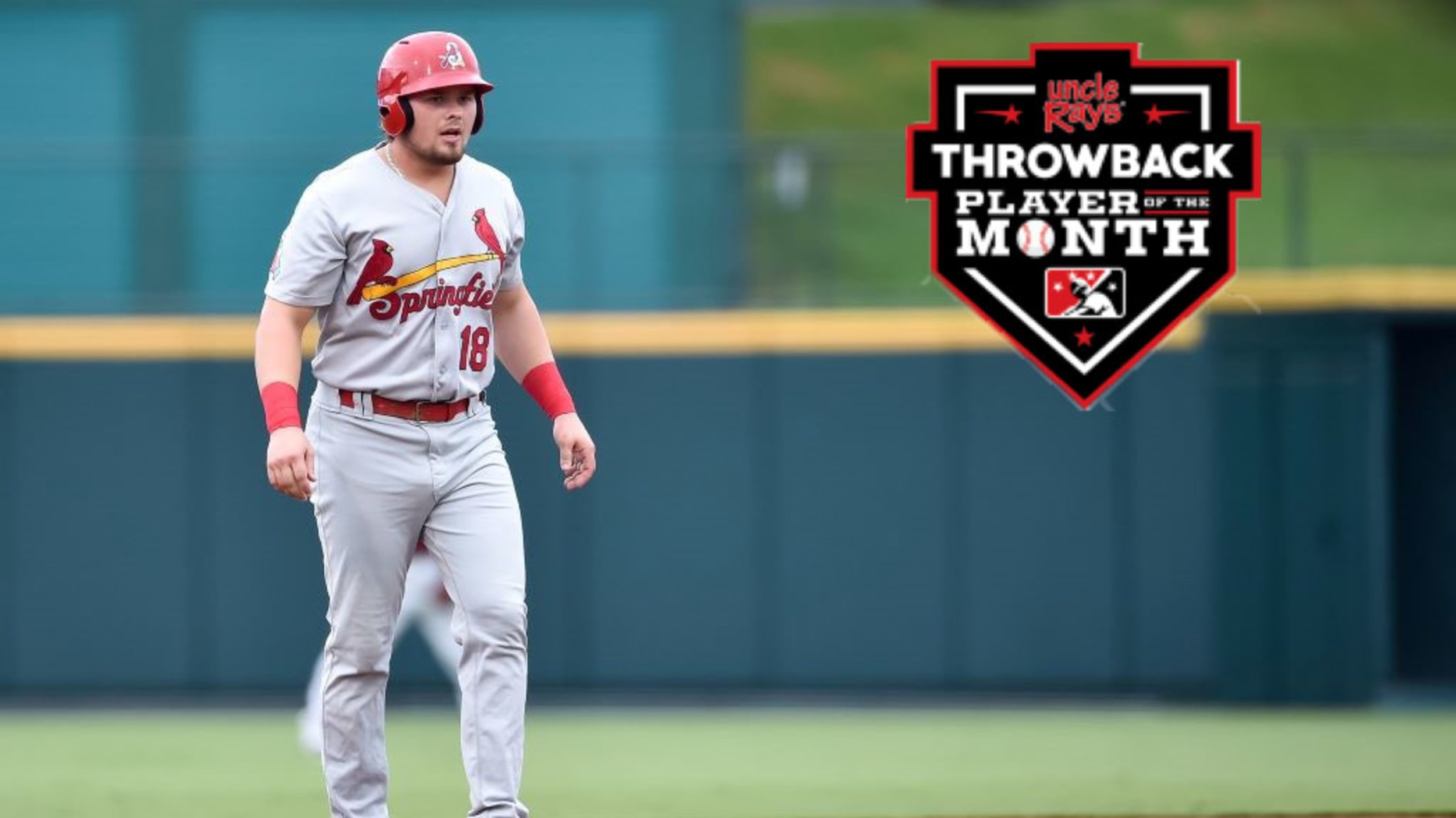 Yankees fans have gotten used to the power and production Luke Voit provides in the Bronx. But fans of the Double-A Springfield Cardinals got an early look at Voit's talents toward the end of the 2016 campaign.
Recent noteworthy Texas League performances
From Tatis to Trout, Lone Star State didn't lack for talent in 2010s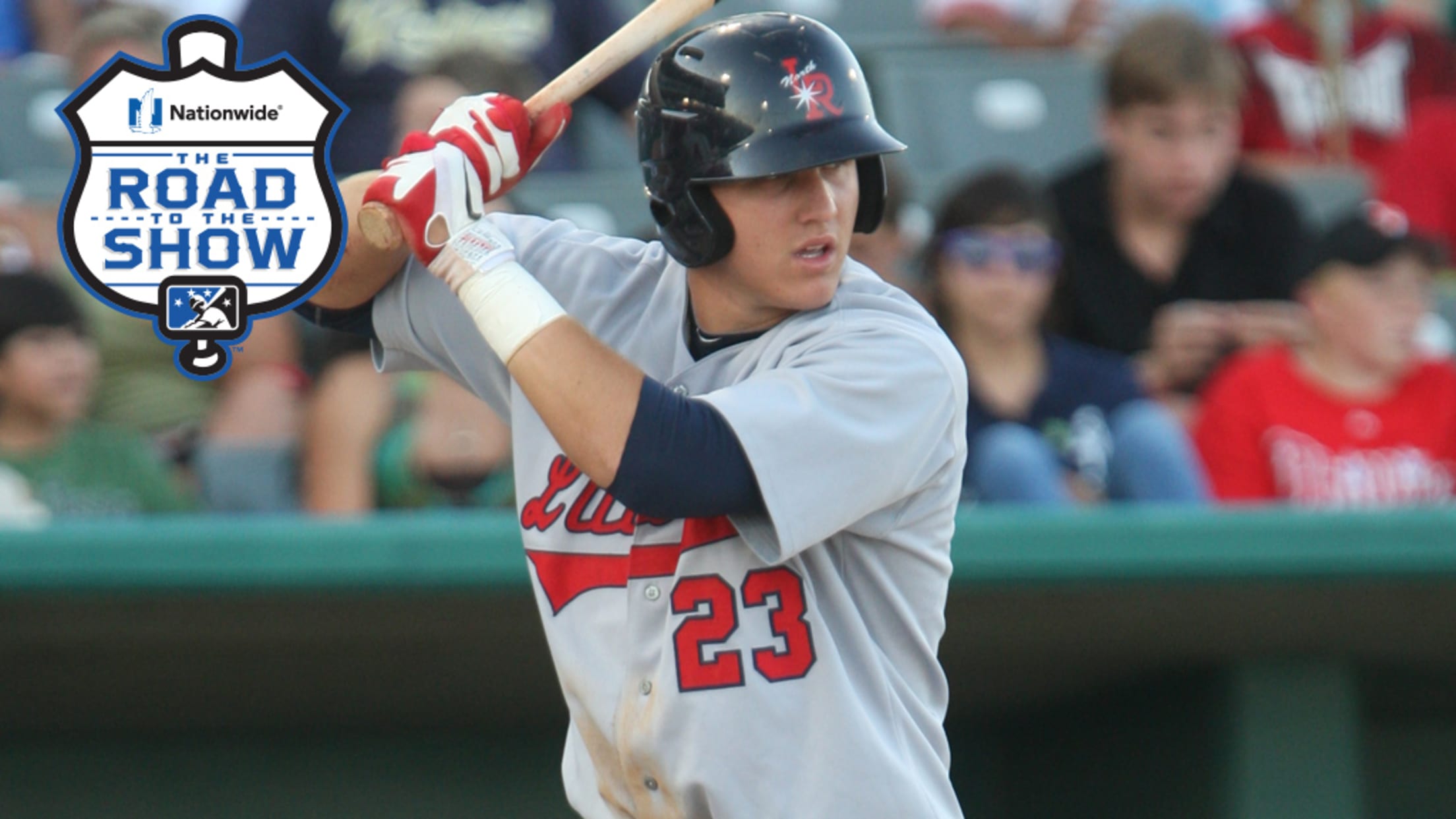 This space started honoring the short-season leagues after their respective campaigns were delayed in June. Now following the cancellation of all Minor League Baseball in 2020, we're turning it into an appreciation of the full-season circuits as well. So Toolshed is revisiting the 10 most notable individual seasons put together
Dudley Field played home to historic outburst
Diablos, Golden Gators set Texas League records in 35-21 slugfest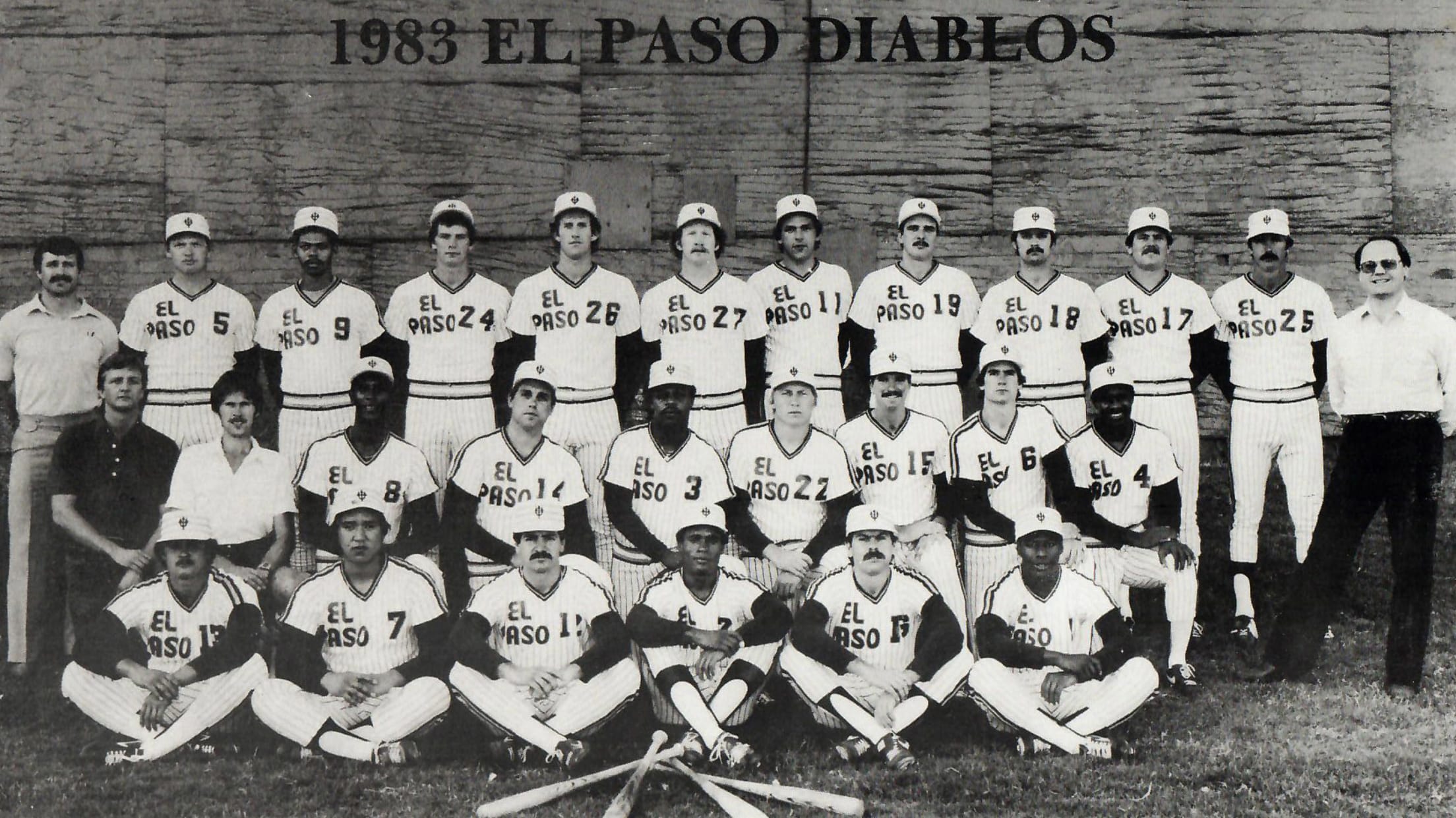 No place in Minor League Baseball history provided the spectacle that El Paso's Dudley Field did regularly in its heyday. At an elevation of more than 4,000 feet, the dry desert air and constant high winds combined with quirky outfield dimensions made the stadium a launching pad for baseballs. Throw
A well-trodden road: Travelers pass test of time
Texas League's longest-tenured team name dates back to 1901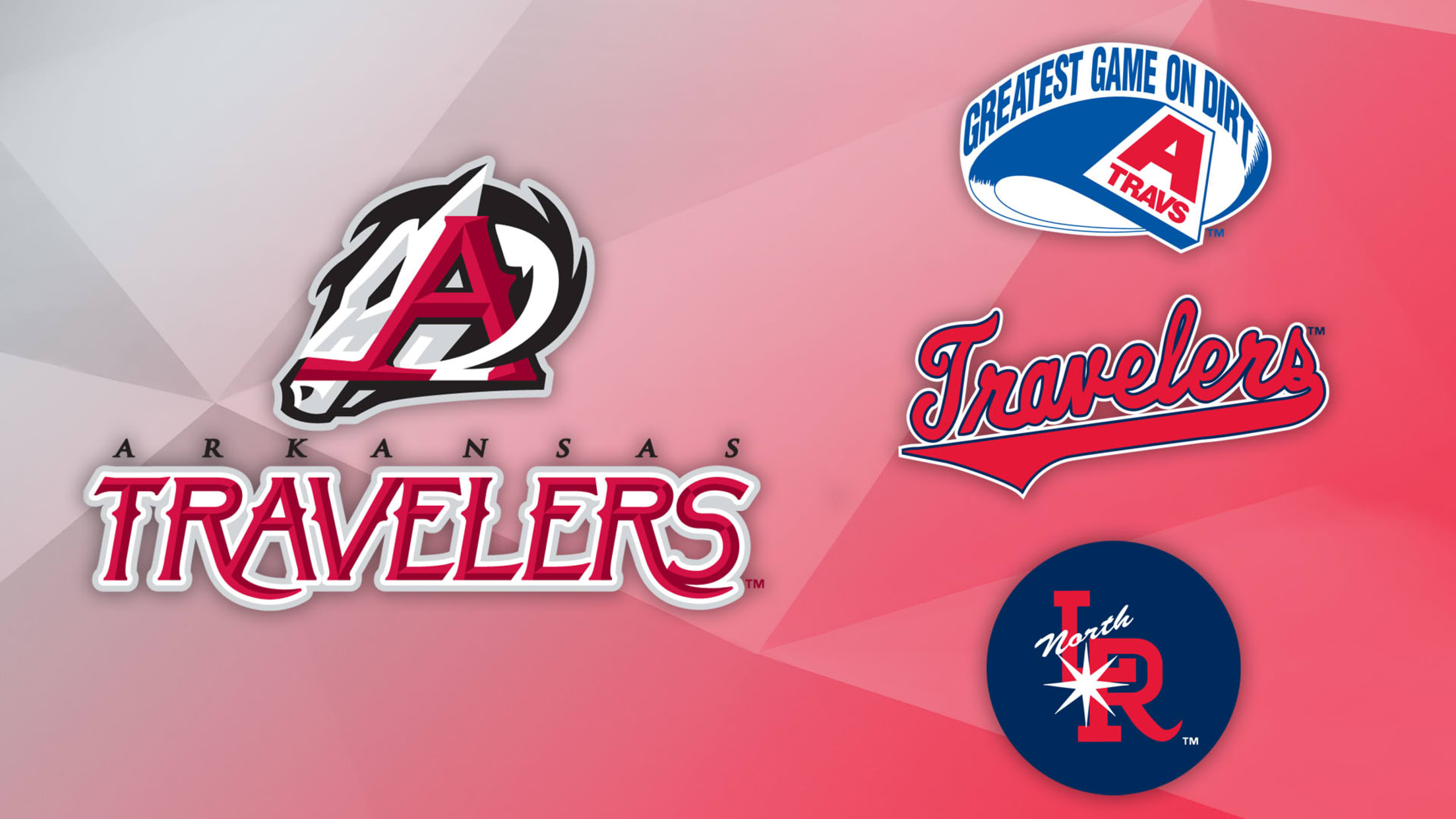 With so much focus year after year on the newest and wildest rebranding projects in Minor League Baseball, MiLB.com takes a look at the flip side. This spring and summer, we will be profiling teams with some of the longest continually used nicknames in each league. Next up: the Texas
Wellman following in father's footsteps 
Managing has become family business for Phillip, Brett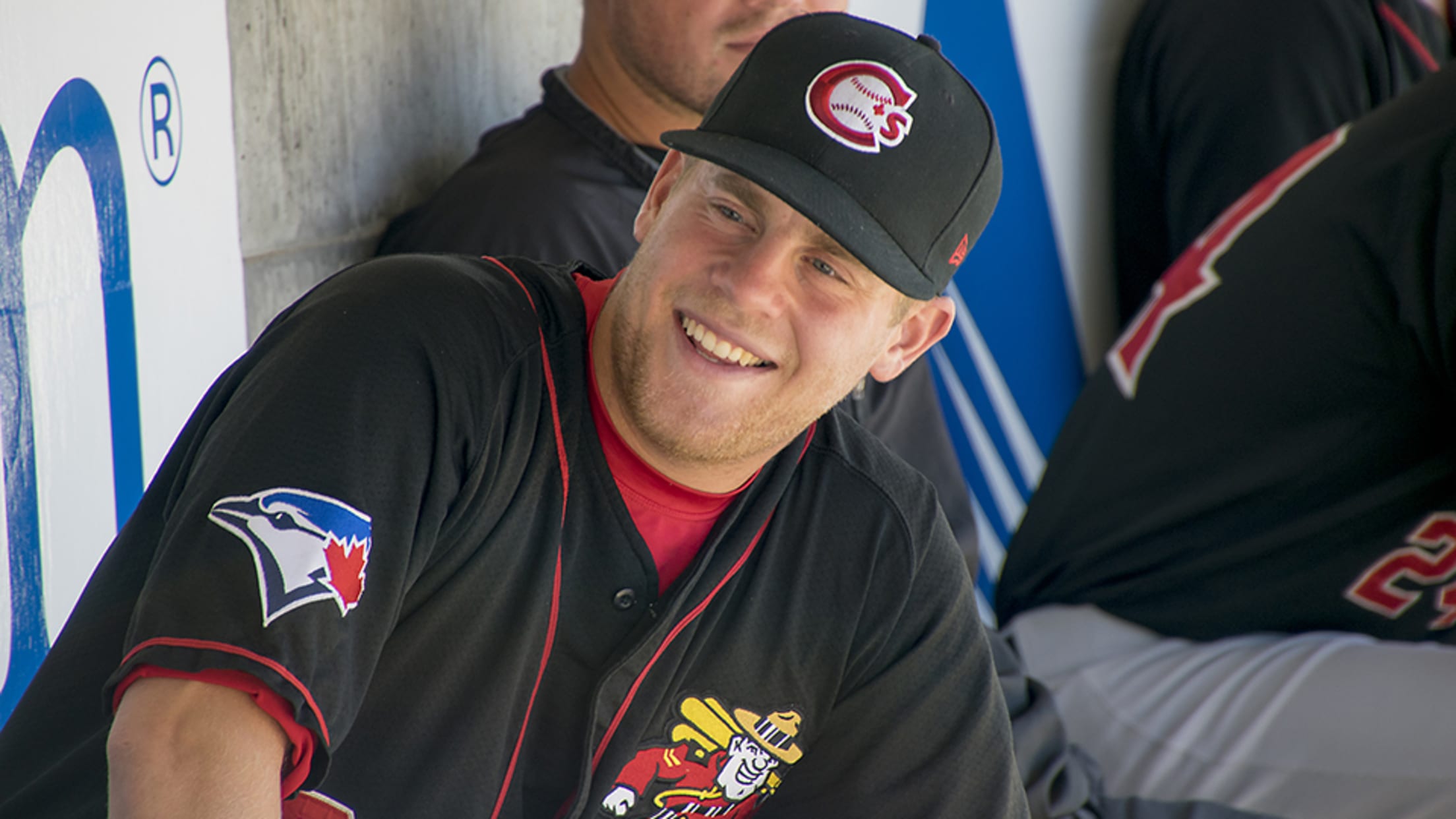 At first glance, it doesn't seem like much is amiss at HODGETOWN in Amarillo, Texas. There's a baseball game being played on the diamond, complete with scoreboard updates and sound effects. Socially distanced fans are spread throughout the confines or basking in the sun beyond the outfield grass. Even broadcaster
2020 Minor League Baseball season shelved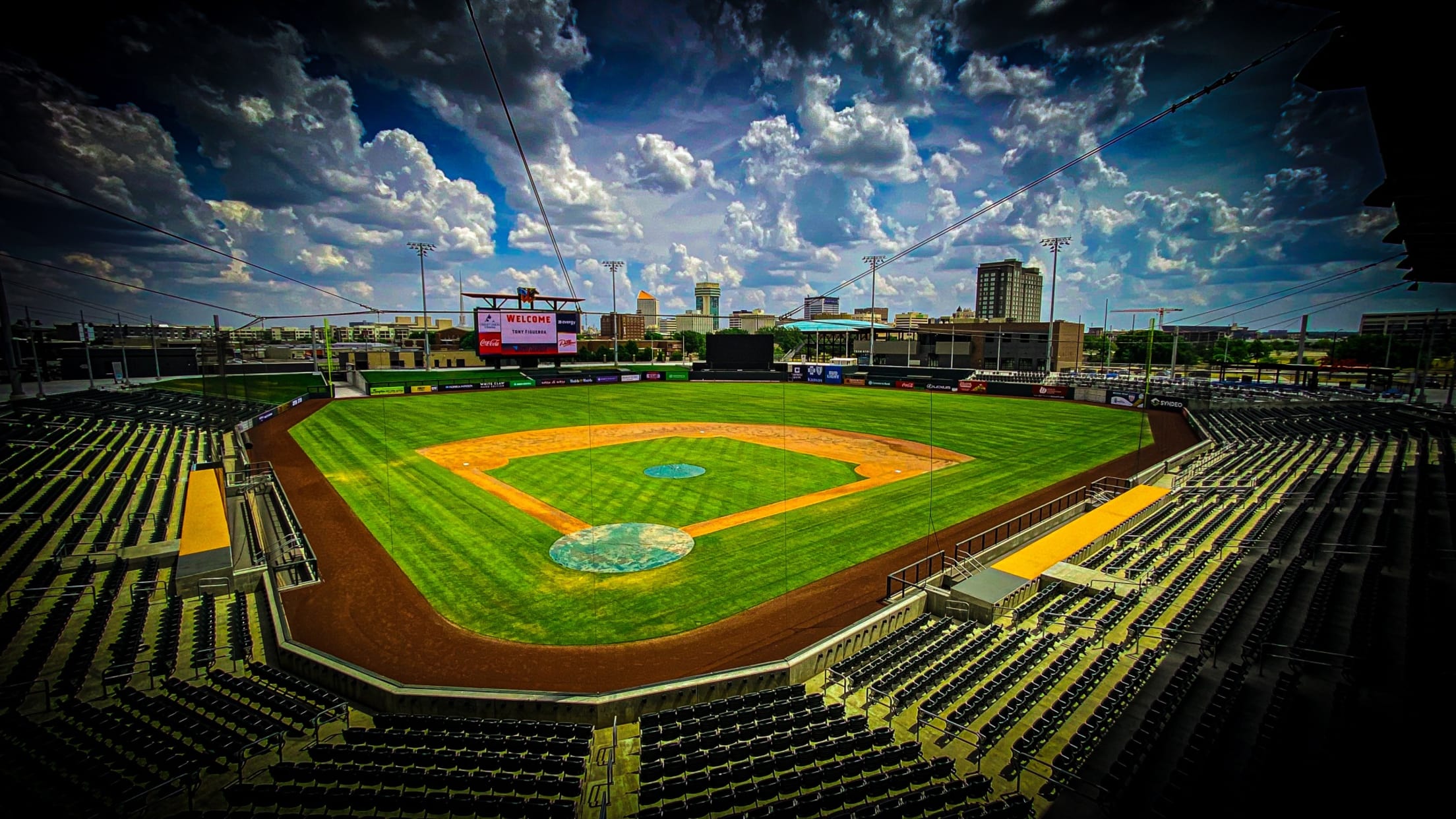 ST. PETERSBURG, Fla. -- Major League Baseball™ (MLB™) has informed Minor League Baseball™ (MiLB™) that it will not be providing its affiliated Minor League teams with players for the 2020 season. As a result, there will not be a Minor League Baseball season in 2020. "These are unprecedented times for
Did you know? Texas League edition
Eight unique facts about the Double-A circuit, one for each team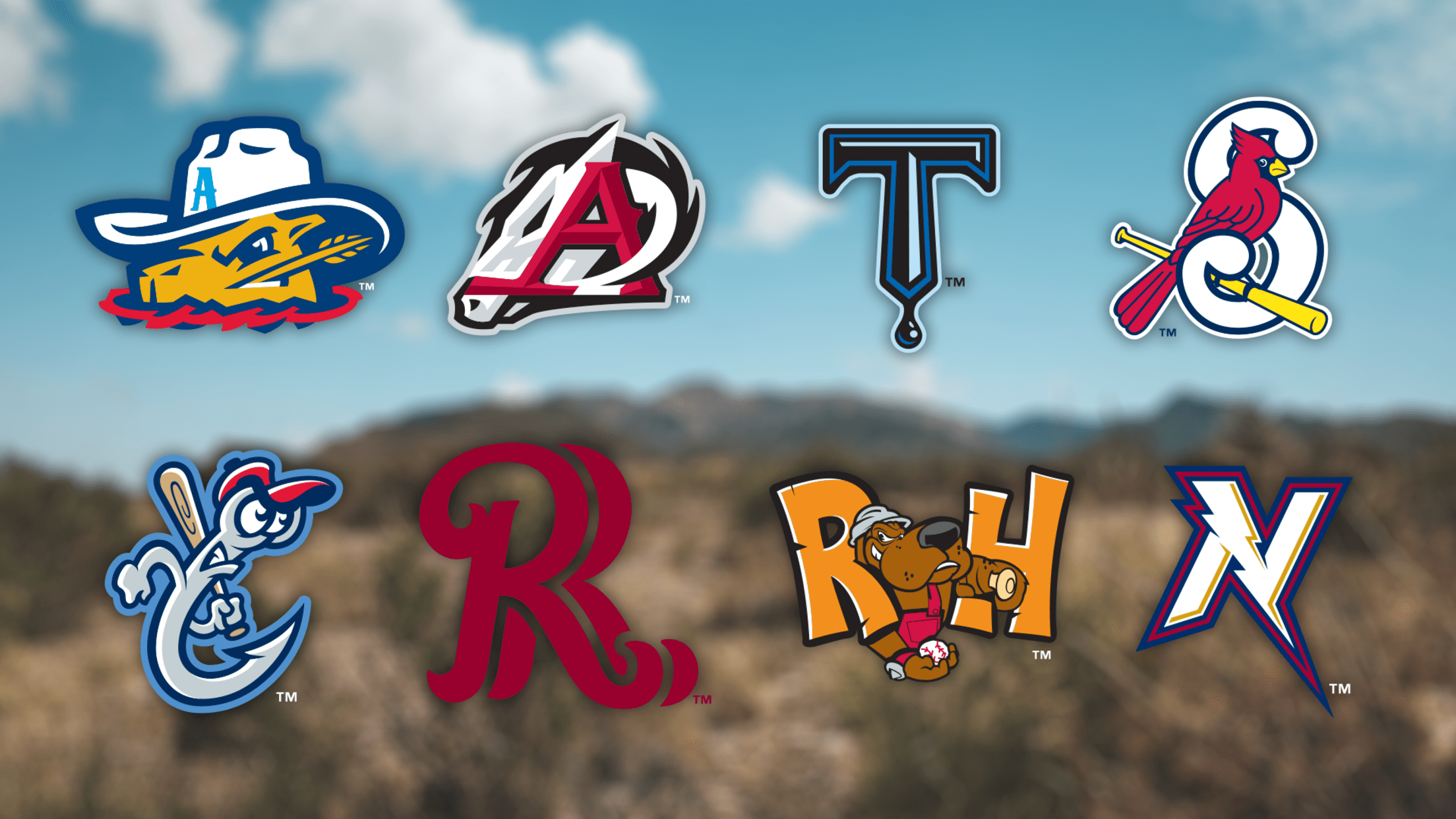 When it comes to size, scope and longevity, few, if any, sporting bodies can rival Minor League Baseball. With 160 teams in nearly as many markets, there are innumerable nooks and crannies to explore. This marks the fourth installment in a series dedicated to such explorations, providing one unique, weird,
Fort Worth Cats became legends of the game
Texas League franchise thrived throughout first half of 20th century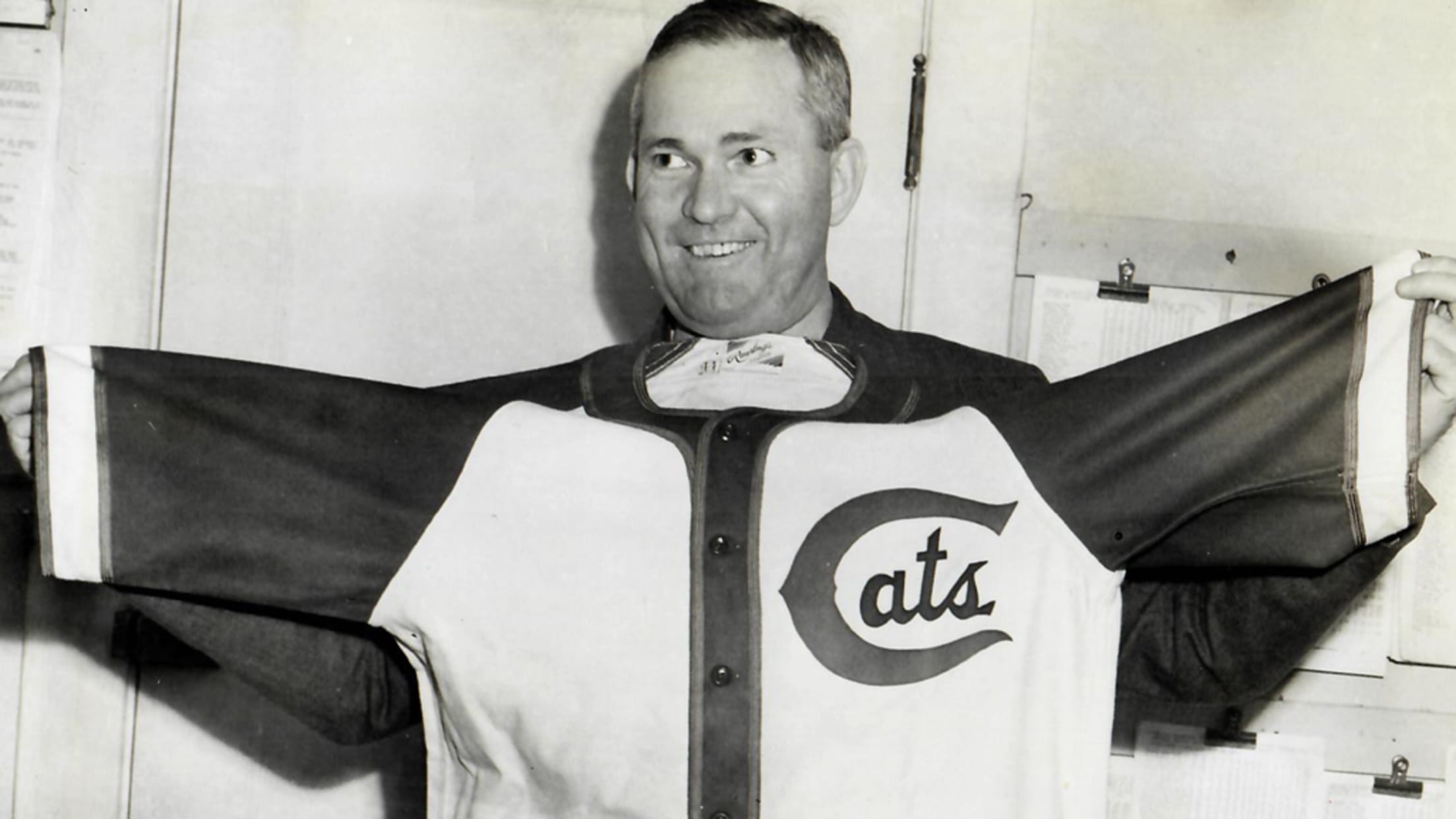 Some of the names you know. You can picture their faces: Rogers Hornsby. Duke Snider. Sparky Anderson. Maury Wills. Dick Williams. Others are perhaps less familiar, but they're also a part of baseball history: Bobby Bragan. Billy Hunter. Danny Ozark.The Fort Worth Cats were mainstays of the Texas League for
Hoskins broke barriers in Texas League
Right-hander continued integration of Minor League Baseball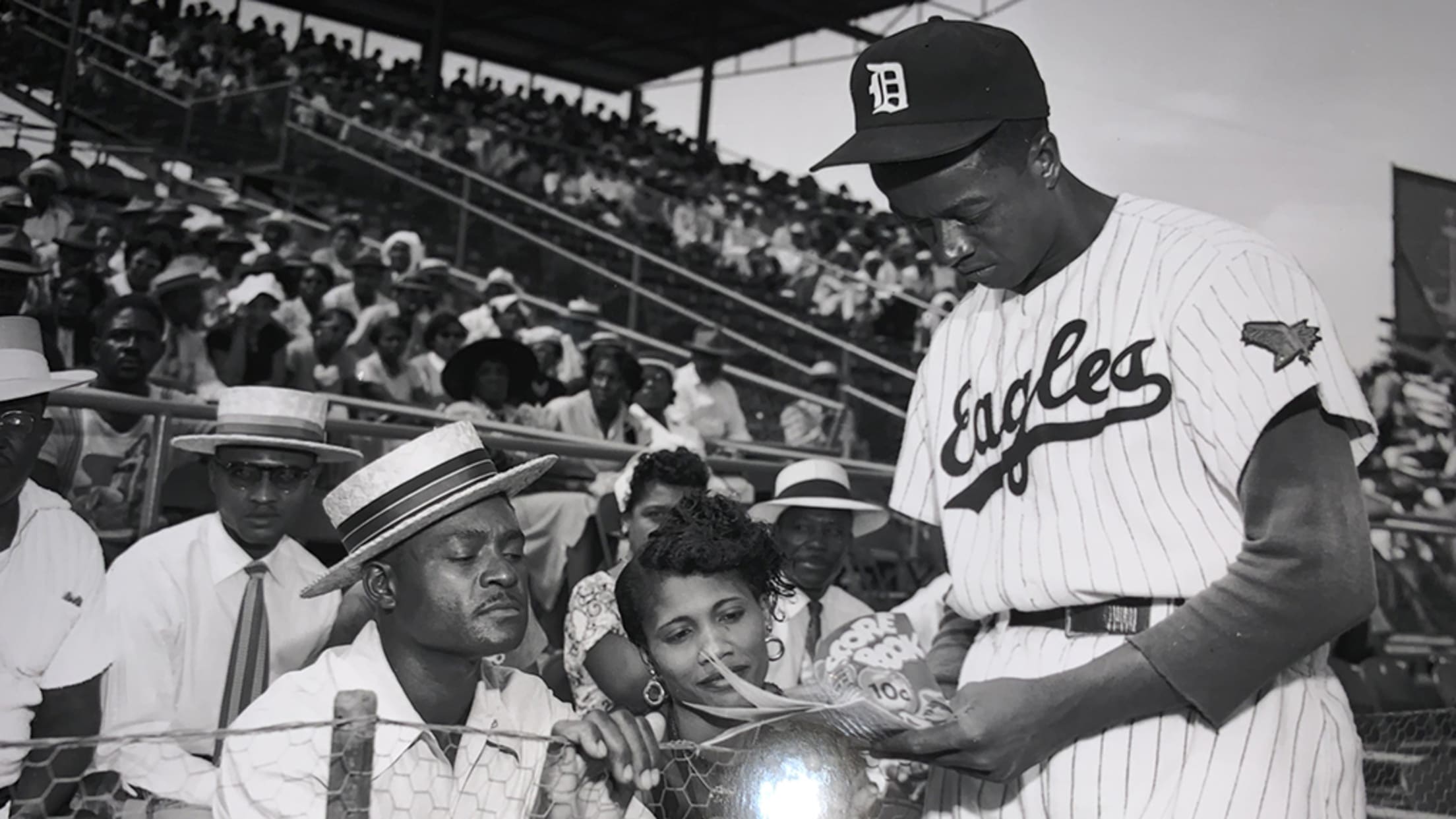 April 15, 1947 might be baseball's moment to cherish, but the historical significance of that date transcends the sport. When Jackie Robinson stepped onto the diamond on a chilly spring afternoon at Brooklyn's Ebbets Field as a member of the Dodgers, he left an indelible mark not only on the
Update from Texas League president Tim Purpura
Double-A circuit details news on COVID-19 outbreak in U.S.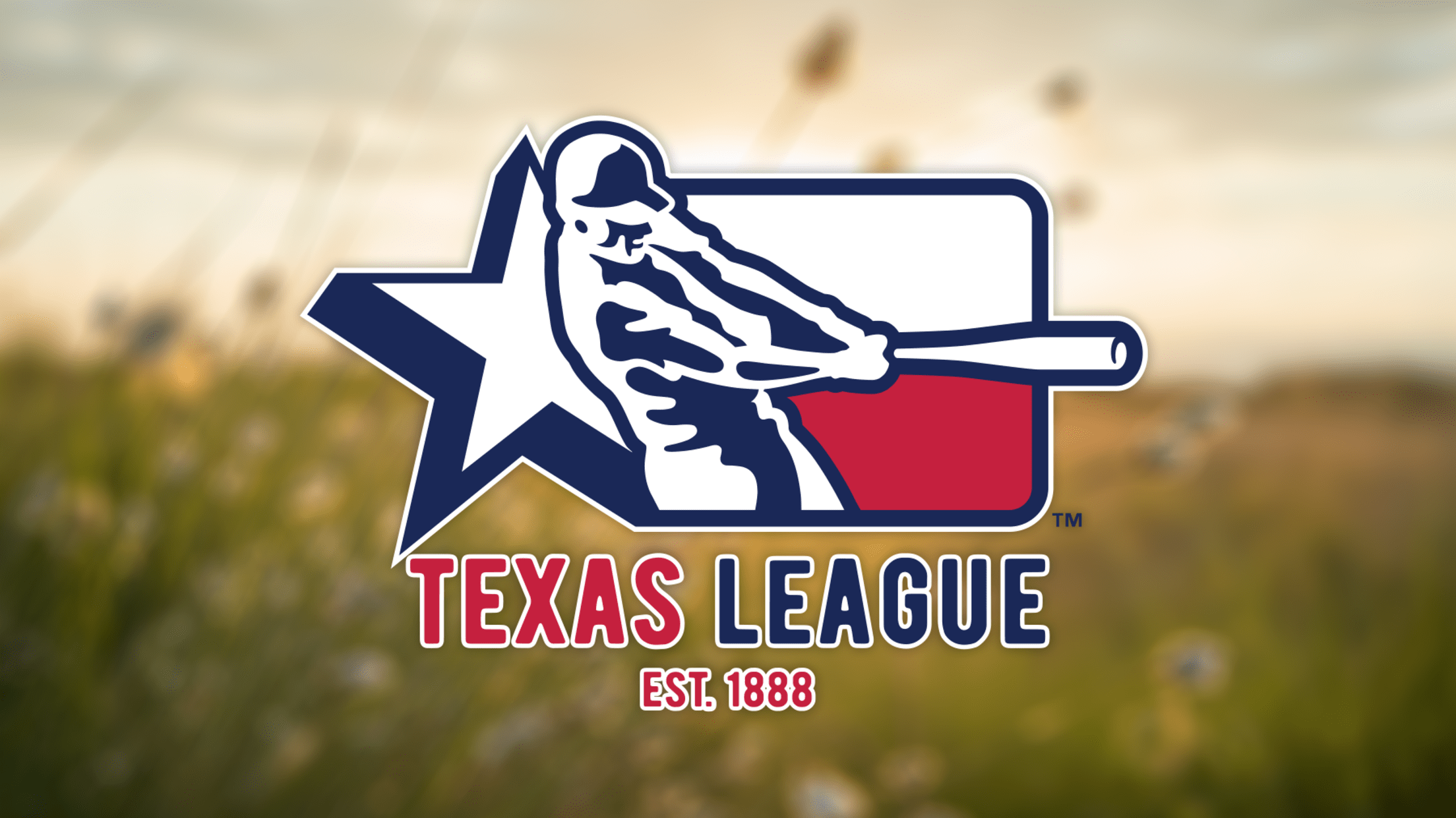 NORTH RICHLAND HILLS, Texas - In response to the COVID-19 outbreak across the country and the Centers for Disease Control and Prevention (CDC) and World Health Organization's (WHO) recent declarations, the start of the 2020 Minor League Baseball season, which includes the Double-A Texas League of Professional Baseball Clubs, has been delayed.
Betts trade official with addition of Downs
No. 44 overall prospect, Wong going from Dodgers to Red Sox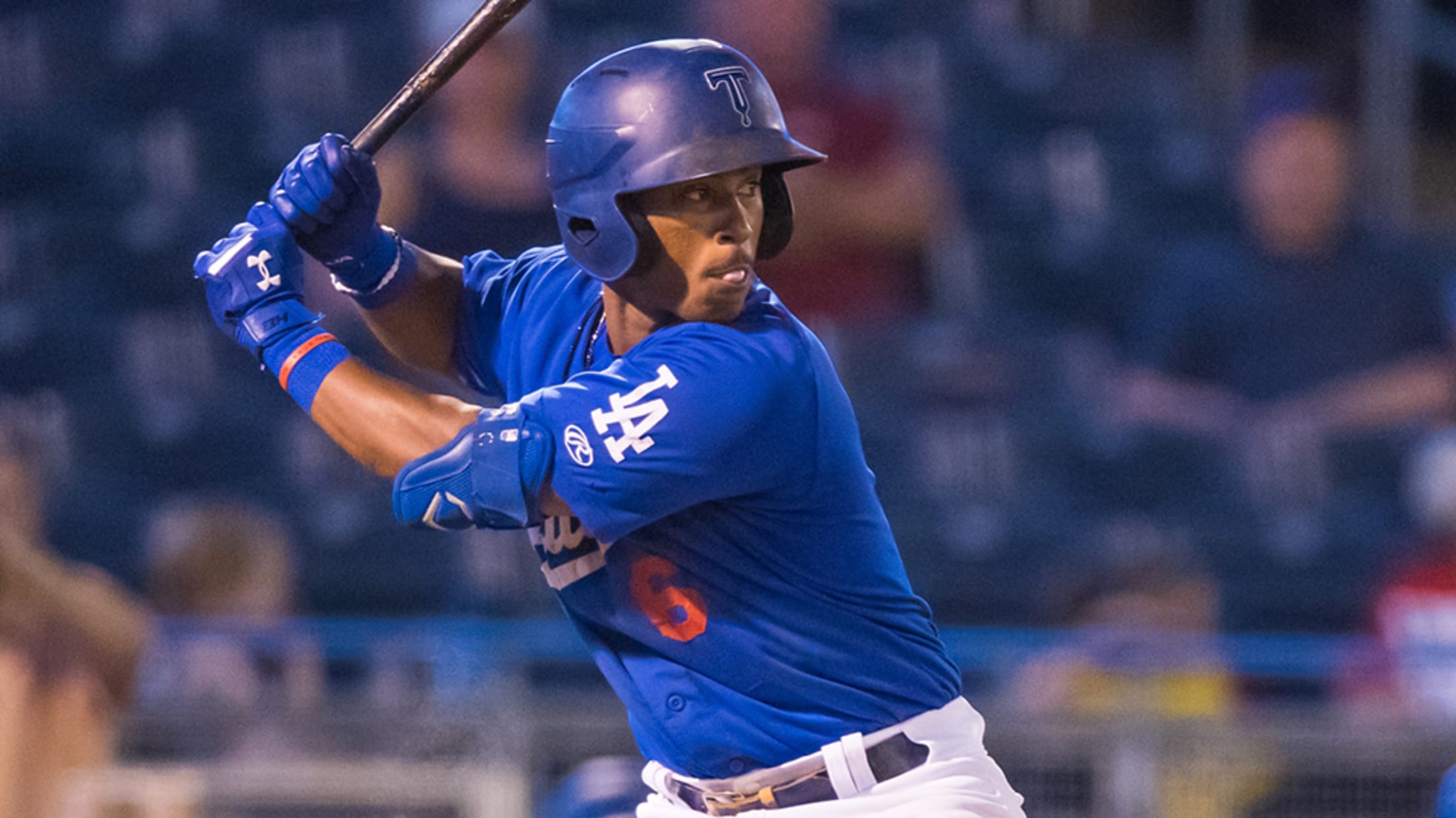 Baseball's blockbuster trade is finally official with the key addition of Dodgers' shortstop Jeter Downs. Downs, MLB.com's No. 44 overall prospect, and catcher Connor Wong were added to the deal that sends 2018 American League MVP Mookie Betts, left-hander David Price and cash from the Red Sox to the Dodgers. The trade was finalized
Ex-'Riders broadcaster blazing new path
Rouillard left dream job in baseball to pursue firefighting career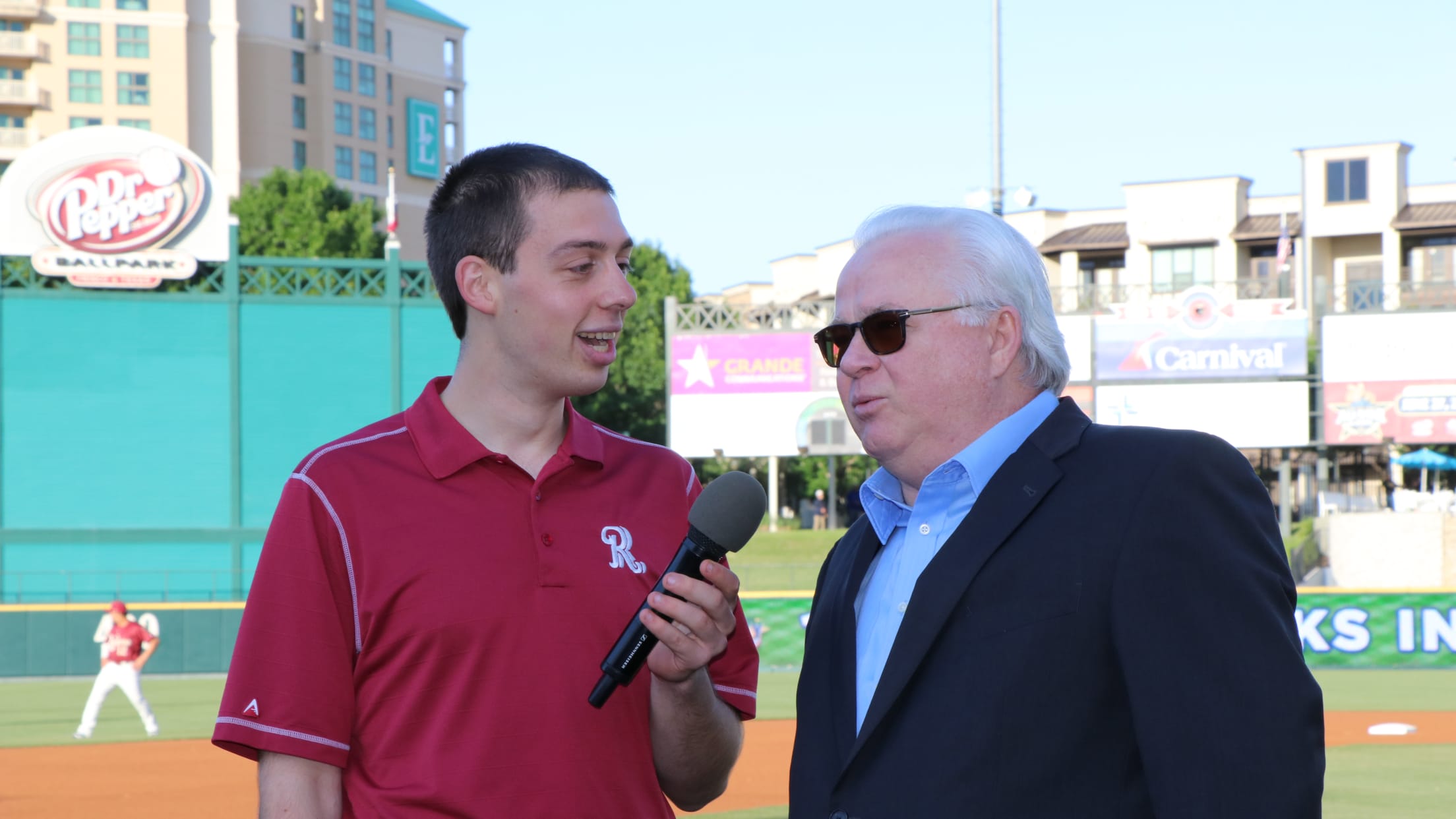 Growing up, Ryan Rouillard often heard from his mother that life is like a book. It contains many pages, characters and plot points, all of which come together to form metaphorical chapters representing the stages of one's personal story. All things considered, Rouillard's book has been pretty kind to him
Amarillo's Ensor named 2019 Texas League Executive of Year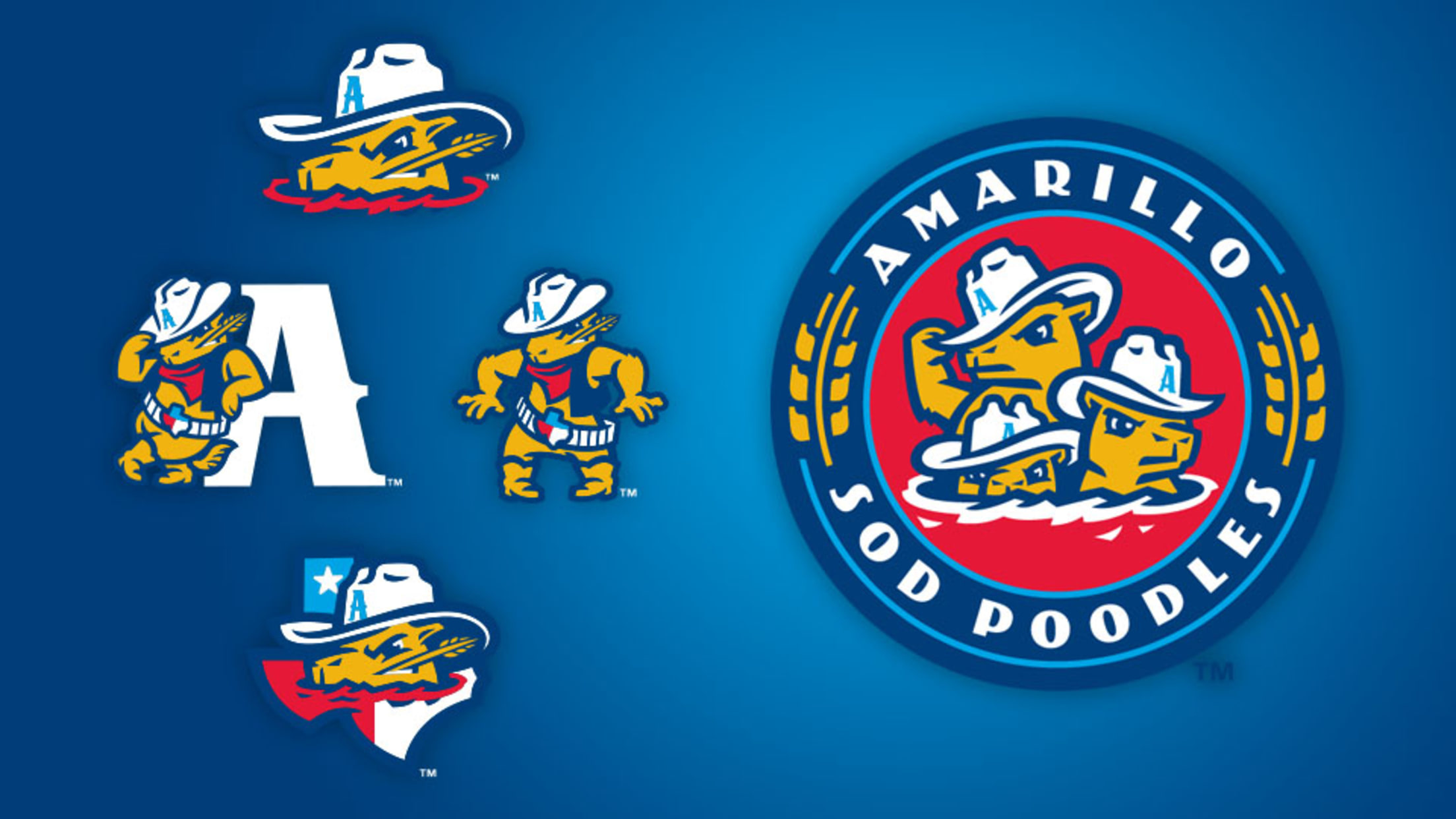 FORT WORTH, Texas -- Amarillo Sod Poodles' President and General Manager Tony Ensor has been selected as the 2019 Bill Valentine Texas League Executive of the Year, according to an announcement made by TL President Tim Purpura.The award, which recognizes a successful season in the areas of leadership, attendance, marketing
Dodgers tab Lux top Minor League player
Fourth-ranked Gray named organization's Pitcher of the Year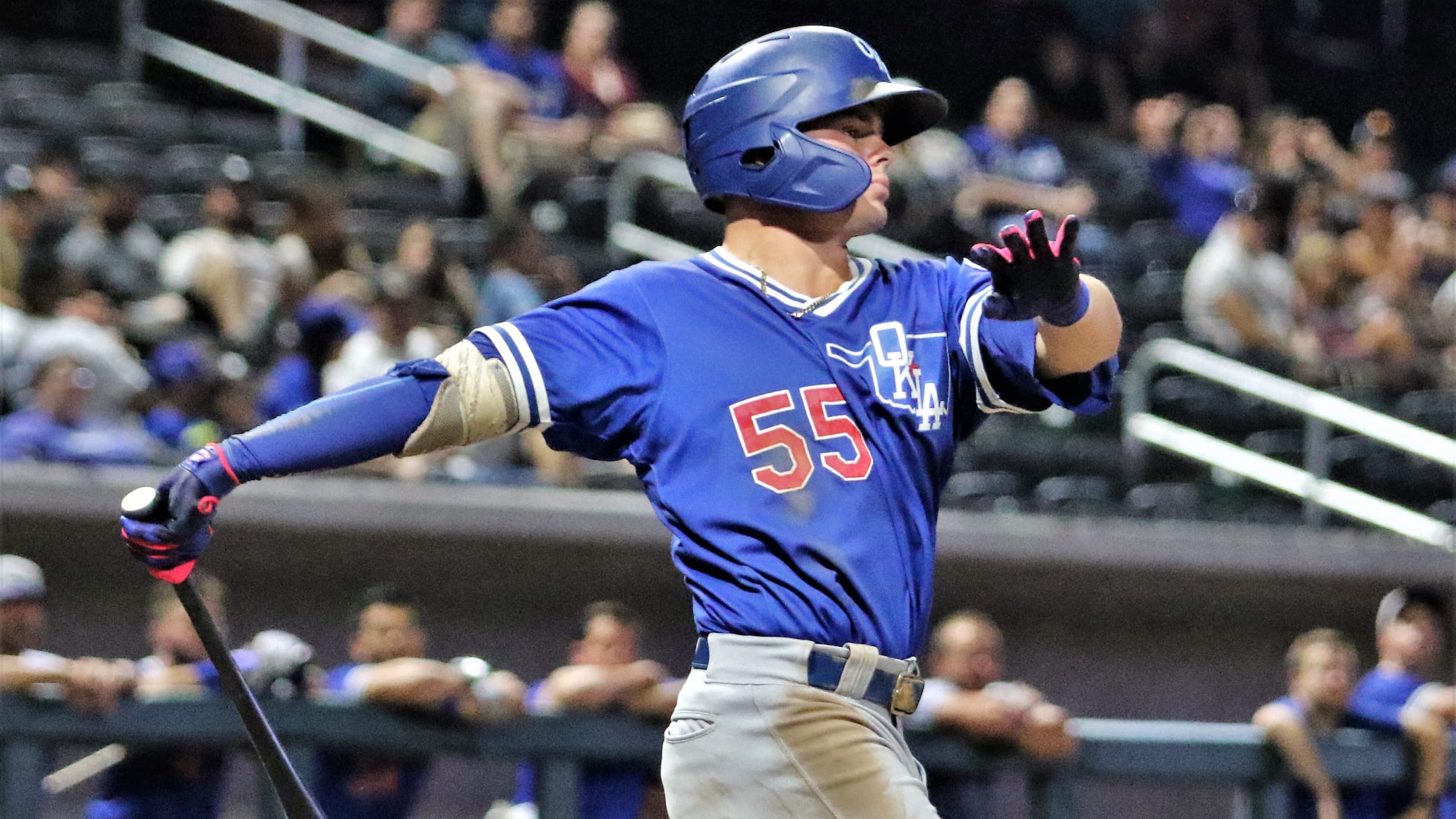 Gavin Lux and Josiah Gray -- two of the Dodgers' premier prospects -- have received player-of-the-year honors from the club.MLB.com's No. 2 overall prospect, Lux batted .347/.421/.607 with 26 homers, 99 runs and 76 RBIs across two levels en route to garnering the Branch Rickey Minor League Player of the
Trammell, Poodles win Texas League title
Padres No. 2 prospect hits go-ahead grand slam in ninth inning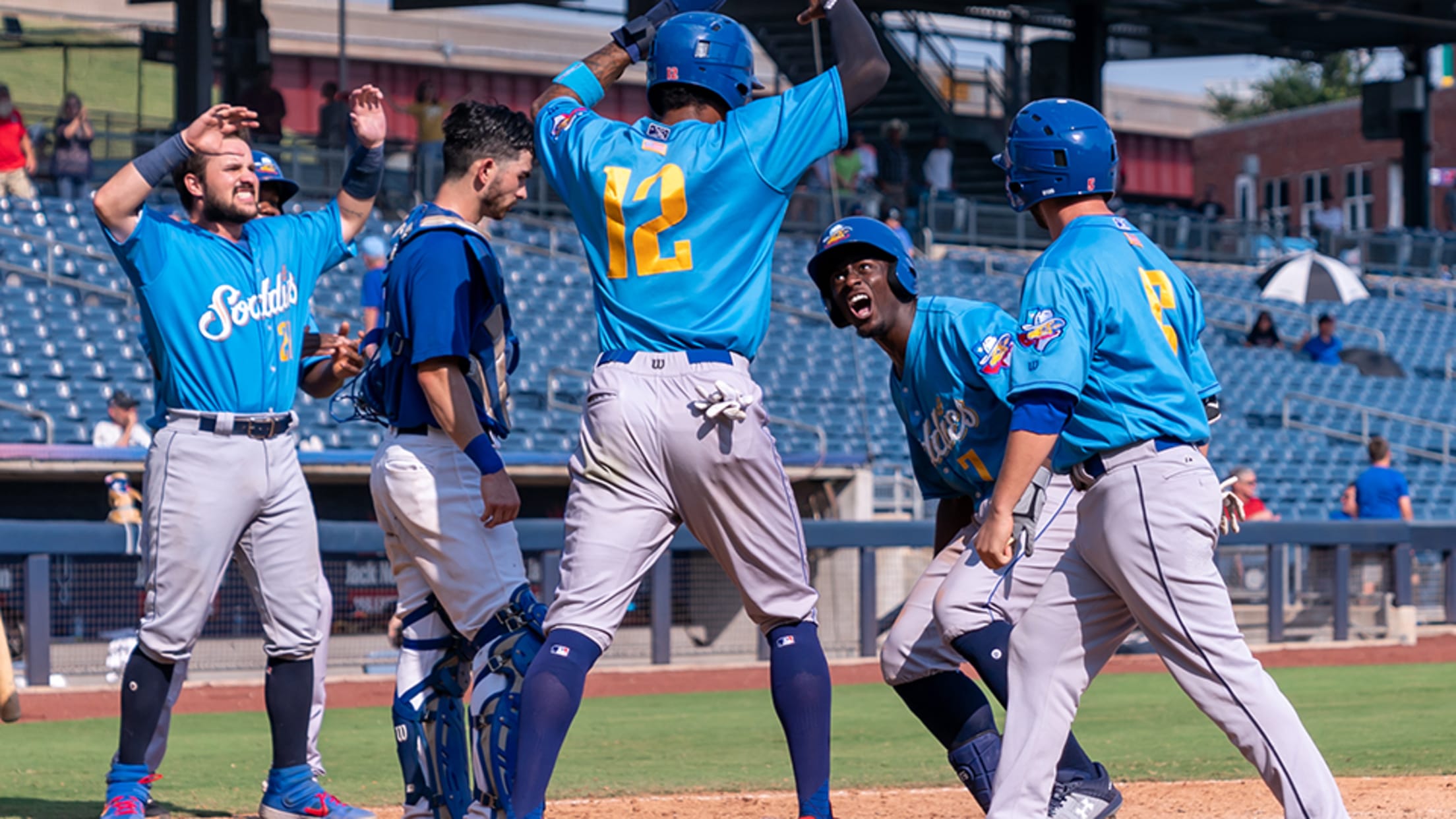 TULSA, Okla. -- Amarillo had squandered its share of opportunities but wasn't about to let another one pass them by with the Texas League championship on the line.After loading the bases with nobody out in the fifth inning and coming away empty, then loading them again and scoring just once
Reed, Poodles knot Texas League Finals
Padres No. 25 prospect homers to force Game 5 with Drillers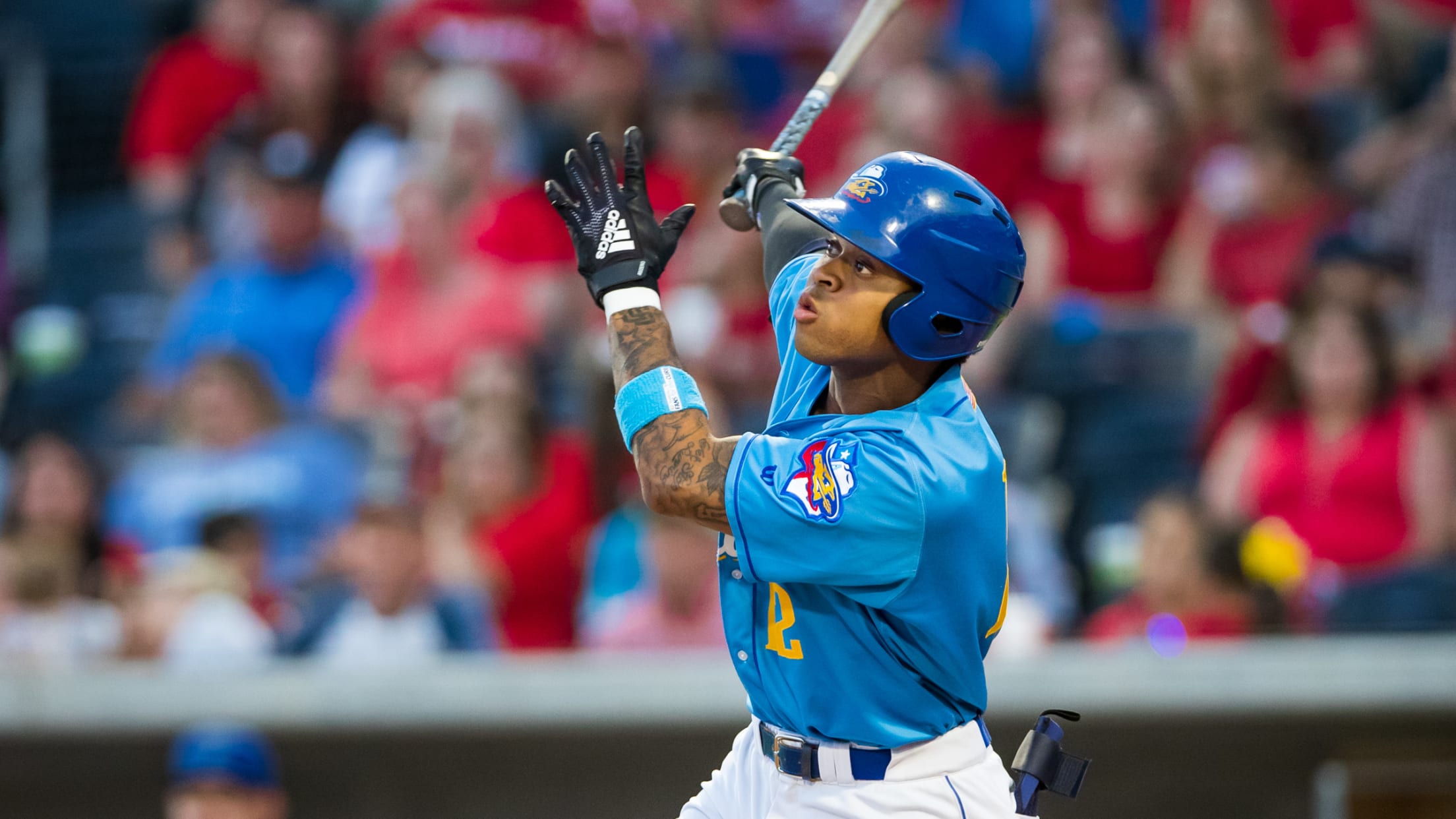 There will be a winner-take-all Game 5 for the Texas League banner.No. 25 San Diego prospectBuddy Reed went yard as Double-A Amarillo blanked Tulsa, 3-0, on Saturday night at ONEOK Field in Game 4 of the Championship Series.
Wong drives Drillers one win from crown
Dodgers No. 28 prospect hits two-run shot in Game 3 victory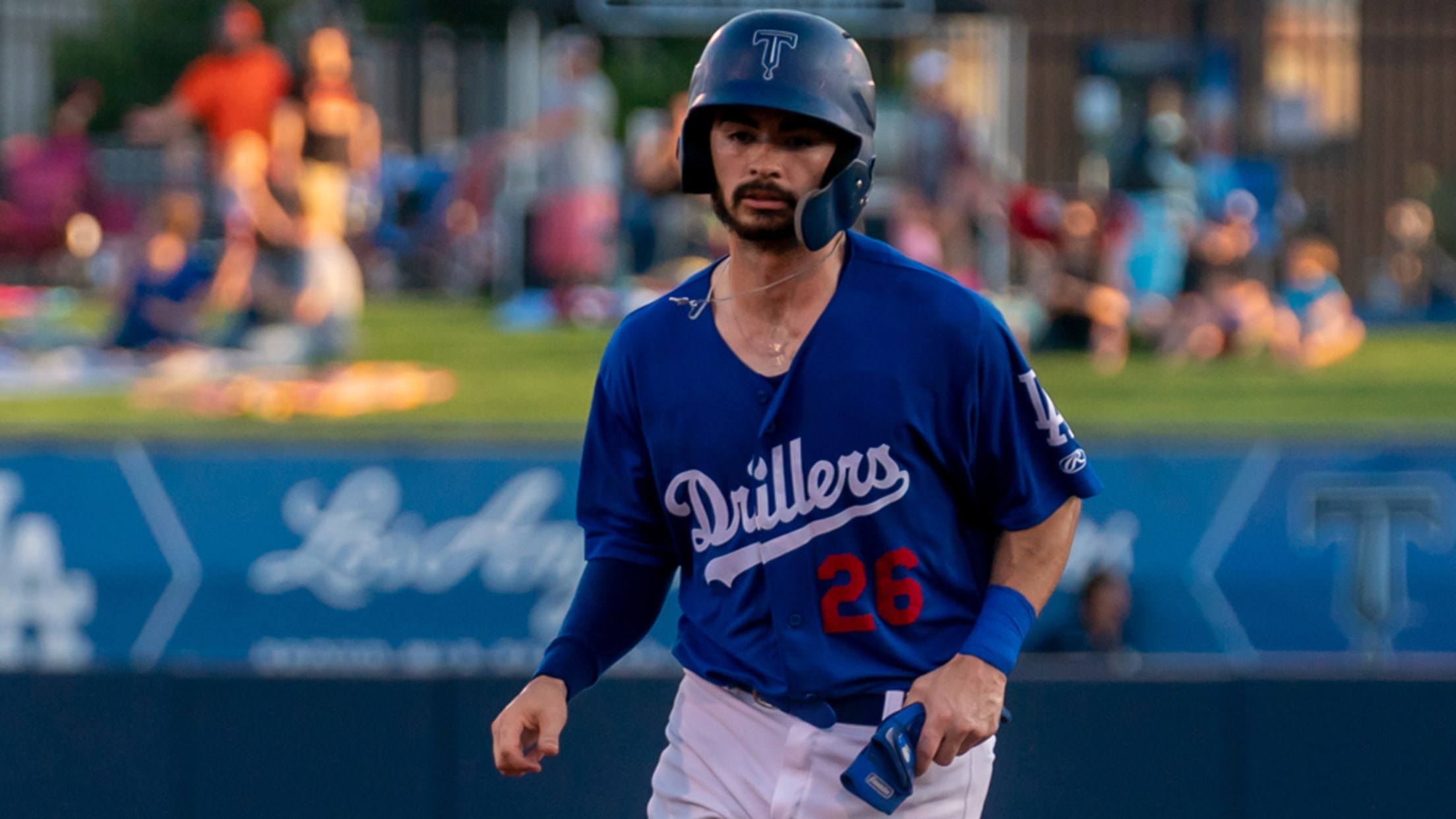 Offense dominated the first two games of the Texas League Championship Series, but the outcome of Game 3 was determined by one swing of the bat.Dodgers No. 28 prospectConnor Wong hammered a two-run homer in the bottom of the sixth inning, powering Tulsa to a 2-0 win over Amarillo on
Tulsa evens TL Finals on Downs' trifecta
Dodgers No. 6 prospect rakes four hits, Casey adds two homers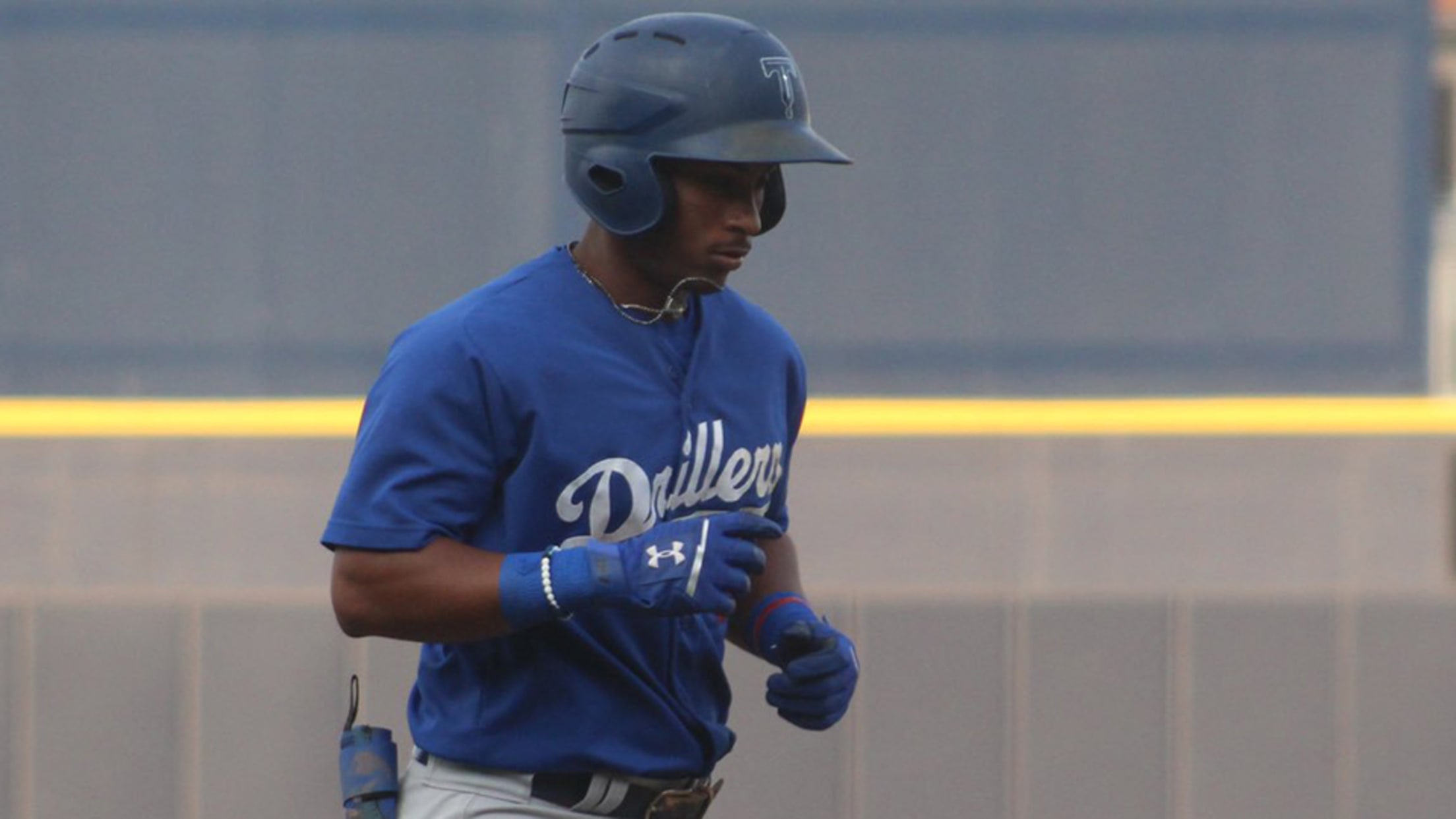 Jeter Downs set the tone for the Double-A Drillers with a milestone night. The sixth-ranked Dodgers prospect smacked three solo homers, reached base six times and scored five runs as Tulsa outslugged Amarillo, 18-9, in Game 2 of the Texas League Championship Series at Hodgetown. Donovan Casey added two dingers,
Olivares steps up for Poodles in Game 1
Padres No. 17 prospect smacks go-ahead three-run double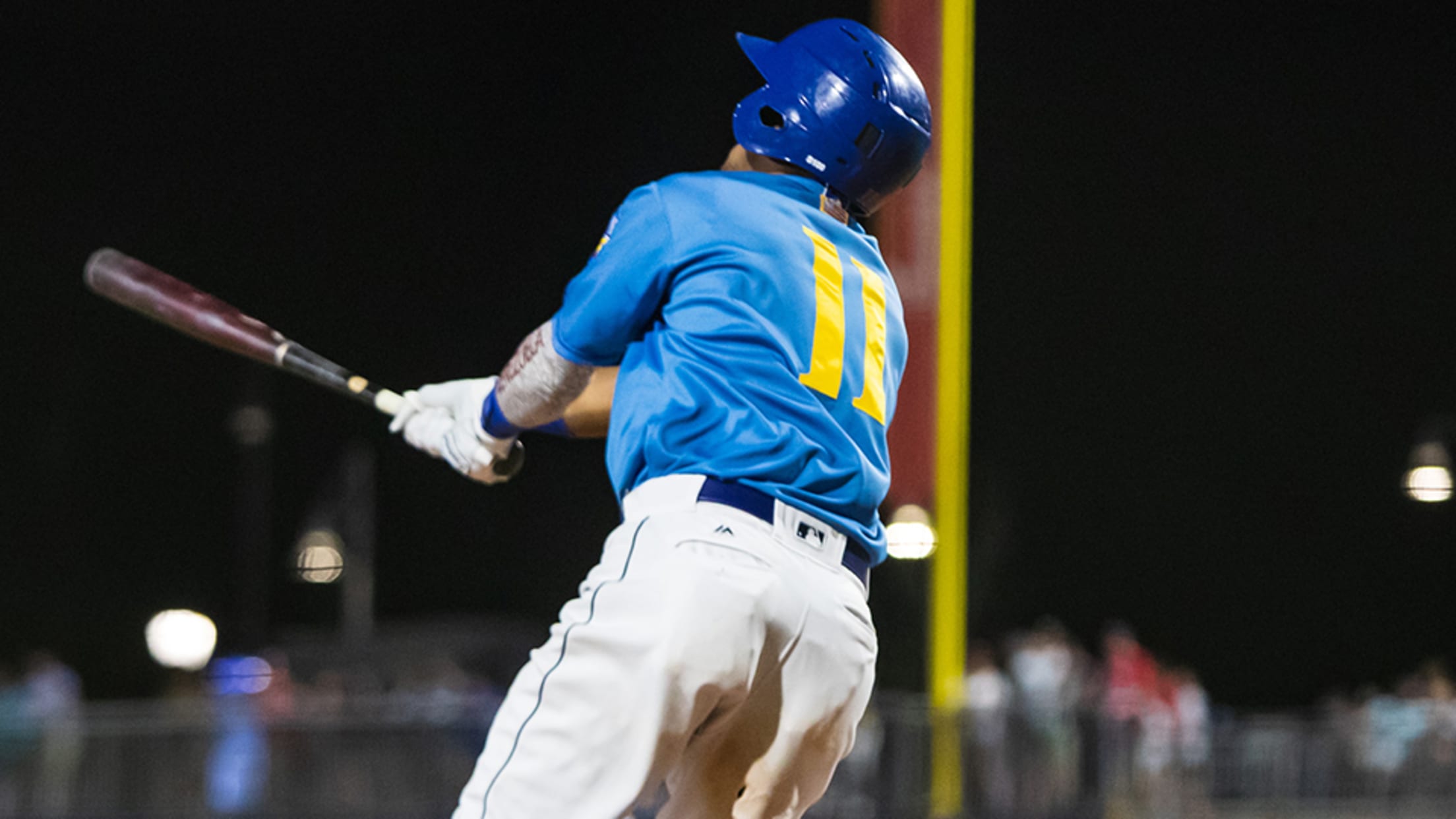 Edward Olivares came through Double-A Amarillo in a big way Tuesday night.San Diego's No. 17 prospect delivered a go-ahead three-run double in the eighth inning as the Sod Poodles pulled away for a 13-6 victory over Tulsa at Hodgetown in Game 1 of the best-of-5 Texas League Championship Series. Olivares
Trammell propels Amarillo to Texas Finals
First-year Sod Poodles hold on after seven-run second inning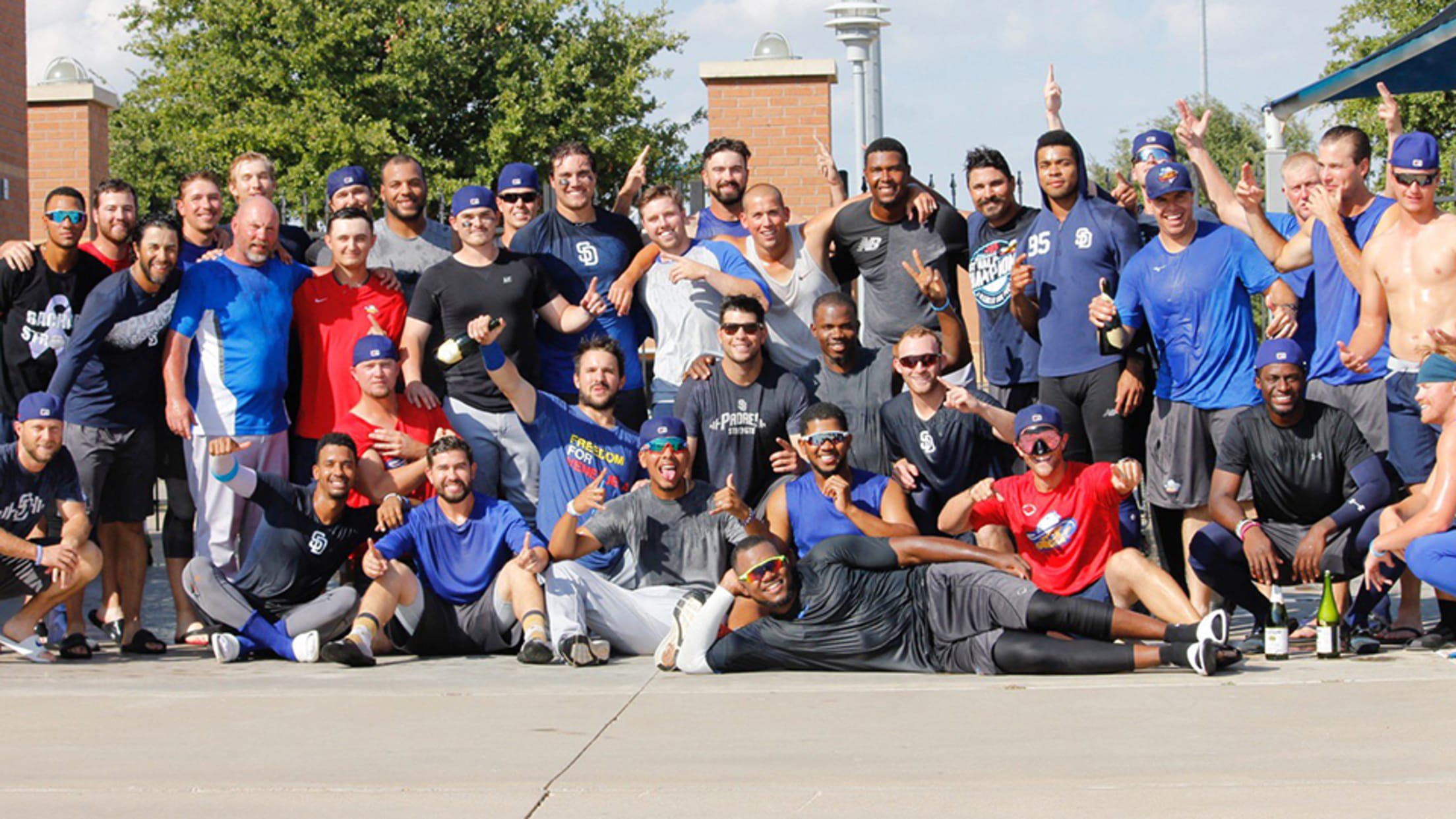 In their first year of existence, the Amarillo Sod Poodles are headed to the Texas League Finals.Second-ranked Padres prospectTaylor Trammell went 2-for-3 with a walk and a run scored as Amarillo built an early lead and held on to beat Midland, 7-5, in the deciding Game 5 of the semifinals
Lewis' heroics help keep Travelers alive
Mariners No. 10 prospect hits decisive homer to extend series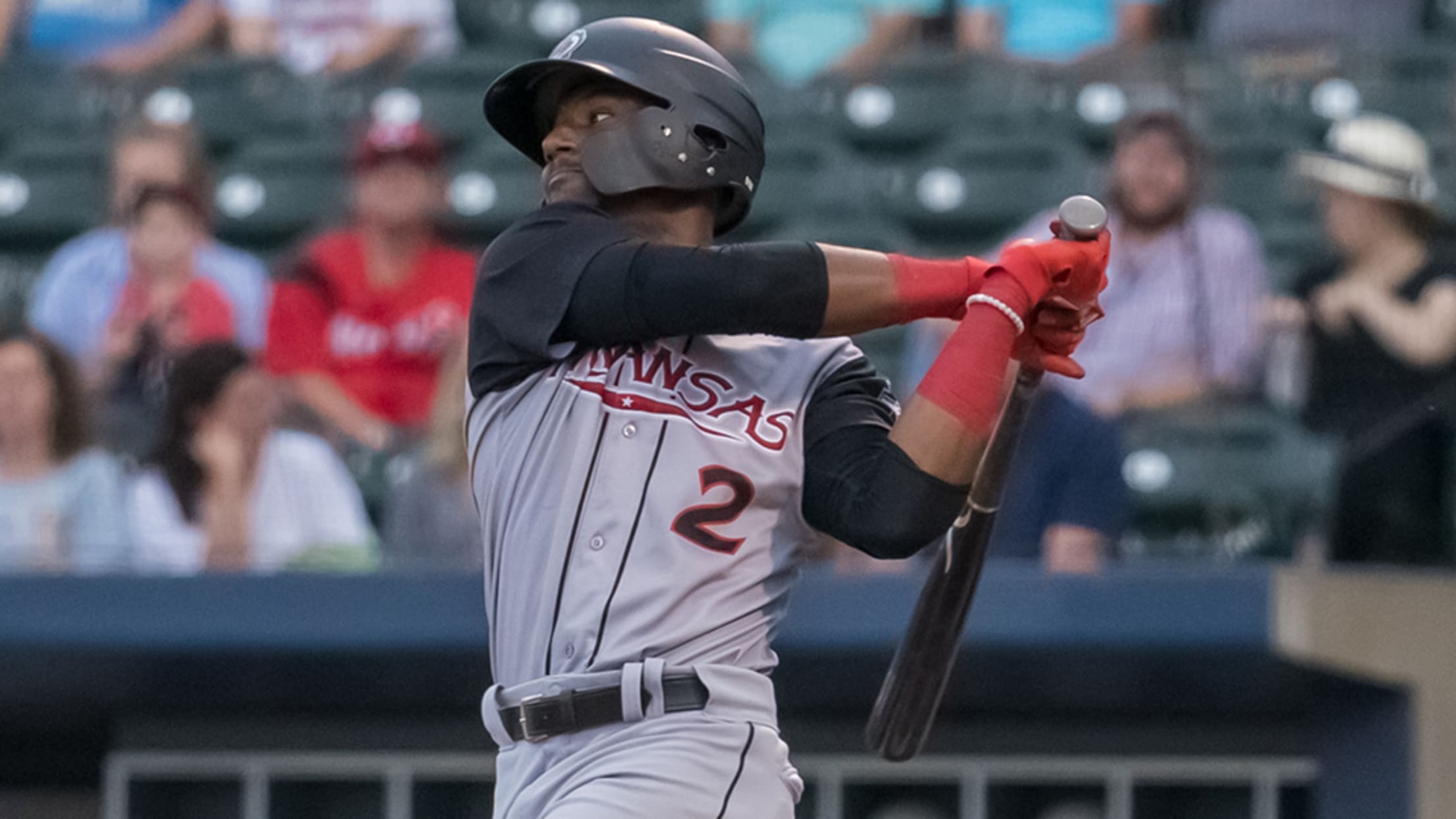 With Arkansas' season hanging in the balance, Kyle Lewis helped extend it with one swing of the bat.The 10th-ranked Mariners prospect hit a go-ahead solo homer and singled as the Travelers forced a decisive fifth game in the Texas League semifinals with a 4-1 triumph over Tulsa on Saturday night at
Trammell, Sod Poodles extend TL semis
Padres No. 2 prospect bangs out three base hits in Game 3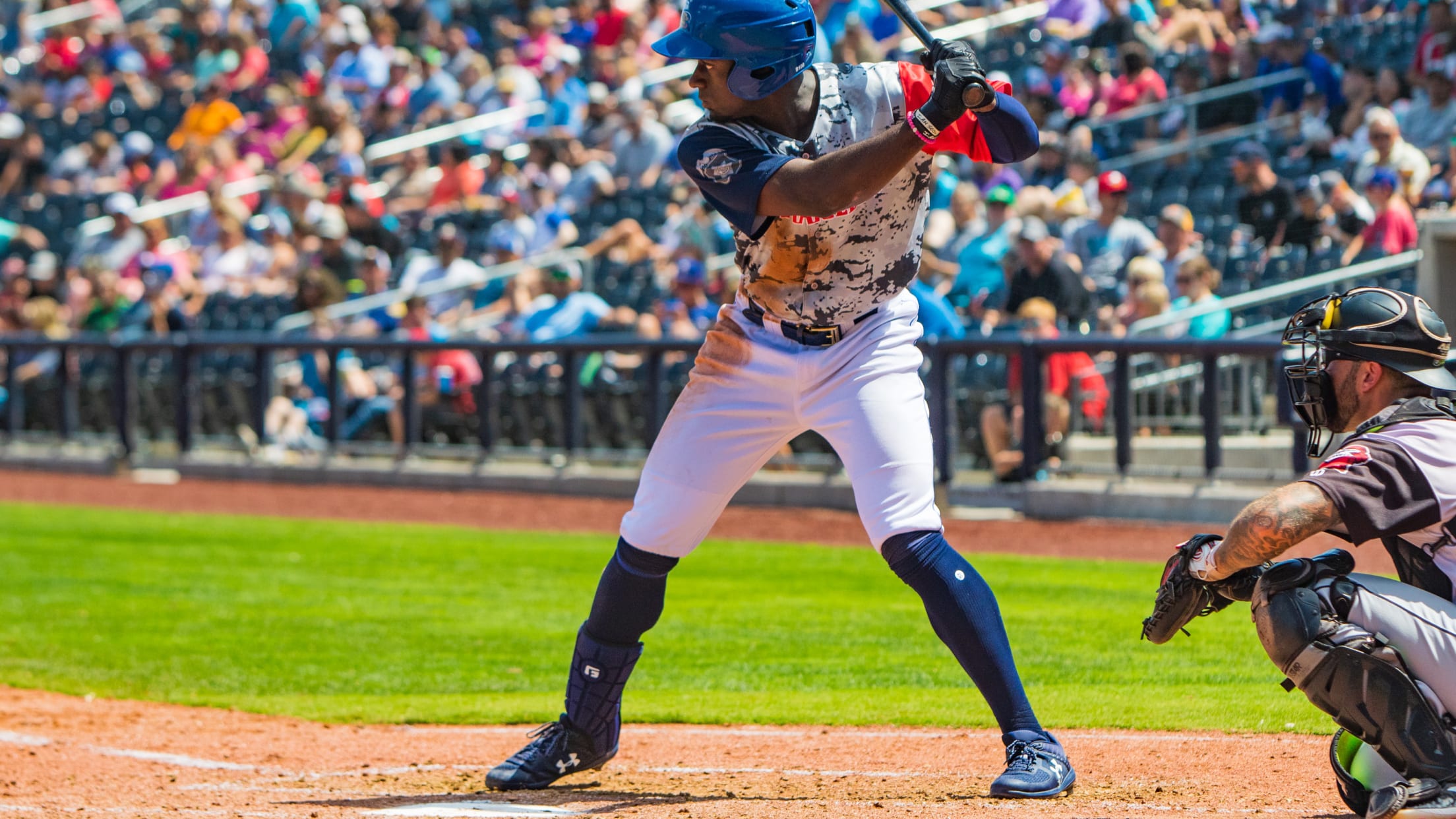 Double-A Amarillo had its back against the wall coming into Friday's game against Midland, and it didn't help when the RockHounds went up 1-0 in the first inning. But Taylor Trammell and the Sod Poodles weren't going to go down that easy.The Padres' No. 2 prospect went 3-for-5 with an
Deichmann provides power for Midland
No. 17 A's prospect homers twice, gives RockHounds 2-0 lead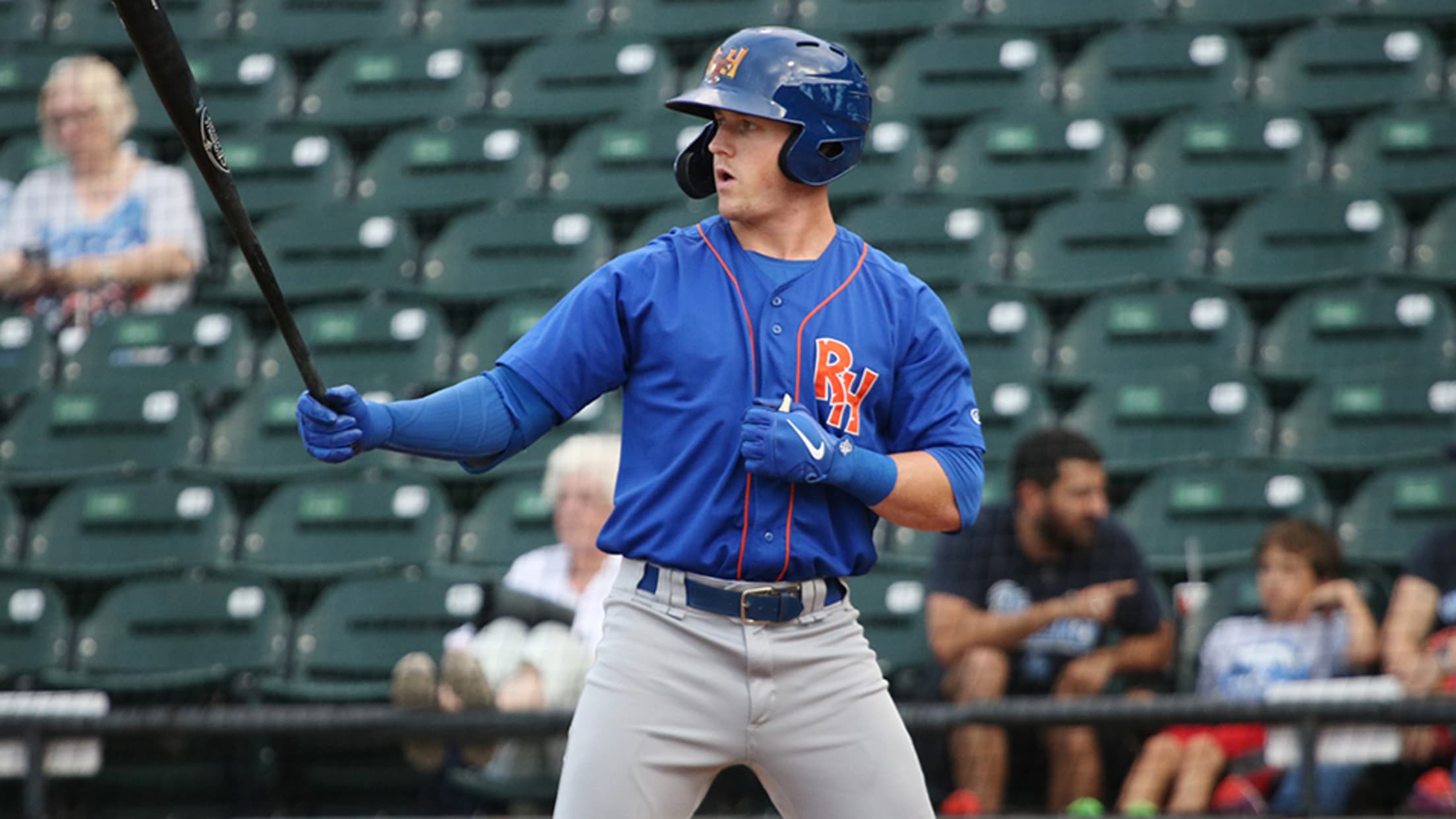 Greg Deichmann and Double-A Midland have spent the last 11 days on the road, but he hasn't needed any home cooking to keep his end-of-year power surge going.The No. 17 Athletics prospect mashed two home runs and collected three RBIs to guide the RockHounds to a 4-1 victory over Amarillo
Raleigh, bullpen pace Arkansas in semis
No. 7 Mariners prospect draws key walk, hurlers spin late zeros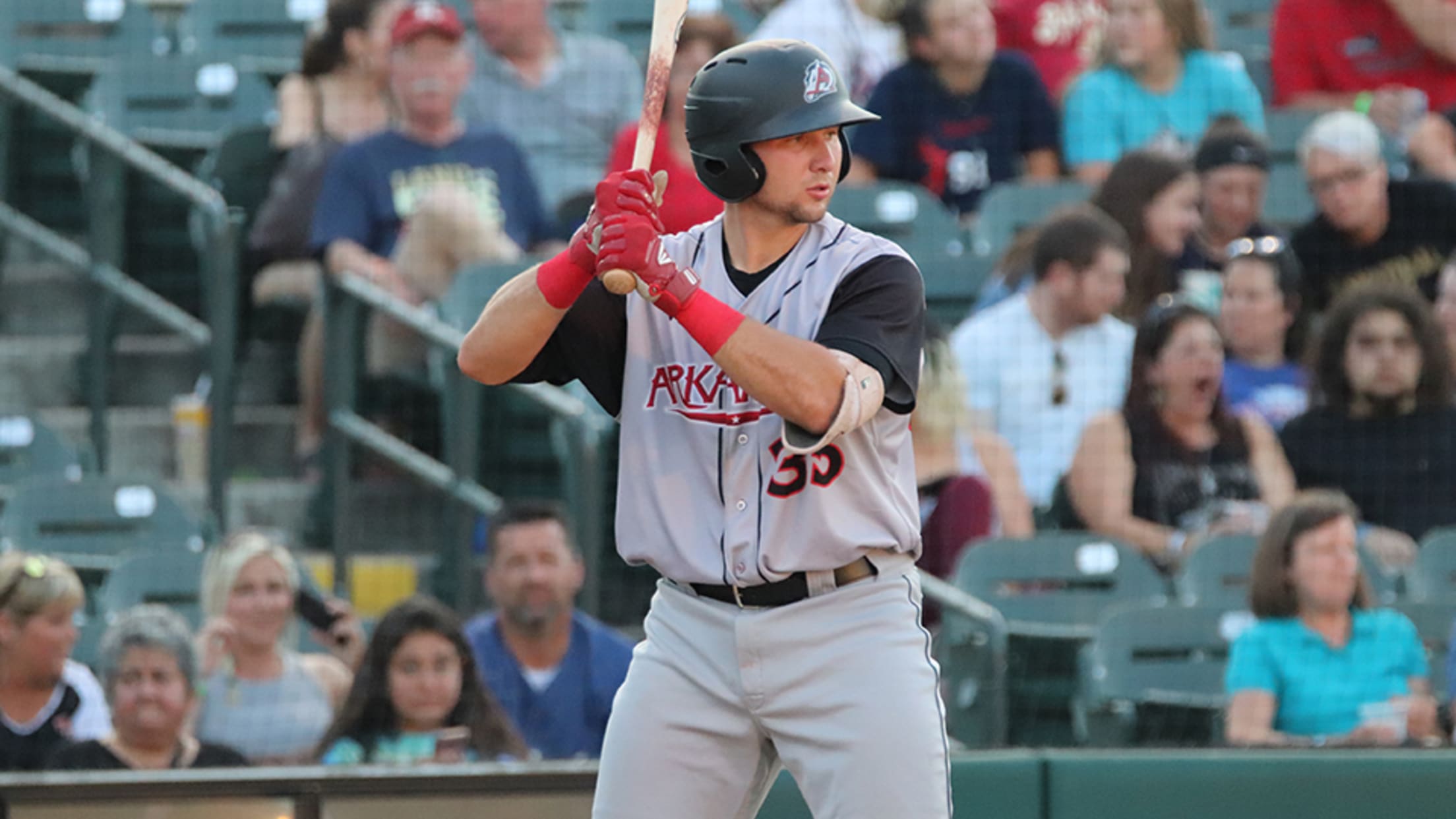 Cal Raleigh didn't record a hit in the Texas League semifinals opener, but he helped Double-A Arkansas take the edge in the series. The seventh-ranked Mariners prospect walked and scored the winning run in the eighth inning and the Travelers bullpen posted four hitless innings in Arkansas' 2-1 victory over Tulsa