Texas notes: Smith brings coach's mentality
Travs lefty off to dominant start after adding fourth pitch to arsenal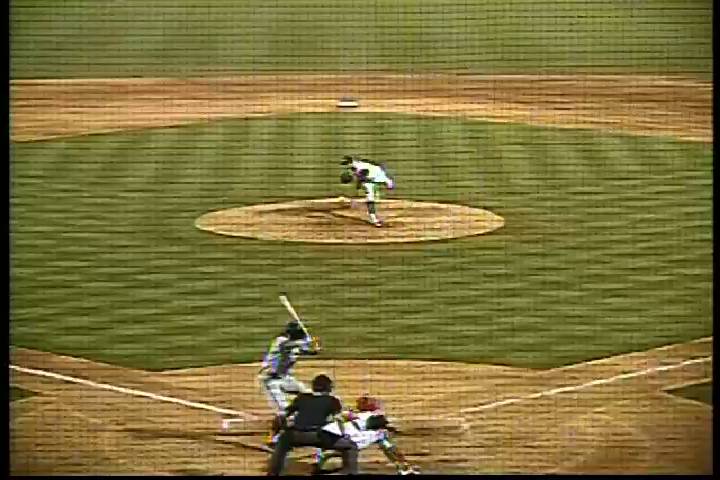 By Troy Schulte / Special to MiLB.com | April 28, 2015 10:00 AM
Bill Richardson had a joke ready when Nate Smith jumped from Rookie-level Orem Owlz to Class A Advanced Inland Empire 66ers to start the 2014 season.
"I told them they're getting a left-handed pitching coach," quipped Richardson, who managed Smith at Orem during his pro debut in 2013 and is doing so again this year at Double-A Arkansas.
In reality, the 66ers were getting a budding left-handed pitching prospect, but Smith's knowledge of the game and mature demeanor make him seem much more than a third-year pro.
Smith, an eighth-round pick by the Angels in 2013, said his advanced knowledge came from struggling during the early years of his college career at Furman University in South Carolina.
"You've got to learn from that," Smith said. "In college I had three pitching coaches in four years, and those were different wells I could tap into for knowledge. Just always trying to learn, really. I'm never going to learn it all."
Smith seems to be doing just fine as he begins his first full season at Double-A Arkansas.
Through four starts, Smith is 3-0 with a 1.54 ERA. He's given up only one earned run over his last three outings and has struck out a Texas League-high 23 batters over 23 1/3 innings while walking just four. Smith, ranked by MLB.com as the No. 8 prospect in the Angels' system, credits the recent development of a slider that's been added to his normal array of fastball, changeup and curve.
Smith wasn't surprised when he landed back at Arkansas out of Spring Training, but he was when he got bumped up to the Travs from Inland Empire last May. In his first full season in the organization, Smith was 6-3 with a 3.07 ERA in 10 starts with the 66ers before the promotion. He held San Antonio to one run over seven innings to earn the win in his debut and was 5-3 with a 2.89 ERA over his 11 starts.
Then, Smiths' season ended unexpectedly.
After Trevor Gott was acquired by the Angels in a July trade and sent to Arkansas, Smith was helping him move into his Little Rock apartment. In doing so, Smith dropped a box on the pinky of his left hand, breaking the digit and requiring a cast.
"I was thinking, 'You've got to be kidding me -- of all the things,'" said Smith, who missed the remainder of the season. "It wasn't my shining moment."
Smith has shined since, however. The cast came off the day after the Travelers were eliminated by the Drillers in the Texas League playoffs, and Smith headed to the Arizona Fall League. That was followed by Smith's first invite to big league camp, which wasn't great statistically -- he gave up five earned runs in two innings pitched -- but was an invaluable experience in terms of soaking up even more knowledge.
Smith isn't sure whether his rapid rise will continue, nor is he all that concerned about it.
"My one goal is when I get my opportunity to pitch, to just throw strikes," he said. "Throw a strike every time I'm throwing a pitch. If I can do that, I'll let everything else fall into place."
In brief
Change of scenery: Dusty Coleman is no stranger to the Texas League, but he's off to his best Double-A start with his new team. The shortstop spent parts of the last three seasons with the Midland RockHounds in the Oakland organization, hitting .260 with 17 stolen bases in 2013 before his average dipped to .223 last year. Coleman was picked up by Kansas City in the offseason and assigned to the Northwest Arkansas Naturals, where he's thrived through the first three weeks of the season. Before Monday's games, Coleman was hitting .396 with 11 RBIs and leading the Texas League with a .517 on-base percentage.
No hits, no finish: Corpus Christi's Chris Devenski cruised through 6 1/3 innings Saturday against Frisco without allowing a hit, but the 24-year-old right-hander didn't get a chance to finish the gem due to early-season pitch limits. Devenski has yet to give up an earned run through 15 1/3 frames and has struck out 14 batters while issuing only four walks.
Well-rounded attack: The Hooks have surged to the best record in the Texas League thanks to a balanced lineup and an equally effective rotation. Prior to Monday's action, Corpus Christi boasted the league's highest batting average (.281) and lowest ERA (2.23). In fact, the Hooks are the only Minor League team that is leading their league in hitting and pitching, and they also lead the circuit in runs scored (102) and fewest runs allowed (37).
Troy Schulte is a contributor to MiLB.com. This story was not subject to the approval of the National Association of Professional Baseball Leagues or its clubs.
View More