The Show Before the Show: Episode 47
Royals' Zimmer talks bouncing back from injuries, sibling rivalry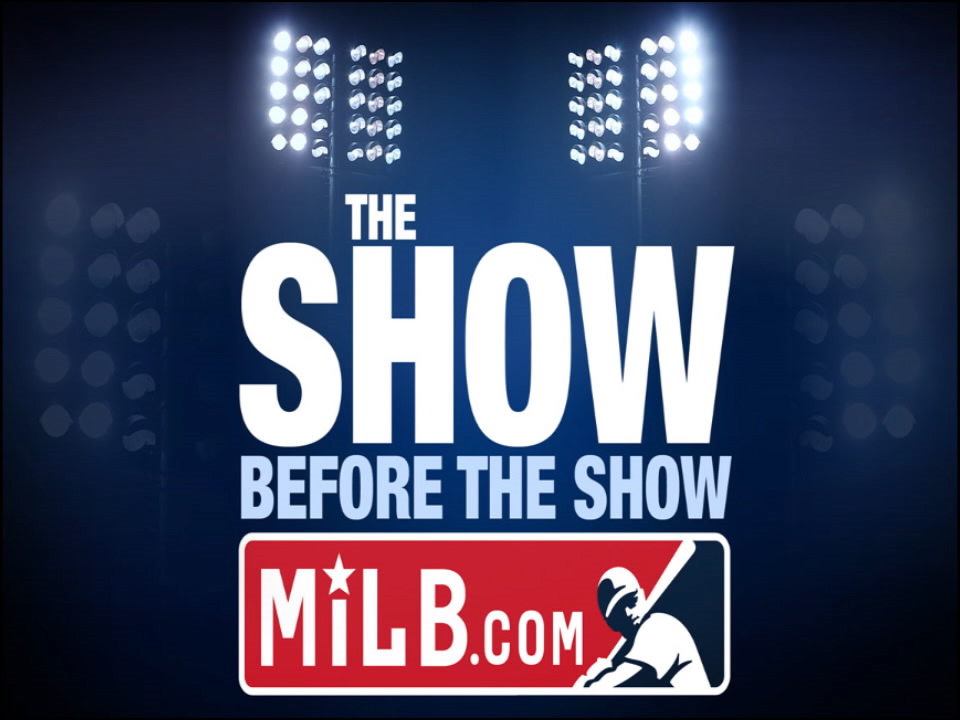 By MiLB.com | February 25, 2016 11:50 AM
Check out the latest episode of The Show Before the Show, MiLB.com's official podcast. A segment rundown is listed below, in case you want to skip to a particular section. Like the podcast? Subscribe, rate and review The Show Before the Show on iTunes. Send your questions and feedback to podcast@milb.com. You can follow hosts Tyler Maun (@TylerMaun) and Sam Dykstra (@SamDykstraMiLB) on Twitter.
Listen to The Show Before the Show Podcast »
Episode 47:
Three Strikes (3:45)
Tyler and Sam open the show by each picking one prospect who could surprise everyone by cracking his organization's Major League Opening Day roster.
Sam uses the Second Strike to break down his Farm System rankings opener that focused exclusively on organizations with the best groups of postion player prospects.
Tyler closes out the opening segment by going a little more in-depth about his most recent story for MiLB.com -- the tale of the Eastern League's visit to the USSR back in 1989, just before the fall of the Berlin Wall.
Kyle Zimmer interview (28:34)
Royals top pitching prospect Kyle Zimmer calls into The Show Before the Show and talks about what it's like to be in Royals camp after the club won the World Series, his work to overcome his injury history, his preference on starting vs. relieving and whether he thinks he or his brother Bradley, a top-100 prospect in his own right in the Indians system, is a better player.
Ben's Biz Banter (40:55)
Wrapping up (54:42)
Listen to The Show Before the Show Podcast. This story was not subject to the approval of the National Association of Professional Baseball Leagues or its clubs.
View More