August 5, 2019: 'Cats Win on Walk-Off Homer by Perez to Open Mid-Week Series
Tri-City took home their fourth straight win in a duel against Stedler Division rival Lowell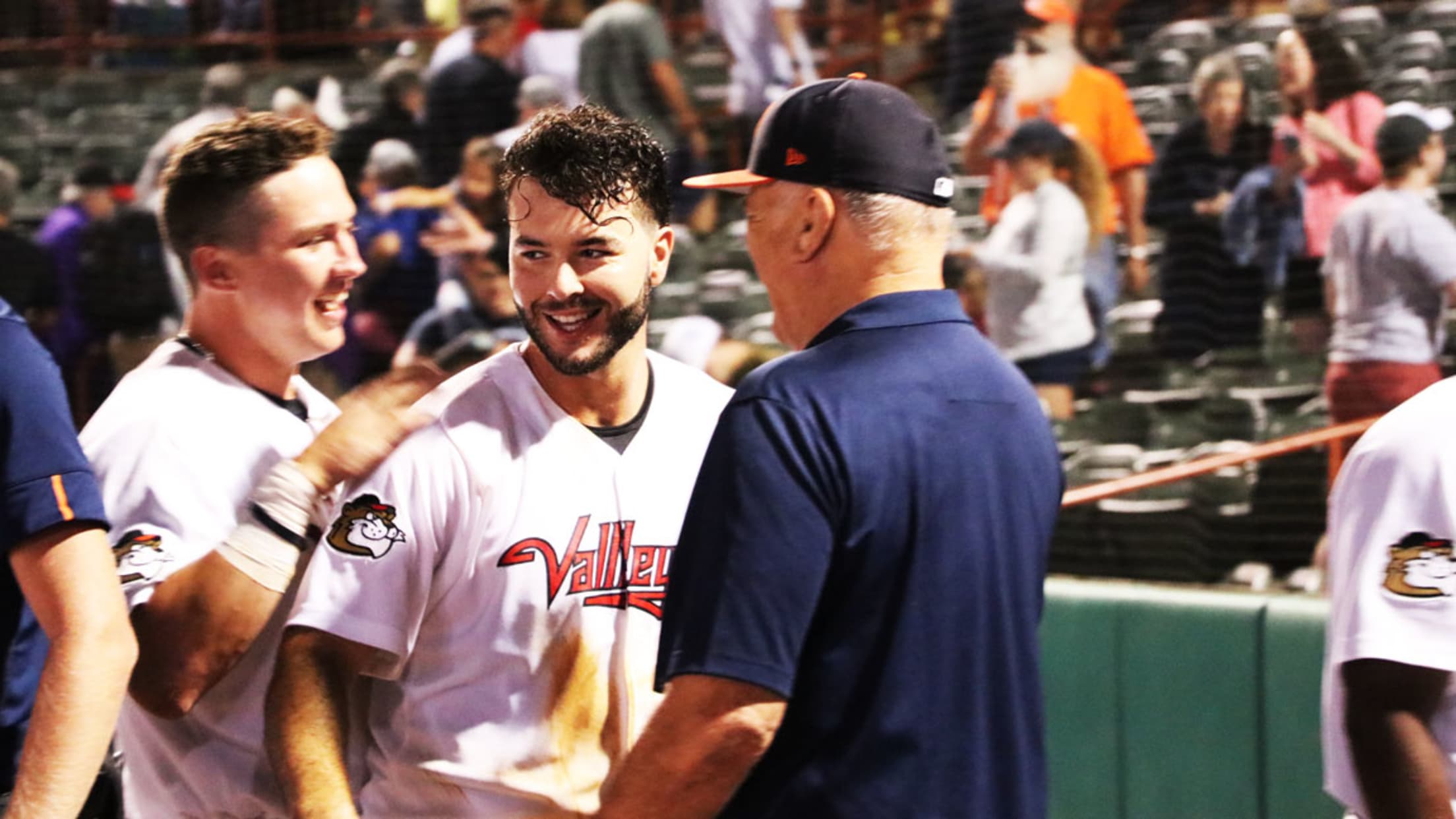 TROY, NY - The Tri-City ValleyCats (20-28, 7-14) channeled some more late-inning magic, this time from the bat of Joe Perez, to lift the 'Cats to a 3-1 win over the Lowell Spinners (30-19, 13-2) in their sixth walk--off victory of the season. Tri-City captured their fourth straight win in doing
TROY, NY - The Tri-City ValleyCats (20-28, 7-14) channeled some more late-inning magic, this time from the bat of Joe Perez, to lift the 'Cats to a 3-1 win over the Lowell Spinners (30-19, 13-2) in their sixth walk--off victory of the season. Tri-City captured their fourth straight win in doing so, ending a five-game losing skid at Joseph L. Bruno Stadium.
Former Mets' closer Jenrry Mejia (0-1) - largely known for his infamous three substance-abuse violation suspensions and eventual temporary ban from baseball in 2018 - took the loss for Lowell when he served up a two-run home-run to the 2017 second round pick in the bottom of the ninth, giving the Spinners their first divisional loss since June 15.
Following brief starts from Tri-City's Kyle Serrano and Lowell's Noah Song, the game continued as a scoreless pitcher's duel long relief appearances by Edgardo Sandoval of the ValleyCats, and Yusniel Padron-Artilles of the Spinners. Serrano pitched only an inning before handing the ball to Sandoval, who fired five shutout frames, allowing five hits while striking out five. Song - the 137th pick in this year's draft, and the highest pick in the U.S. Naval Academy's history - threw two scoreless innings while striking out one batter before Padron-Artilles took over. He threw five shutout innings of his own, striking out nine ValleyCats while allowing only two hits.
Lowell broke on to the scoreboard first in the top of the seventh, when Alex Erro singled on a sharp line-drive to center off 'Tri-City's Cole McDonald (1-0), plating first-baseman Stephen Scott to give Lowell a 1-0 lead. The ValleyCats responded in the eighth with a run of their own in a booming RBI double over right-fielder Nick Decker's leaping mitt off the bat of Juan Paulino. The team leader in batting average extended his on-base streak to a team-best 17 games while scoring Juan Ramirez to tie the game at one.
McDonald remained in the game for Tri-City the pitch the ninth, where he rewarded manager Ozney Guillen's faith by retiring the top of the order to give the 'Cats a chance for their sixth walk-off of the season. Nate Perry singled to lead off the inning before being replaced by Yeuris Ramirez as a pinch-runner. Mejia retired Jordan Brewer before facing Joe Perez, who had a pair of strikeouts to his name already. However, Perez flipped his script and launched a moonshot over the left-centerfield wall off the former MLB arm to give the 'Cats the 3-1 victory.
Following their first win over the Spinners in 2019, the ValleyCats will look to win their second straight series victory. First pitch Tuesday, August 6 is set for 7:00 p.m. at "The Joe".