ValleyCats Utility Man Joe Campagna Signed by Colorado Rockies
Campagna to Get First Taste of Affiliated Baseball in 2023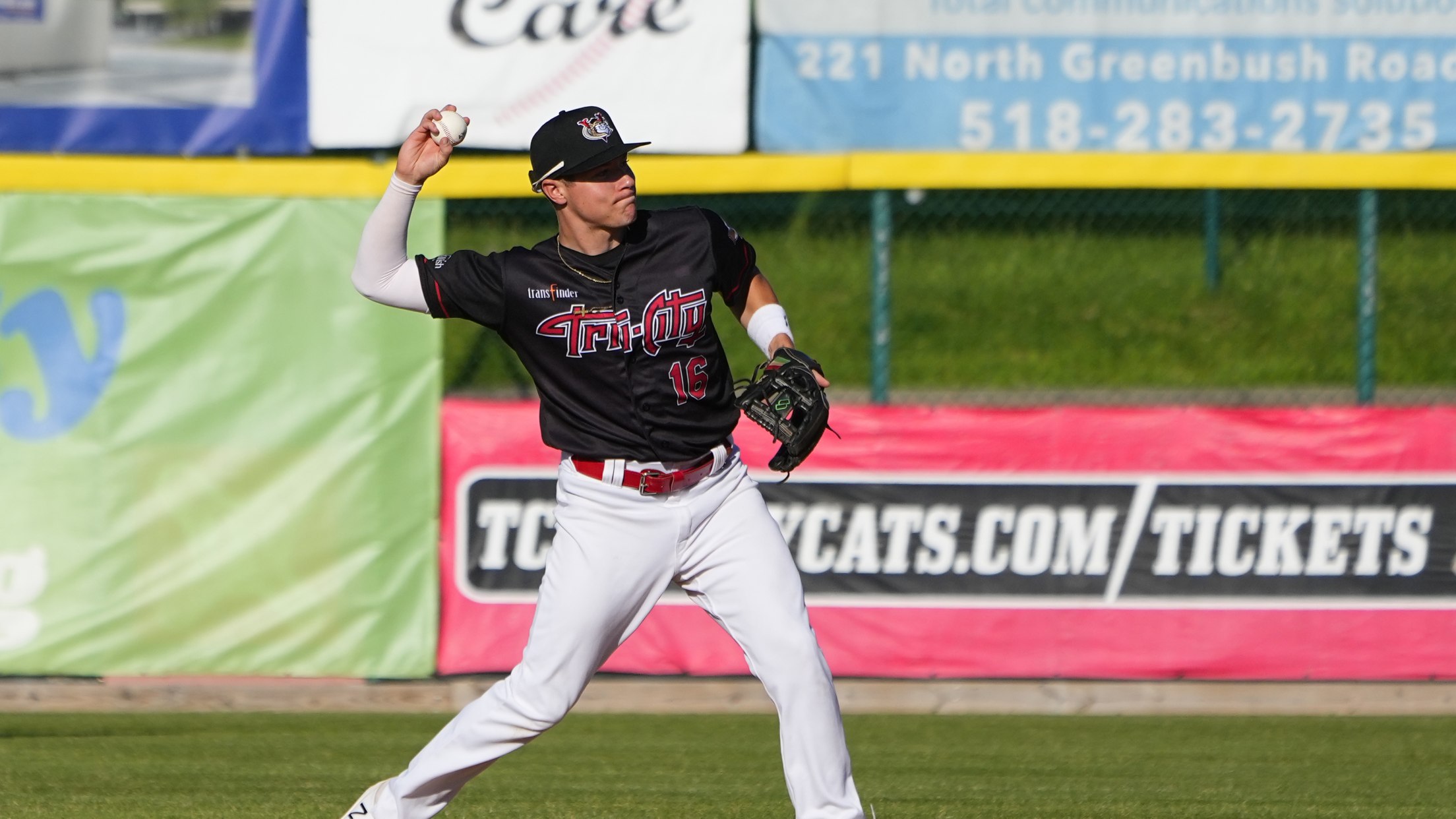 TROY, NY - On Friday, the Tri-City ValleyCats announced that the contract of utility man Joe Campagna has been purchased by the Colorado Rockies. A product of Slippery Rock University of Pennsylvania, Campagna will get his first taste of affiliated baseball in 2023 after spending the last three seasons in
TROY, NY - On Friday, the Tri-City ValleyCats announced that the contract of utility man Joe Campagna has been purchased by the Colorado Rockies. A product of Slippery Rock University of Pennsylvania, Campagna will get his first taste of affiliated baseball in 2023 after spending the last three seasons in independent professional baseball.
The 26-year-old infielder was acquired by the ValleyCats from the Trois-Rivières Aigles partway through the 2022 campaign in exchange for infielder Juan Santana. After arriving at Joseph L. Bruno Stadium in early July, Campagna, who had served primarily as an infielder in Trois-Rivières, not only spent time up the middle, but also roaming the outfield, and behind the plate. His versatility made him an integral part of the ValleyCats lineup during his time with the team. In 39 games played for the ValleyCats, Campagna hit .266 with 4 HR, 20 RBI, and 22 R.
"We're excited for Joe and wish him the best of luck as he joins the Colorado Rockies organization," said ValleyCats VP & GM Matt Callahan. "Joe's work ethic is second to none and he plays the game the right way. It's great to see him rewarded for his hard work."
Preparations for season Twenty-FUN of ValleyCats baseball and entertainment in New York's Capital Region are underway at Joseph L. Bruno Stadium. 2023 individual game tickets go on sale at 10 AM EST on Thursday, March 30th. You can secure your seats today and be a part of the excitement by booking a 2023 season ticket plan or group outing! For more information, log on to tcvalleycats.com or call 518-629-CATS.