ValleyCats Fall to Slammers in Walk-Off Fashion
'Cats Waste Dominant Outing from Joey Gonzalez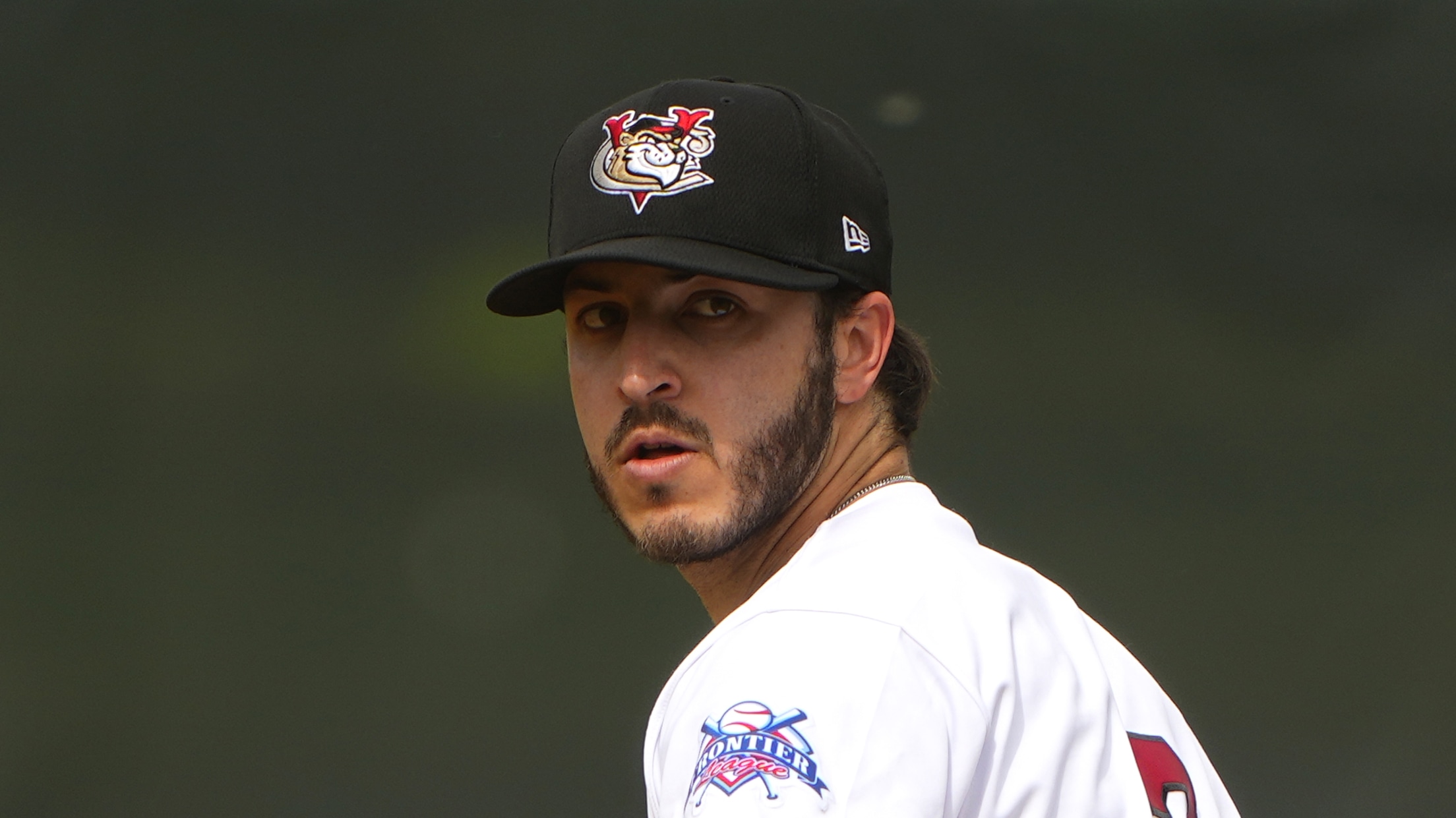 JOLIET, IL - Less than 12 hours after the completion of Tuesday's series opener and ValleyCats win, the Slammers and ValleyCats were back in action at Duly Health and Care Field. Game two of the three-game set commenced at 10:05 AM CDT (11:05 AM EST). Joey Gonzalez took the hill
JOLIET, IL - Less than 12 hours after the completion of Tuesday's series opener and ValleyCats win, the Slammers and ValleyCats were back in action at Duly Health and Care Field. Game two of the three-game set commenced at 10:05 AM CDT (11:05 AM EST).
Joey Gonzalez took the hill for the 'Cats. Gonzalez spun eight dominant innings for Tri-City, surrendering one run on two hits. The first hit for the Slammers would come off of the bat of Lane Baremore, ValleyCats right fielder Carson McCusker would cut down Baremore at second attempting to stretch the single to a double. Gonzalez would allow just 4 baserunners on 2 hits (1 being a game-tying home run in the eighth), 1 fielder's choice, and 1 hit by pitch. Gonzalez would not walk a batter in Wednesday's contest and would strike out 9 slammers.
The 'Cats would strike first, tallying one run in the 4th inning on a Brantley Bell solo shot. Wednesday marked six-straight games where Bell would leave the yard. The 'Cats would be held scoreless until the tenth when Denis Phipps would steal third and score on an error.
Entering the bottom of the tenth with a 1-run lead, the ValleyCats would keep Jose Cruz in the game with the international tiebreaker on second base. Cruz would induce a ground ball to lead off the inning, but the runner would reach on an error by SS Pavin Parks. The international tiebreaker would score, evening the score at 2. The next batter, 3B Paxton Wallace would send the first pitch soaring over the left field wall for a two-run home run, securing a Slammers win.
FINAL | JOLIET (31-31) 4, TRI-CITY (32-30) 2
W: Tyler Jay (1-0)
L: Jose Cruz (0-6)
The two teams finish their first-ever series tomorrow night before Tri-City heads to Evansville, Indiana for their first-ever matchup with the Evansville Otters. The 'Cats return home next week for a homestand featuring visits from the Ottawa Titans and the New Jersey Jackals. Get your tickets at the box office, by calling 518-629-CATS, or by logging on tcvalleycats.com.