September 2, 2021: 'Cats, Jackals Split DH
Nelson Molina Stays Hot, Kelly and Dubbe Spin Strong Outings in Split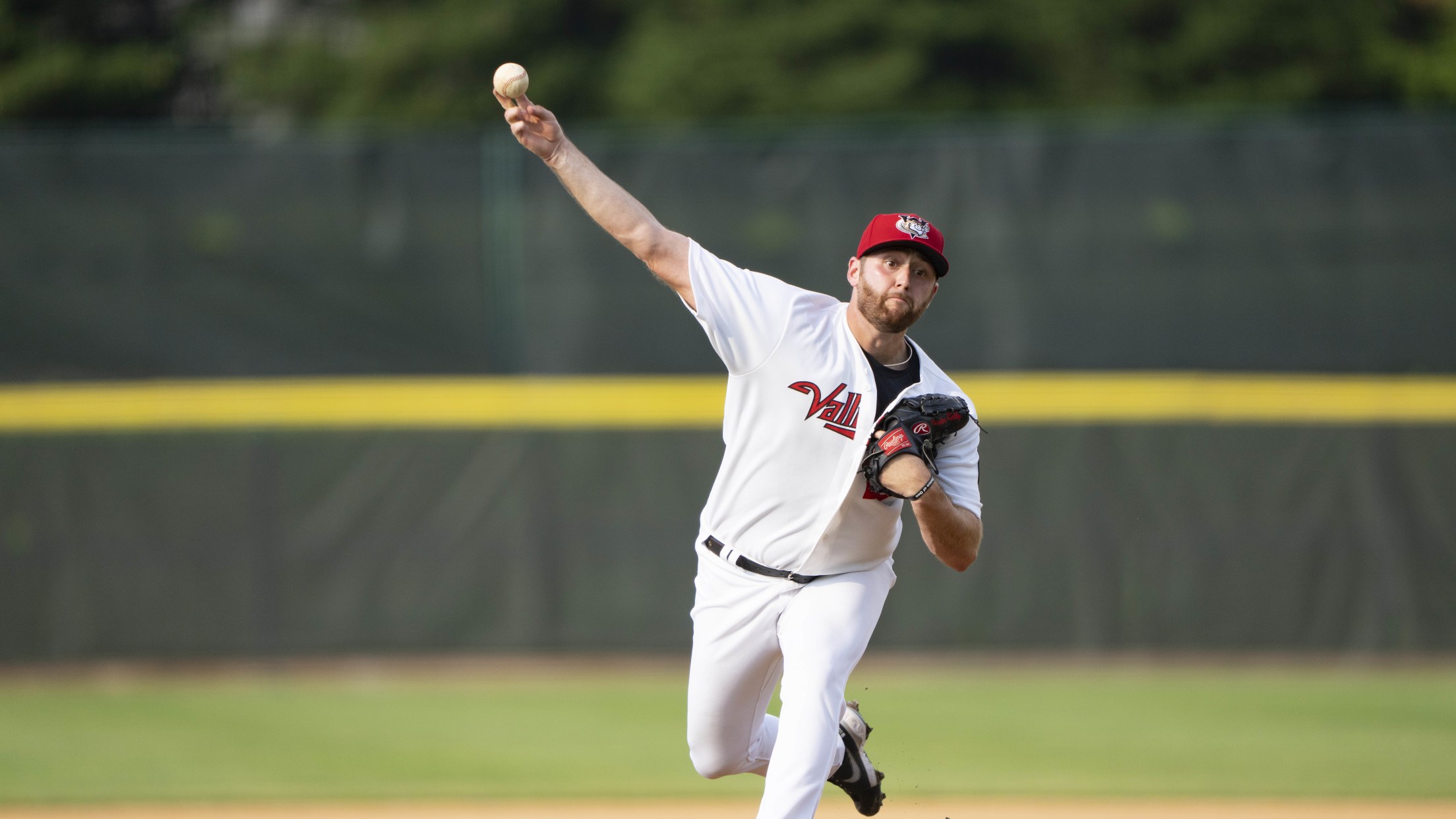 TROY, NY - Following a power outage caused by heavy storms in the area last night, the Tri-City ValleyCats (45-41) were back to business on Thursday against the New Jersey Jackals (35-50) in a twin bill, thanks to last night's postponement. It was Irish Night at the Joe, featuring a
TROY, NY - Following a power outage caused by heavy storms in the area last night, the Tri-City ValleyCats (45-41) were back to business on Thursday against the New Jersey Jackals (35-50) in a twin bill, thanks to last night's postponement. It was Irish Night at the Joe, featuring a 2021 team poster giveaway, presented by TD Bank.
GAME 1 | TRI-CITY 5 NEW JERSEY 2 | BOX SCORE
The ValleyCats received a dazzling complete game effort from Parker Kelly (7-6), who was rightfully named Johnstone Supply Company's Player of the Game. Kelly threw 7 innings, surrendering 2 runs on 4 hits, striking out 2.
Offensively, Nelson Molina stayed red hot, launching his second three-run home run in as many games to give the 'Cats a lead they would not squander.
GAME 2 | NEW JERSEY 2 TRI-CITY 1 | BOX SCORE
Despite Nelson Molina's third home run in as many games, the ValleyCats struggled to cross home plate in Thursday's finale. New Jersey southpaw Jared Milch (4-4) turned in a stunning complete game, allowing just 4 hits, and 1 run. Following Molina's solo shot in the first, Milch would not allow another run.
Logan Dubbe (3-5) bounced back from a six-run outing his last time out, allowing just 2 runs in 5 innings of work.
The ValleyCats are back for their final homestand of the regular season next week as the rival Sussex County Miners come to town for a midweek set. The playoff push continues with Bark in the Park #2 on Tuesday, Early Oktoberfest on Wednesday, and Fans for Life Night on Thursday. Click here for tickets and more information.