September 3, 2021: BRAD IS BACK - Zunica Leads 'Cats to Victory in Return
Zunica Launches HR, Drives in 3 To Stay Even With Quebec in Standings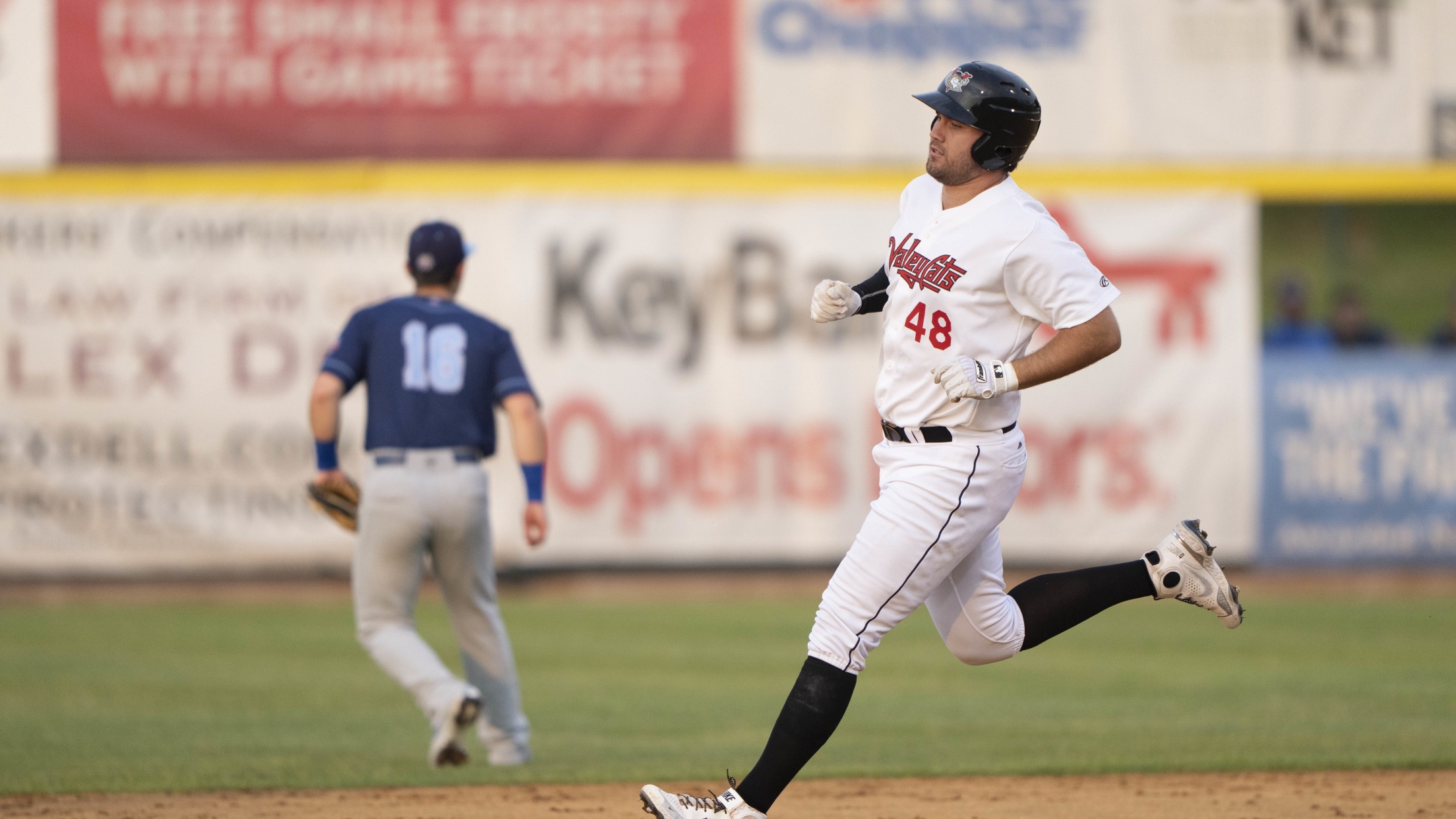 POMONA, NY - The Tri-City ValleyCats (46-41) play arrived in Pomona for their final divisional series of the season today, as they kicked off the first of a four game set against the Atlantic Division's New York Boulders (38-49) at PCU Park. After struggling to cross the plate in last
POMONA, NY - The Tri-City ValleyCats (46-41) play arrived in Pomona for their final divisional series of the season today, as they kicked off the first of a four game set against the Atlantic Division's New York Boulders (38-49) at PCU Park.
After struggling to cross the plate in last night's finale with New Jersey, the 'Cats came out swinging. Brad Zunica, back in the lineup for the first time since Sunday, launched his 11th home run of the year, a solo shot that soared past the short porch fence and gave the 'Cats a 1-0 lead. A Nelson Molina triple and Denis Phipps double would yield another run in the third frame.
Tri-City starter Josh Hiatt bounced back from a rough couple of starts, surrendering just 2 runs in 5.1 innings pitched on Friday. However, he would leave the game without a decision after surrendering the lead in the sixth.
After falling into a 4-2 hole, the 'Cats would once again look to Zunica, who drove in 2 with a double off of the centerfield wall, tying the game. The two teams would remain tied until the top of the tenth, when international tiebreaker runner Nelson Molina scored on a Juan Silverio single up the middle. Trey Cochran-Gill would slam the door in the tenth to secure the Tri-City win and his 21st save of the year.
FINAL/10 | TRI-CITY 5 NEW YORK 4
W: Patrick Murphy (2-2)
*L: Tanner Kiest (3-8) *
S: Trey Cochran-Gill (21)
The ValleyCats are back for their final homestand of the regular season next week as the rival Sussex County Miners come to town for a midweek set. The playoff push continues with Bark in the Park #2 on Tuesday, Early Oktoberfest on Wednesday, and Hawaiian Night on Thursday. Click here for tickets and more information.