September 6, 2021: 'Cats Fight Back, Lose Late Lead to Split Series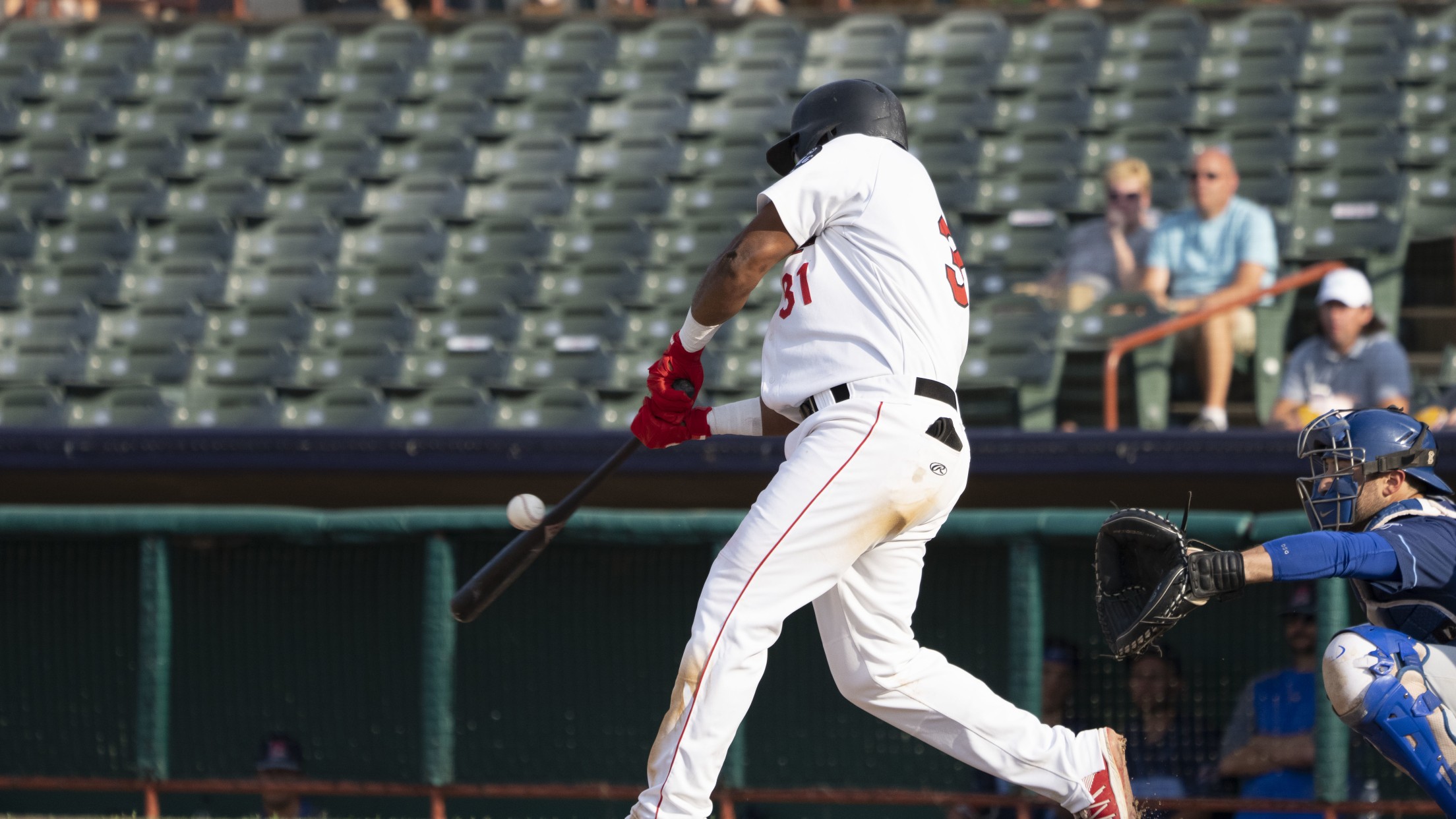 POMONA, NY - Following last night's win in game three, Tri-City ValleyCats (47-43) looked to secure a series win in their final Atlantic Division matchup of the 2021 regular season in Monday's matinee with the New York Boulders (40-50). The 'Cats sent southpaw Bryan Valdez to the hill. Valdez would
POMONA, NY - Following last night's win in game three, Tri-City ValleyCats (47-43) looked to secure a series win in their final Atlantic Division matchup of the 2021 regular season in Monday's matinee with the New York Boulders (40-50).
The 'Cats sent southpaw Bryan Valdez to the hill. Valdez would surrender 3 runs on 6 hits over two innings of work. In the top of the third, Tri-City skipper Pete Incaviglia signaled for right-hander Logan Dubbe to make the trot in from the bullpen. Dubbe, who has been a member of the Tri-City starting rotation since arriving in a trade with the Joliet Slammers last month, was brilliant in relief of Valdez, allowing 3 hits and 0 runs over the course of his 5 inning outing.
Following being shut out for the first 5 frames, the 'Cats battled back with two runs in the top of the 6th, courtesy of a Juan Silverio shot onto the right field concourse of PCU Park. Tri-City would eventually take the lead an inning later on a wild pitch that allowed Jake Barbee to score from third.
With the lead secured, the 'Cats looked to Francisco Jimenez to get them to the 9th. Jimenez (5-4) would work into a jam, and surrender a three-run home run, and the lead, to Kevontae Mitchell and the New York Boulders.
In the top of the ninth, Luis Roman led off with a single but was erased on a fielder's choice that allowed Connor Lien to reach. Jake Barbee worked a 1 out walk to put the tying runs on base. The next batter, Carlos Machado would ground into a 4-6-3 double play to end the game.
FINAL | NEW YORK 6 TRI-CITY 4
W: Dylan Smith (1-0)
L: Francisco Jimenez (5-4)
S: Tanner Kiest (6)
The ValleyCats are back for their final homestand of the regular season tomorrow as the rival Sussex County Miners come to town for a midweek set. The playoff push continues with Bark in the Park #2 on Tuesday presented by Pinnacle Roofing Inc, Early Oktoberfest on Wednesday, and Hawaiian Night on Thursday presented by Capital OTB. Click here for tickets and more information.