C's Announce Preliminary 2022 Schedule
Vancouver to host 66 games at The Nat next year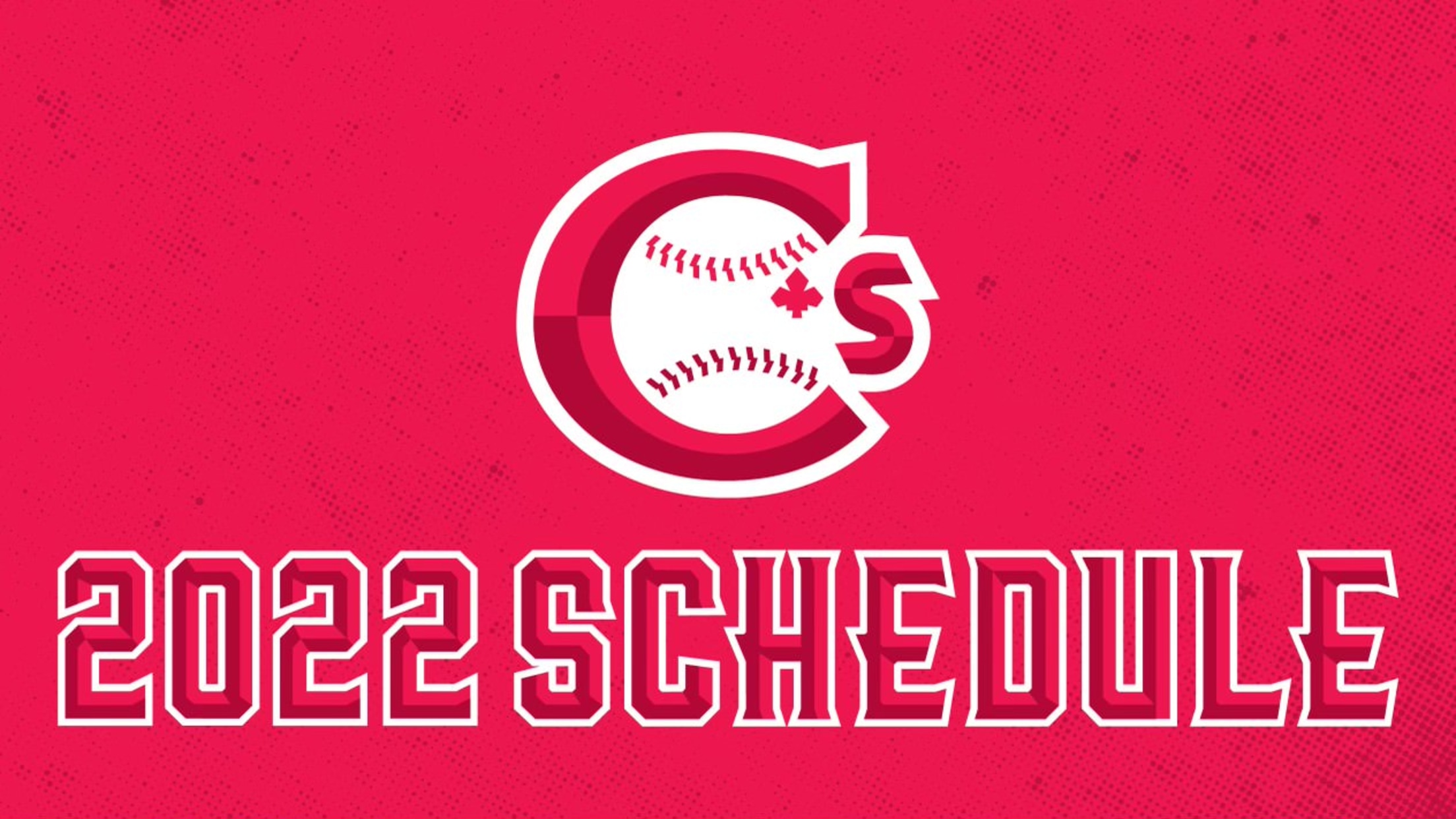 VANCOUVER, BC – The Vancouver Canadians have released the preliminary 2022 schedule. It features 66 home games at Nat Bailey Stadium as part of a 132-game season slate, headlined by Opening Day on April 19 and Canada Day on July 1. Major League Baseball has once again determined a format
VANCOUVER, BC – The Vancouver Canadians have released the preliminary 2022 schedule. It features 66 home games at Nat Bailey Stadium as part of a 132-game season slate, headlined by Opening Day on April 19 and Canada Day on July 1. Major League Baseball has once again determined a format that features a "six on, one off" schedule with Mondays serving as the league-wide off day and two teams going head-to-head for six consecutive games Tuesday through Sunday. Promotions and first pitch times will be released in the coming weeks.
CLICK HERE TO SEE THE 2022 SCHEDULE
Canadians Baseball returns to Nat Bailey Stadium on Tuesday, April 19 for Opening Day. When the C's take the field after returning from a two-week road trip to start the year, it will be the first time they have played in front of home fans since August 30, 2019, a span of 963 days. Vancouver welcomes the Eugene Emeralds (Giants) for that first series.
Each month from May through July has parts of three home series. Everett (Mariners), Tri City (Angels) and Spokane (Rockies) visit in May, Spokane (twice) and Eugene arrive in June while Spokane, Hillsboro (Diamondbacks) and Everett make a stop in Vancouver in July.
The C's start August with a six-game set against the Dust Devils before hitting the road for two consecutive weeks then coming home to take on the Hops August 23-28. They'll make a final visit to Spokane before returning to Ontario Street to wrap up the season against Eugene September 6-11.
All told, the Canadians will host Eugene three times and the other four teams in the league twice. When they are away, Vancouver will head to Hillsboro thrice, visit Avista Stadium in Spokane three times – though through a quirk in the schedule will only play 12 road games against the Indians due to a pair of three-game series to start year and after the MLB All-Star Break – and make two stops with the other three teams in the circuit.
HOME DATES BREAKDOWN
APRIL: 4/19-24
MAY: 5/3-8, 5/17-22, 5/31
JUNE: 6/1-5, 6/14-19, 6/28-30
JULY: 7/1-3, 7/12-17, 7/26-31
AUGUST: 8/2-7, 8/23-28
SEPTEMBER: 9/6-11
Season tickets, 12-game plans, Nat Packs and more will be made available to the public well in advance, with more details to follow in the months ahead. For information about group outings and sponsorship opportunities, please call 604-872-5232 or visit