Canadians On Wrong End Of Wednesday Walk-Off
Early 2-0 lead gets no insurance, Tri-City rallies late to win 3-2 in extra innings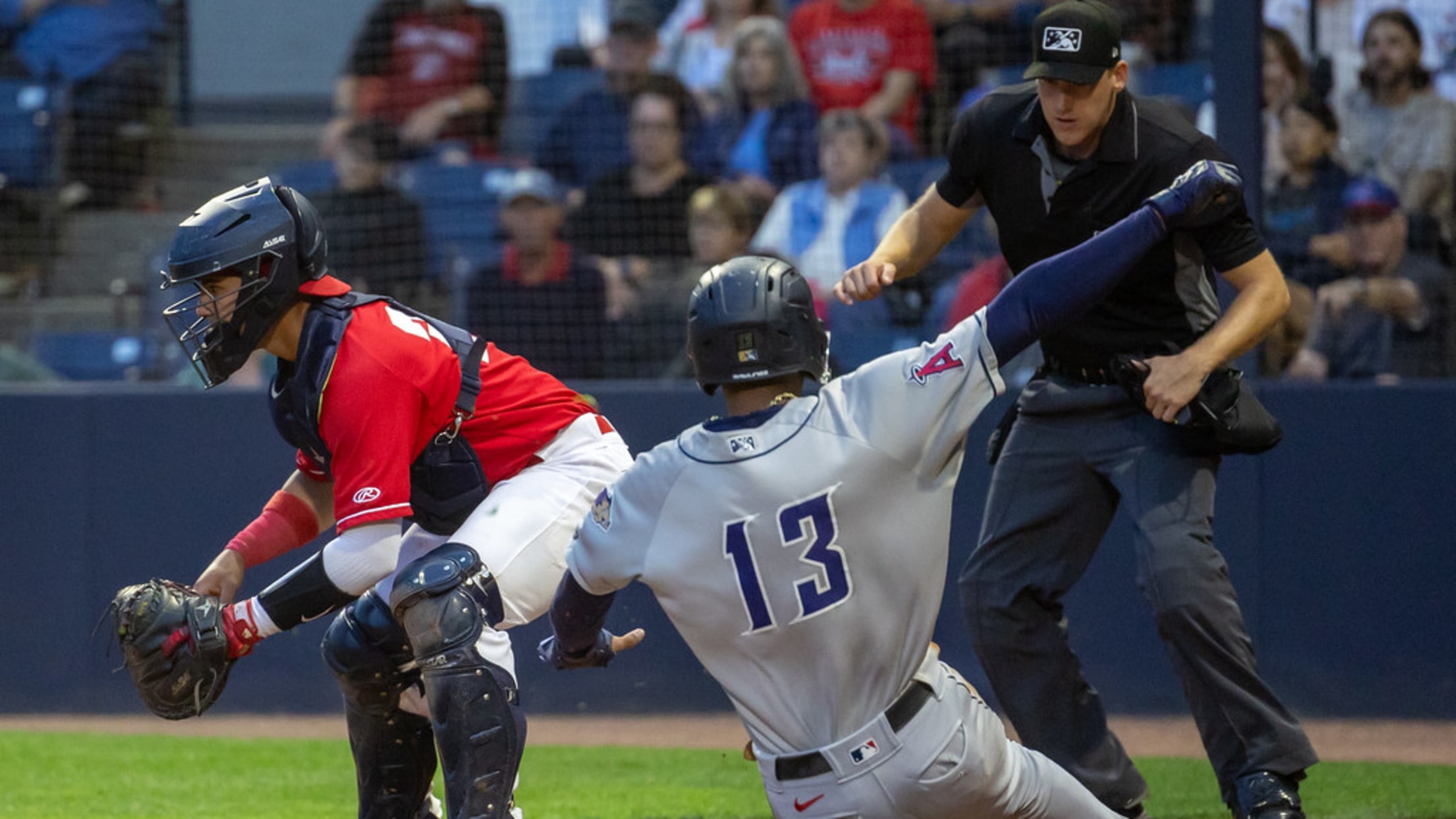 (Mark Steffens - Fotoguy)
PASCO, WA – The Canadians scored early but couldn't hold off the Tri-City Dust Devils [Angels] in a 3-2 loss that took ten innings Wednesday night at Gesa Stadium. Vancouver jumped in front with two unearned runs in the top of the first. Ryan McCarty singled on the first pitch
PASCO, WA – The Canadians scored early but couldn't hold off the Tri-City Dust Devils [Angels] in a 3-2 loss that took ten innings Wednesday night at Gesa Stadium.
Vancouver jumped in front with two unearned runs in the top of the first. Ryan McCarty singled on the first pitch of the game then Nick Goodwin battled Dust Devils starter Chase Chaney (L, 7-7) for 11 pitches before the 12th pitch turned into an error that had runners at second and third with nobody out. Gabby Martinez delivered a run-scoring sacrifice fly two batters later and Garrett Spain followed that up with an RBI double to make it 2-0 Canadians.
Devereaux Harrison returned to the mound in Pasco where he made his first pro start in May and picked up where he left off after five scoreless innings four months ago. The righty went 5.0 innings, allowed one run on four hits – one of which was a solo homer to start the fifth – struck out four and didn't walk a batter in his final regular season start of the year.
After Ian Churchill retired all four batters he was assigned between the sixth and the seventh to keep the C's ahead 2-1, Sam Ryan escaped a jam of his own making by stranding a single and two walks on base with an inning-ending strikeout on a 3-2 pitch.
Tri-City was undeterred after missing a seventh inning scoring opportunity, tying the game with a one-out solo shot from Gustavo Campero in the eighth which eventually sent the game to extra innings. Vancouver ran themselves out of a chance to score in the tenth when the placed runner was picked off between second and third, which set up the Dust Devils to walk-it off in the bottom of the tenth with a two-out infield single to score the placed runner from third and win 3-2.
With the loss, the series is even at one game apiece. Kevin Miranda takes the ball for Vancouver in game three of the series Thursday night. He'll be opposed by Nick Horvath when things get going at 6:30 p.m. Coverage is available on the Sportsnet Radio Network.
Catch the Canadians in the 2023 Northwest League Championship Series September 12-17 as they take on the Everett AquaSox [Mariners]. The C's will host Games 3-5 at Rogers Field at Nat Bailey Stadium September 15-17, with Games 4-5 to be held if necessary. Tickets for all three home playoff games are available now at CanadiansBaseball.com.