Devereaux Harrison Named NWL Pitcher of the Week
Righty's five scoreless on Sunday, May 21 make him third straight C's pitcher to earn the honor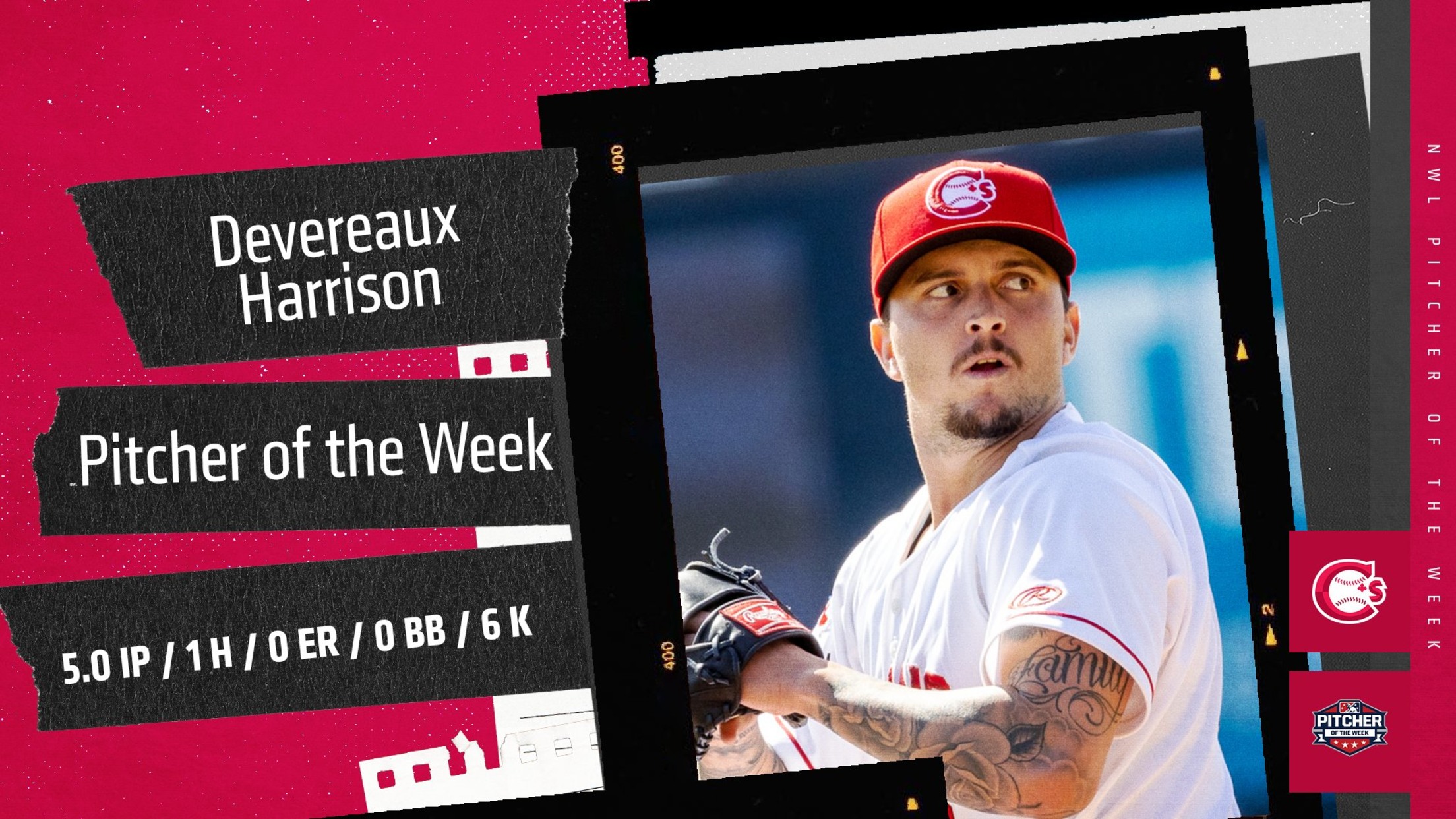 VANCOUVER, BC – Minor League Baseball has named Canadians starting pitcher Devereaux Harrison as the Northwest League Pitcher of the Week for May 15-21. He is the third consecutive C's player to earn the distinction this season after Chad Dallas and Trenton Wallace took home the honor the last two
VANCOUVER, BC – Minor League Baseball has named Canadians starting pitcher Devereaux Harrison as the Northwest League Pitcher of the Week for May 15-21. He is the third consecutive C's player to earn the distinction this season after Chad Dallas and Trenton Wallace took home the honor the last two weeks.
Harrison, 22, made his first career start on Sunday, May 21 at Tri-City and turned in one of the finest outings by a Vancouver pitcher this year. The right-hander retired the first nine batters he faced before giving up an infield single in the fourth but still managed to face the minimum over five scoreless innings that featured no walks and six strikeouts.
The former Long Beach State Dirtbag had worked exclusively out of the bullpen before Sunday's game and logged 7.1 consecutive scoreless innings over his last six outings in relief. Harrison has now posted zeroes for his last 12.1 stanzas, the second-longest stretch by a C's pitcher this season.
Drafted in the ninth round (278th overall) of the 2022 draft, the Vacaville, CA native is amid his second season with Vancouver after making his High-A debut with the C's in August 2022.
Harrison and the Canadians are on the road this week at Spokane (Rockies) for eight games in six days. They return to Rogers Field at Nat Bailey Stadium on Tuesday, May 30.