Struggles Continue In 7-1 Loss
C's fall behind early, fail to get anything going in seventh defeat over last eight games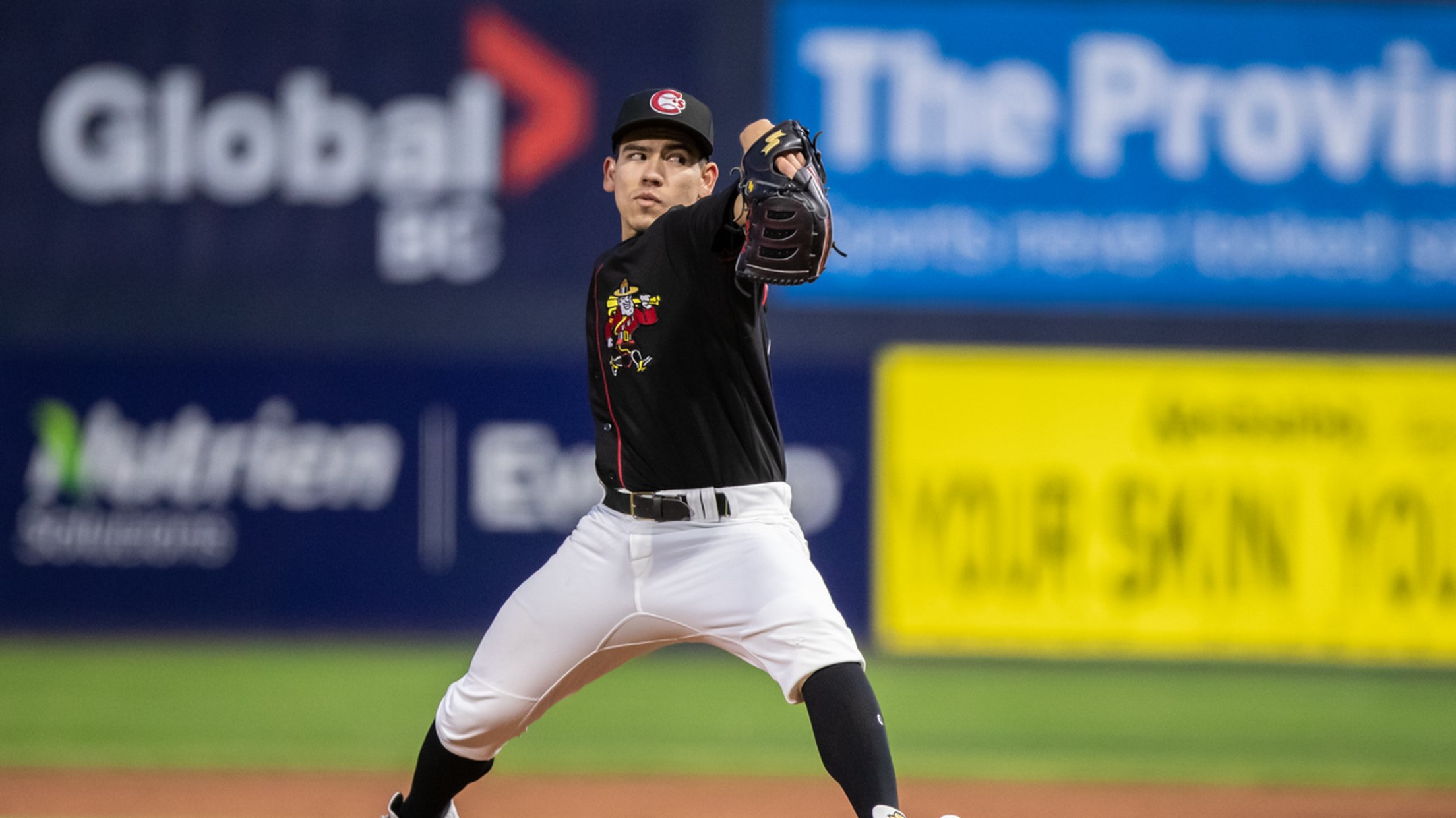 PASCO, WA – The Canadians gave up three runs in the bottom of the first and trailed until the final out in Saturday's game opposite the Tri-City Dust Devils (Angels), a 7-1 loss at Gesa Stadium. Tri-City got to #11 Blue Jays prospect Dahian Santos for three consecutive one-out hits
PASCO, WA – The Canadians gave up three runs in the bottom of the first and trailed until the final out in Saturday's game opposite the Tri-City Dust Devils (Angels), a 7-1 loss at Gesa Stadium.
Tri-City got to #11 Blue Jays prospect Dahian Santos for three consecutive one-out hits in the first, capped by a two-run homer from #7 Angels prospect Werner Blakely that made it 3-0.
The C's scored their only run of the game in the fifth. Jommer Hernandez and Garrett Spain singled to start the stanza, which put runners at the corners for Devonte Brown's sacrifice fly that cut the deficit to two. It was his team-best 20th RBI of the year.
Two unearned runs would score in the bottom of the fifth to effectively put the game away, but the Dust Devils added two more in the seventh to win 7-1.
Vancouver's bats mustered seven singles and only managed to put three runners into scoring position; they went 0-for-4 in those spots. Riley Tirotta reached three times with a single, a walk and a hit by pitch to pace the offense.
On the mound, Eric Pardinho was the only C's pitcher to not allow a run. He put up a zero in his lone inning of work.
With the loss, the Canadians are 1-7 in their last eight games and have dropped from first to fourth place in the Northwest League. They'll try and salvage the series in the finale on Sunday afternoon when Devereaux Harrison makes his first career start against Tri-City's Bryce Osmond. First pitch is set for 6:30 p.m. with coverage available on CanadiansBaseball.com and the Sportsnet Radio Network.
The Canadians return to Rogers Field at Nat Bailey Stadium May 30-June 4 for a six-game series with the Eugene Emeralds (Giants).