Sod Poodles Blow Out Candles On Wichita's Opening Day Celebration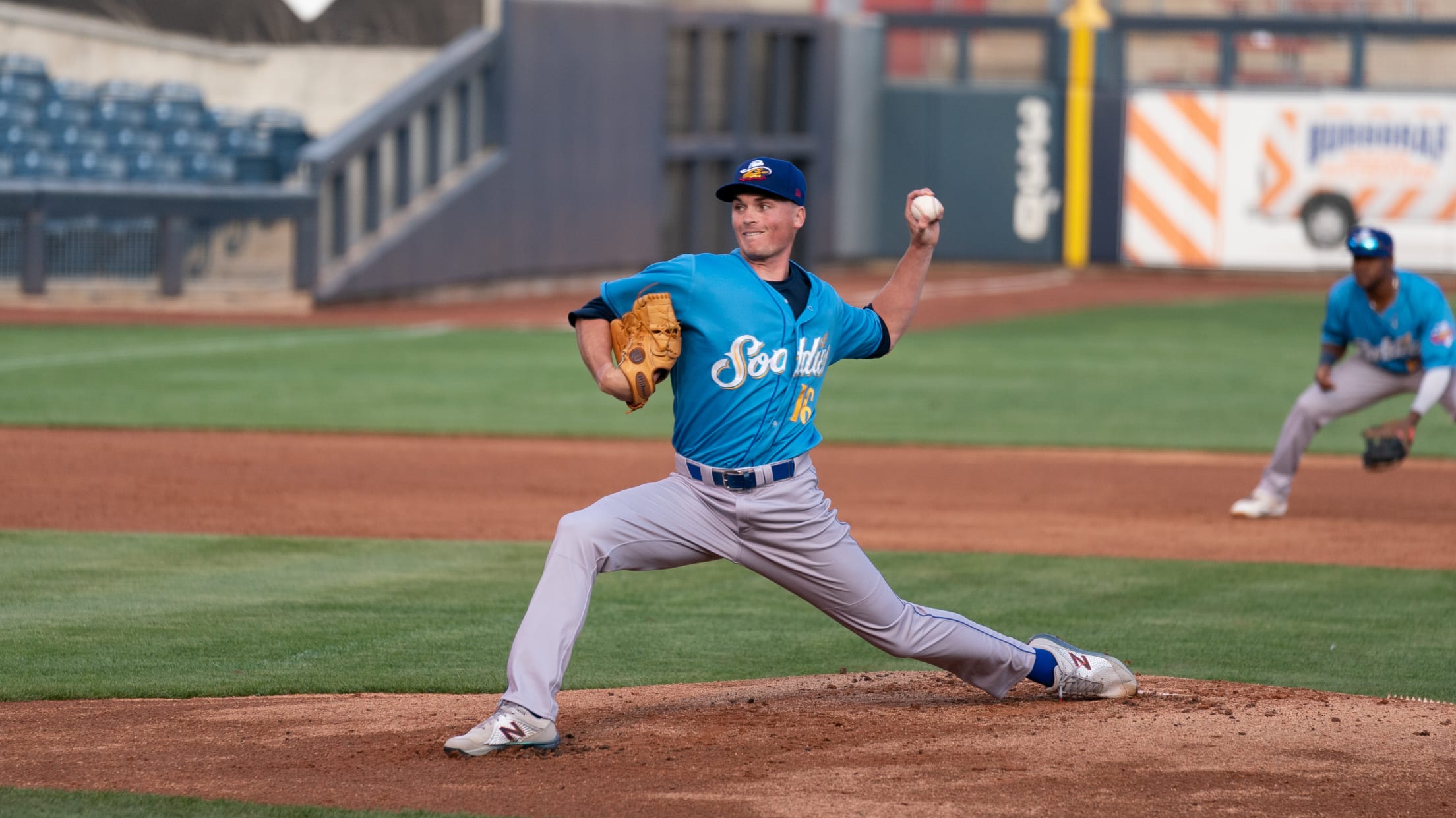 WICHITA, Kansas – Ryder Jones pushed across the first two runs of the game - and in Riverfront Stadium history - with his two-RBI single in the top of the fourth inning as the Sod Poodles struck first and scored late to take game one of the six game series
Nitro Circus Coming To HODGETOWN on October 8
World-Famous Daredevils Return to Amarillo Friday, October 8 at HODGETOWN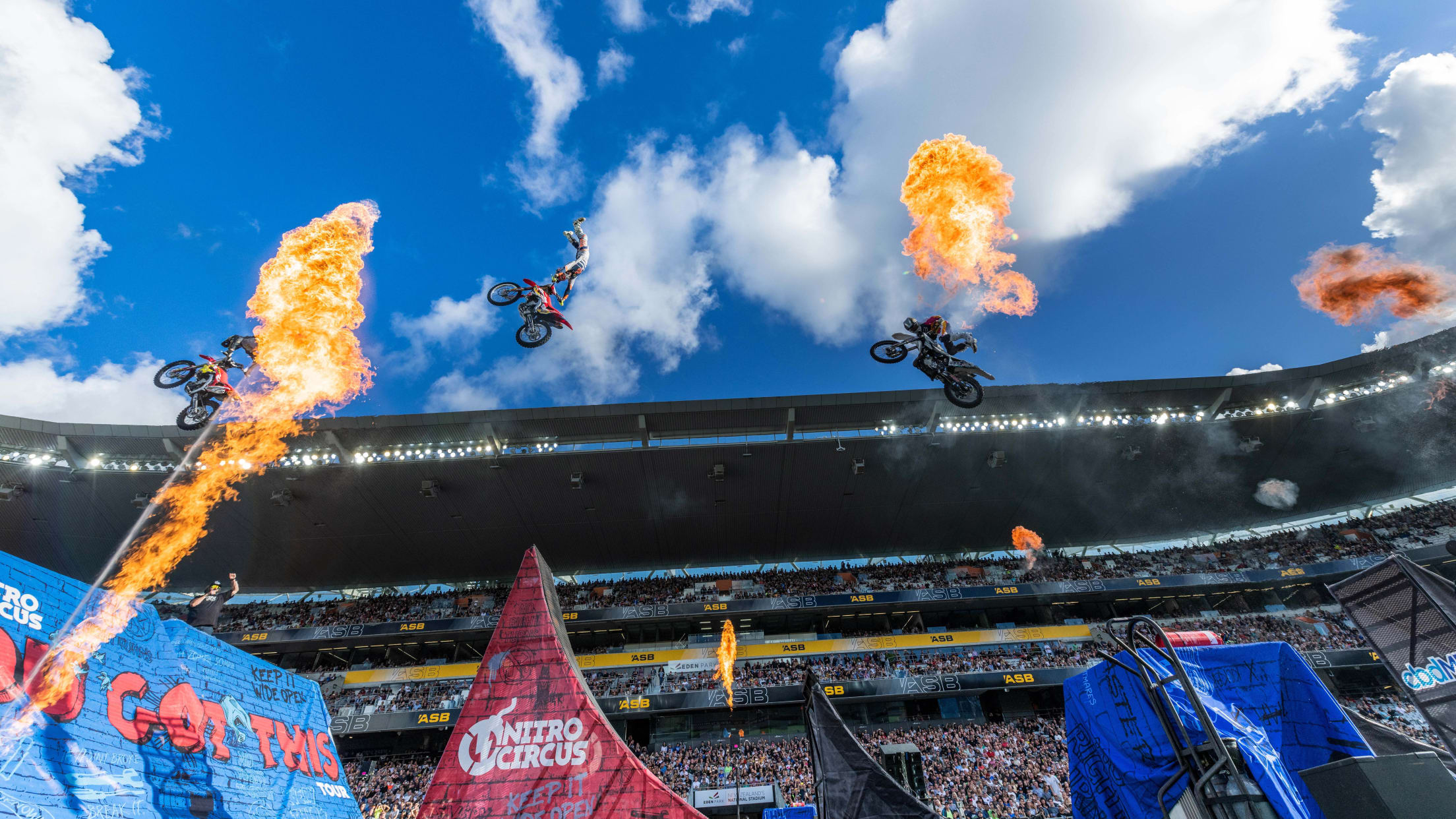 With thrill-loving fans clamoring to experience the exhilaration that only live-action sports can deliver, Nitro Circus is gearing up to make its highly-anticipated return. Nitro Circus will bring the high-flying You Got This tour to Amarillo for a Friday, October 8th show at HODGETOWN. This is part of an extensive
Sod Poodles Baseball Returns To HODGETOWN On May 18 For the 2021 Opening Homestand
Sod Poodles 2021 Opening Homestand Beginning Tuesday Features Family Friendly Entertainment including Fireworks, Giveaways, and More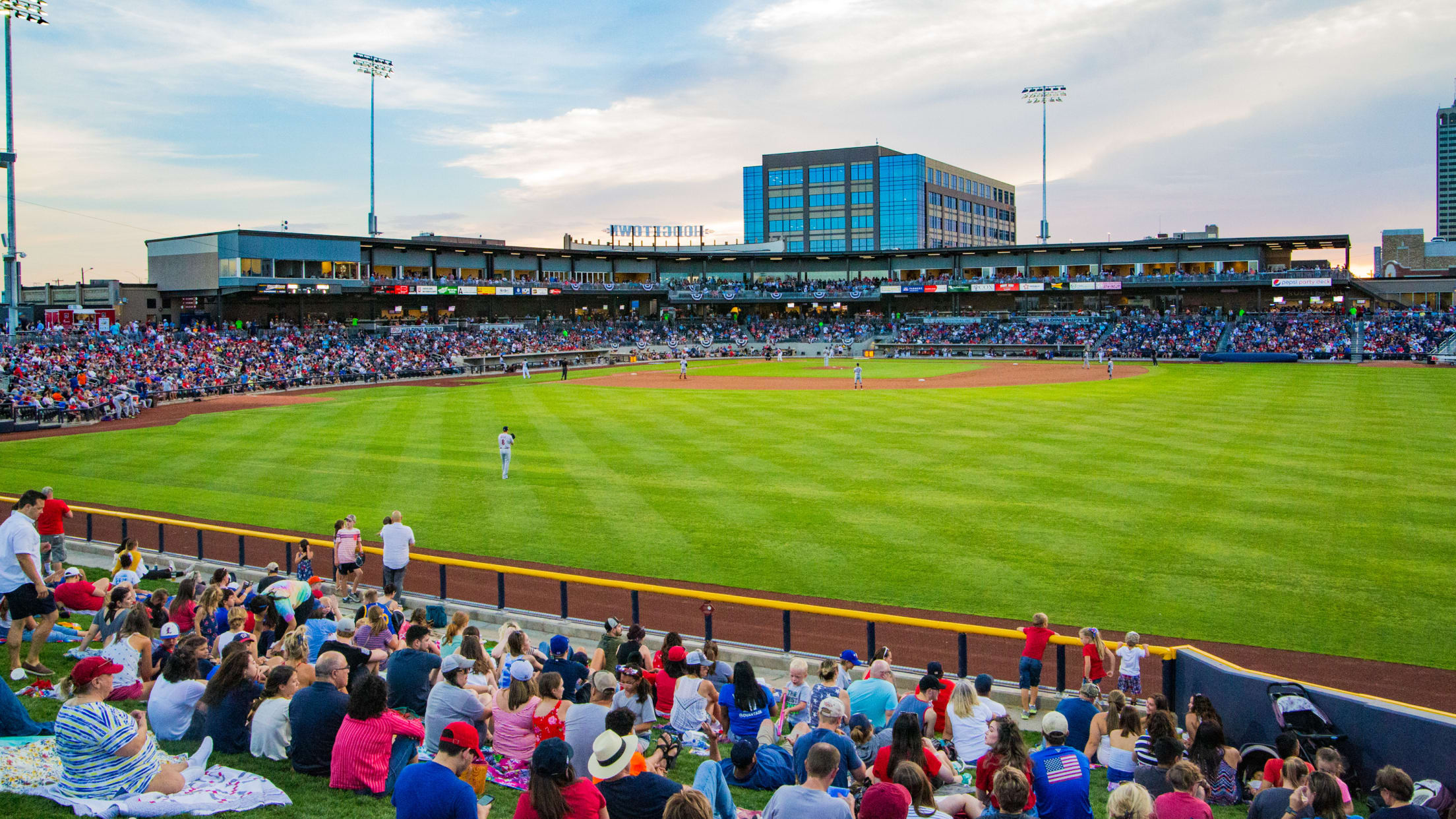 On Tuesday, May 18, HODGETOWN will welcome back baseball fans from all around the Texas panhandle after a 615-day hiatus following the cancellation of the 2020 Minor League Baseball season. The Amarillo Sod Poodles will take the field for their first homestand of the season against the Midland RockHounds –
Duzenack's Go-Ahead Blast Caps Amarillo's Late Surge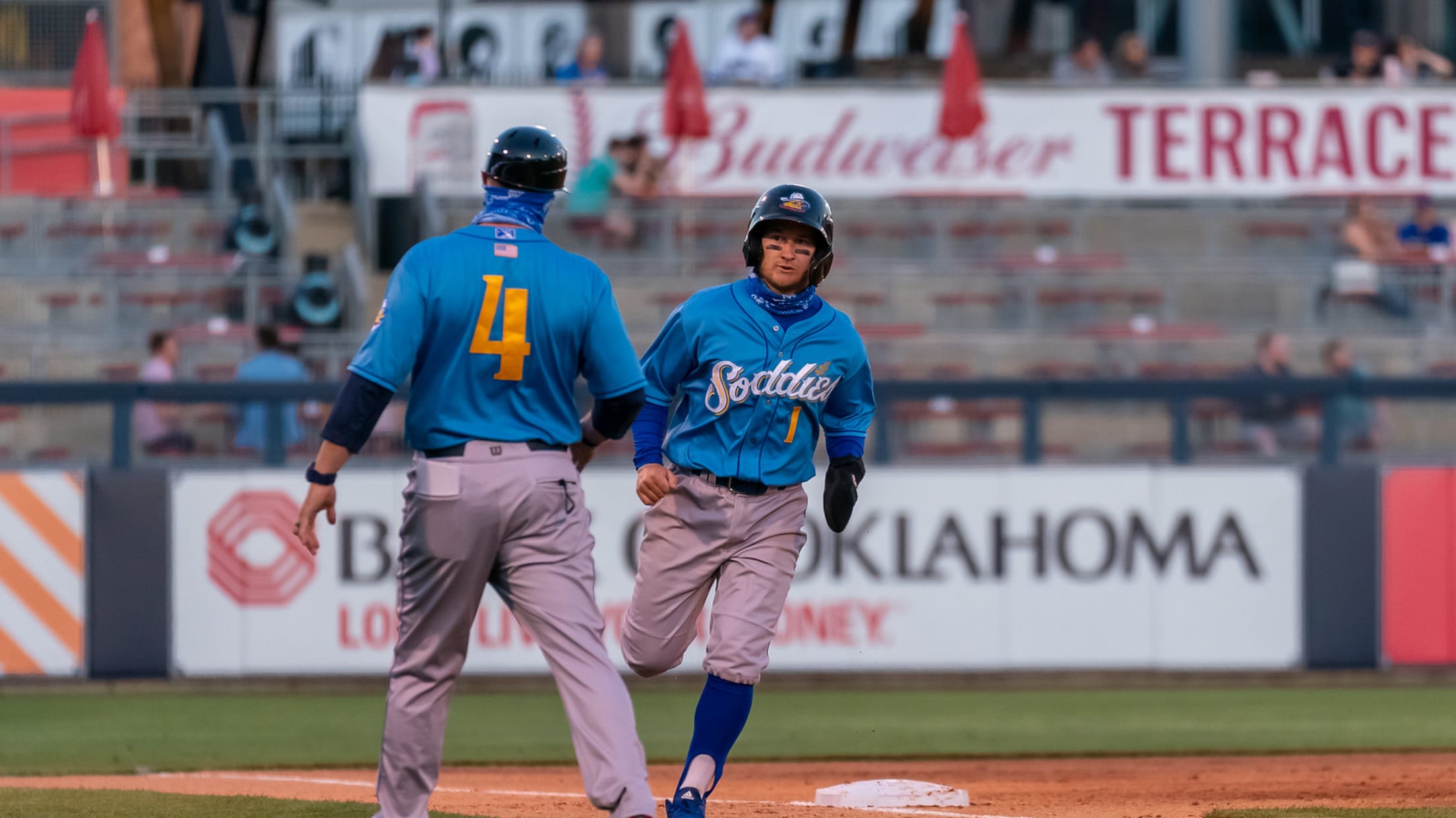 TULSA, Okla. – The Sod Poodles trailed 4-1 heading into the top of the eighth inning on Sunday afternoon at ONEOK Field, but then rallied with a four-run frame to grab a 5-4 win against the Tulsa Drillers. Amarillo won the series, taking four of six games against Tulsa to
Soddies Erase Early Deficit, Edge Past Drillers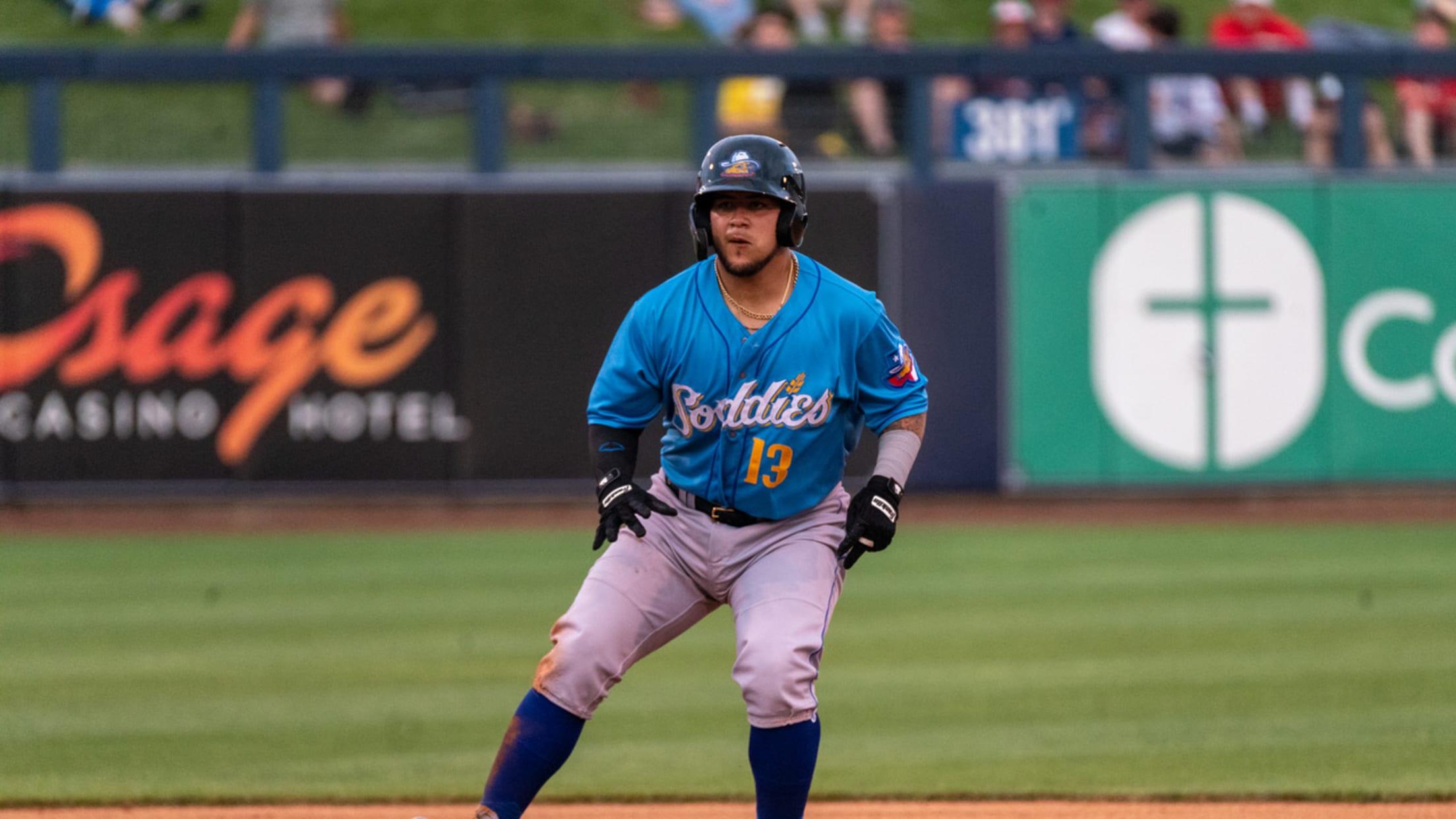 TULSA, Okla. – Despite falling behind early, the Sod Poodles battled to a 5-3 win on Saturday night at ONEOK Field with solid pitching and timely hitting. Amarillo starter Jeff Bain gave up back-to-back doubles to begin the bottom of the first inning, as Tulsa quickly jumped out to a
Drillers Hold Early Lead to Even Series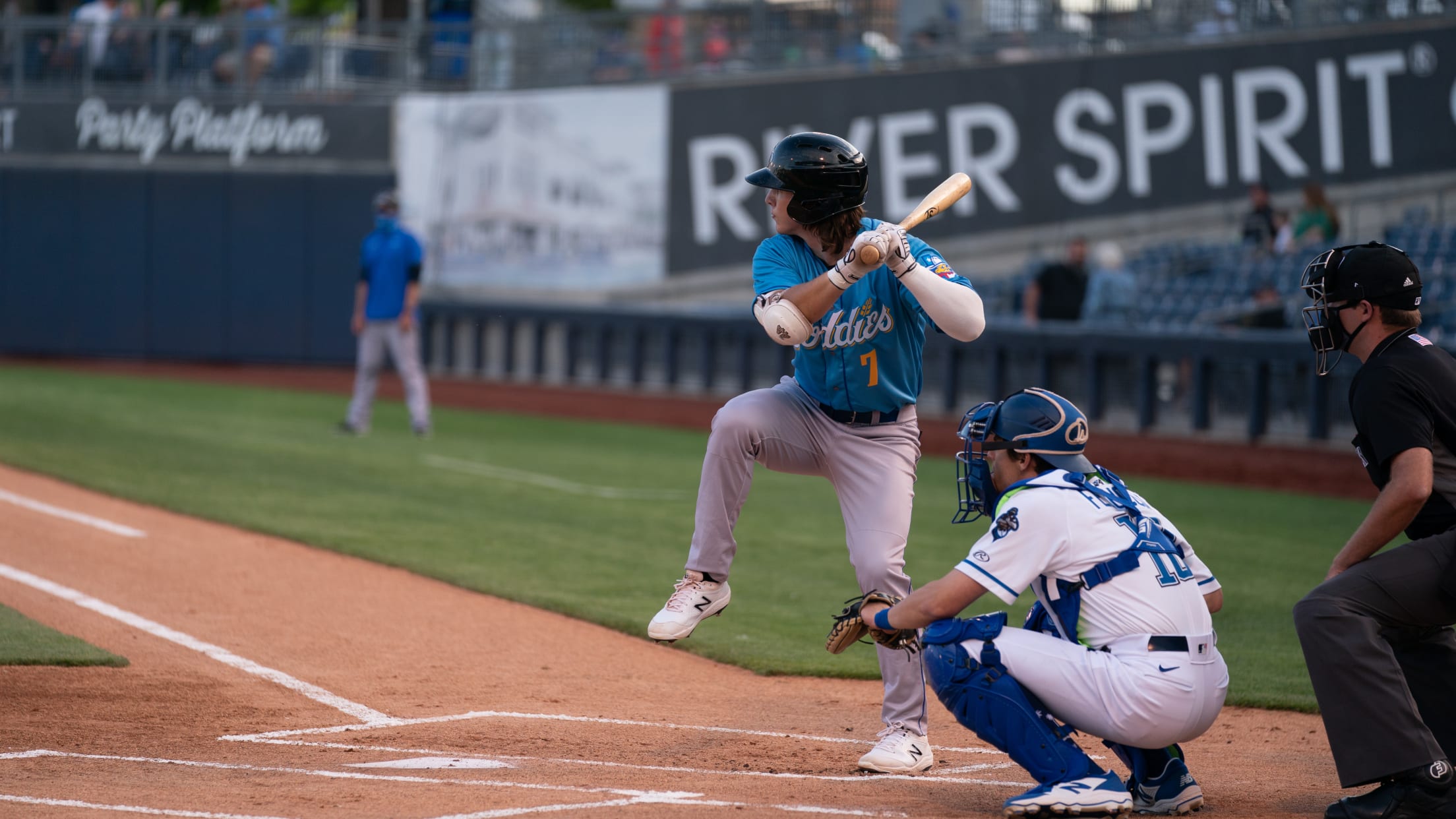 TULSA, Okla. – The Sod Poodles fell to the Tulsa Drillers Friday night at ONEOK Field, 12-3. The Drillers scored six runs in the opening frame and held on to even the season's opening six-game series at two games a piece. Tulsa plated the game's first runs on a two-run
Sod Poodles Jump In Front Early, Take Game Three Over Tulsa In Extras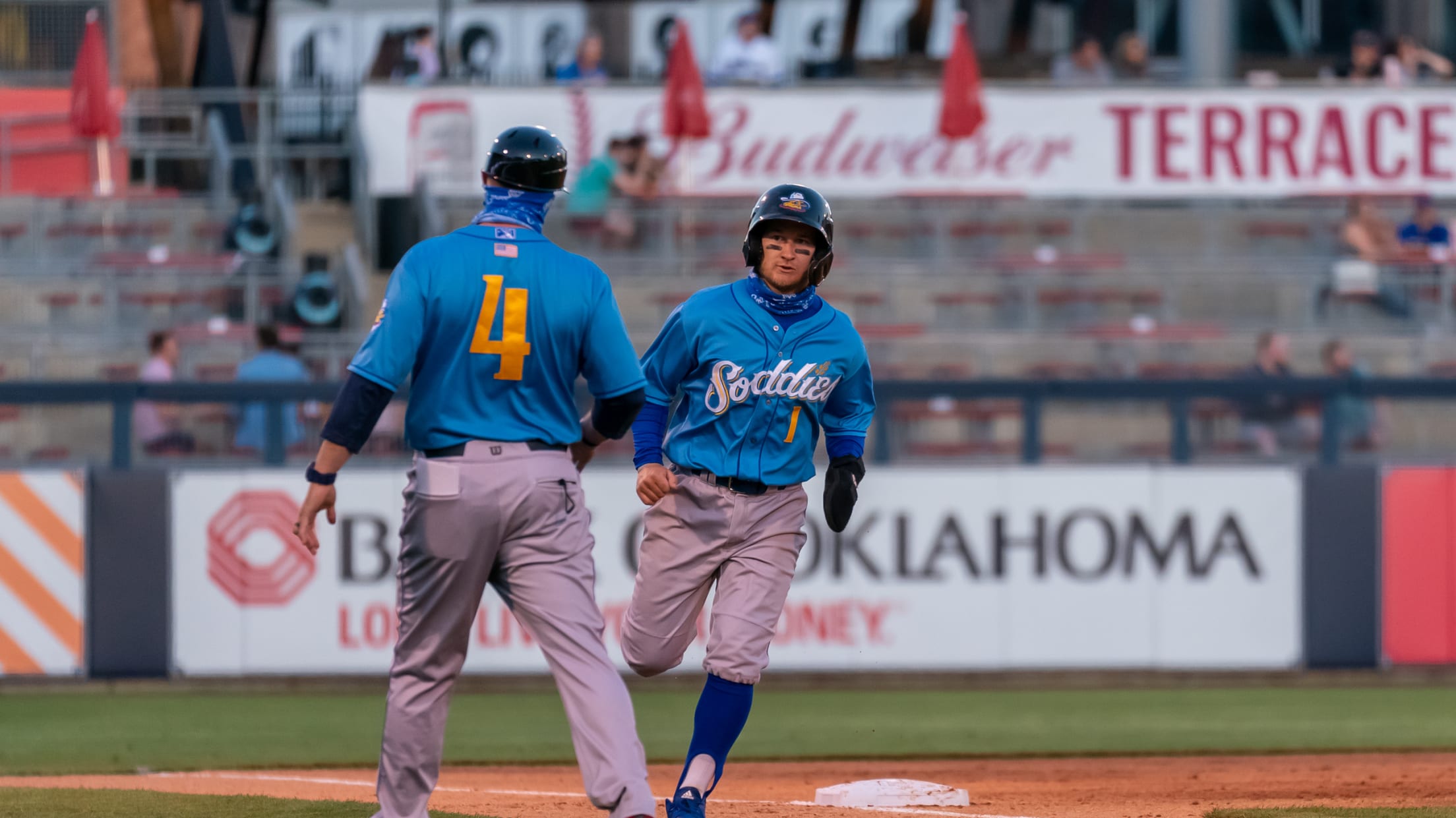 Thursday, May 6, 2021 @ Tulsa Drillers [LAD] Amarillo Sod Poodles (2-1) | Tulsa Drillers (1-2) The Sod Poodles offense was held in check through the first couple of innings until D-backs' No. 4 ranked prospect, Alek Thomas, propelled Amarillo in front early in the third inning. After being held
Jones, Fletcher Homer In Sod Poodles 8-2 Loss To Drillers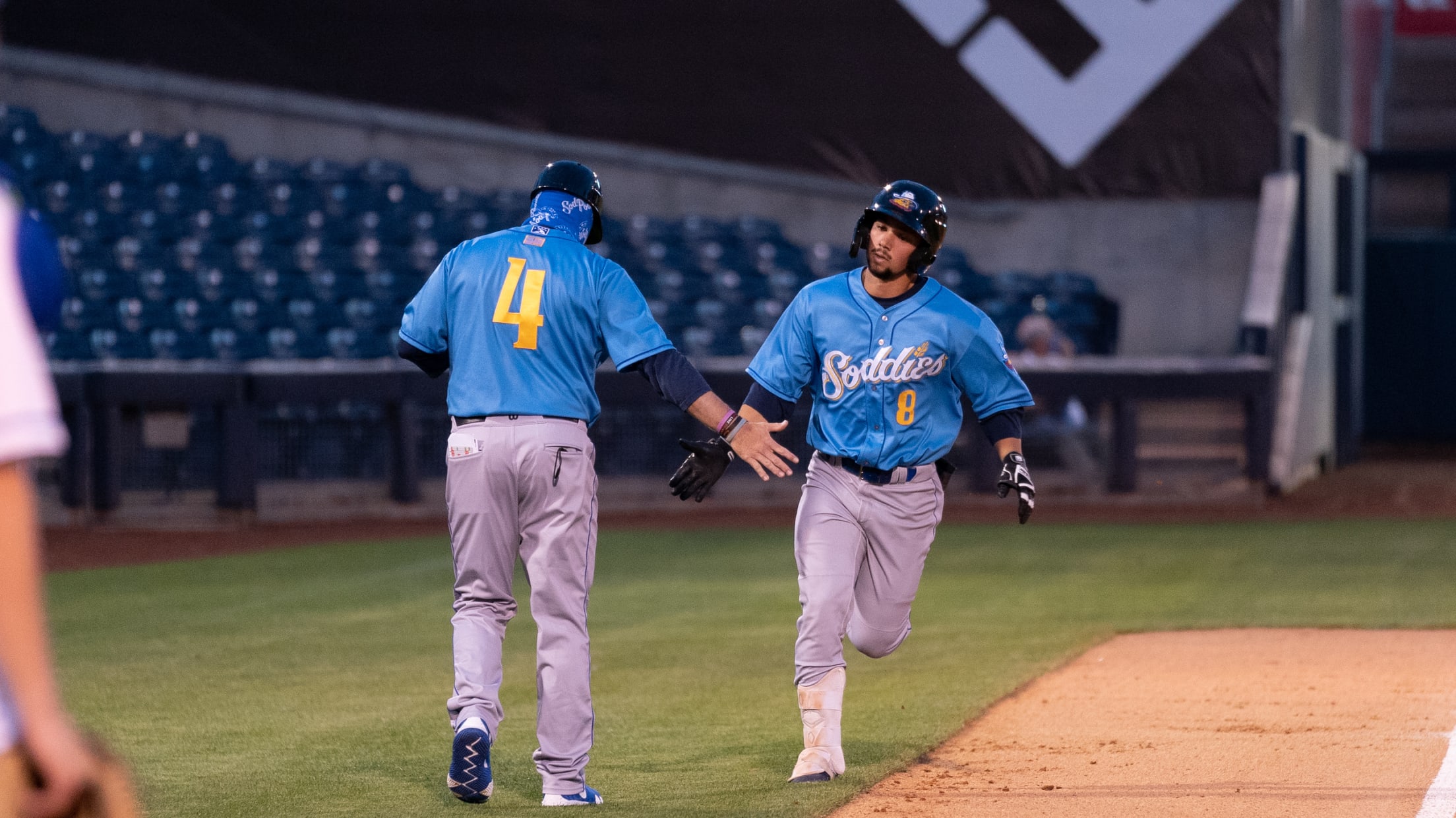 Wednesday, May 5, 2021 @ Tulsa Drillers [LAD] Amarillo Sod Poodles (1-1) | Tulsa Drillers (1-1) TULSA, Okla. – The Sod Poodles fell to the Tulsa Drillers Wednesday night by a final score of 8-2 at ONEOK Field after a long-ball affair. Ryder Jones and Dominic Fletcher highlighted Amarillo's offense
Sod Poodles Take Season Opener Over Drillers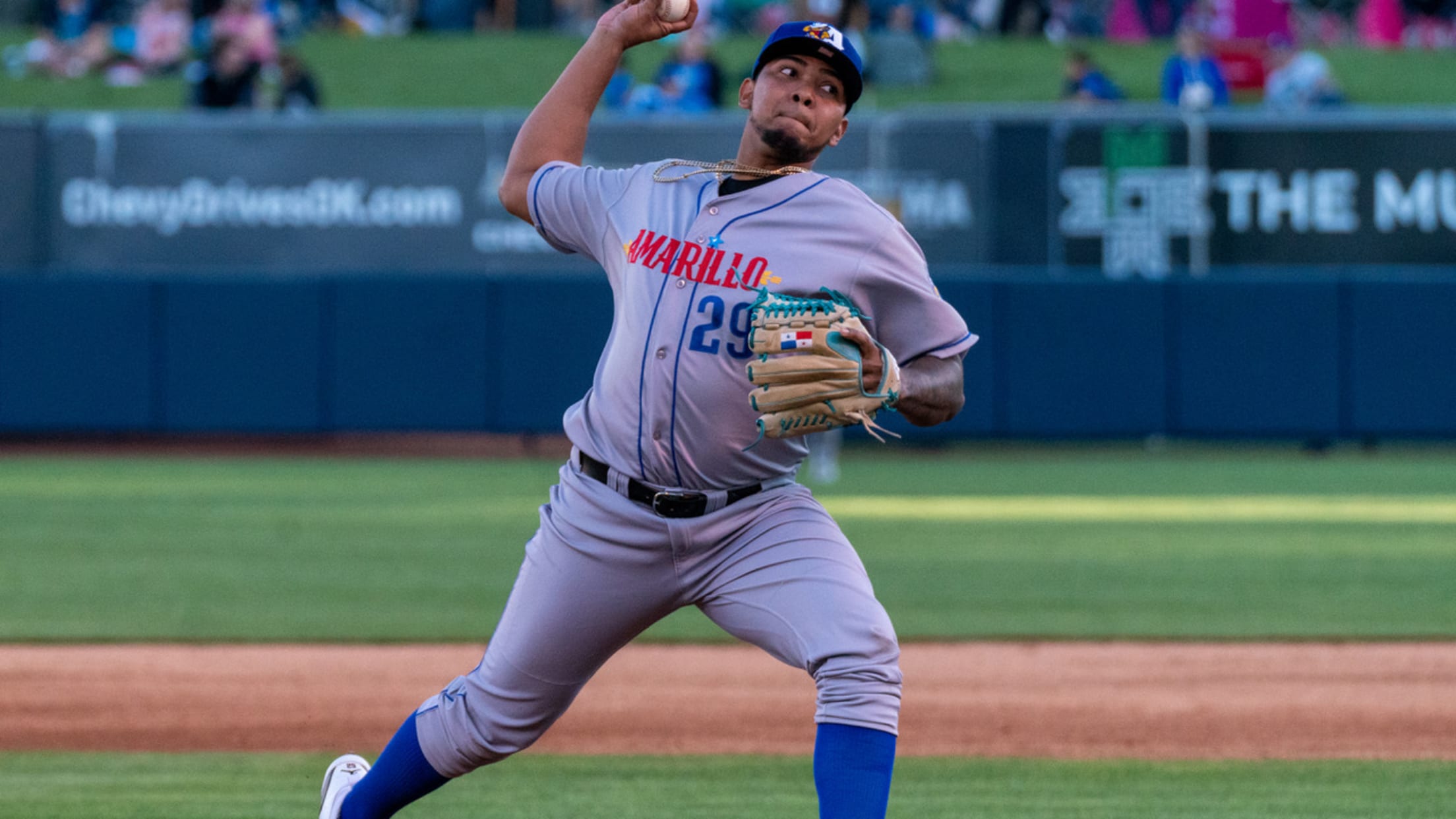 Tuesday, May 4, 2021 @ Tulsa Drillers [LAD] Amarillo Sod Poodles (1-0) | Tulsa Drillers (0-1) AMARILLO, Texas – The Sod Poodles triumphed over the Tulsa Drillers in the 2021 season opener, taking the first game 4-3 at ONEOK Field. Amarillo collected 11 hits in the one-run affair, highlighted by
Arizona Diamondbacks Announce 2021 Sod Poodles Initial Roster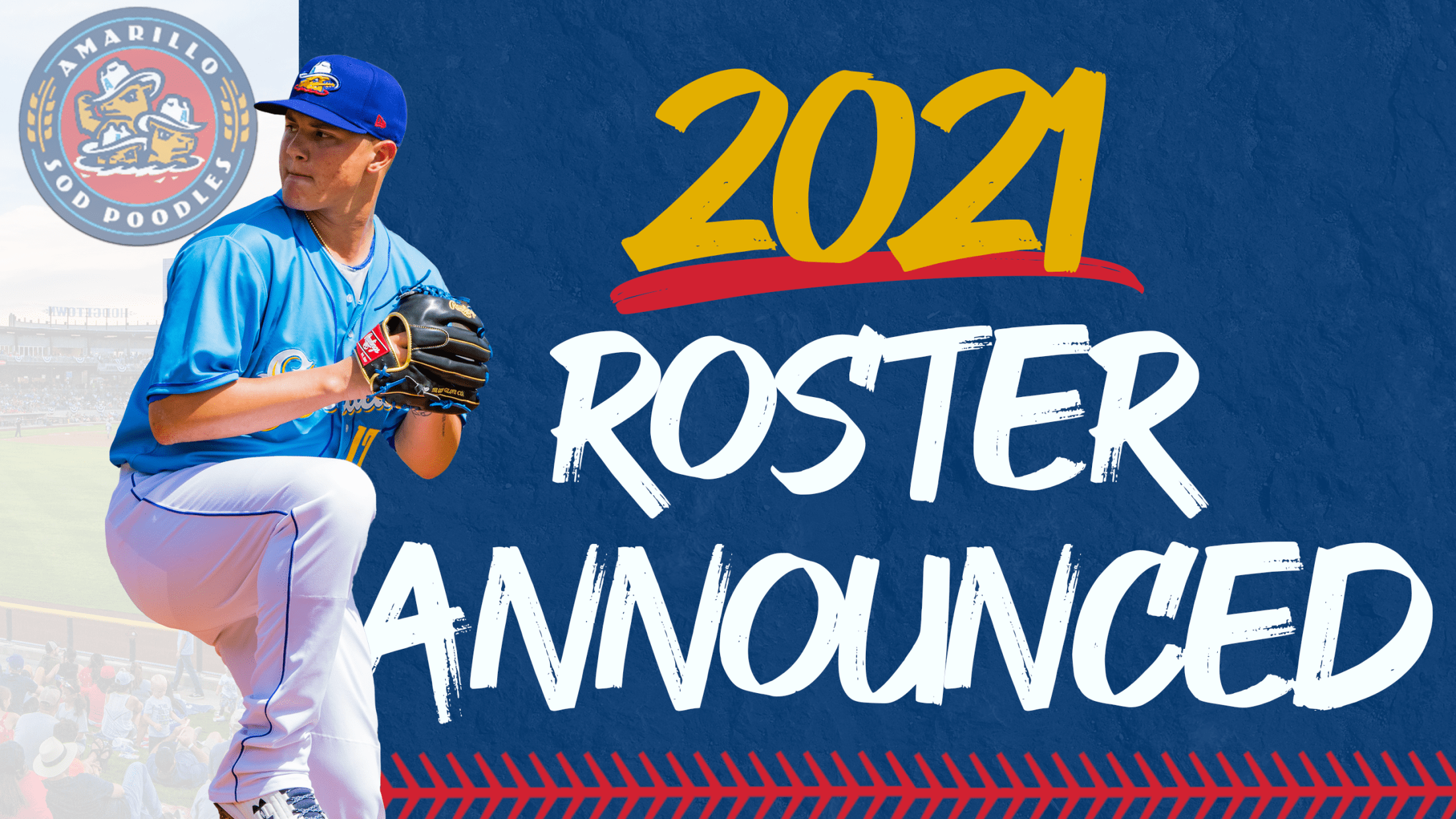 The Arizona Diamondbacks, MLB parent club of the Amarillo Sod Poodles, unveiled their initial Double-A roster for the 2021 season today. The Sod Poodles will open the season with six of Arizona's top 30 overall rated prospects, including No. 3-rated SS Geraldo Perdomo, No. 4-rated outfielder Alek Thomas, and No.
Sod Poodles, City Federal Credit Union Provided Area Baseball League Uniforms For 2021 Season
Texas Panhandle Youth Baseball Foundation Given Team Uniforms and Hats for 2021 League Season
The Sod Poodles in conjunction with City Federal Credit Union proudly sponsored the Texas Panhandle Youth Baseball Foundation again this 2021 Spring season by providing team uniforms and hats. As part of this collaborative effort, each child received a free uniform and hat of different colors bearing the "Sod Poodles"
Sod Poodles Open 2021 "Launch-A-Ball" ProgramFor Local Non-Profit Groups
Team Offers 2021Program To Help Raise Funds and Awareness For Local Non-Profit Organizations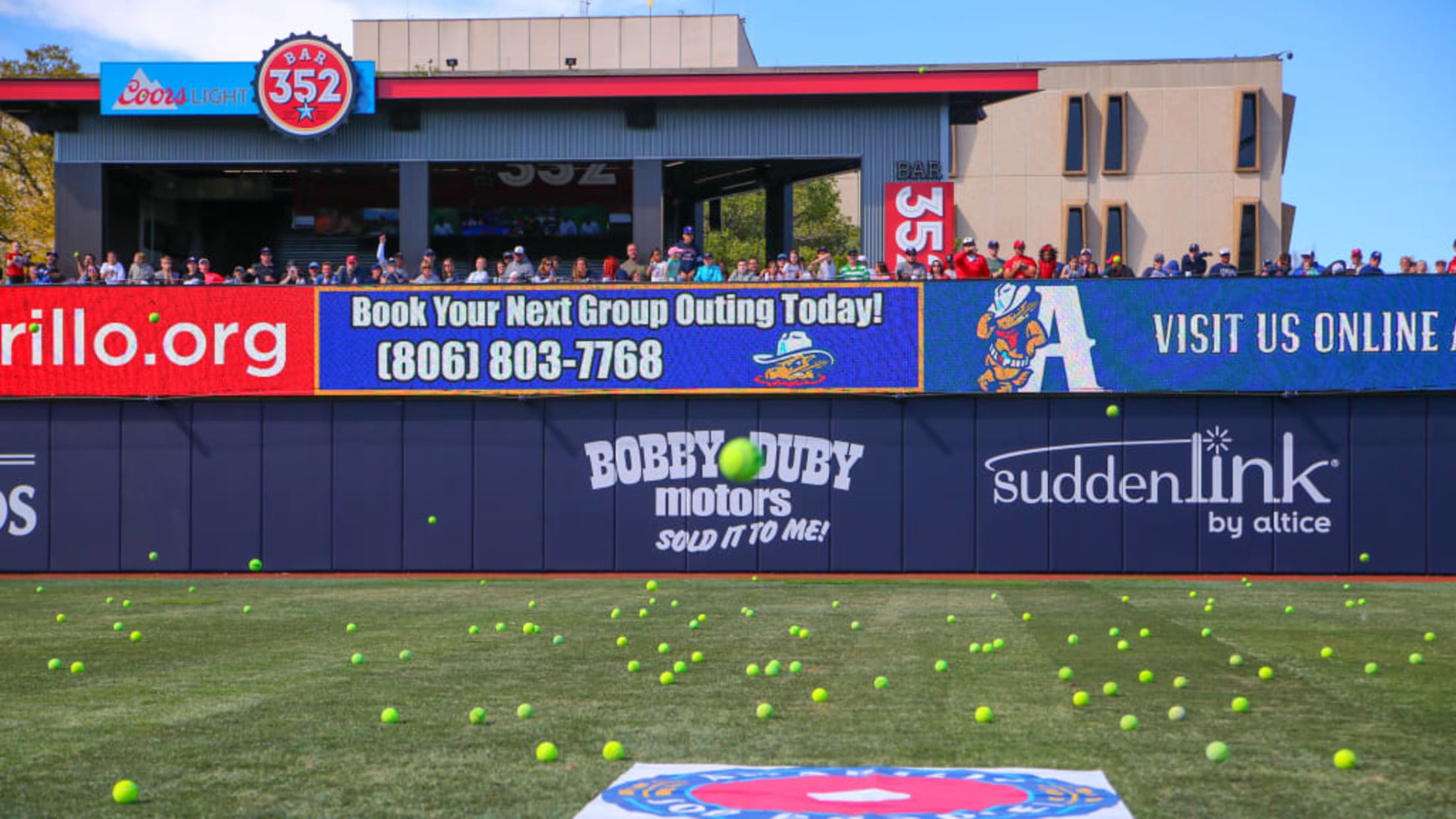 The Amarillo Sod Poodles released today the details of its 2021 "Launch-A-Ball" program presented by KTBlack Services to benefit local non-profit organizations by providing 50% of the nightly jackpot to the organization with the other half going to the winner. "KTBlack is proud to sponsor Launch-A-Ball again this year at
Sod Poodles Announce 2021 Carpet Tech "Small Business Spotlight" Program
Free Marketing Opportunities Available For Area Small Businesses At HODGETOWN During 2021 Season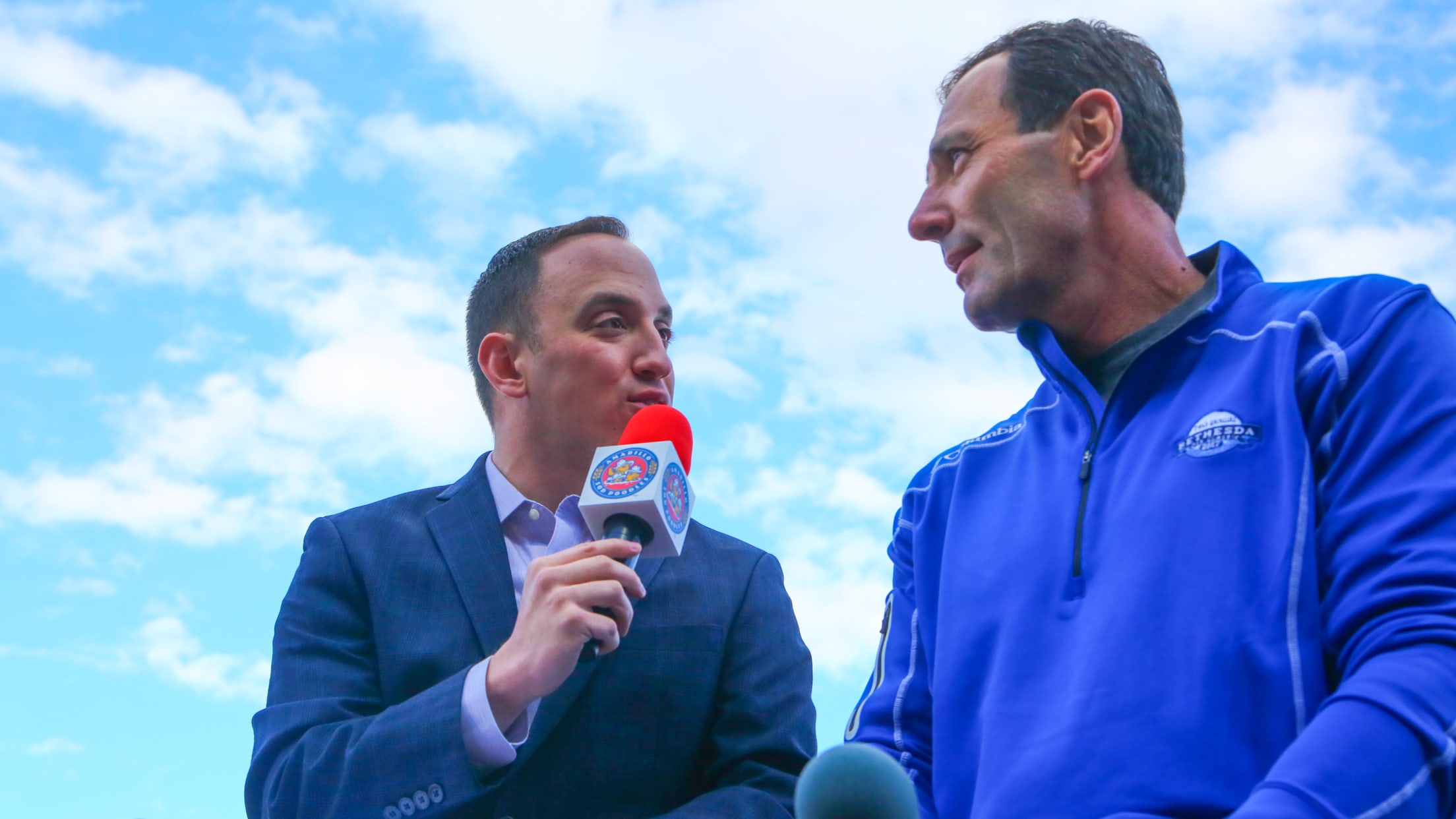 The Amarillo Sod Poodles are proud to announce that they have partnered with Carpet Tech to showcase local Amarillo and Texas Panhandle small businesses throughout the 2021 season at HODGETOWN. The Carpet Tech "Small Business Spotlight" program will provide local organizations with an opportunity to market themselves at HODGETOWN during
AMARILLO SOD SQUAD PLAYERS LOOKING FOR A HOST FAMILY!
Amarillo's Summer Collegiate Team Players Looking For "Home Away From Home" For 2021 Season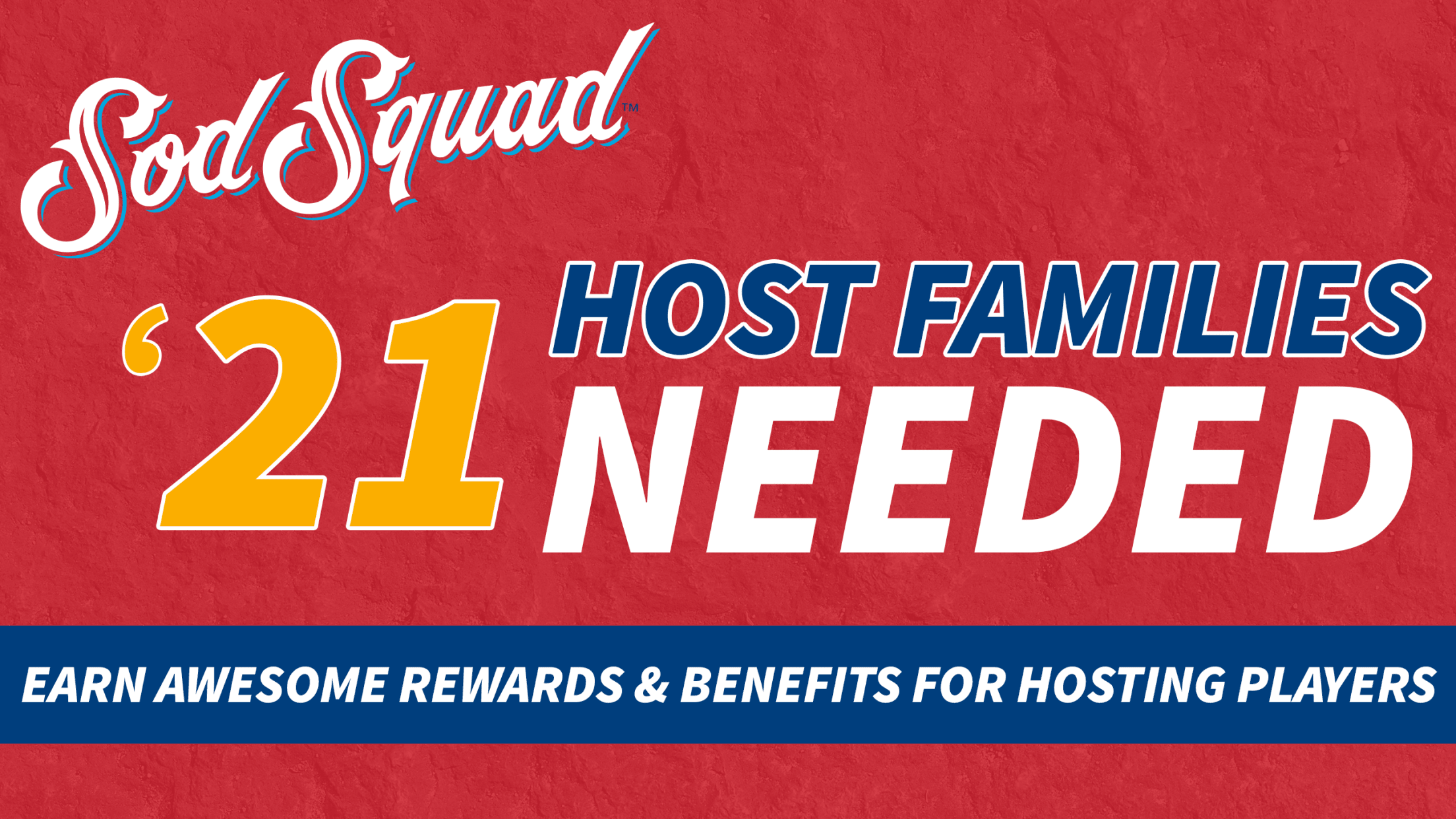 Baseball has a long tradition of housing players during a baseball season. As a host family, you provide a college baseball player their "home away from home"! Host families are not financially compensated, but the chance to experience the day-to-day life of a collegiate athlete is an opportunity few people
Rocket Wheeler Named 2021 Sod Squad Team Manager
Longtime Minor League Manager To Lead Amarillo Summer Collegiate Wood-Bat Team Beginning May 28 at HODGETOWN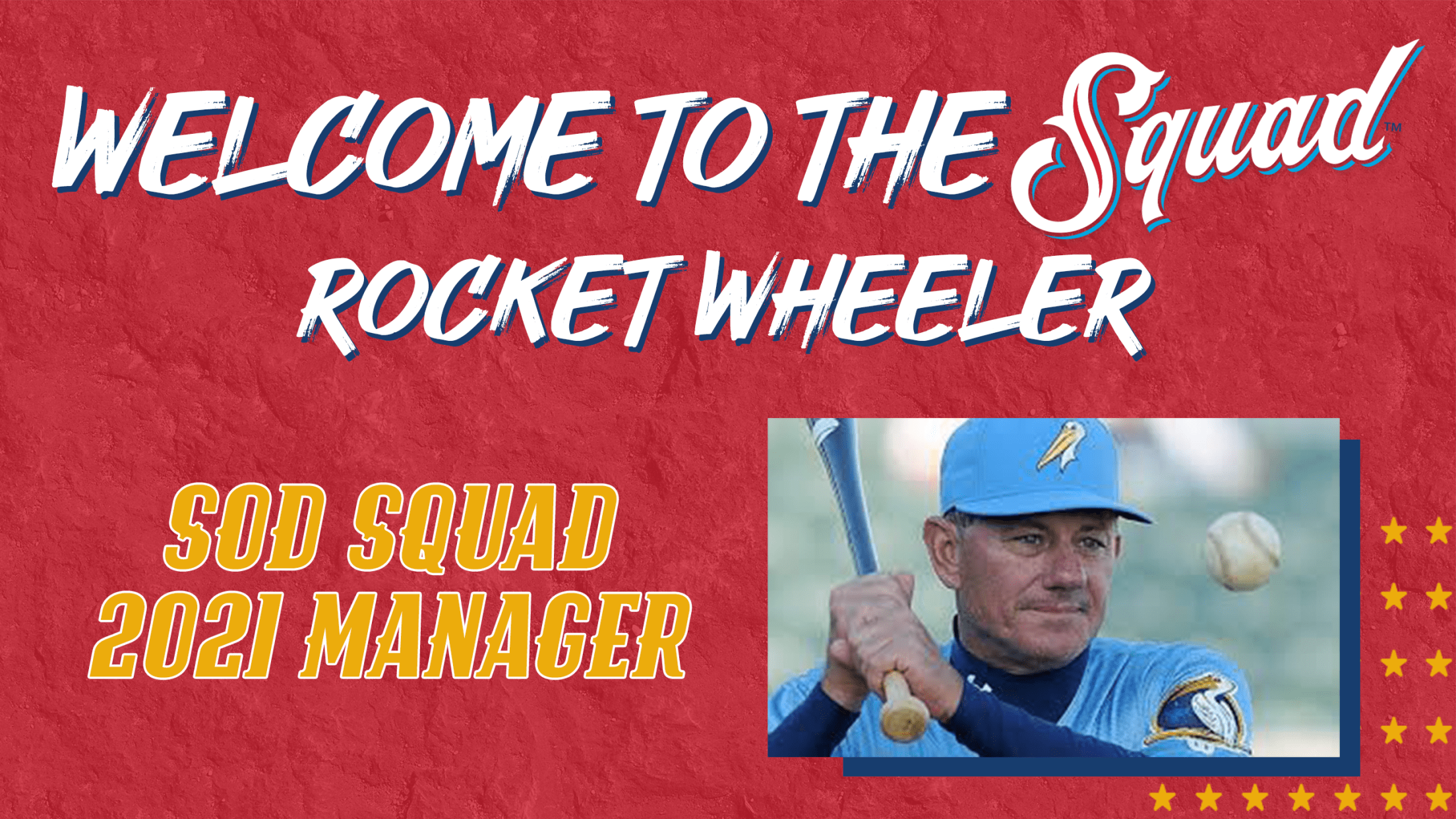 Former infielder and longtime minor-league skipper Ralph "Rocket" Wheeler has been named the manager of the 2021 Amarillo Sod Squad summer collegiate wood-bat team. The 2021 Texas Collegiate League season for the Sod Squad will begin on May 28 at HODGETOWN. "We are excited to have Rocket lead our 2021
Texas Tech, OU April 20 Baseball Game at HODGETOWN Postponed
Red Raiders and Sooners reschedule non-conference game in Amarillo for May 4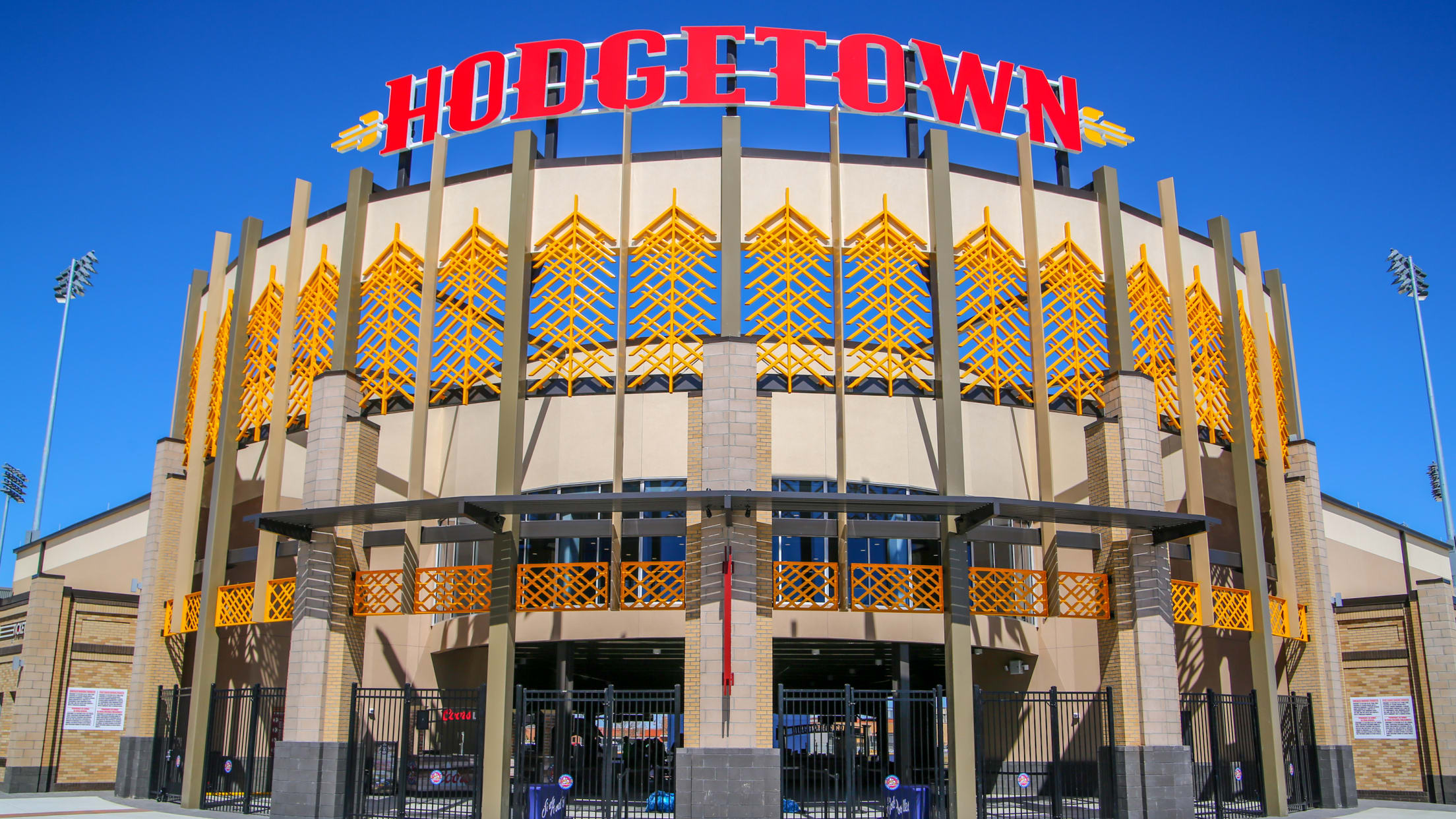 *The following information was sent on behalf of Texas Tech Athletics. LUBBOCK, Texas – The No. 5 Texas Tech baseball team had its midweek matchup with Oklahoma postponed due to weather conditions in Amarillo on Tuesday. The Big 12 rivals have agreed to reschedule the non-conference matchup at HODGETOWN on
Sod Poodles Announce 2021 Fan Policy and Ticketing Information
HODGETOWN Approved To Open At Increased Capacity, Tickets To All Home Sod Poodles And Sod Squad Games Go On Sale April 19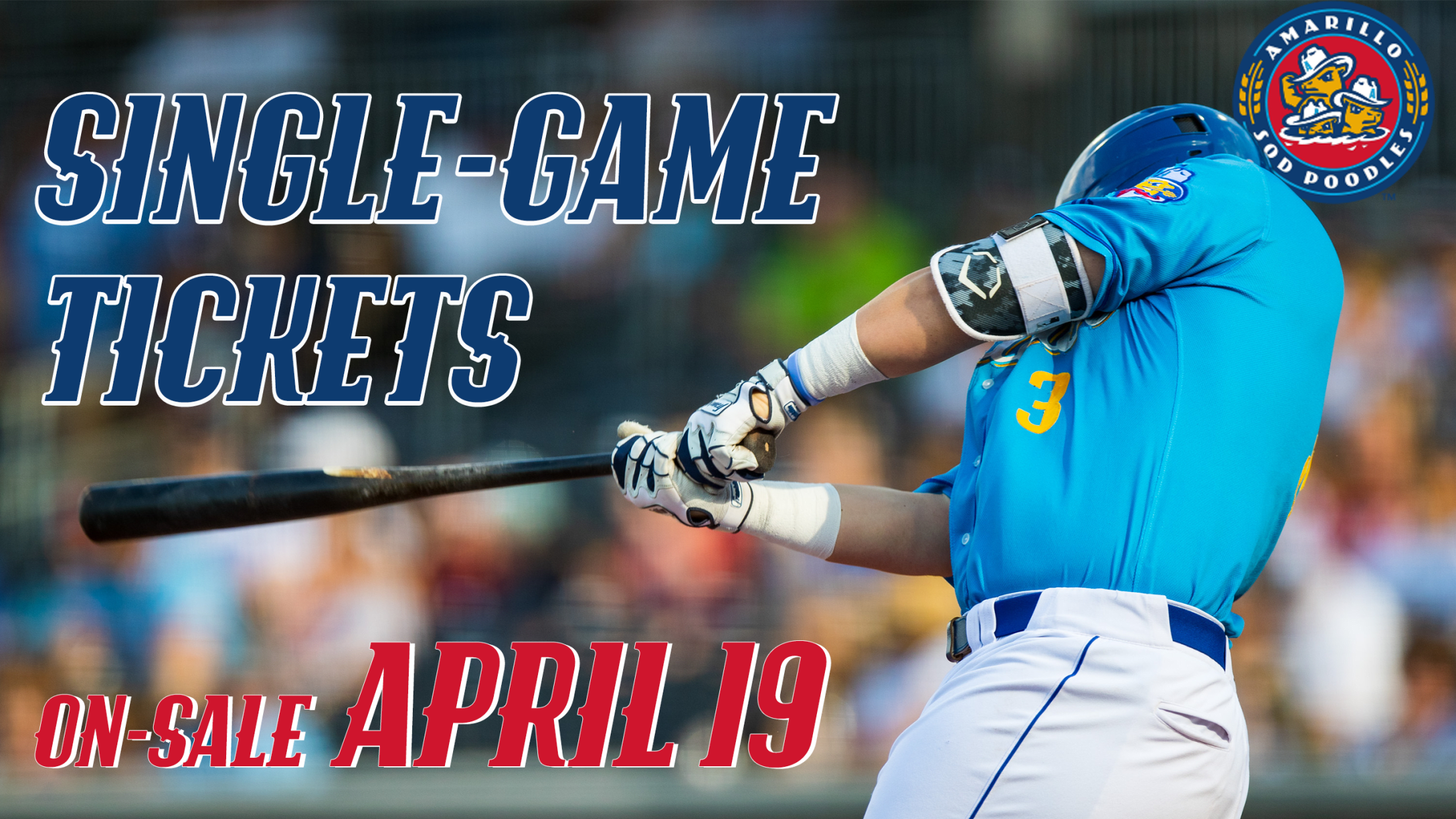 The Amarillo Sod Poodles, Double-A affiliate of the Arizona Diamondbacks, are excited to release information regarding HODGETOWN's health, safety and ticketing procedures for the 2021 season. After receiving approval from Major League Baseball (MLB), the City of Amarillo and Amarillo Public Health Department, HODGETOWN will operate at an increased fan
Sod Poodles Announce Full Promotional Schedule For 2021 Season
2021 Lineup of Promotions Highlighted By Fireworks Shows, Theme Nights, Daily Promotions, and Giveaways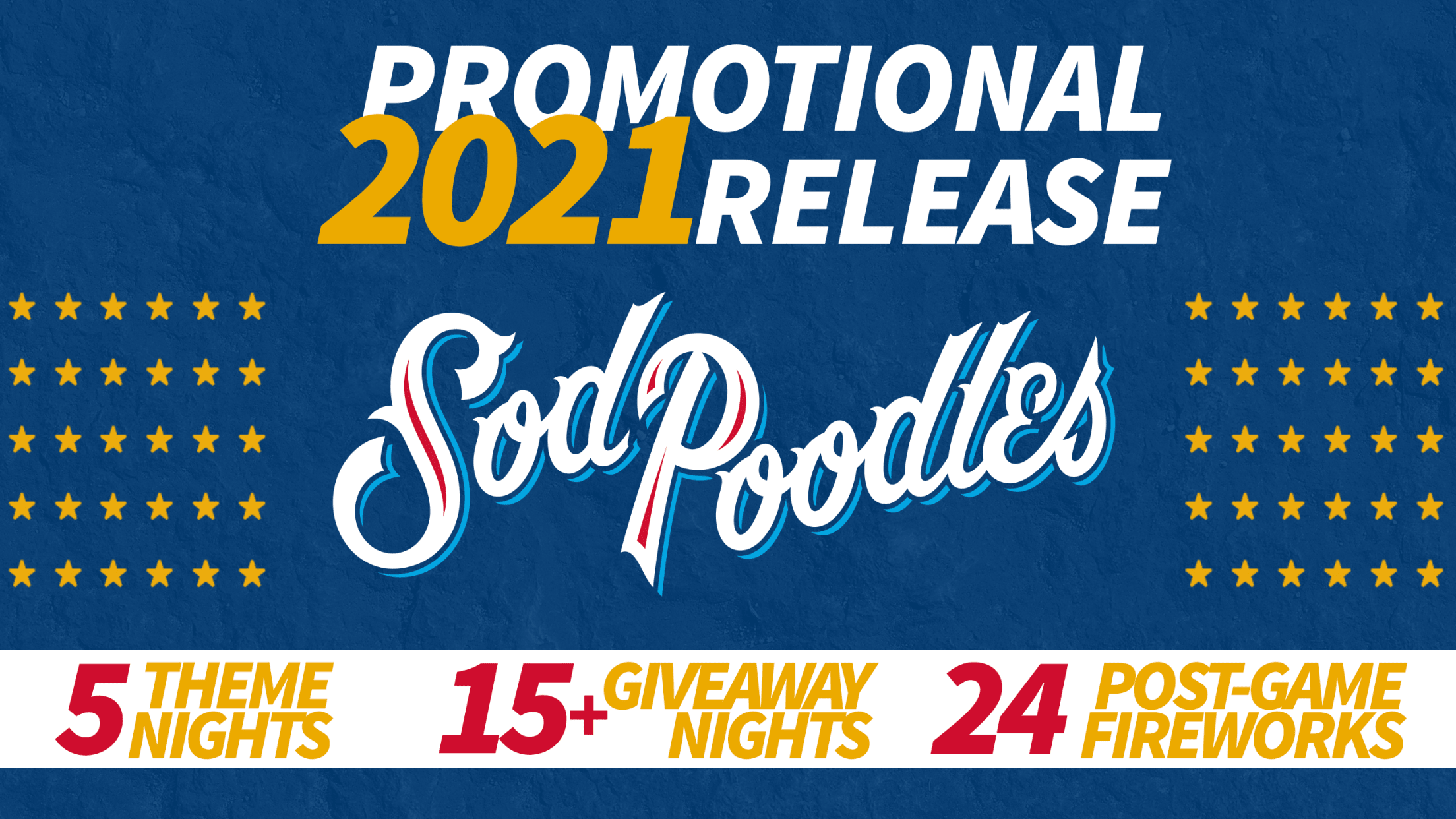 The Amarillo Sod Poodles, Double-A affiliate of the Arizona Diamondbacks, released their full 2021 season promotional schedule today with a wide variety of exciting events for Amarillo and the entire Texas Panhandle. Twenty-four (24) fireworks shows, over 15 fan giveaway nights, and numerous promotional nights are featured throughout both the
ESPNU To Televise Texas Tech, Oklahoma Game Hosted At HODGETOWN
"Red Dirt Rivalry" Baseball Game Between Red Raiders, Sooners On April 20 To Be Broadcasted To National TV Audience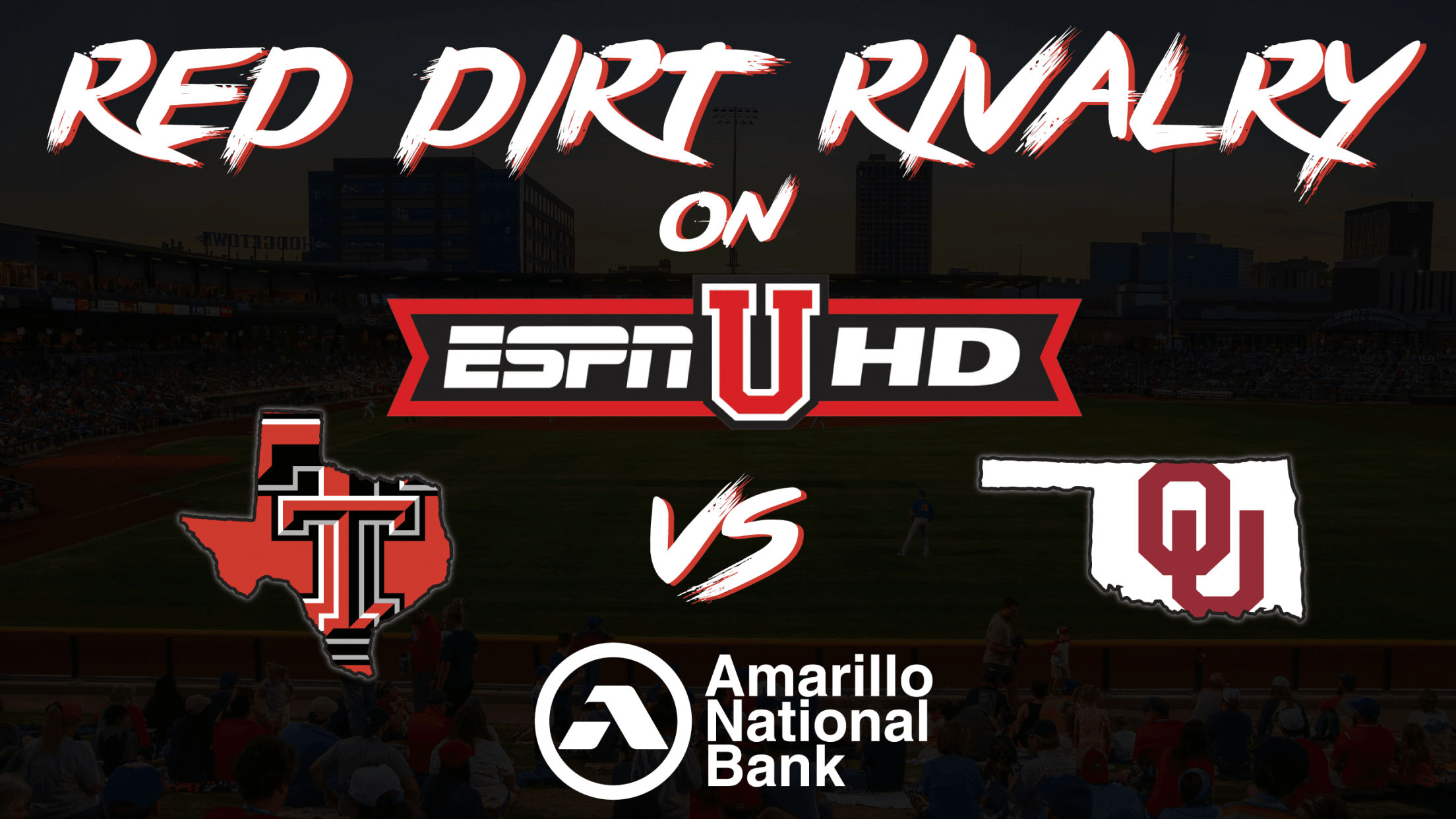 HODGETOWN's "Red Dirt Rivalry" baseball game presented by Amarillo National Bank scheduled for April 20 between the Texas Tech Red Raiders and Oklahoma Sooners will be nationally televised on ESPNU and is set to begin at 7:00 p.m. CST. The live event on ESPNU will also be available on the
Sod Poodles To Host 2021 National Anthem Auditions at HODGETOWN
Auditions To Be Held In Downtown Amarillo on Saturday, April 10 from 10:00 a.m. to 1:00 p.m.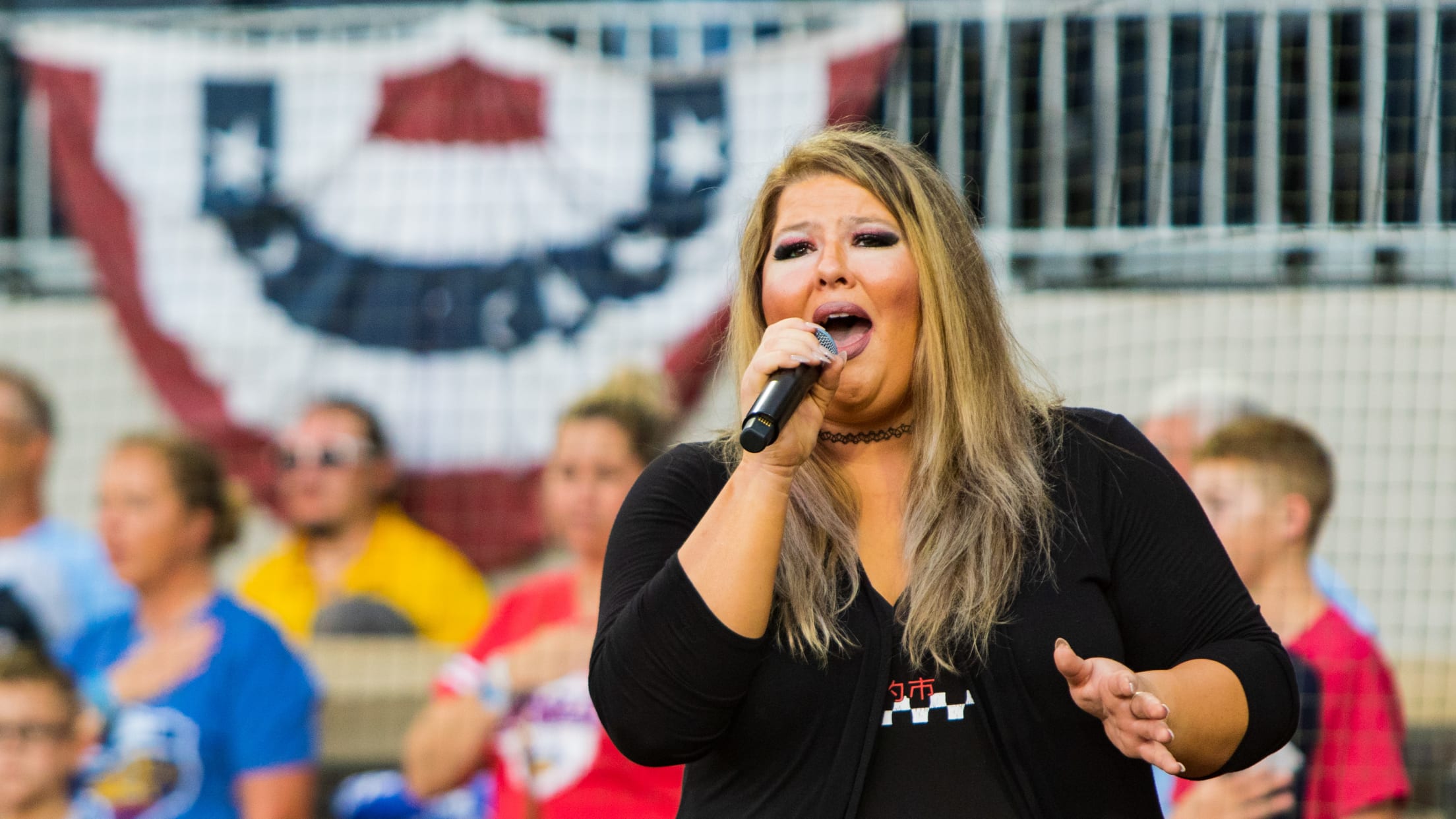 The Amarillo Sod Poodles will be hosting public auditions for National Anthem performances for the team's 2021 season on Saturday, April 10 from 10 a.m. to 1 p.m. at HODGETOWN. Soloists, duets, and trios are invited to audition "The Star-Spangled Banner" and "God Bless America" for a chance to perform
Sod Squad Returning To HODGETOWN For 2021 Texas Collegiate League
Summer Collegiate Wood-Bat Team To Return To Amarillo in 2021, 22 Games To Be Hosted At HODGETOWN Beginning May 28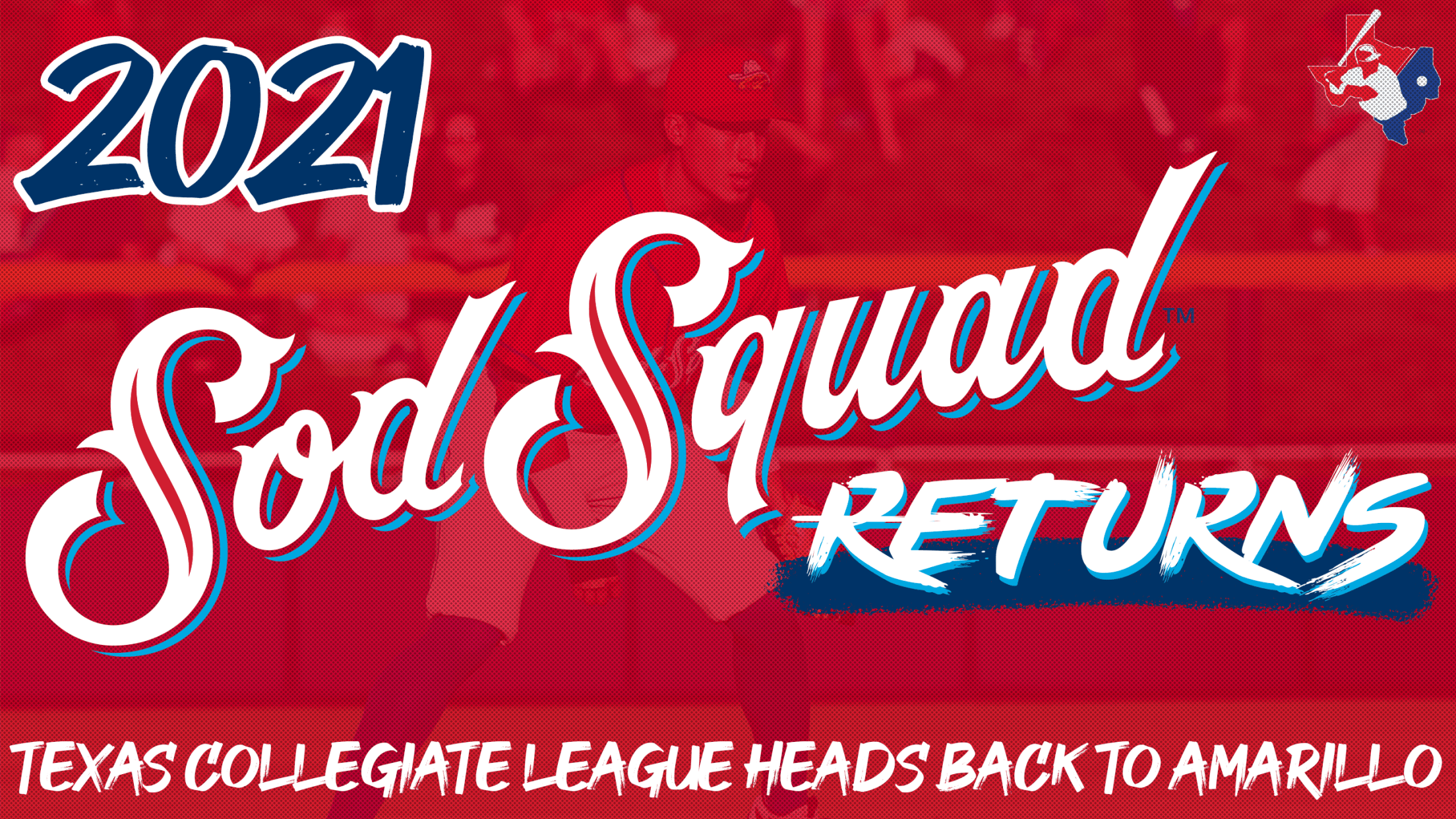 The Amarillo Sod Squad Texas Collegiate League baseball team will call Amarillo home again this summer with HODGETOWN set to host 22 regular-season home games spanning from May 28 to July 17. The Texas Collegiate League is Texas' first major collegiate summer wooden-bat league and has played 18 seasons. "We
Sod Poodles, StadiumDrop Announce Partnership To Provide In-Seat Concessions Delivery
HODGETOWN To Offer In-Seat Food And Beverage Delivery With Contactless Payment To Enhance Fan Experience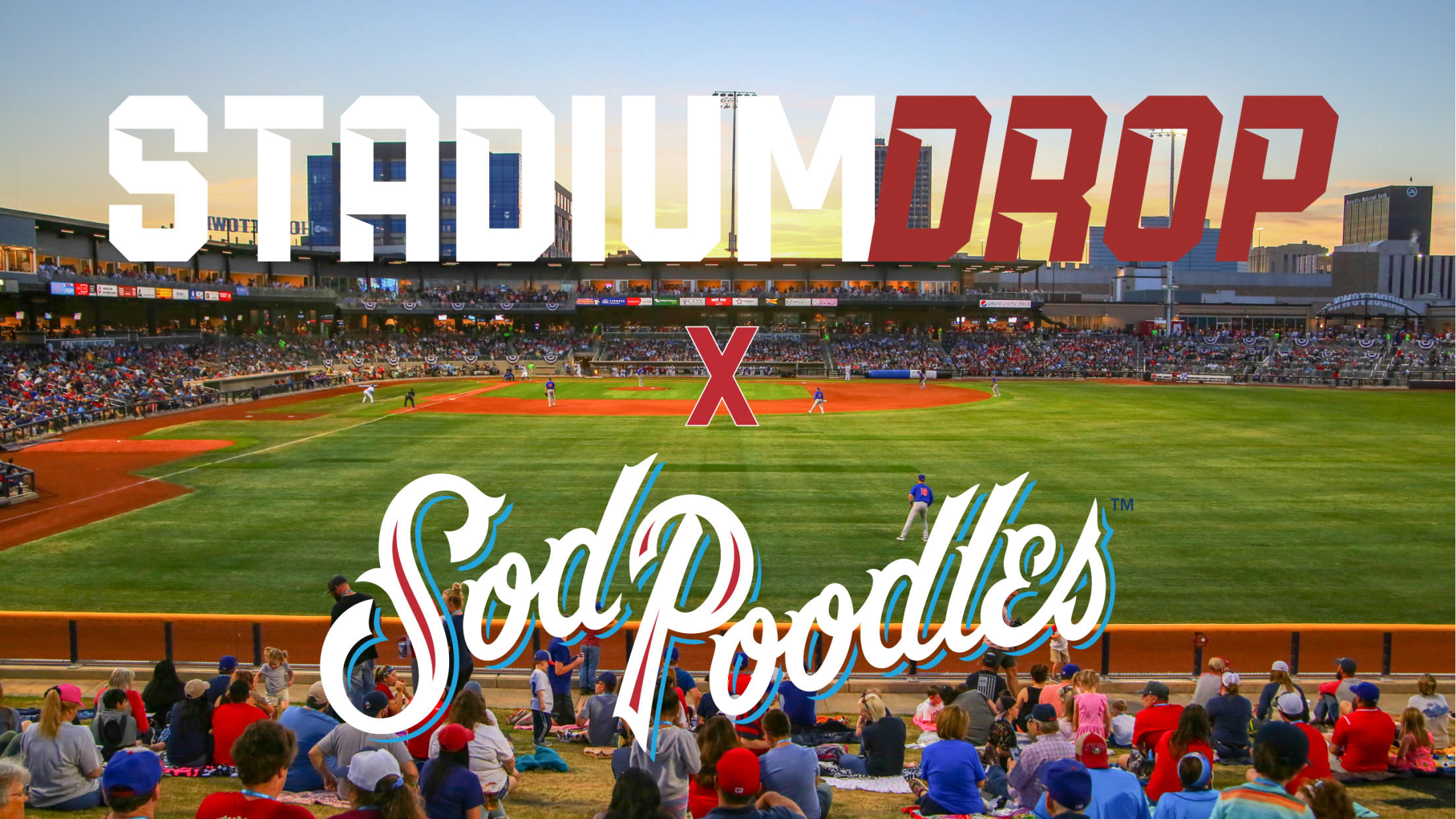 The Amarillo Sod Poodles today announced a new partnership with StadiumDrop to bring in-seat delivery, contactless payment and concession pick-up options to HODGETOWN. Under this partnership, fans will be able to enjoy several options including the ability to order their favorite food and beverages from concessions and have it delivered
Koe Wetzel To Perform Live At HODGETOWN On May 1
Lone Star State Sensation Set to Perform on Saturday, May 1, Tickets Go On Sale To The Public Friday, March 12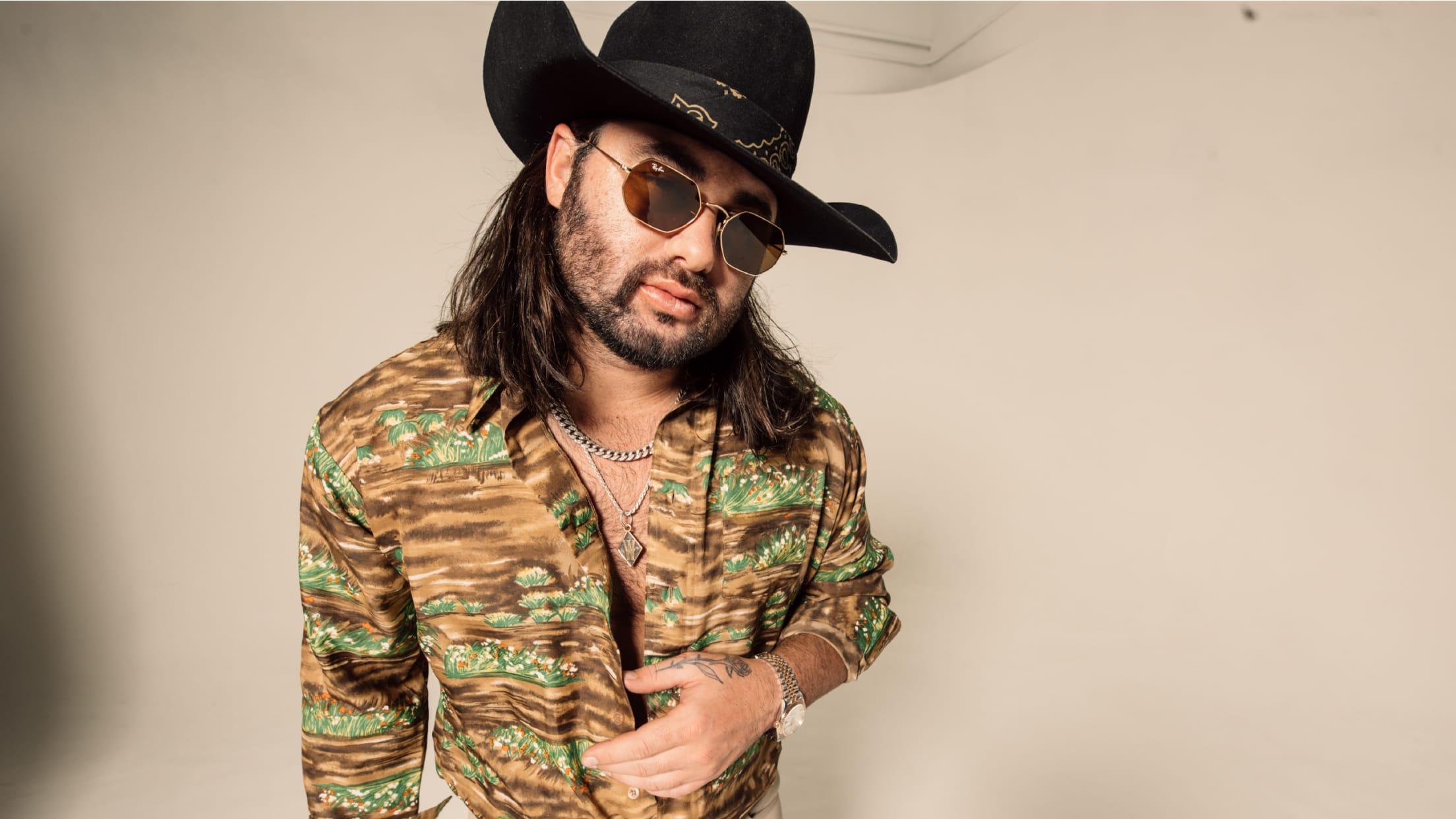 Floating Leaf Entertainment and the Amarillo Sod Poodles are excited to announce that Koe Wetzel will be performing live at HODGETOWN on Saturday, May 1 with opener Pecos & the Rooftops. Gates are scheduled to open at 6 p.m. with live music scheduled to begin at 7 p.m. Tickets will
Shawn Roof Named Sod Poodles Manager For 2021 Season
Two-Time Manager of the Year To Lead Amarillo, Sod Poodles Field Staff Announced For 2021 Season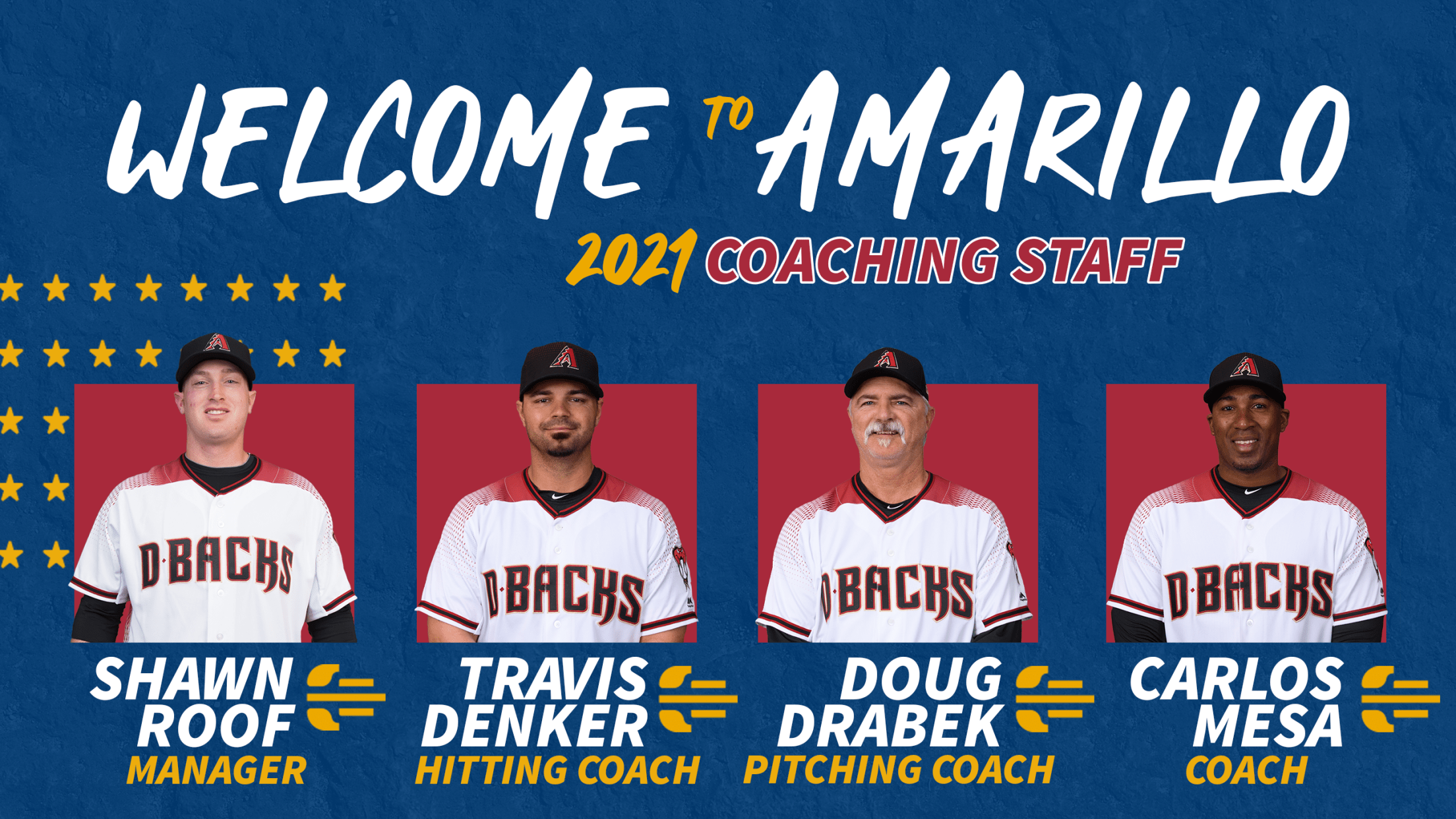 The Amarillo Sod Poodles in conjunction with the Arizona Diamondbacks announced that two-time Minor League Manager of the Year Shawn Roof will lead Amarillo on the field for the 2021 season and become the second manager in Sod Poodles franchise history. Accompanying Roof will be pitching coach and former Cy
New Mexico, Air Force Baseball Games at HODGETOWN Canceled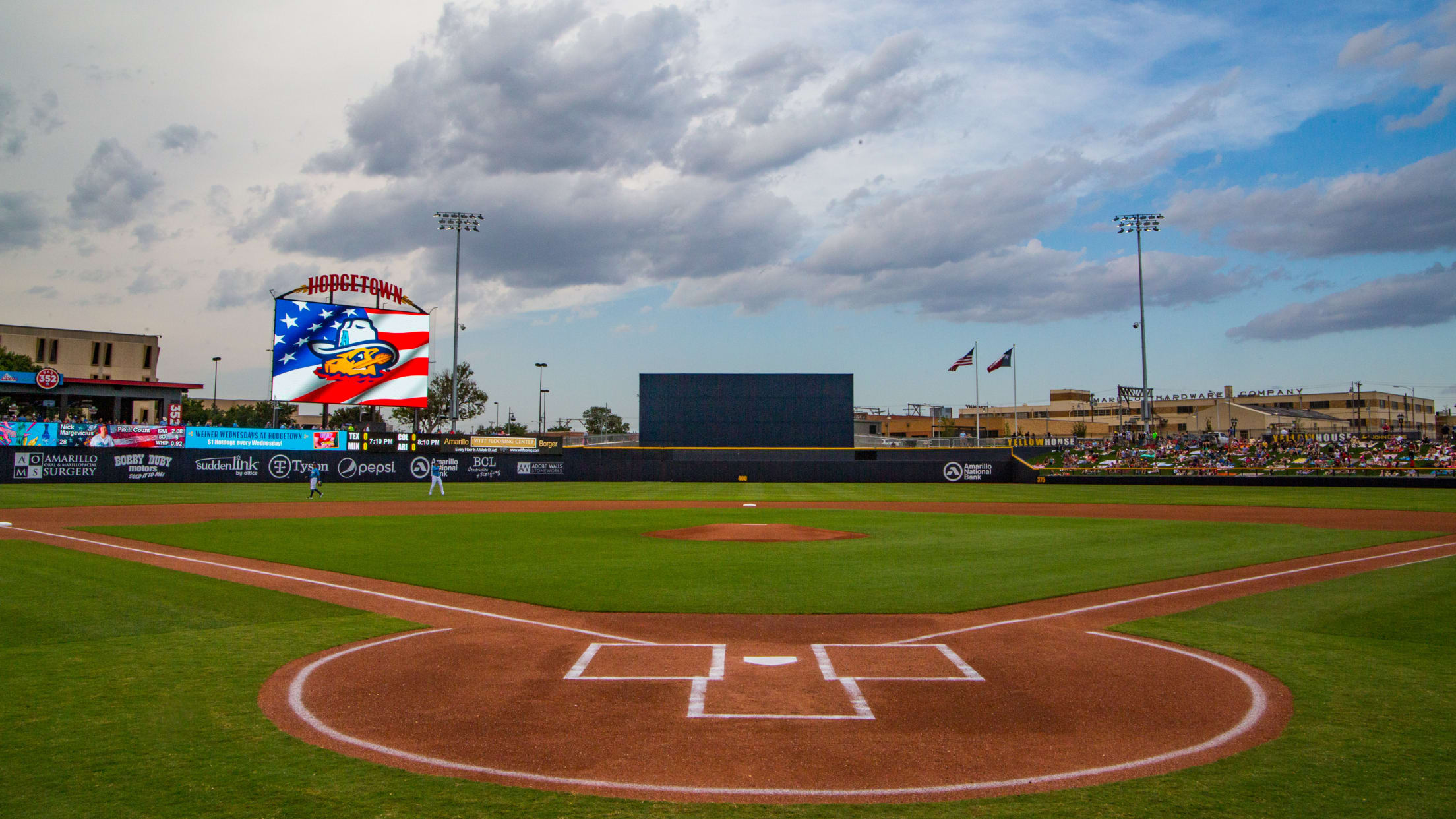 The Sod Poodles organization released the following statement today regarding the cancellation of the games scheduled at HODGETOWN this weekend between the University of New Mexico and Air Force: The University of New Mexico Athletics Department informed the Amarillo Sod Poodles organization today that they have canceled their three-game series