Homers Blast Travs to 10 Inning Win
Three Home runs ties a season-high for Arkansas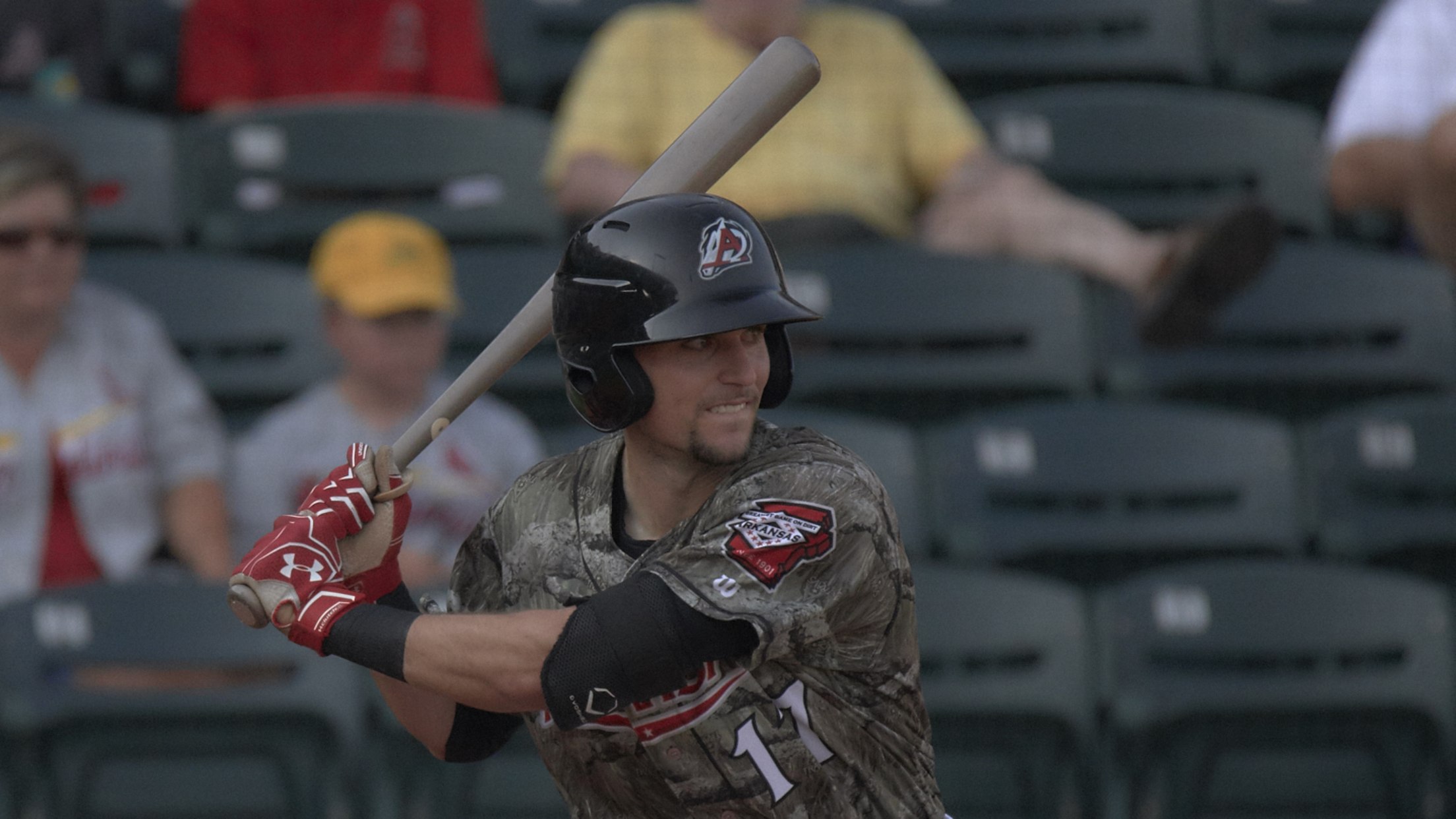 Braden Bishop had three hits for the second straight game including his first homer as a Trav. (Mark Wagner)
Frisco, TX-The Arkansas Travelers took a wild one on Wednesday night, 10-9 in 10 innings over the Frisco RoughRiders for the team's first extra inning road win of the season. Both teams had leads of multiple runs in the game including three times for the Travs. In the end, power
Frisco, TX-The Arkansas Travelers took a wild one on Wednesday night, 10-9 in 10 innings over the Frisco RoughRiders for the team's first extra inning road win of the season. Both teams had leads of multiple runs in the game including three times for the Travs. In the end, power won out for Arkansas as they matched a season best with three homeruns in the game including Tyler Marlette's go-ahead shot in the 10th, his third in the last two games.
Moments That Mattered
- Arkansas opened with a multi-run inning for the second straight game, scoring three times in the first inning.
- Braden Bishop blasted his first Double-A homer, a two-run shot in the 5th inning that broke a 3-all tie.
- Luis Marté gave Frisco a brief lead with a grand slam in the bottom of the 5th.
- The Travs answered Marte's blast with a three-run inning capped by a go-ahead homer from Marcus Littlewood.
- Jose Cardona blasted a tying two-run triple in the eighth in the left field corner just out of the reach of a leaping Dario Pizzano.
- Tyler Marlette smoked the first pitch of the 10th inning out to left field to put the Travs on top for good.
Notable Travs Performances
- CF Braden Bishop: 3-6, 2 runs, HR, 2 RBIs
- 3B Seth Mejias-Brean: 3-5, run, 2B, 2 RBIs
- DH Tyler Marlette: 2-5, 2 runs, 2B, HR, 2 RBIs
- C Marcus Littlewood: 2-5, 2 runs, HR, 2 RBIs
Up Next
The Travs look for a sweep of the three game set on Thursday night with righty Justin DeFratus (5-7, 4.85) scheduled to go opposite lefty Yohander Méndez (7-7, 3.79). First pitch is set for 7:05 and the game will be broadcast on the Sports Animal 920, the First Pitch App, TuneIn radio and milb.tv.