Naturals Hold Down Travs Again
Arkansas limited to three hits in third consecutive loss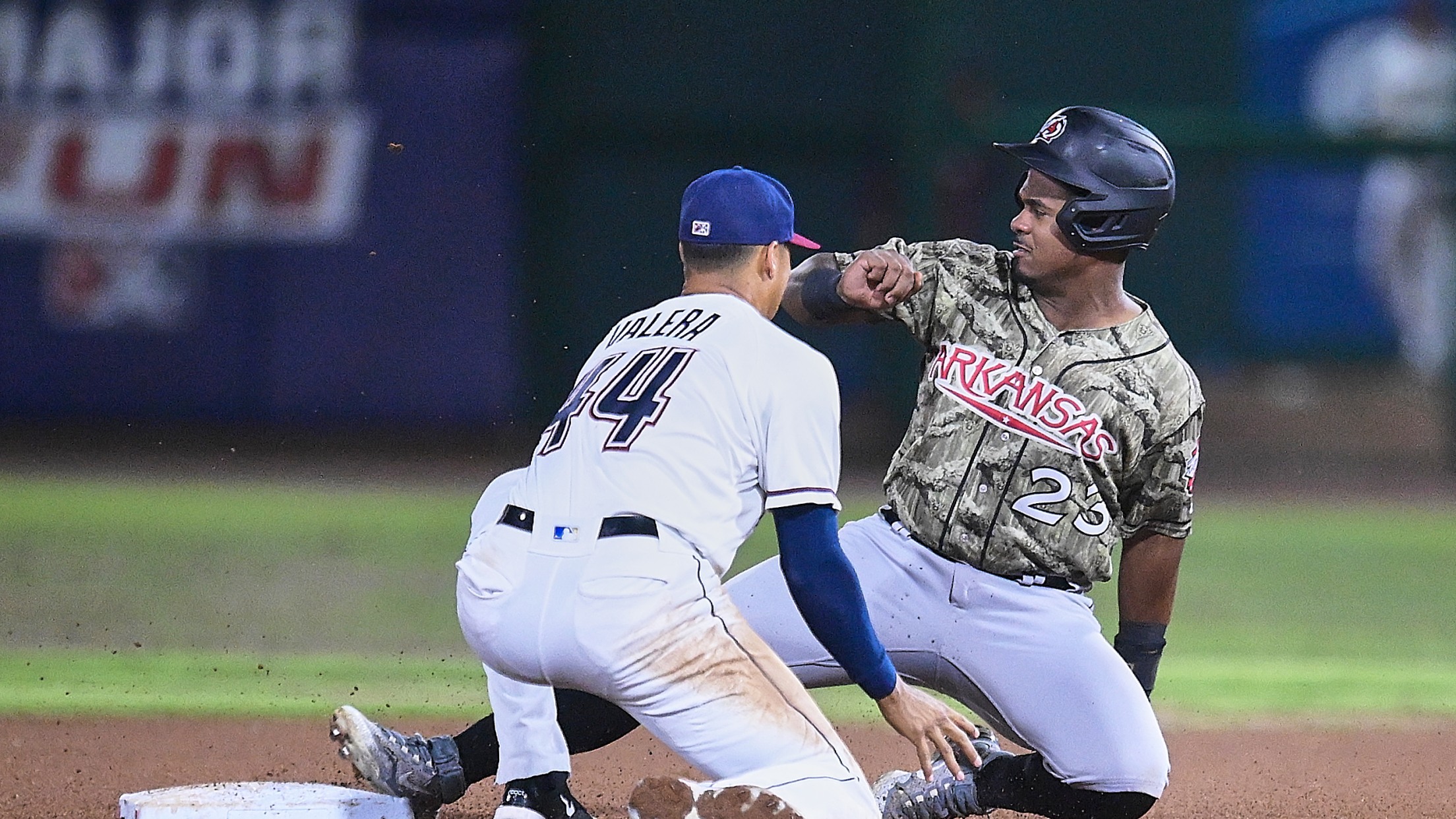 (Mark Wagner)
Box Score Springdale, AR—The Arkansas Travelers were limited to only three hits in a 2-1 defeat at the hands of the Northwest Arkansas Naturals on Friday night. The Naturals plated a pair in the fourth on a two out rally and made it stand up for the rest of the
Springdale, AR—The Arkansas Travelers were limited to only three hits in a 2-1 defeat at the hands of the Northwest Arkansas Naturals on Friday night. The Naturals plated a pair in the fourth on a two out rally and made it stand up for the rest of the night. Chandler Champlain worked 6.1 innings to earn his fifth win of the season. Blas Castano scattered seven hits and two walks over 5.2 innings but took the loss.
Moments That Mattered
* With two out and none on in the fourth, the bottom three hitters in the Naturals lineup went single, triple, single to score their two runs.
* Two walks and a hit batter loaded the bases for the Travs with one out in the seventh. They scored their only run of the night when Jake Anchia beat out a potential double play.
Notable Travs Performances
* DH Tyler Locklear: 2-4
* LHP Jorge Benitez: 2.1 IP, H, BB, 3 K
News and Notes
* The Travs stole two more bases and raising their league leading and franchise record total to 225.
* Arkansas has lost 41 games in the second half of the season. They are only the sixth team since the Texas League switched to halves to win more than 40 games in one half of the season and lose more than 40 games in the other half.
Up Next
The series continues on Saturday night with Jimmy Joyce (0-3, 4.23) pitching for Arkansas against Beck Way (2-8, 6.37) for NW Arkansas. First pitch is set for 6:05. The game will be broadcast on travs.com, the Bally Live App, milb.tv and mlb.tv.