Travelers Announce Virtual Hot Stove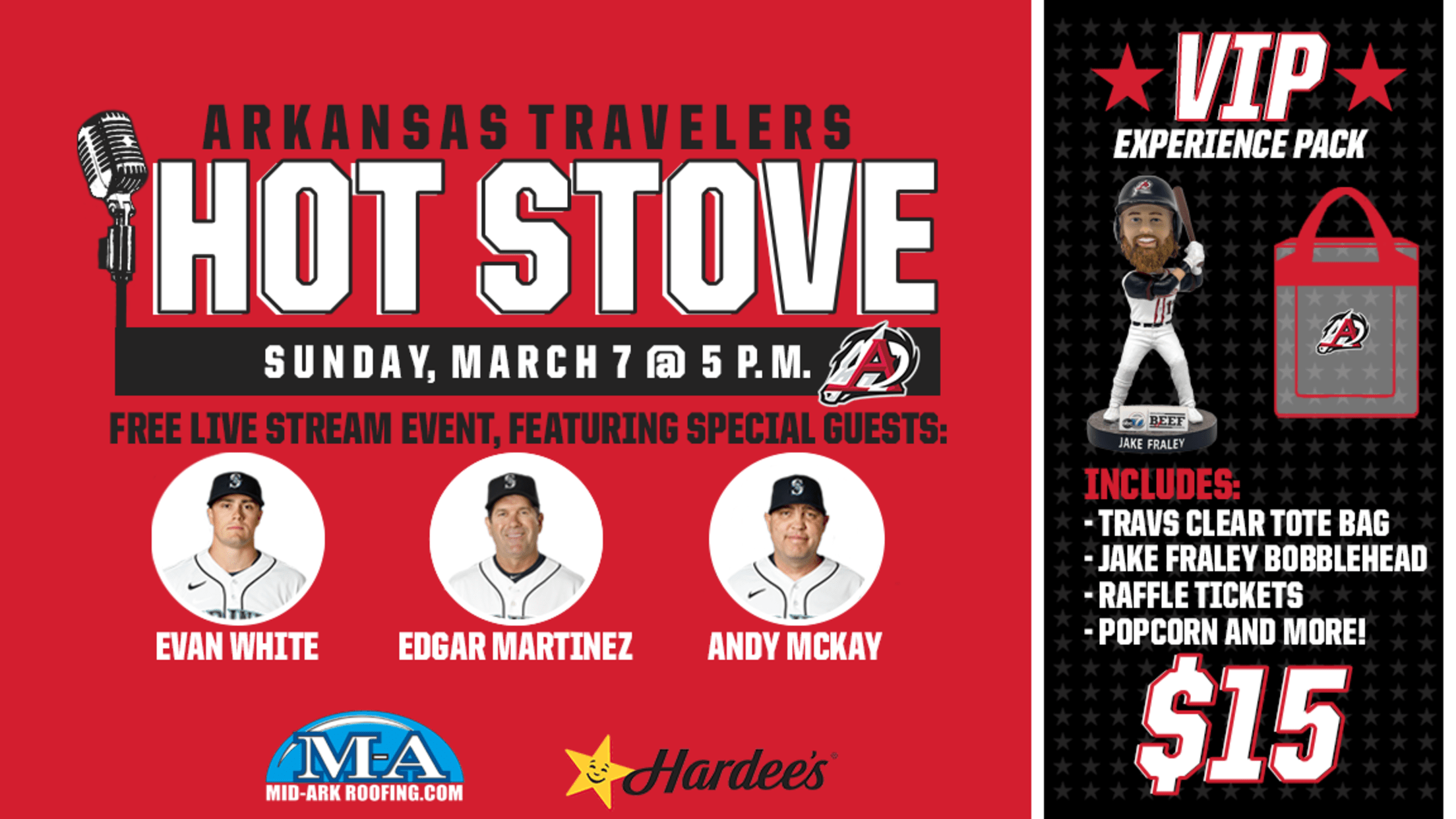 Edgar Martinez and Evan White Headline Travs Virtual Hot Stove
Edgar Martinez and Evan White Headline Travs Virtual Hot Stove
The Travelers are excited to announce a virtual Hot Stove on Sunday, March 7 at 5 PM presented by Hardee's and Mid-Ark Roofing. This year the Travelers annual event will be a virtual live stream available on Facebook and YouTube.
The event is headlined by an exclusive interview with MLB Hall of Famer and former Mariner great Edgar Martinez. Voice of the Travs, Steven Davis will also host a virtual fireside chat with former Traveler, current Mariner and Gold Glove winning first baseman Evan White & Director of Player Development for the Mariners Andy McKay.
The Hot Stove will be free to the general public and will start at 5 PM. Access to the event will be available through the Travelers Facebook page (Arkansas Travelers) and YouTube channel. A limited amount of VIP Experience Pack's can be purchased separately for $15 and will include the following:
Clear Travelers tote bag (compatible with 2021 clear bag policy)
Jake Fraley bobblehead
Raffle tickets for prizes during the event
Popcorn and more!
VIP packs can be purchased here, while supplies last
The Travelers have implemented a clear bag policy starting in 2021. Read more here. Additional information about the Travelers schedule and the upcoming 2021 season will be provided when available.