Samantha Fischer Named SAL Female Executive of the Year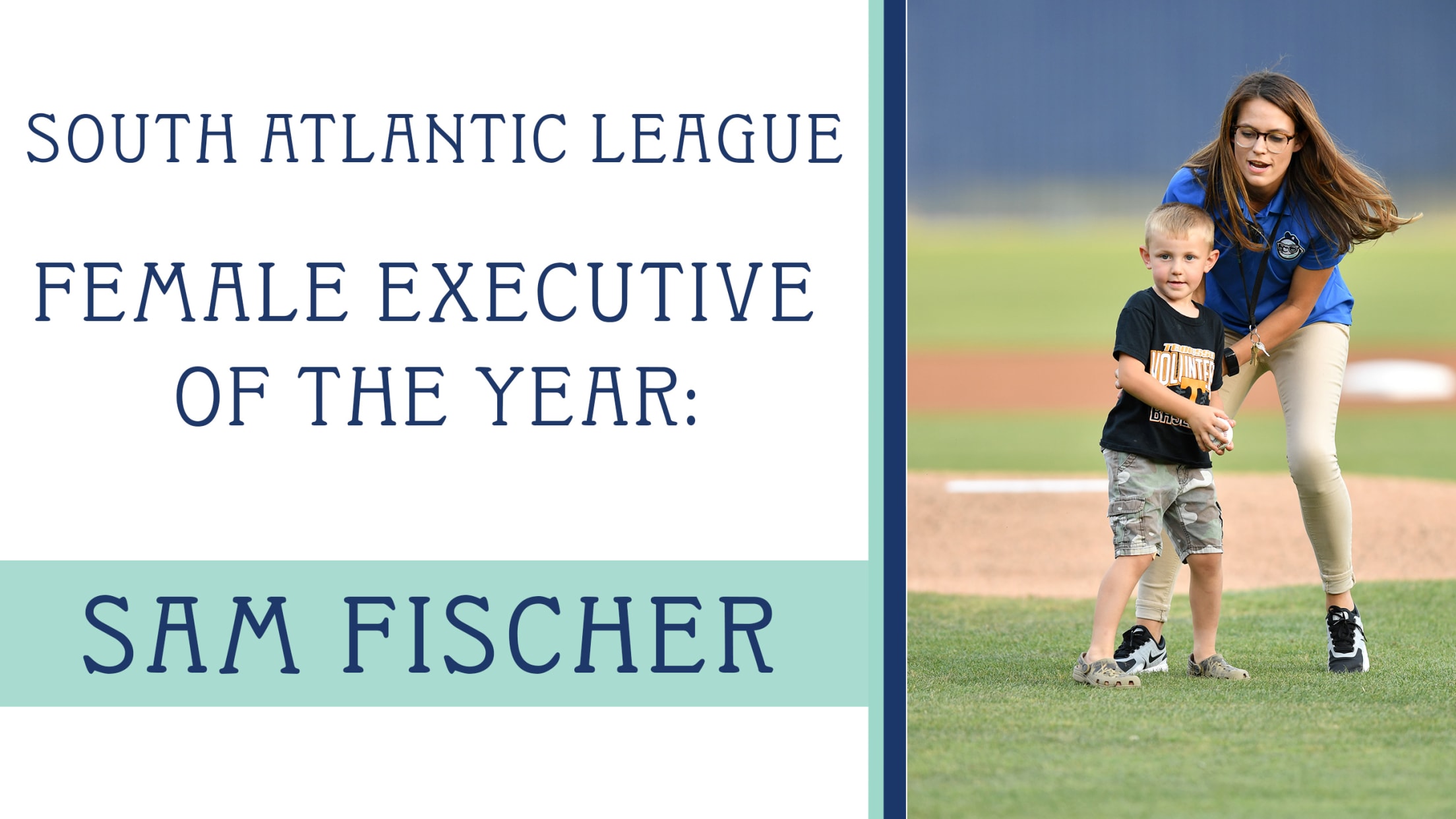 ASHEVILLE- The South Atlantic League announced its annual end of the year awards and the Asheville Tourists are proud to share that Samantha Fischer has been named the South Atlantic League's 2018 Female Executive of the Year.Fischer is in her fourth season with the Asheville Tourists. The Franklin Lakes, NJ
ASHEVILLE- The South Atlantic League announced its annual end of the year awards and the Asheville Tourists are proud to share that Samantha Fischer has been named the South Atlantic League's 2018 Female Executive of the Year.
Fischer is in her fourth season with the Asheville Tourists. The Franklin Lakes, NJ native and product of Coastal Carolina University started in professional baseball with the Myrtle Beach Pelicans before spending a season with the Boston Red Sox's Spring Training Operation. Since arriving in Asheville in 2015, Sam has quickly ascended the ranks from a group sales representative to her current role as the Tourists Creative Marketing Manager.
Sam manages a staff of over 50 part-time employees in all departments of the ballpark's various guest services positions. In addition, Sam also managed the internship program for the Asheville Tourists. Sam oversees all of the Asheville Tourists social media marketing, all of the website content, and all of the in-game promotions. You will find her near the front gates managing the Front of the House where she helped implement new fan security features for the 2018 season.
Sam organizes all of the player and coach appearances in the community. She works with non-profit organizations, camps, retirement homes, and countless other groups in Asheville and surrounding areas. Sam also works with schools and libraries to institute multiple reading programs for kids during the baseball season.
"I am honored to receive this award and to represent the Asheville Tourists," said Fischer. "The Tourists have always afforded me the opportunities to succeed and trusted in my ability as a person to get the job done. I am surrounded by a number of hardworking, dedicated, and driven people; without their assistance, winning an award of this nature would not be possible."
Sam is currently earning her Master's Degree at NC State University. Sam will represent the South Atlantic League as its nominee for the Rawlings Woman Executive of the Year, which is presented each year at the Baseball Winter Meetings.