Biloxi Shuckers tickets are now digital! Digital ticketing provides a safe, convenient and secure way for fans to use and share game tickets. It also helps prevent lost, forgotten and fraudulent tickets and provides a contactless entry solution for all fans coming through the gates at MGM Park. Use the steps below to access your tickets digitally!
Steps to your Digital Tickets
For ease, we recommend saving your tickets to your Apple or Google Wallet for quick retrieval on game day. On the barcode screen (Step 8), click on the Apple or Google wallet button under the barcode.
Beginning this season, we have implemented SafeTix, a better way to make sure that your ticket is your ticket only. Screenshots of the rotating barcode won't get you into the stadium.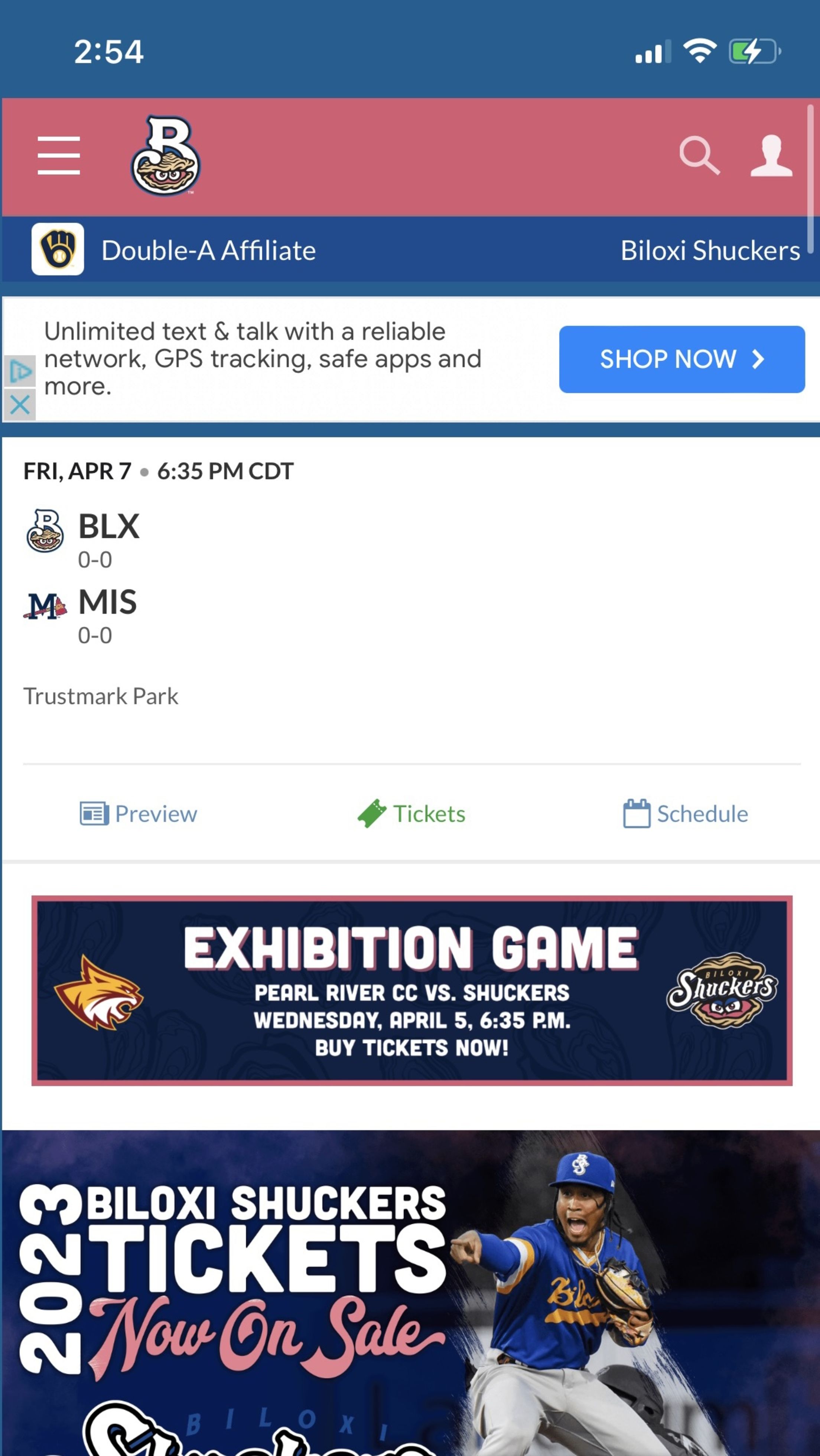 Step 1
Visit biloxishuckers.com on your mobile device and click the three bars next to our logo in the top left on your screen.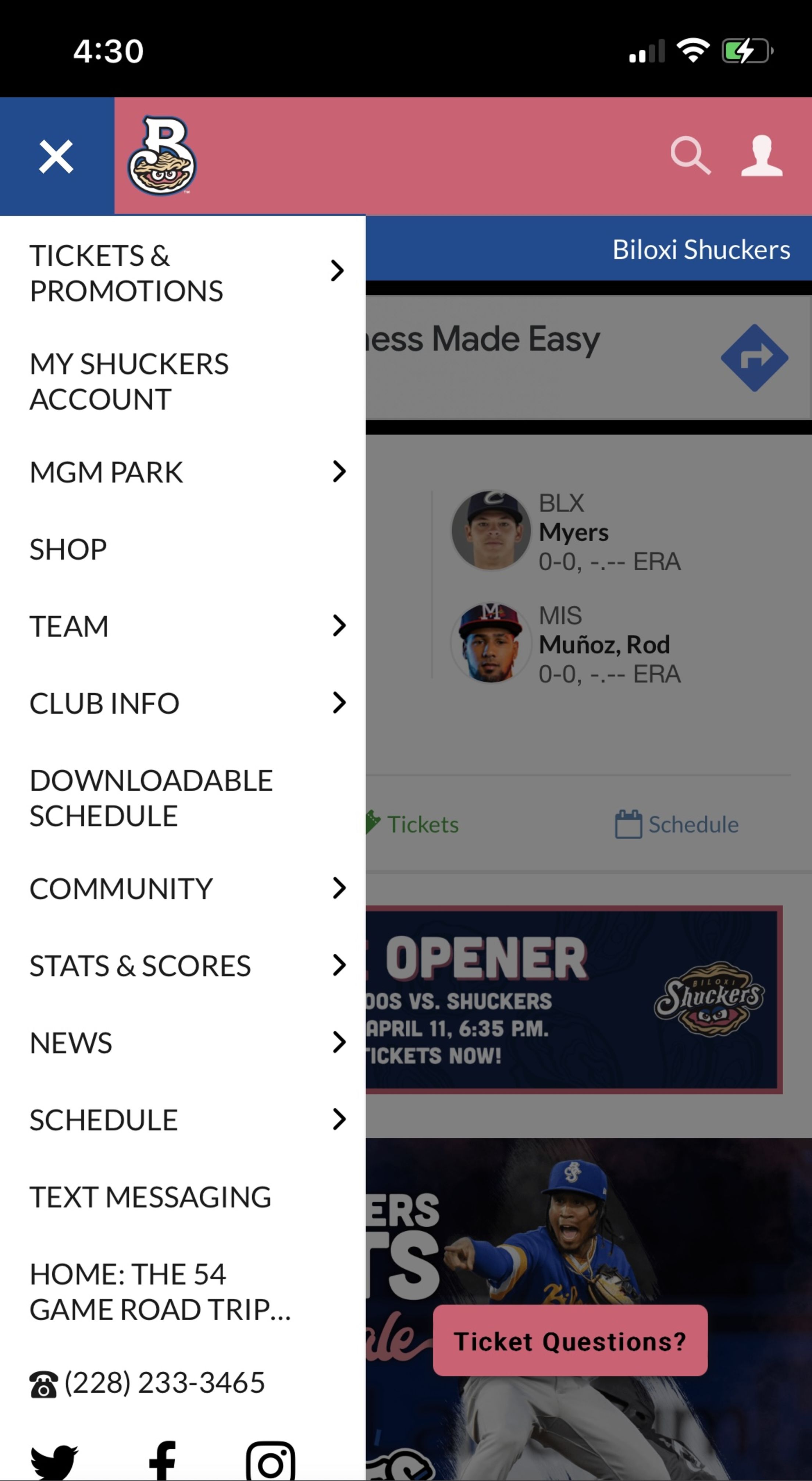 Step 2
Once opened, click the "My Shuckers Account" on the left side of your device.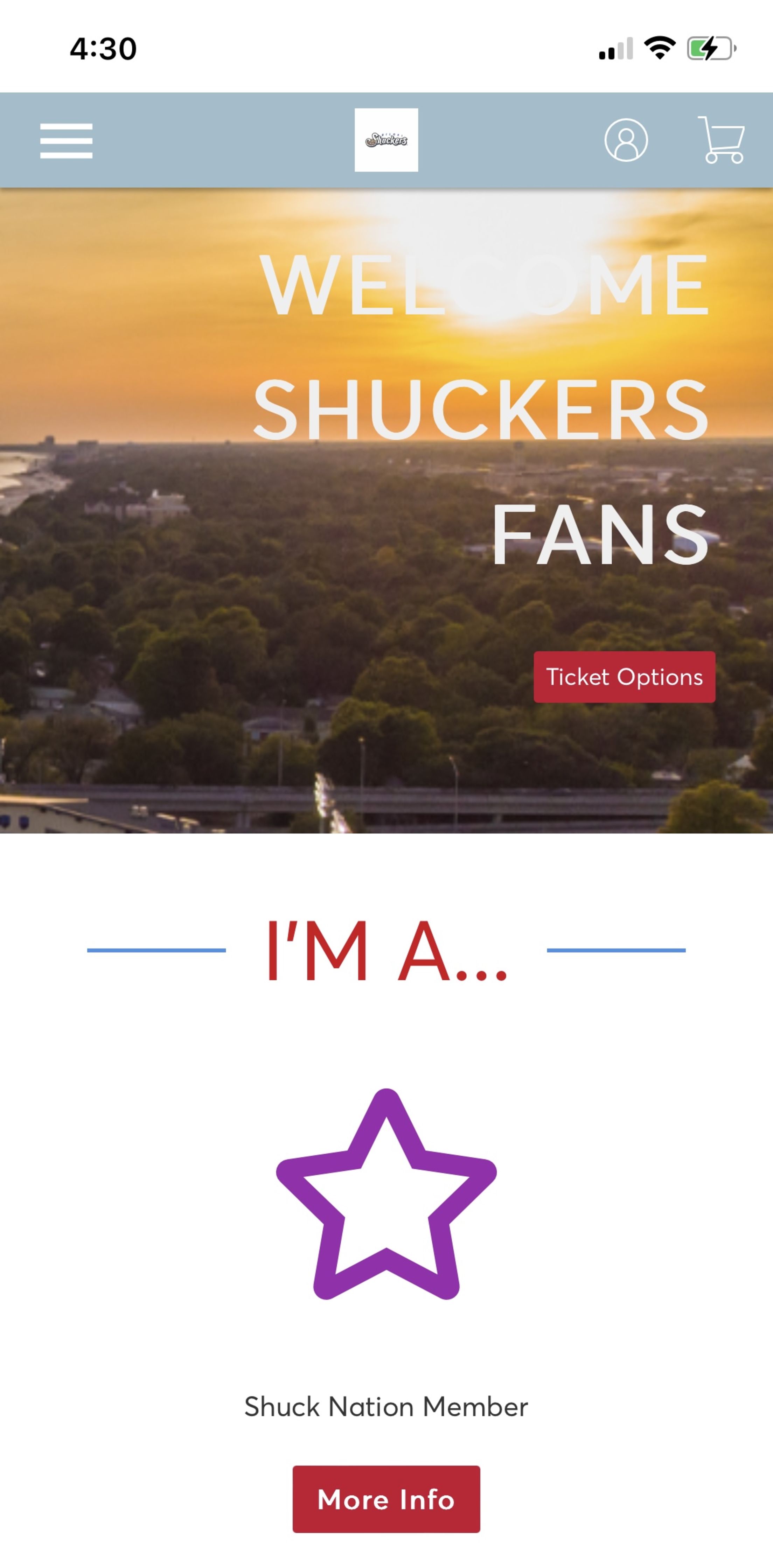 Step 3
Once you've reached the "Welcome Shuckers Fans" homepage, click the person icon located in the top right of your device next to the cart icon.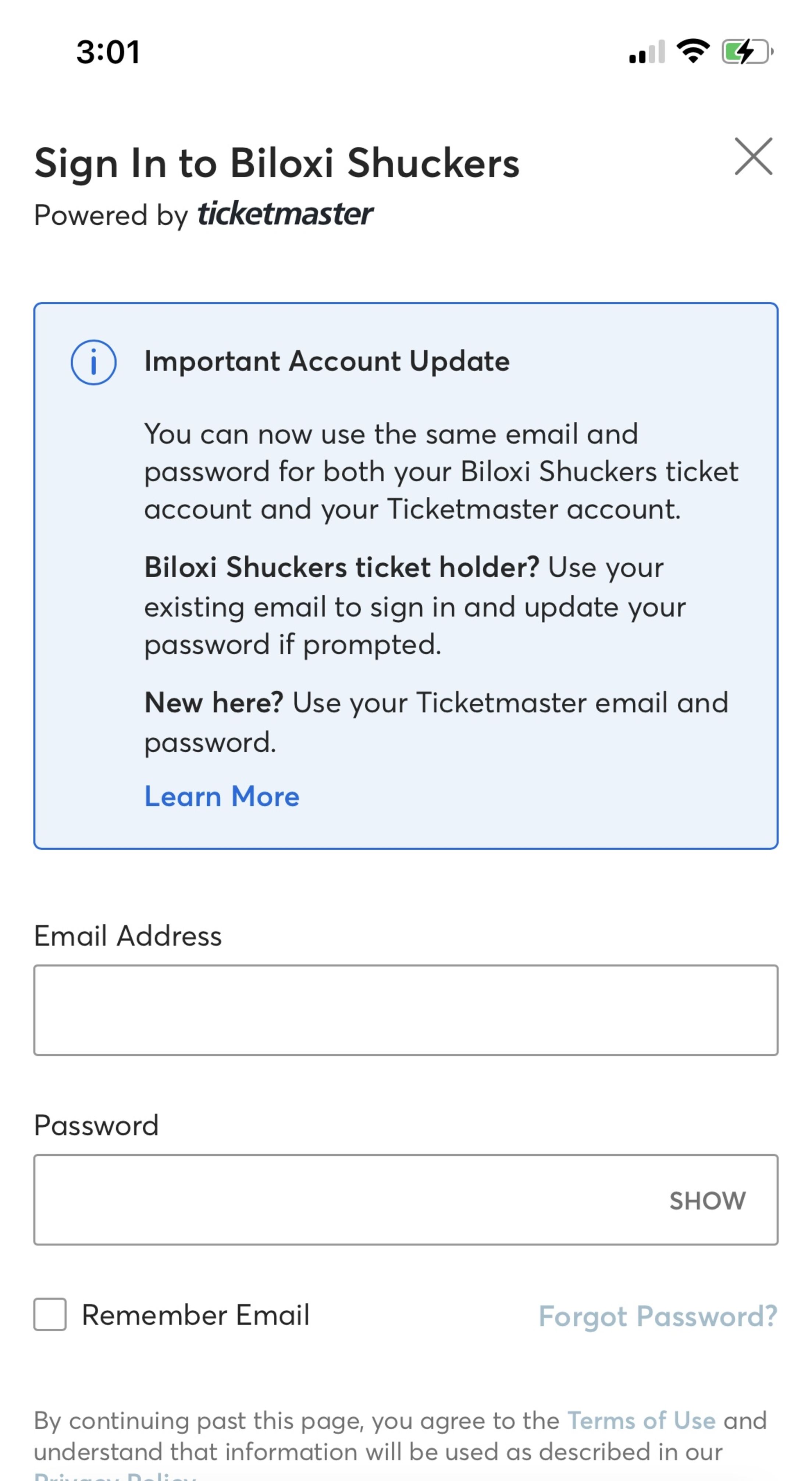 Step 4
Enter the email address and password associated with your Shuckers account. Tap "Forgot Password" if you are unable to remember your password. If you are new to Ticketmaster, please click sign up at the bottom of the page.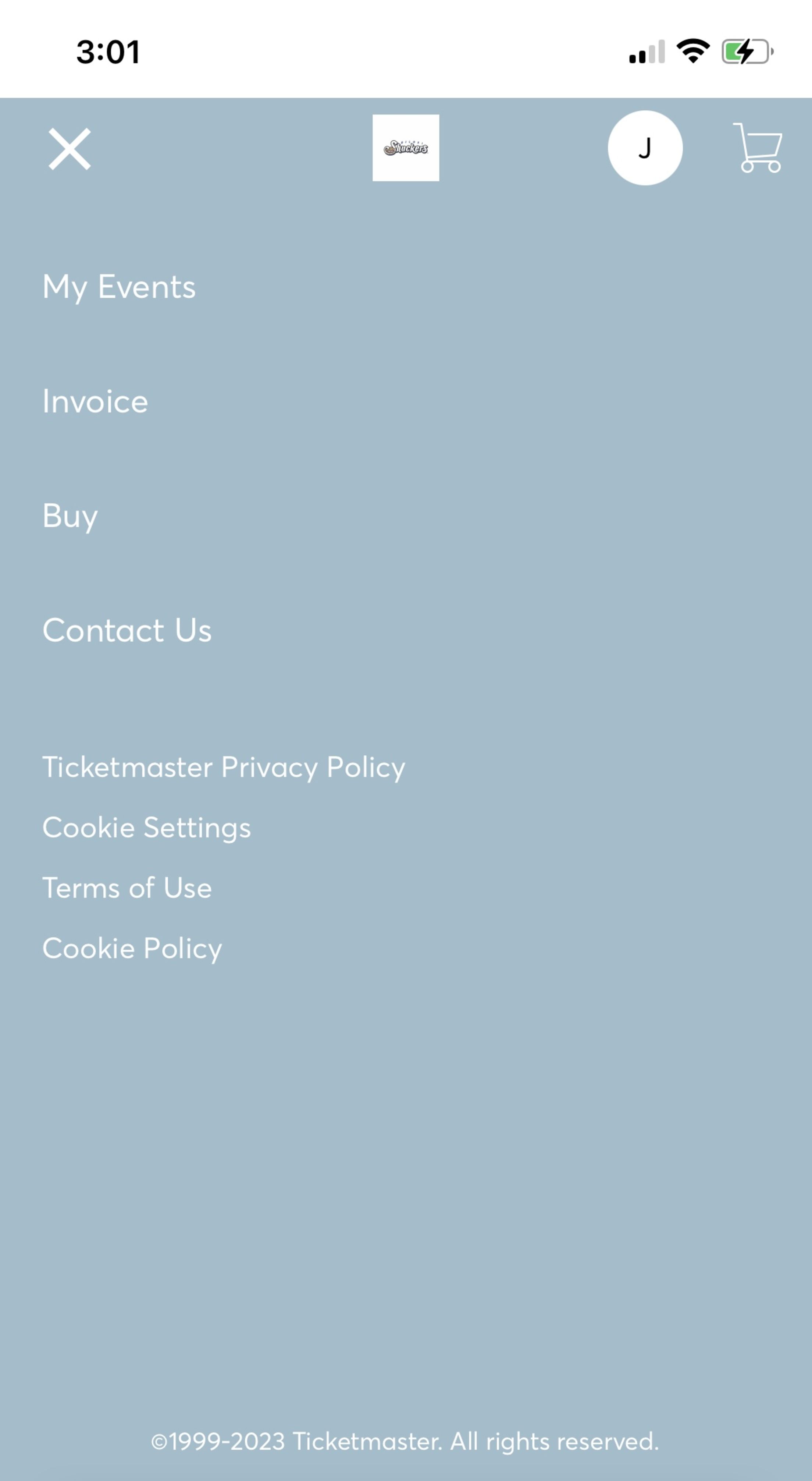 Step 5
Once logged in to your account, click on the three bars in the top left of the screen and then click "My Events".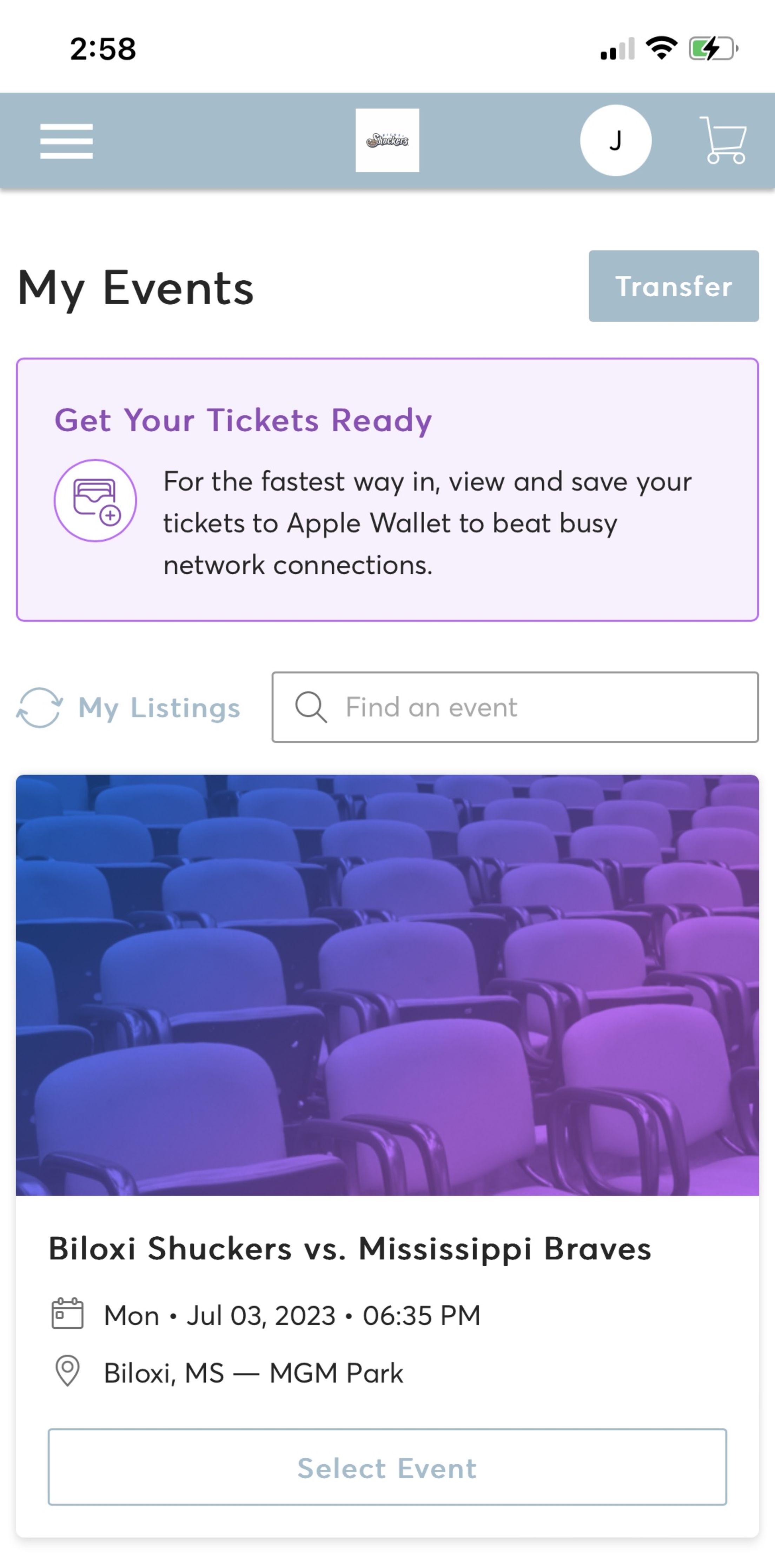 Step 6
After clicking "My Events", your events will appear in order from date. Next, select the event that you are attending.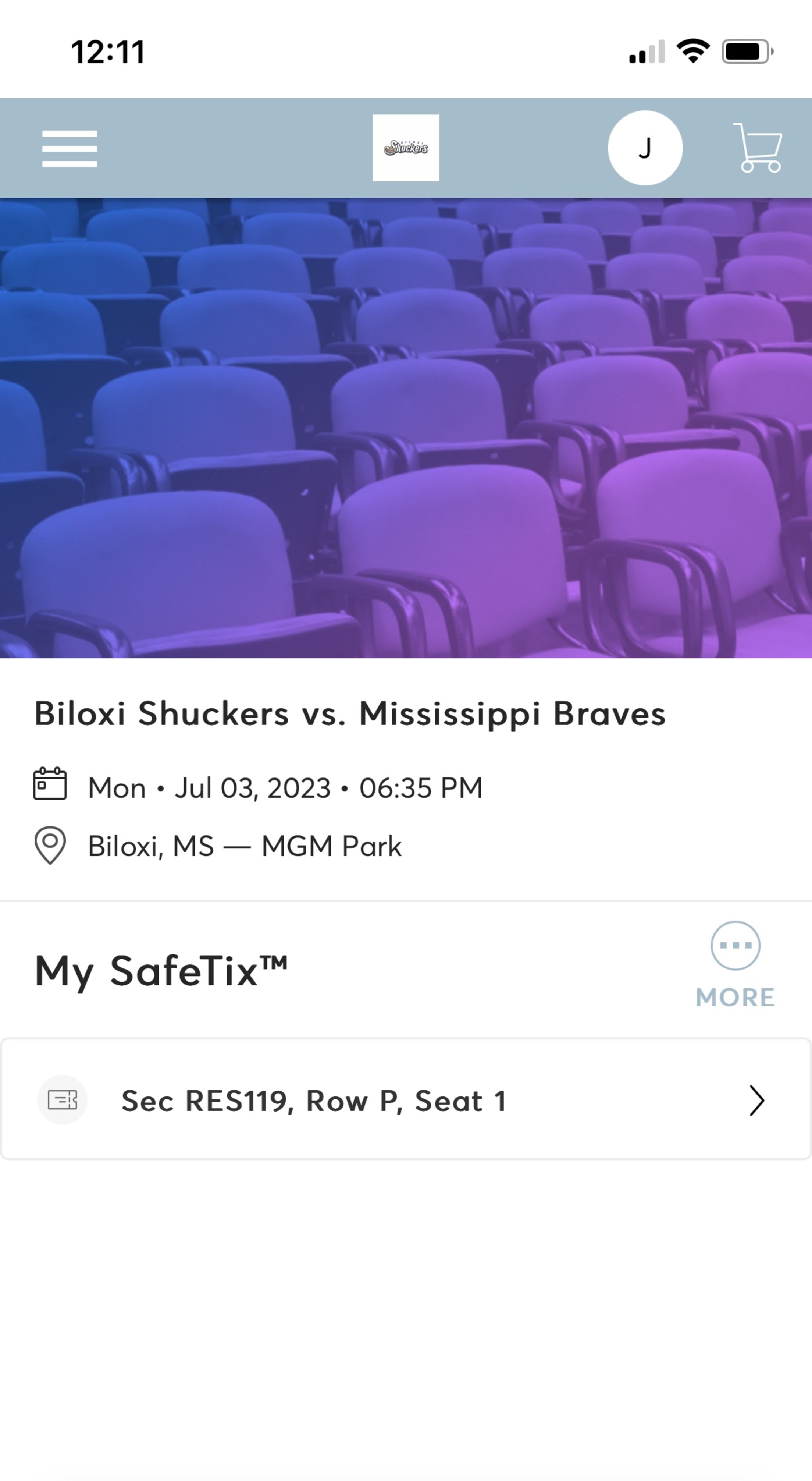 Step 7
Once you have selected the event, your section, row, and seat number should appear on the screen. Click on the ticket that you are trying to access.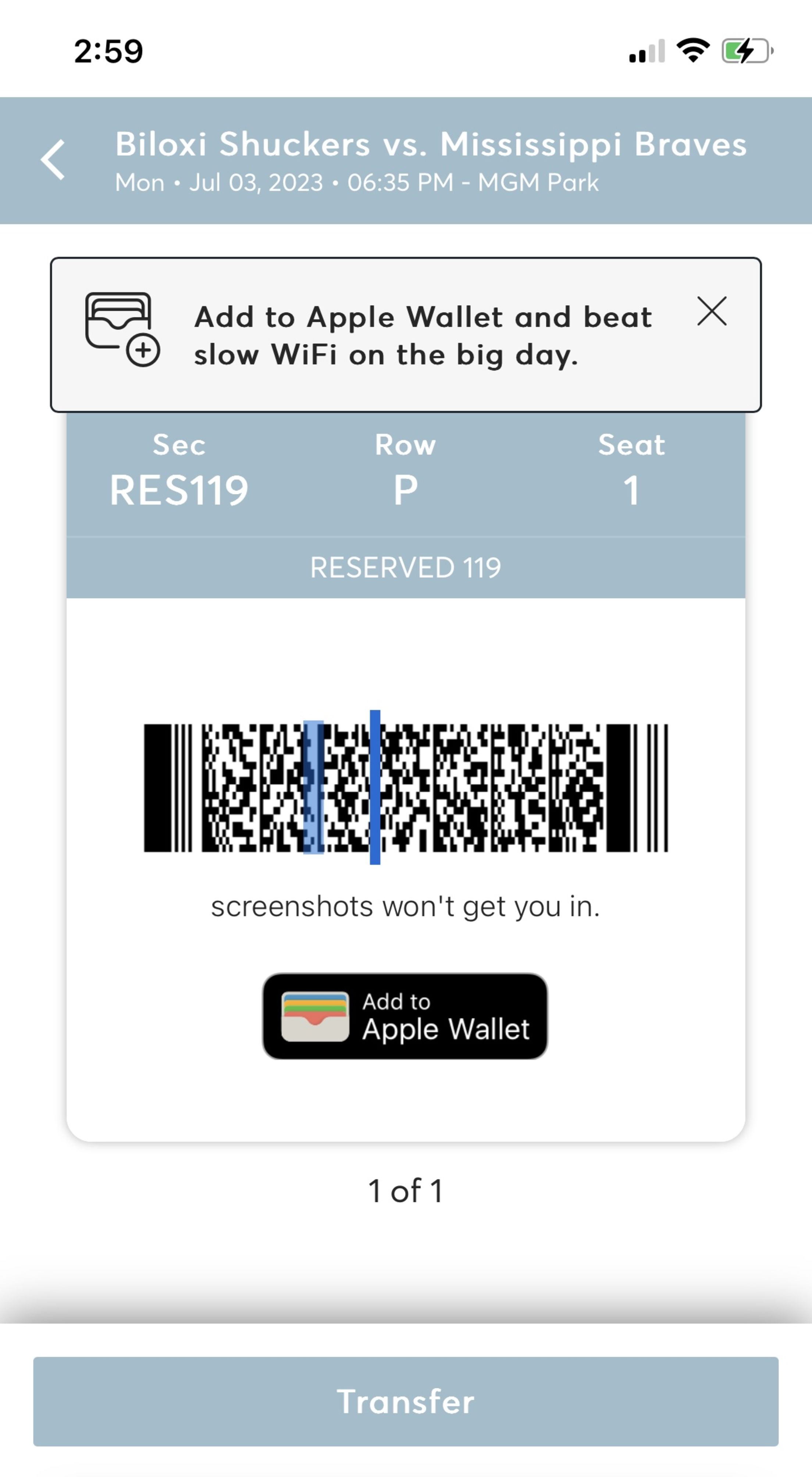 Step 8
Once you have selected the ticket, a rotating barcode will appear. Show this to the ticket scanner at the gate. You will be given the choice to add to your apple or google wallet.