Bats Explode Early In 14-10 Shuckers Win
Contreras Sets a New Career High with 11 Strikeouts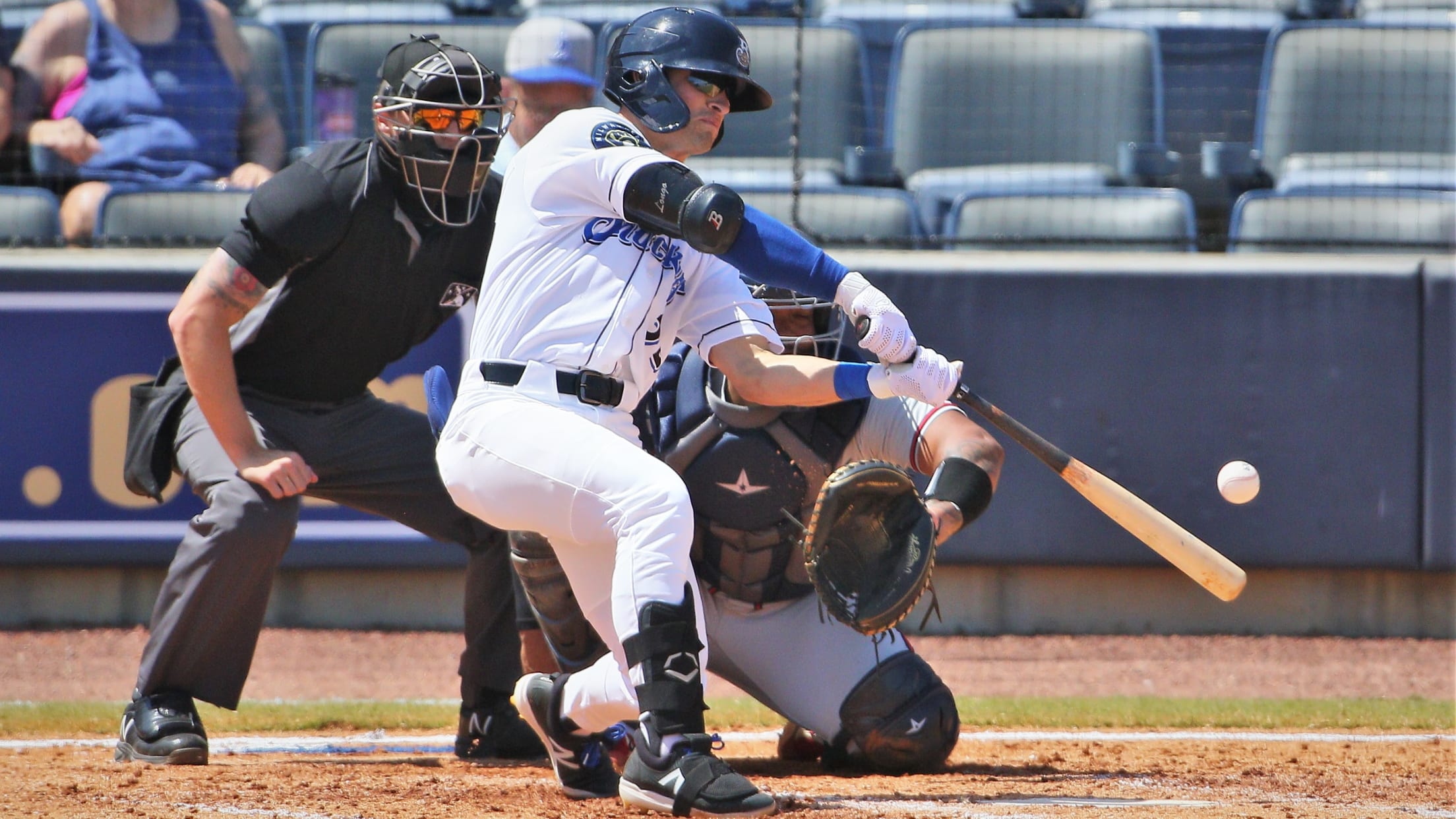 The Biloxi Shuckers (5-7) scored seven runs in the top of the first inning en route to a 14-10 win over the Mississippi Braves (4-8) on a windy Sunday at MGM Park. With the win, the Shuckers pick up their first series win of the year, taking four of six
No-Hitter! Four Shuckers Pitchers No-Hit M-Braves in 1-0 Win
Small, Vennaro, Kirby and Hardy Throw First Nine-Inning No-Hitter for Biloxi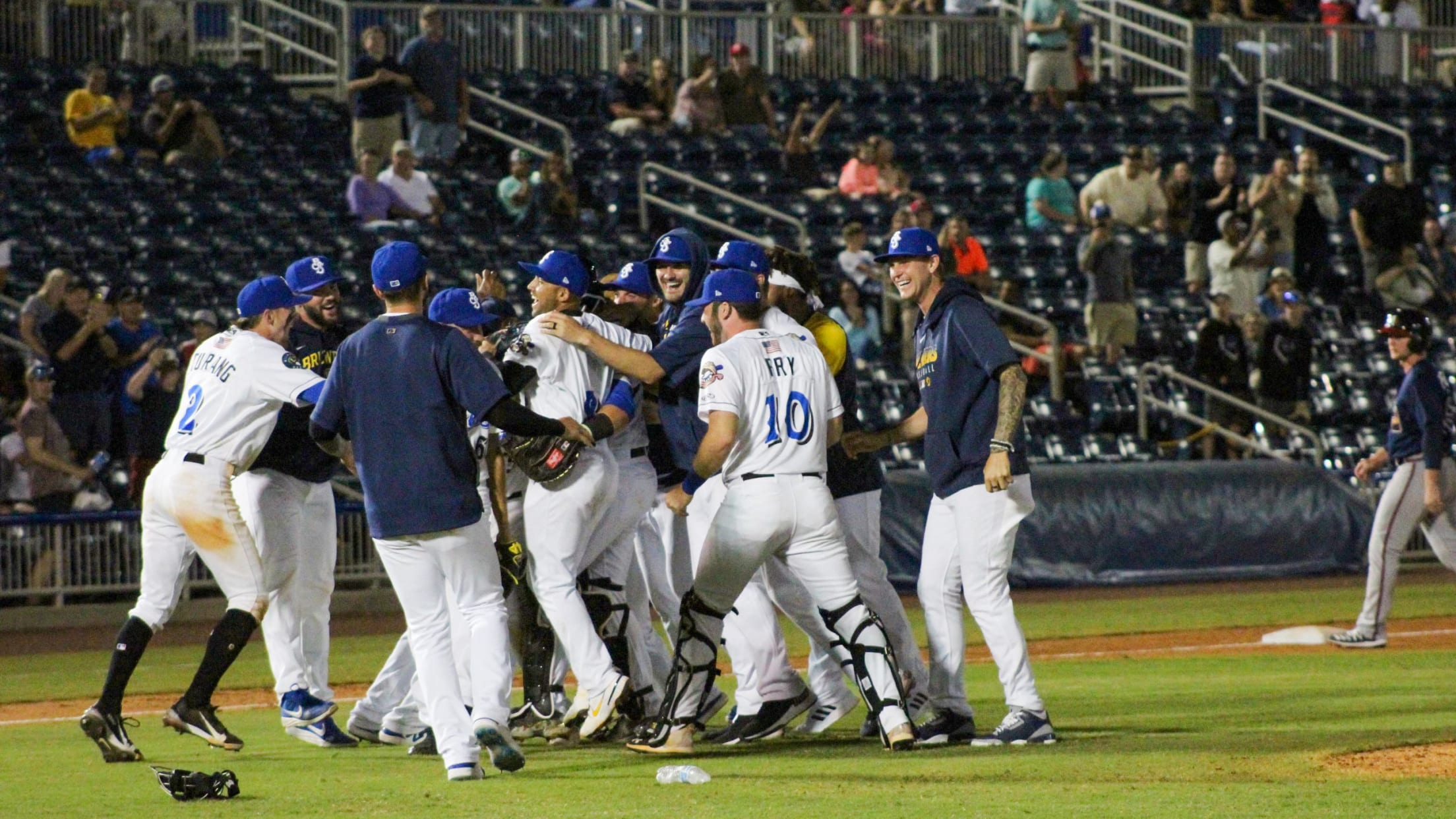 Ethan Small, Zach Vennaro, Nathan Kirby and Matt Hardy combined to no-hit the Mississippi Braves (4-7) in a 1-0 Biloxi Shuckers (4-7) win in front of a crowd of 3,482 on Saturday night at MGM Park. It was the first nine-inning no-hitter in the history of the Shuckers' franchise history
Friday Night Split - Shuckers and M-Braves Each Win One in DH
Fry's Double Wins Game One For Biloxi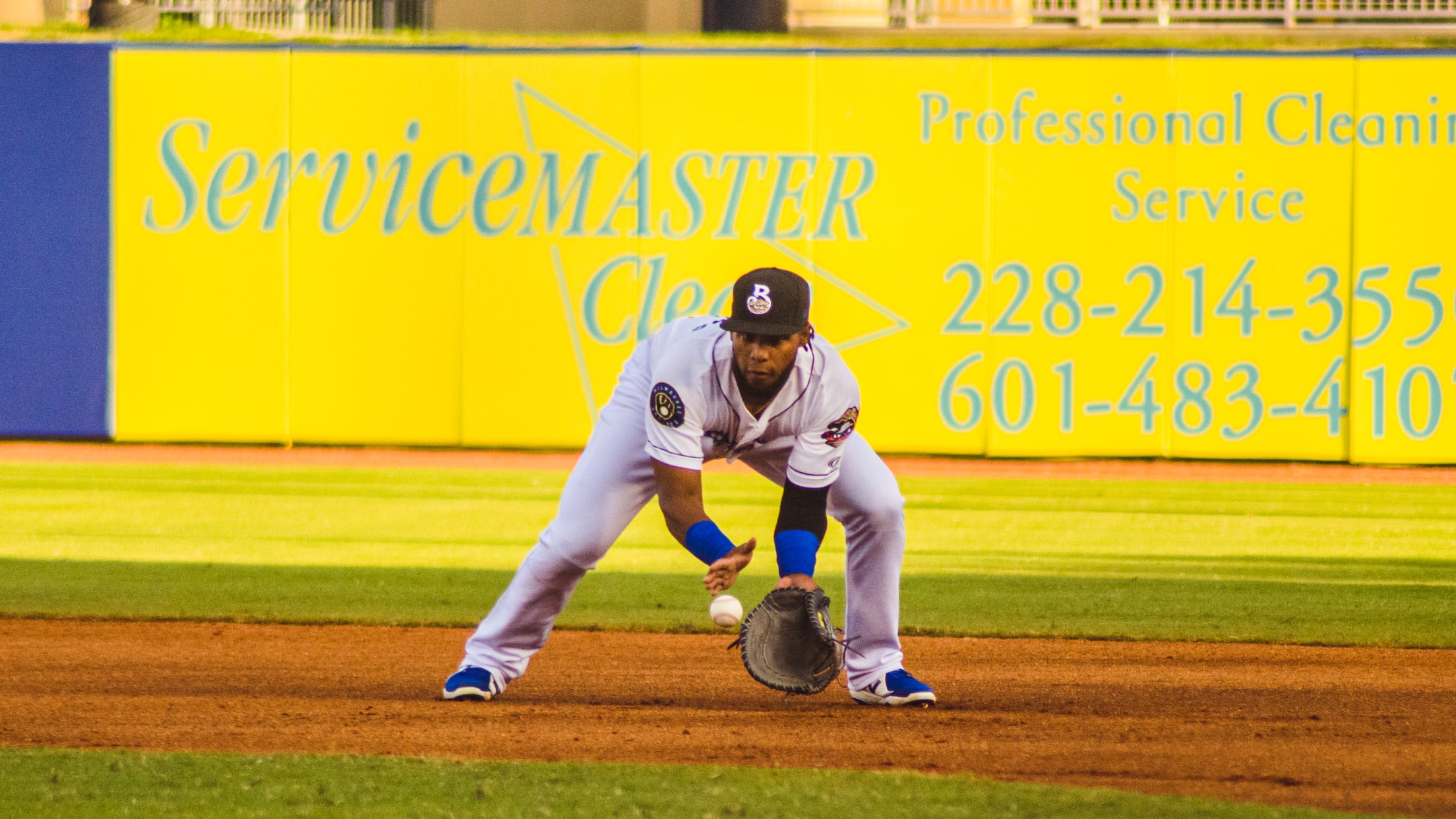 The Biloxi Shuckers (3-7) split their doubleheader against the Mississippi Braves (4-6) on Friday night, winning Game One 3-2 and dropping Game Two 2-0. Game One RHP Bowden Francis (W, 2-0) took the mound for the Shuckers in Game One and came out firing, striking out five and allowing just
Buffer Zone Seating To Be Open At MGM Park Starting May 25
Face Coverings Also No Longer Required at MGM Park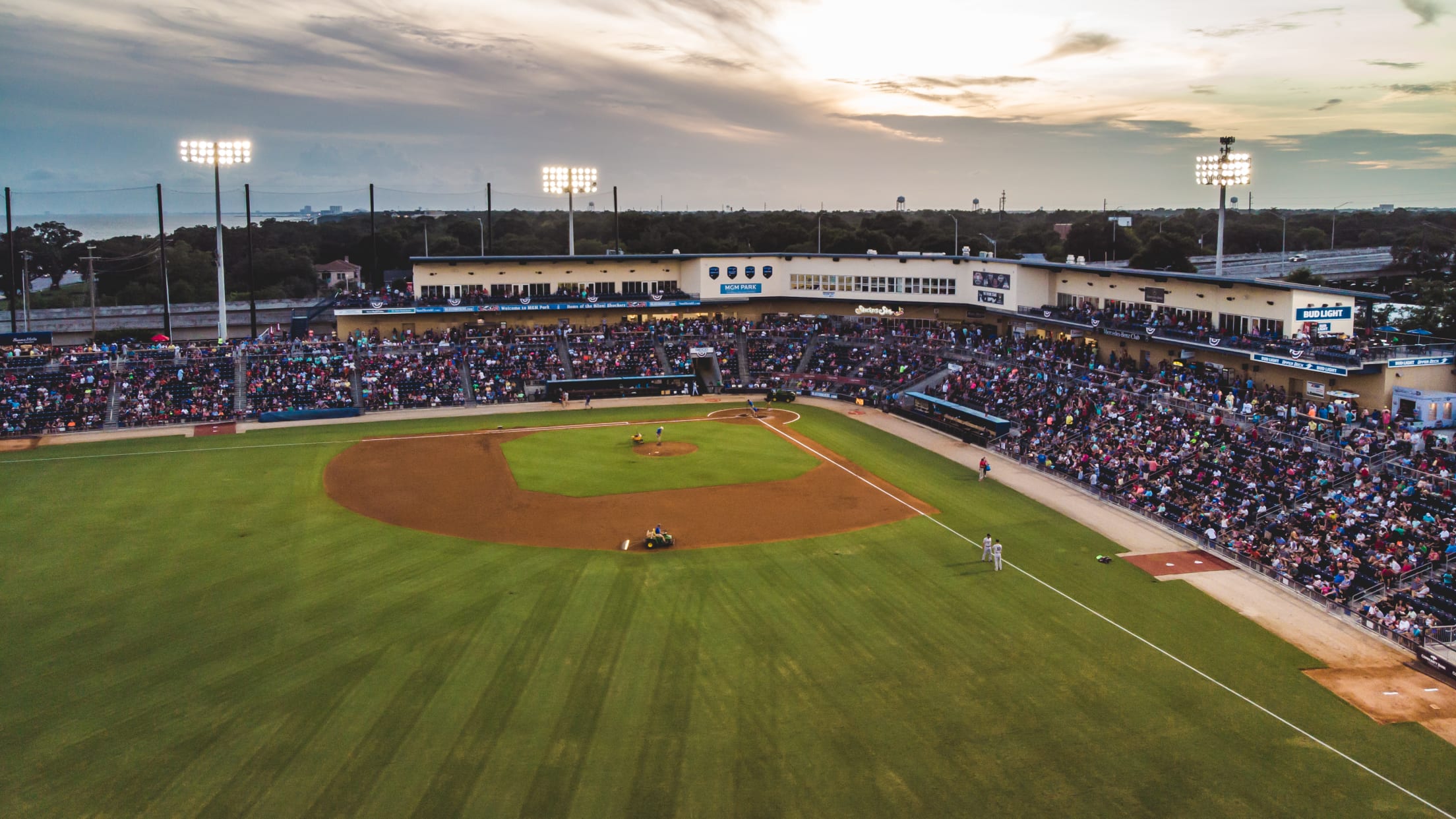 After the announcement by Major League Baseball of new guidelines for the 2021 season, the Biloxi Shuckers have announced that seating in the buffer zone at MGM Park will be available starting May 25. As part of Major League Baseball's health and safety protocols, the first row of seats around
Lutz' Go-Ahead Homer Send Shuckers To First Home Win
Bullpen Blanks M-Braves as Biloxi Comes Back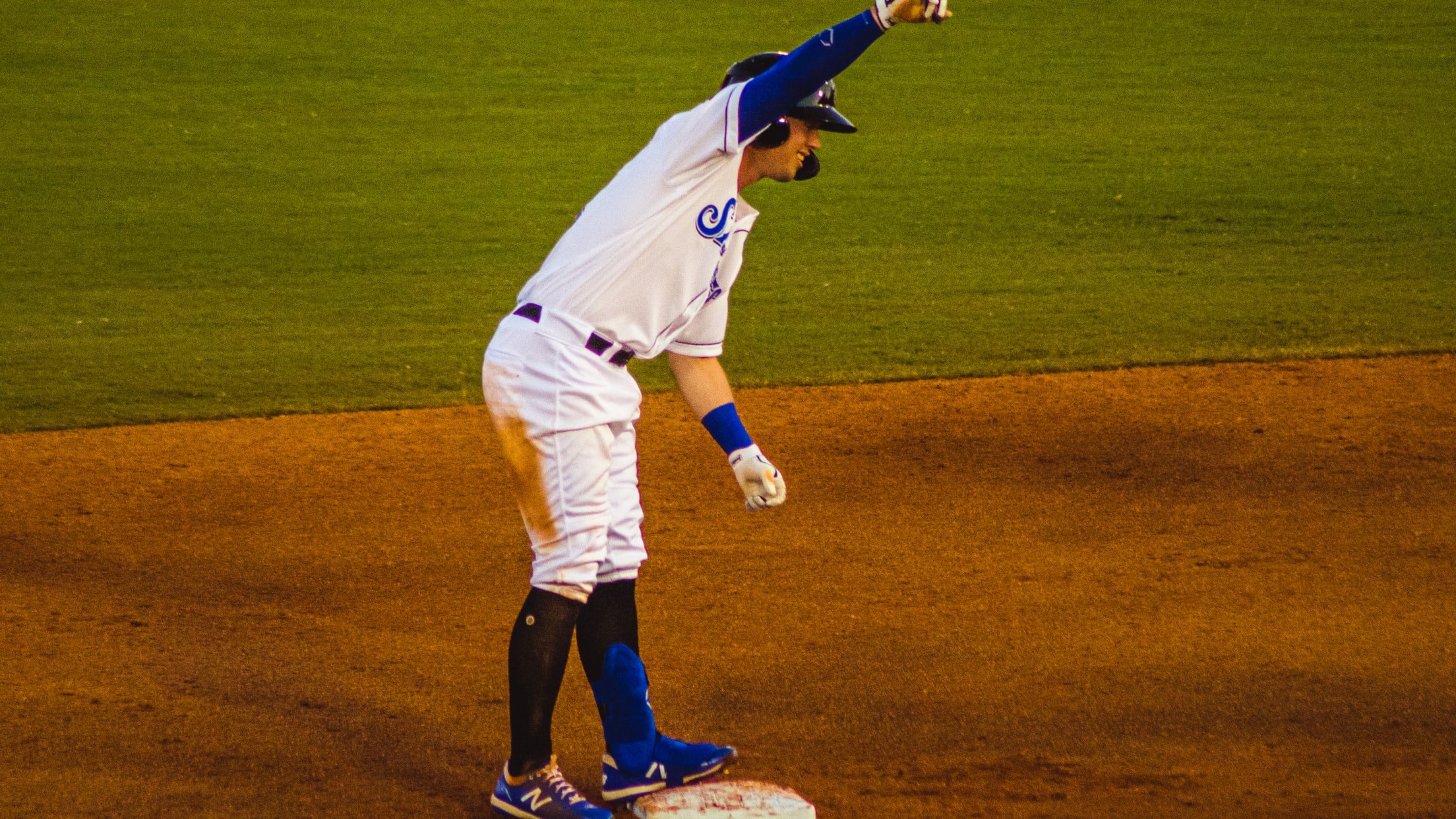 Tristen Lutz hit a go-ahead home run in the bottom of the seventh inning as the Biloxi Shuckers (2-6) topped the Mississippi Braves (3-5) 7-5 on Thursday night at MGM Park. The win was the first victory for the Shuckers at MGM Park since September 10, 2019. With the game
Opening Night Spoiled By Visiting M-Braves 
Zavolas Debuts and Lutz Homers in Shuckers Defeat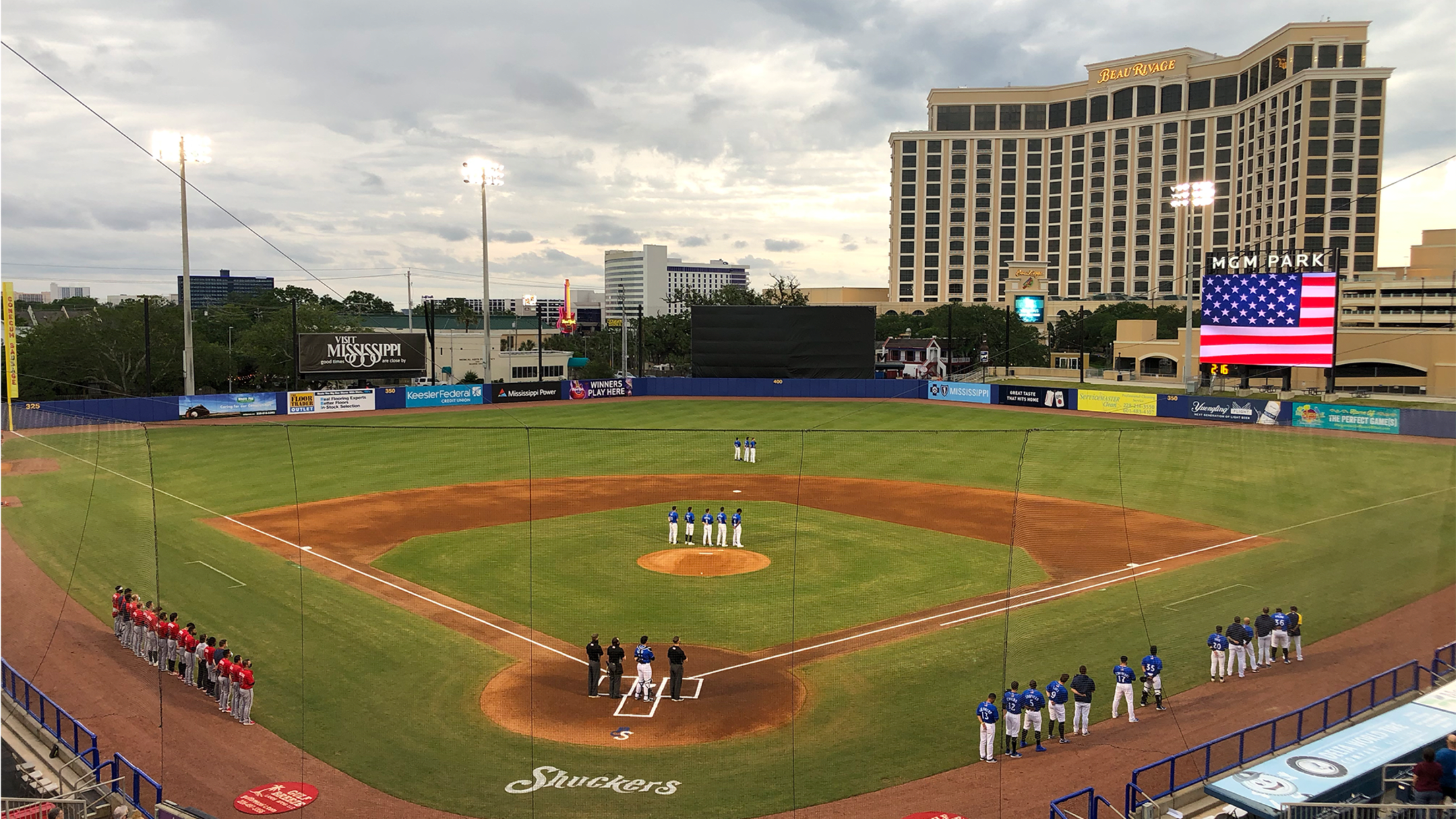 Tristen Lutz continued his hot hitting to start the season, but the Mississippi Braves (3-4) pulled away from the Biloxi Shuckers (1-6) late in a 6-3 Shuckers defeat on Opening Night at MGM Park. Biloxi's best opportunity to go in front late came in the seventh inning. With the Shuckers
Opening Night Postponed in Biloxi
Game Will Be Made Up as Part of Doubleheader on Friday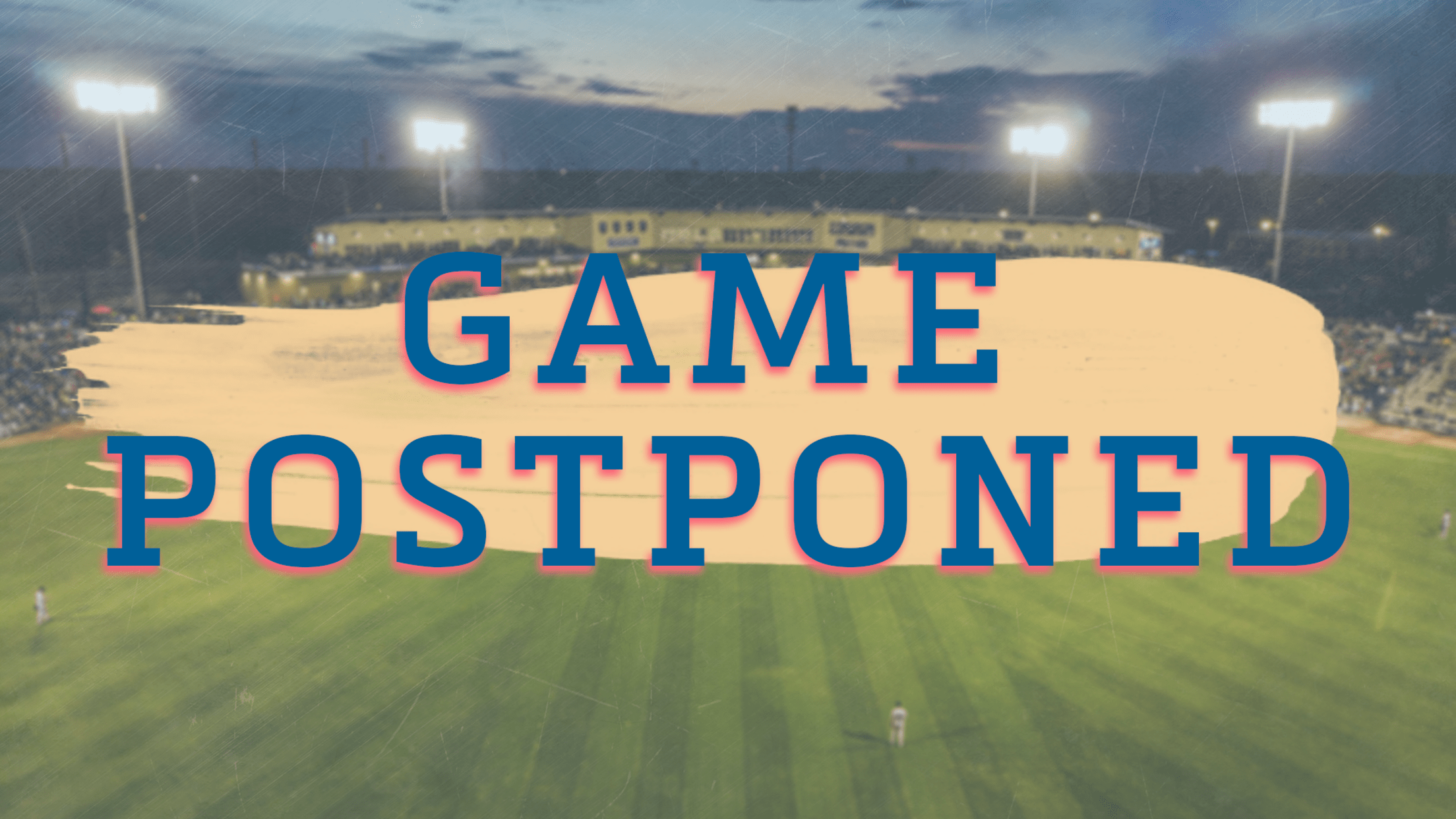 After the surface was deemed unplayable, the Biloxi Shuckers home opener against the Mississippi Braves was postponed on Tuesday night. The game will be made up as part of a doubleheader on Friday night. Game One of the doubleheader will commence at 5:35 pm on Friday afternoon and will be
Long Ball Undoes Shuckers In Series Finale With Barons
Bats Come Alive With Seven Extra-Base Hits for Biloxi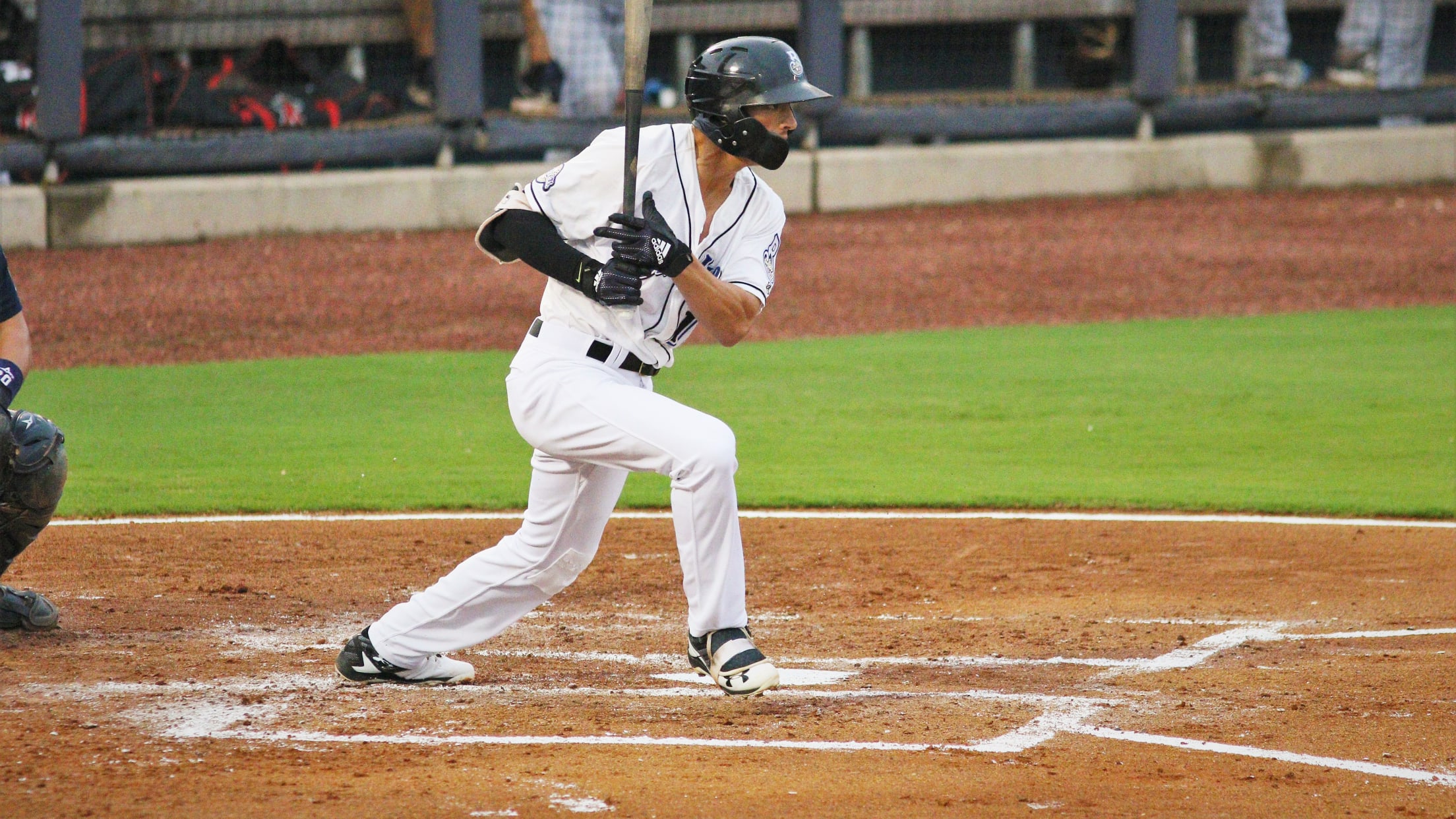 Despite seven extra-base hits, the Biloxi Shuckers (1-5) were unable to contain the Birmingham Barons (5-1) offense in a 10-4 loss on Sunday at Regions Field.The Shuckers will enjoy an off day on Monday before starting their home schedule on Tuesday night against the Mississippi Braves. Biloxi put the leadoff
MGM Park to Feature Digital Ticketing in 2021
Tickets Will Be Sent Through Email, Text to Fans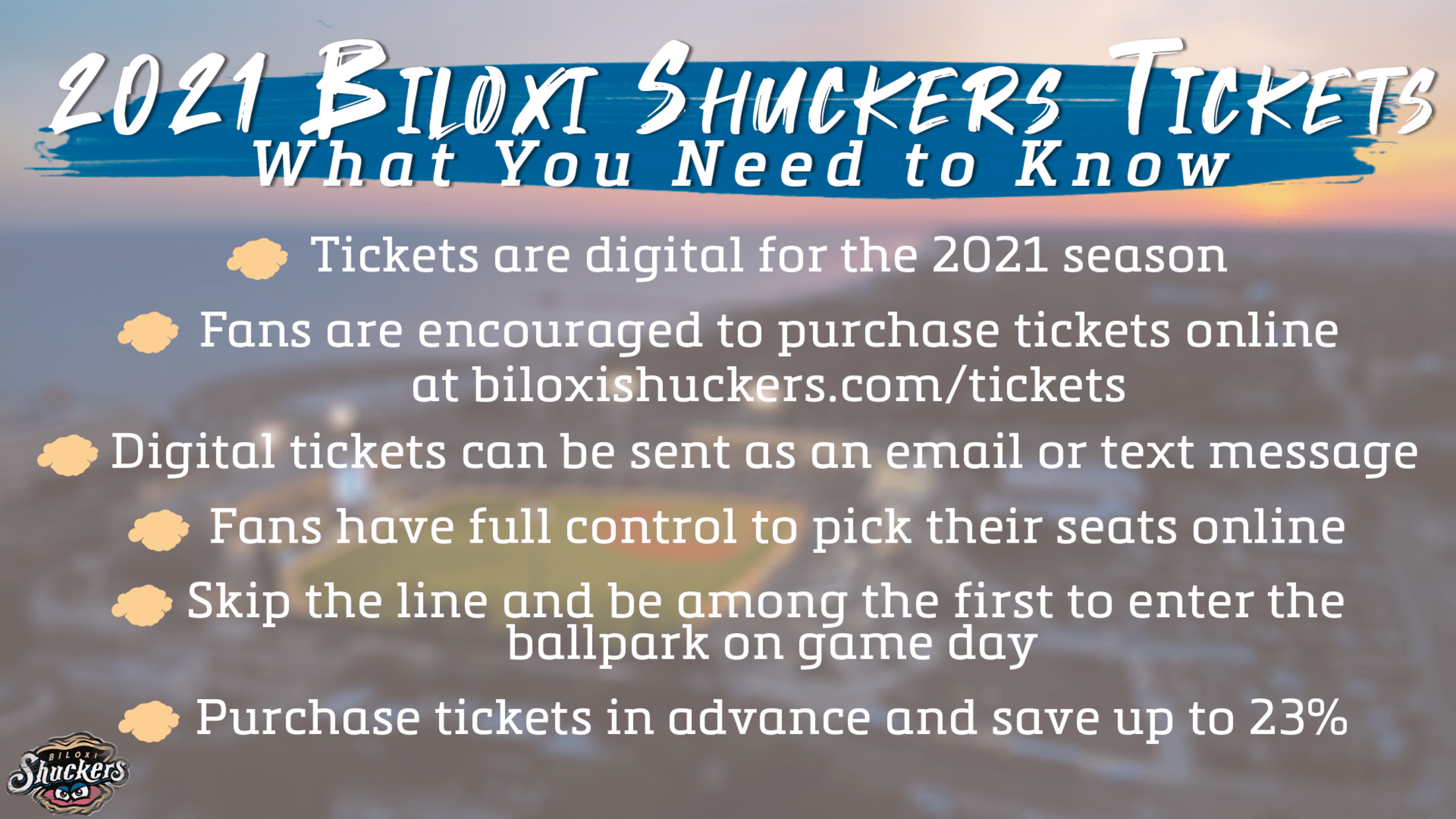 With Opening Day approaching on May 11, the Biloxi Shuckers want to make fans aware of the changes to ticketing at MGM Park in 2021. For health and safety precautions and ease for fans, ticketing will be digital during the 2021 season. "We want to make sure our fans know
Shuckers Drop Series With 8-2 Defeat To Birmingham
Lutz & Fry Each Homer for Biloxi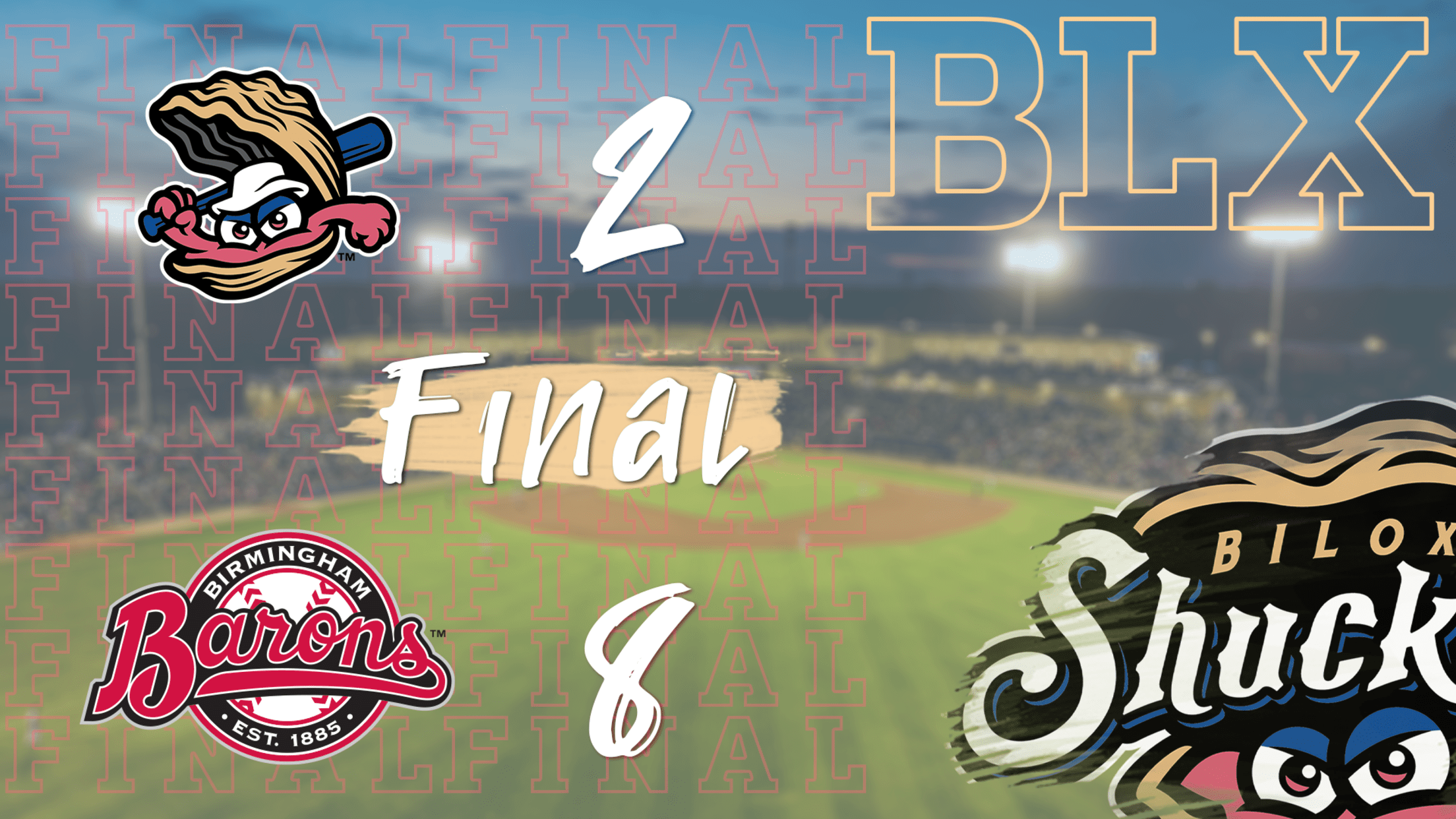 The Biloxi Shuckers (1-4) homered twice but were unable to outslug the Birmingham Barons (4-1) in an 8-2 defeat on Saturday night at Regions Field. Birmingham jumped out to a lead in the bottom of the first inning on a triple by Zack Granite and a groundout by Zach Remillard,
Biloxi Falls To Barons 7-3 In Small's Debut
Henry Hits First Home Run for Shuckers in 2021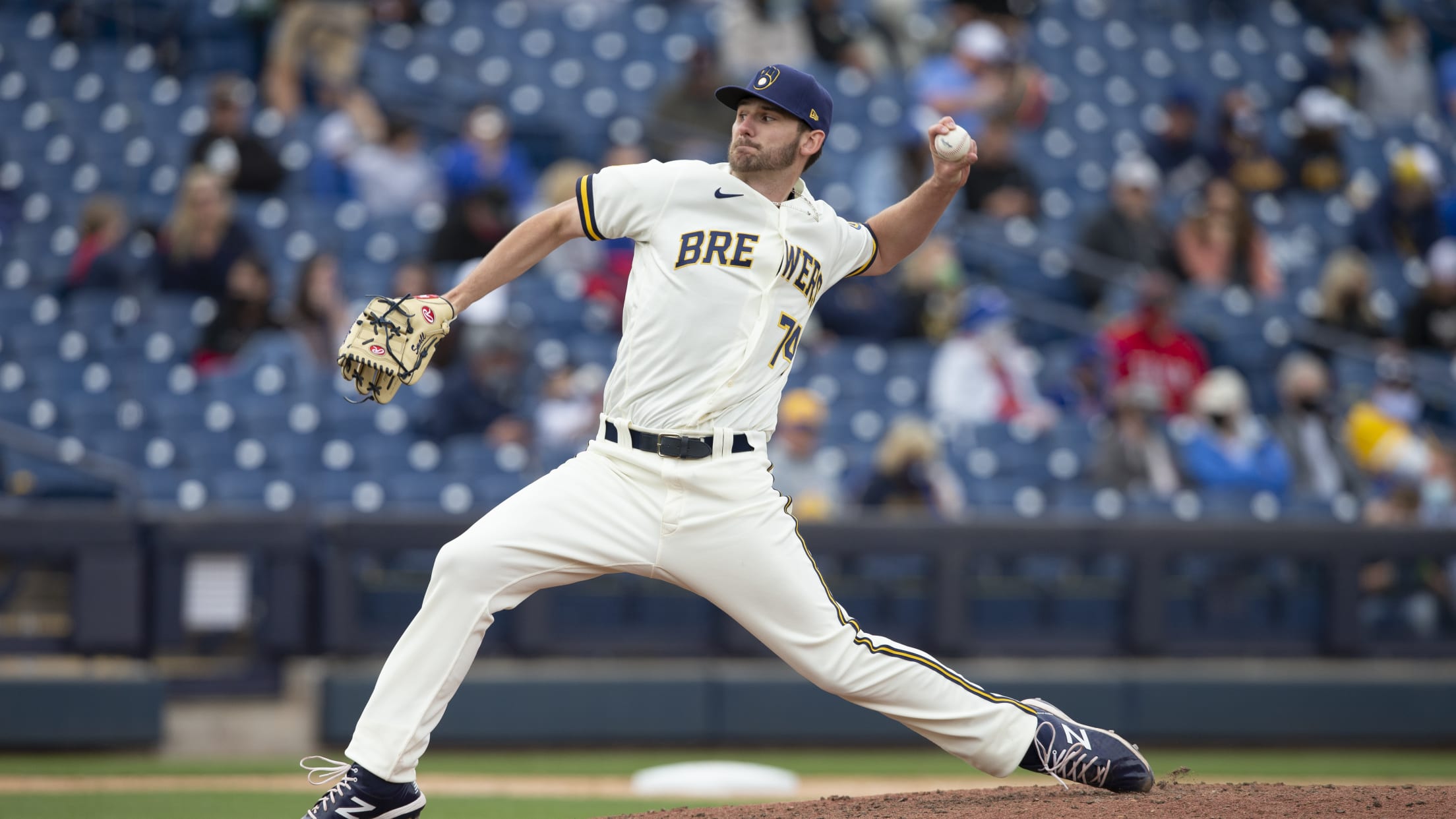 Three home runs by the Birmingham Barons (3-1) were too much to overcome for the Biloxi Shuckers (1-3) in a 7-3 defeat on Friday night at Regions Field. Trailing 2-0 heading to the fourth, Biloxi was able to tie the game on a double by Alexander Palma and a two-run
Walk This Way - Shuckers Draw 16 Walks In 14-6 Rout of Barons
13 Walks Come In 12-Run 6th Inning for Biloxi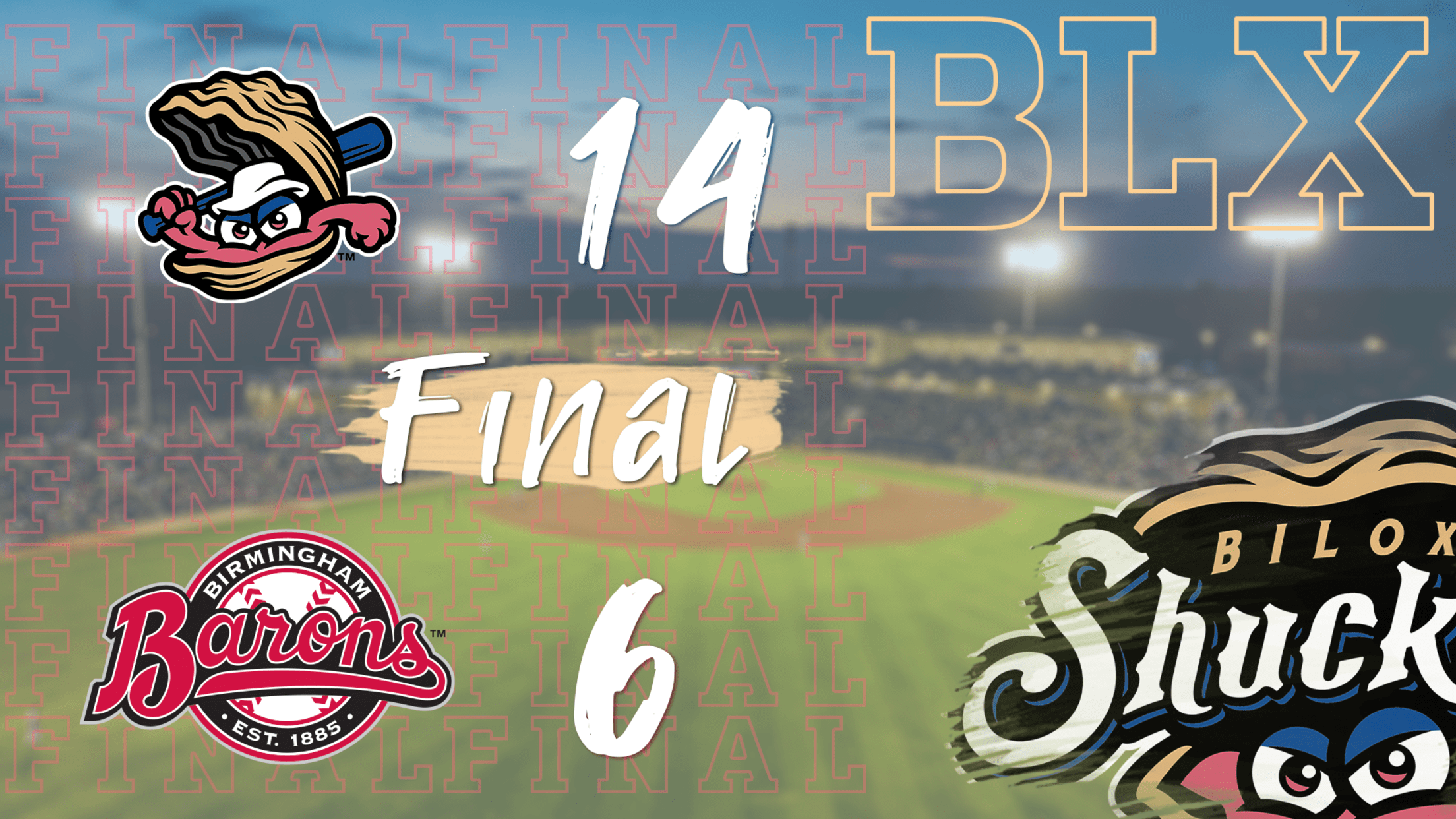 A historic top of the 6th inning in which the Biloxi Shuckers (1-2) drew 13 walks against the Birmingham Barons (2-1) propelled Biloxi to a 14-6 victory on Thursday night at Regions Field. The Shuckers drew a total of 16 walks, the most in a single game in franchise history.
Shuckers Drop Both Legs of Doubleheader to Barons
Late Homer by Barons Breaks Tie in Game 2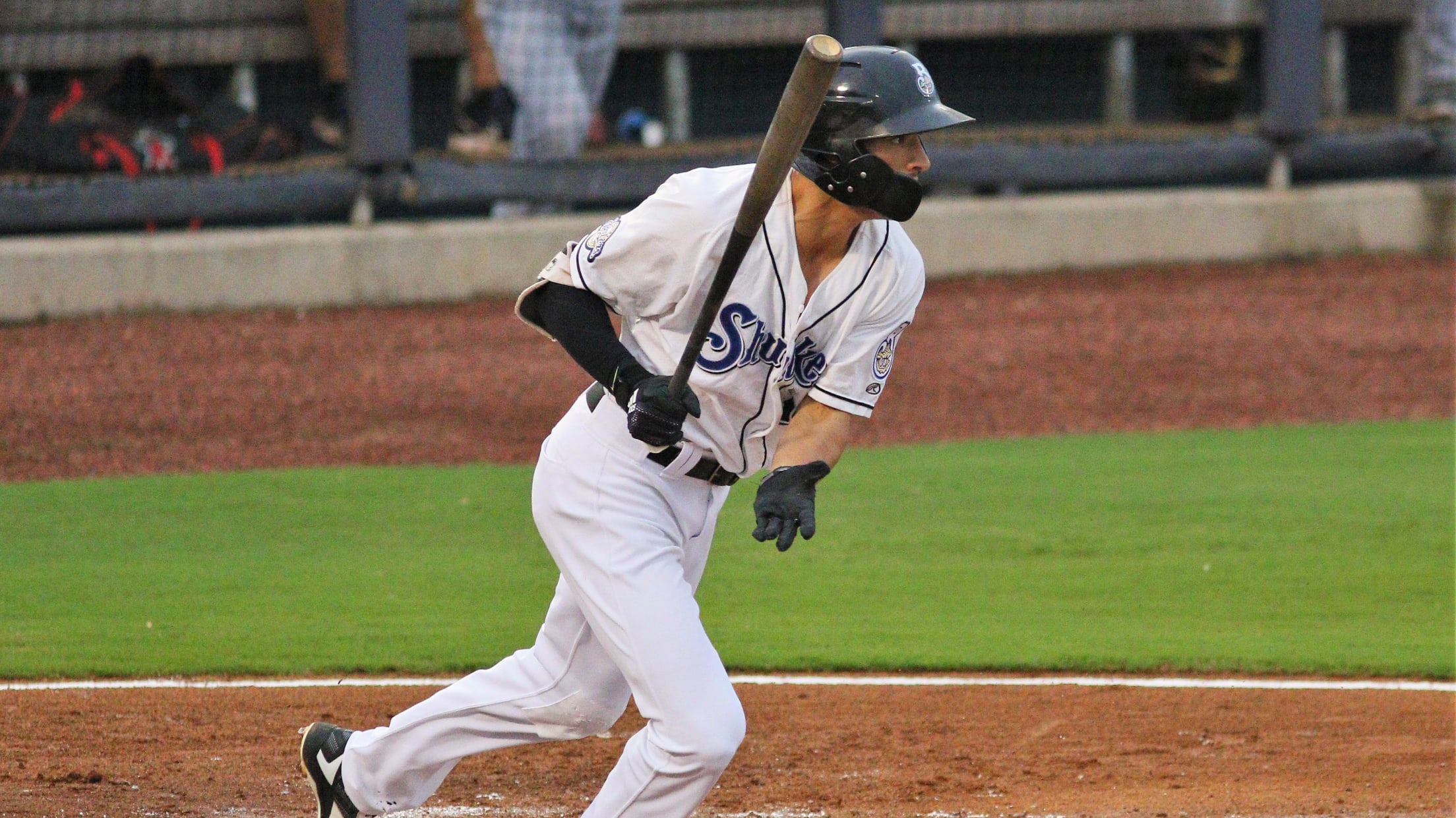 In their first action in almost 600 days, the Biloxi Shuckers (0-2) fell in both games of a doubleheader against the Birmingham Barons (2-0) 6-1 in Game 1 and 2-1 in Game 2 on Wednesday night at Regions Field. It's the second time in six seasons the Shuckers have lost
Opening Night in Birmingham Postponed
Game Will Be Played as Part of a Doubleheader Starting at 4:45 pm on Wednesday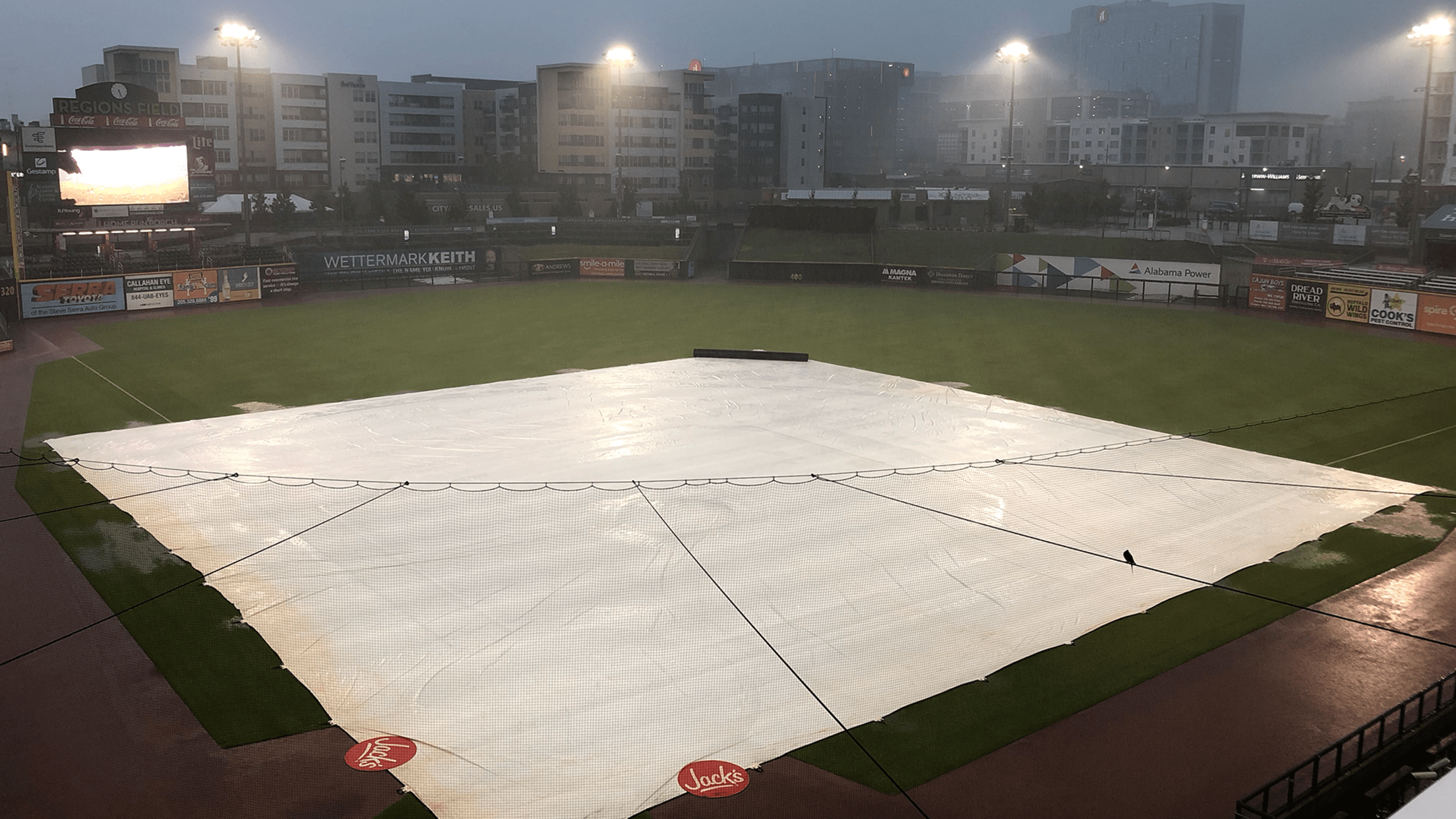 The Biloxi Shuckers season opener against the Birmingham Barons has been postponed due to heavy rain and flooding in the greater Birmingham area. The Shuckers will play a doubleheader against the Barons on Wednesday, May 5 with the first game commencing at 4:45 pm CST. Each game of the doubleheader
Initial Shuckers 2021 Roster Announced
Four of Brewers Top 20 Prospects on Projected Opening Day Roster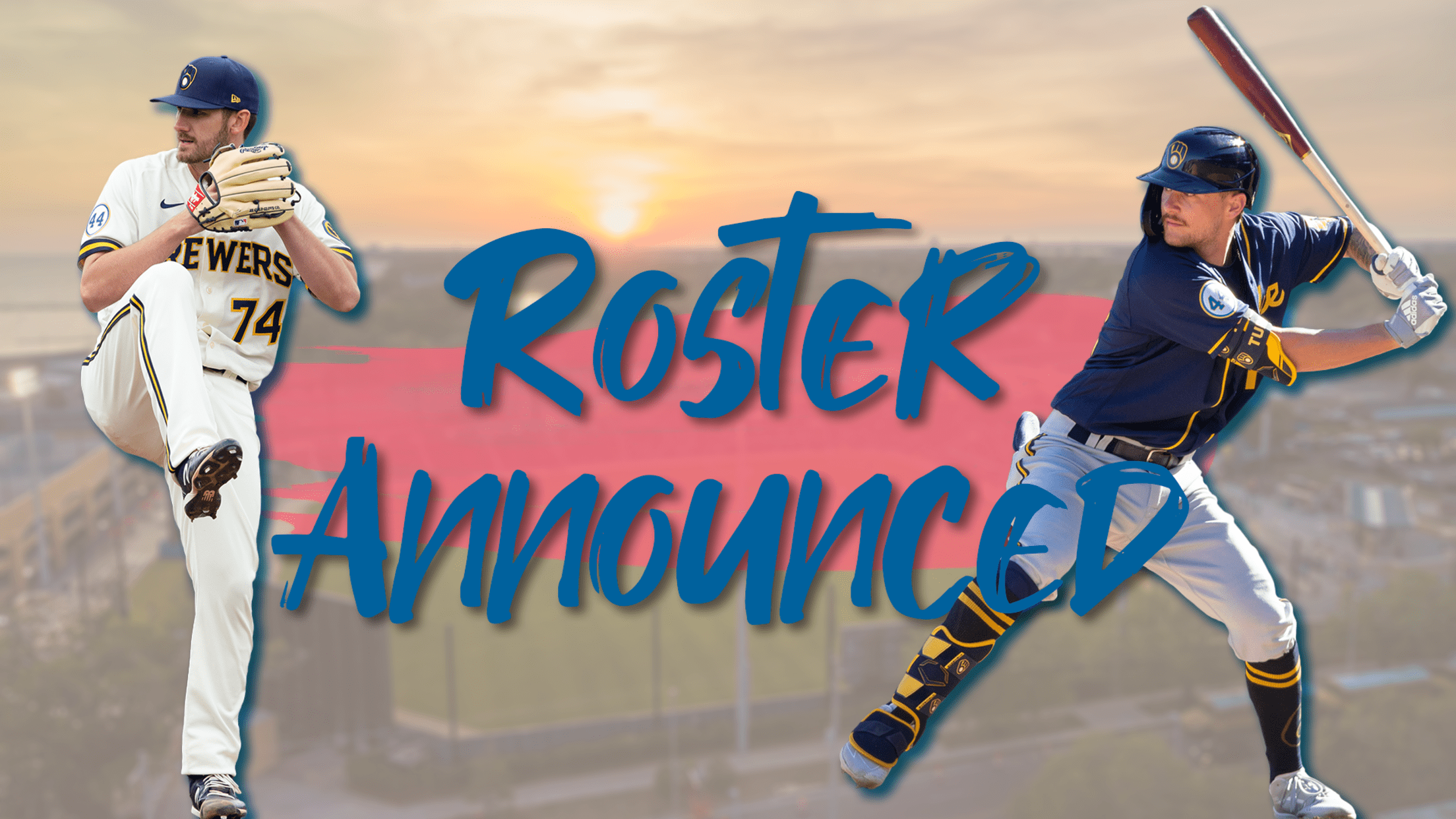 The Biloxi Shuckers, Double-A affiliate of the Milwaukee Brewers, announced their initial roster for the 2021 campaign on Monday. The roster is headlined by four of the Brewers Top 20 Prospects and features two of the Brewers last three first-round draft picks. Pitchers: Cody Beckman, Luis Contreras, Jake Cousins, Leo
Biloxi Shuckers Announce May Promotions
Details on Daily Promotions and Giveaways for First 12 Shuckers' Games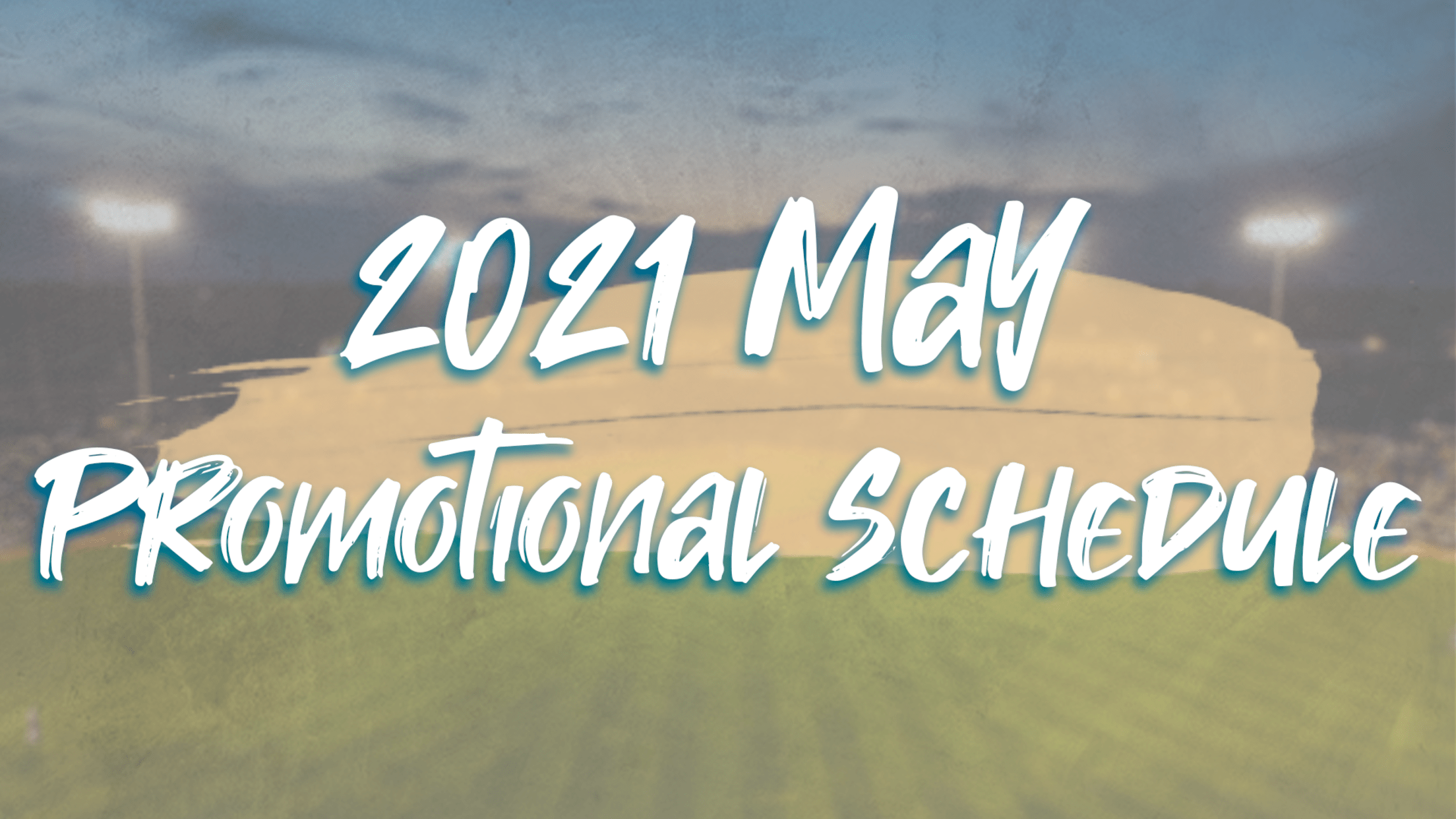 With the 2021 season just days away, the Biloxi Shuckers have announced their promotional schedule for the month of May. The month includes two giveaways, two fireworks shows and the return of Bark at the Park. The first giveaway of the season comes across two nights on Tuesday, May 11
Individual Game Tickets On Sale May 3 at 10 am
MGM Park to Operate Near Full Capacity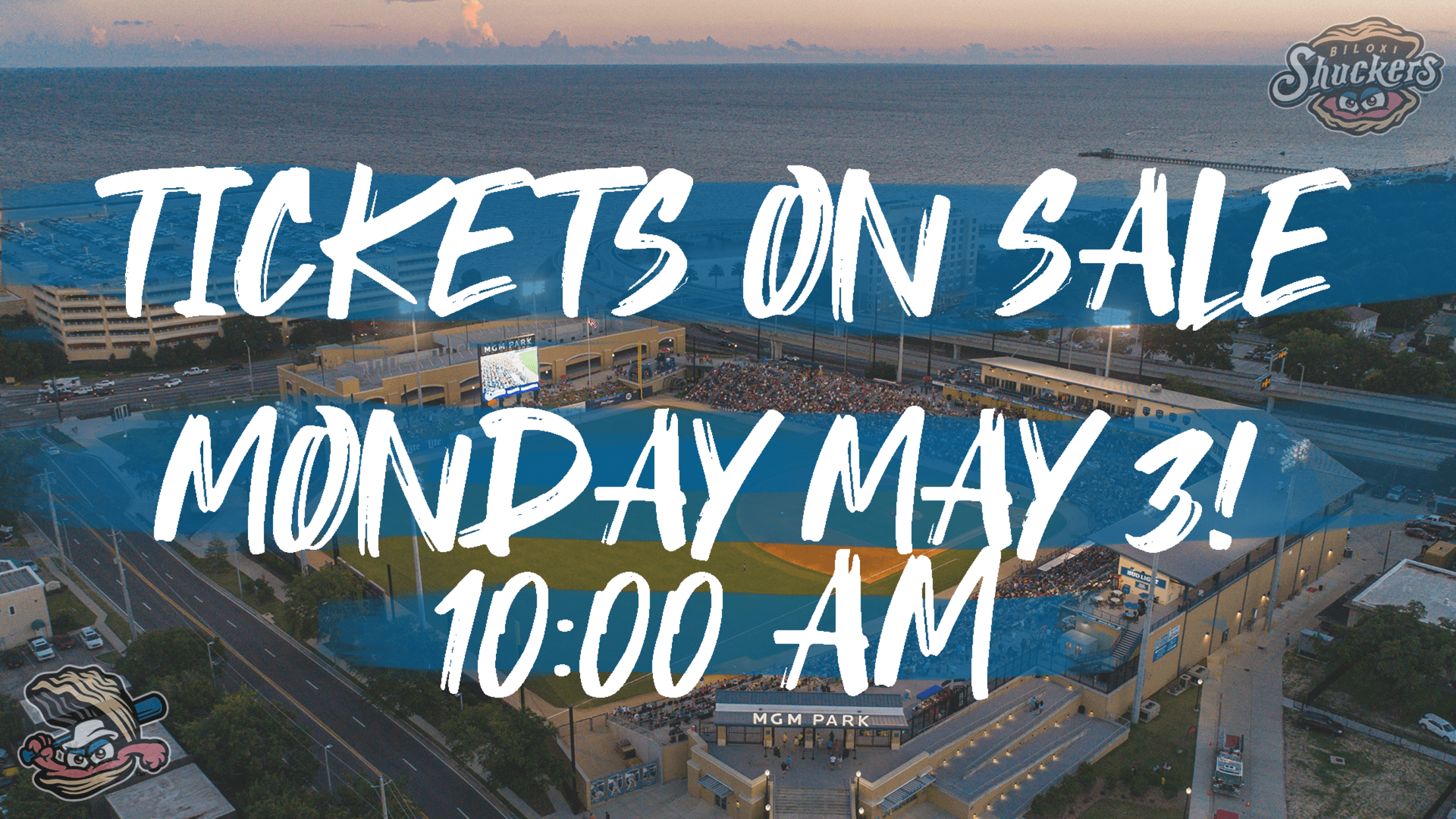 Individual tickets for all 60 Biloxi Shuckers home games will be available for purchase on Monday, May 3 starting at 10 am. Fans will be able to purchase tickets online at biloxishuckers.com or by visiting the MGM Park Box Office, located on the northeast side of the stadium closest to
Start Times For All Shuckers Home Games Announced
2021 Schedule Features Primarily 6:35 pm First Pitch at MGM Park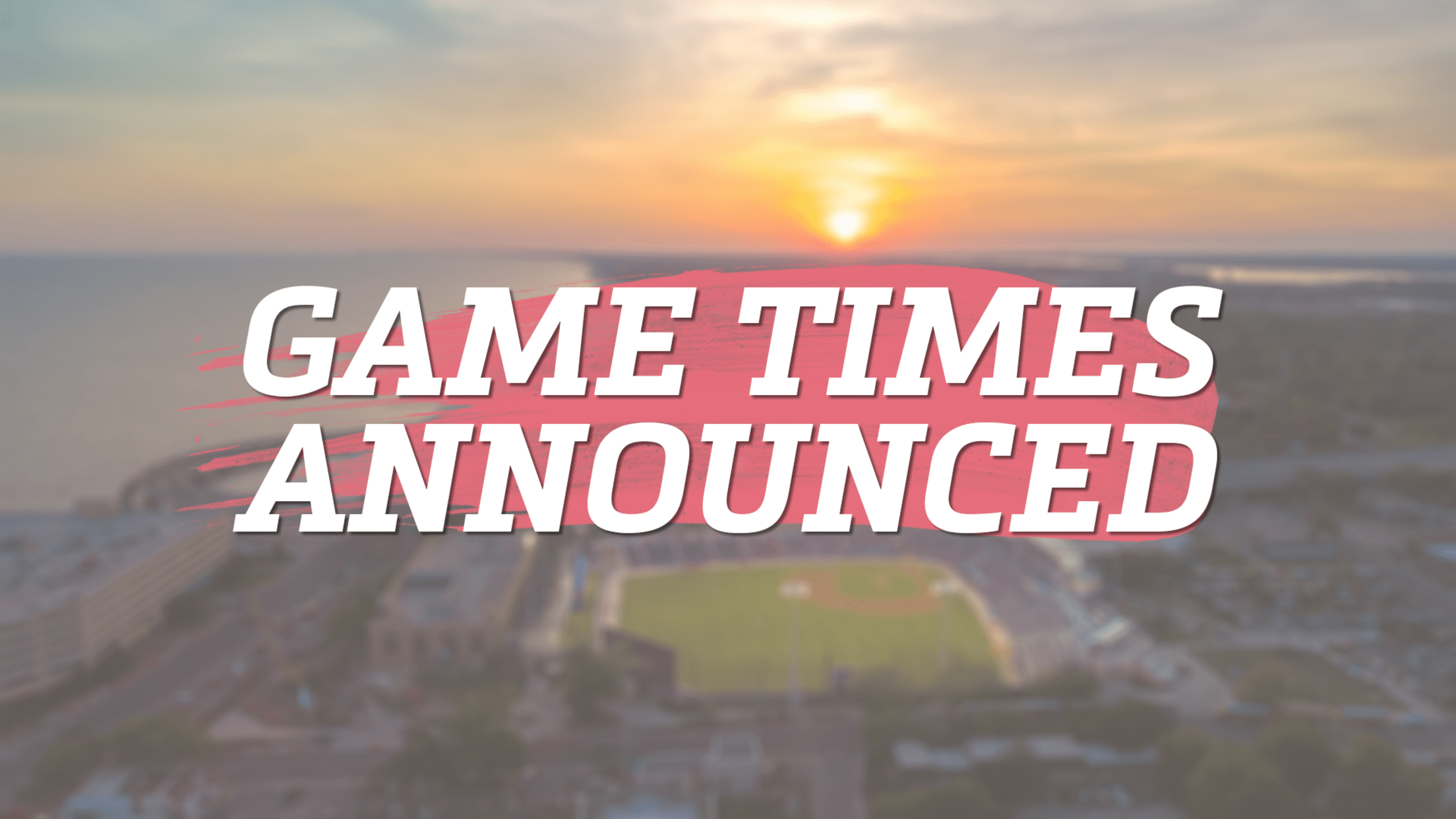 The Biloxi Shuckers, Double-A affiliate of the Milwaukee Brewers, officially announced their game times for the 2021 season. During the 2021 campaign, all Tuesday through Saturday games at MGM Park will start at 6:35 pm. For Sundays during the months of May and June, home games will begin at 1:05
Prospects1500 Preview - Henry, Dillard, and Spanberger
Final Installment Previews Three Position Players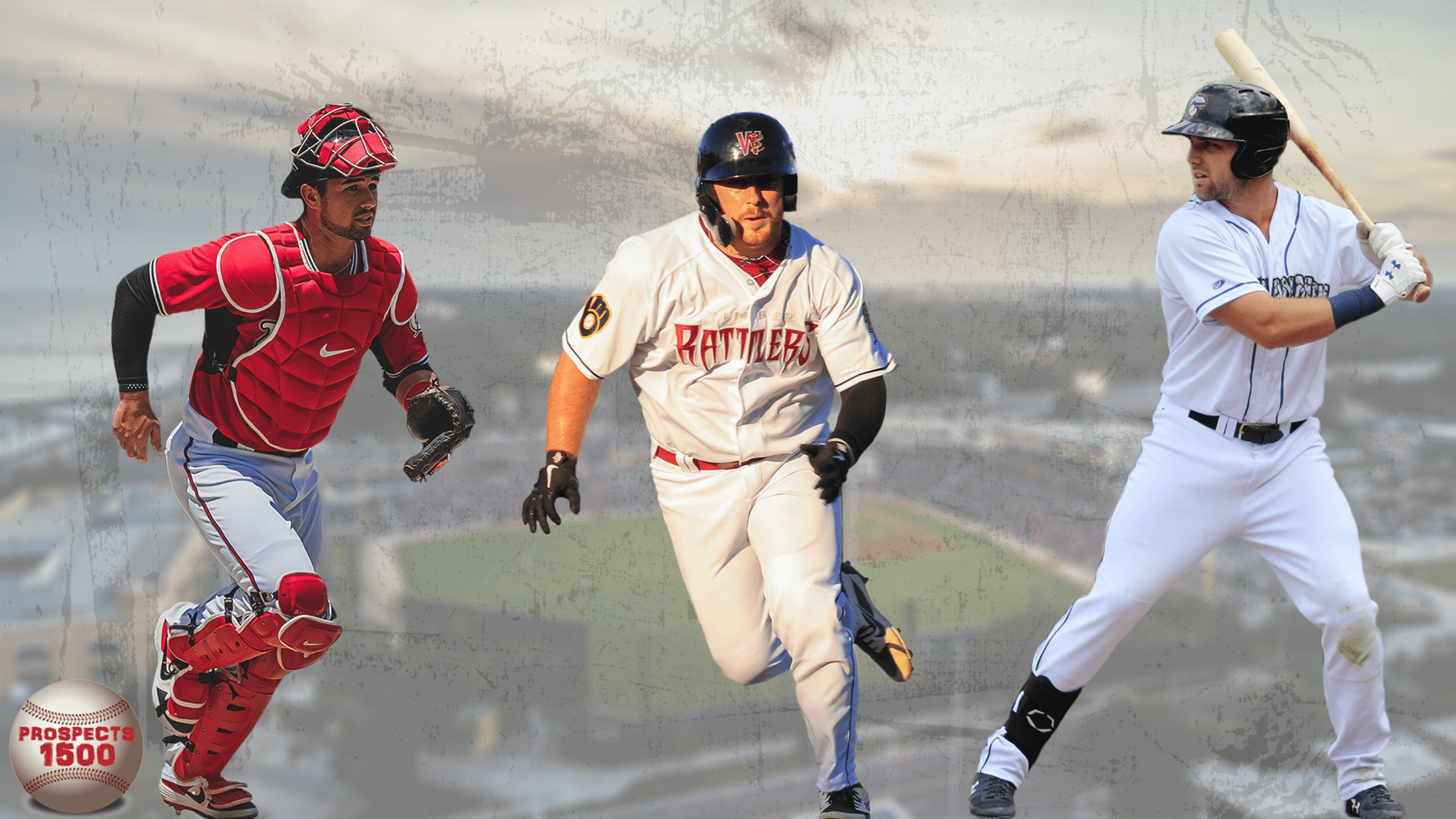 The Biloxi Shuckers and Prospects1500 player preview series comes to a close, but not before taking a look at three additional players. This third and final installment highlights three position players yet to make their debut in Biloxi. David Gasper previews catcher Payton Henry, infielder/outfielder Thomas Dillard and infielder Chad
Prospects1500 Preview - Ashby, Zavolas, Crawford and Lazar
Four Pitching Prospects Featured for 2021 Season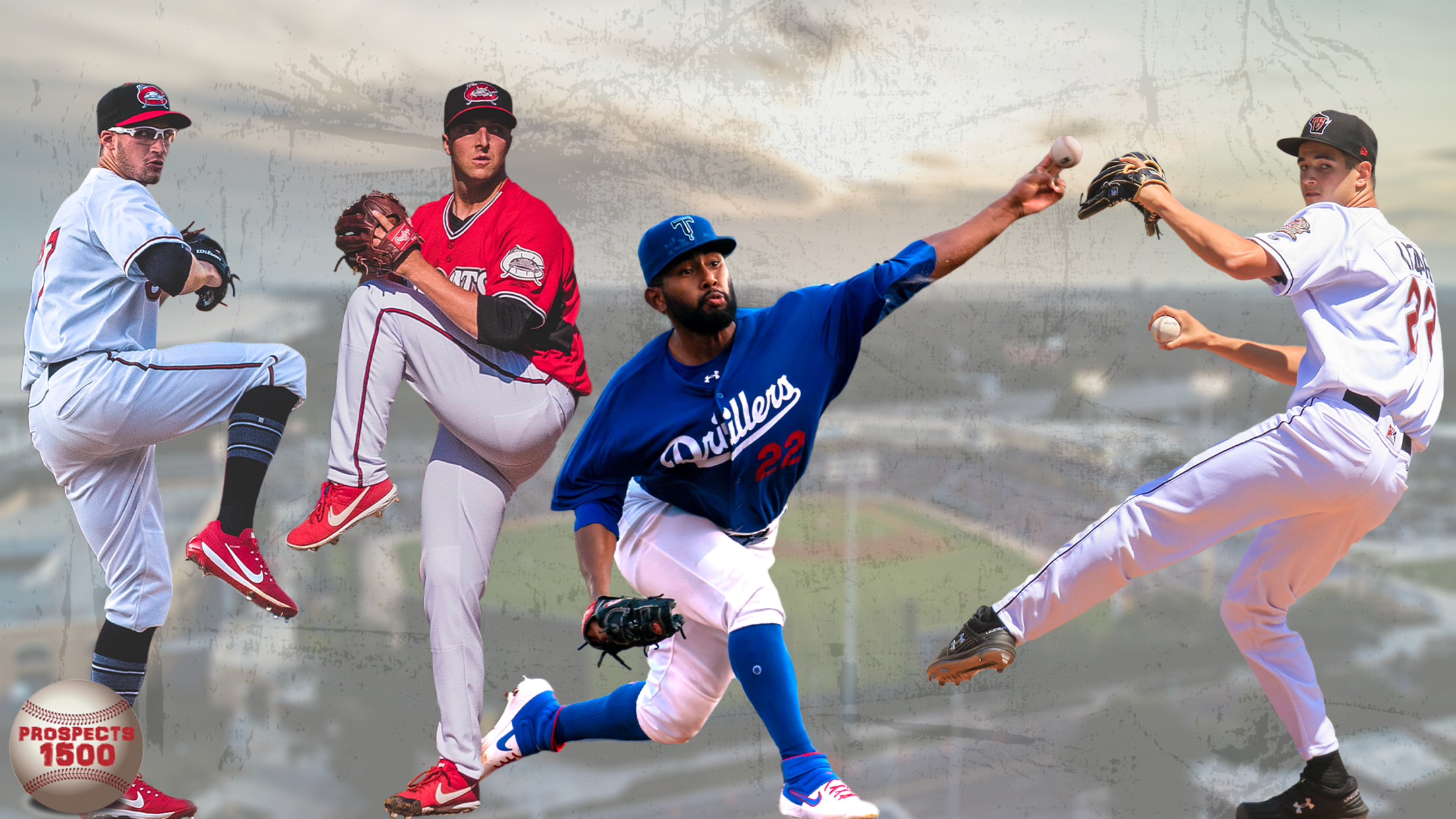 After previewing three position players last week, the Biloxi Shuckers and Prospects1500 continue to preview potential talent projected to be in Biloxi for the 2021 season. Turning the page to pitching prospects, David Gasper offers some insight into pitchers Aaron Ashby, Noah Zavolas, Leo Crawford and Max Lazar. You can
Prospects1500 Preview - Lutz, Feliciano and Turang
Three of the Top 10 Prospects in the Brewers seem destined for Biloxi in 2021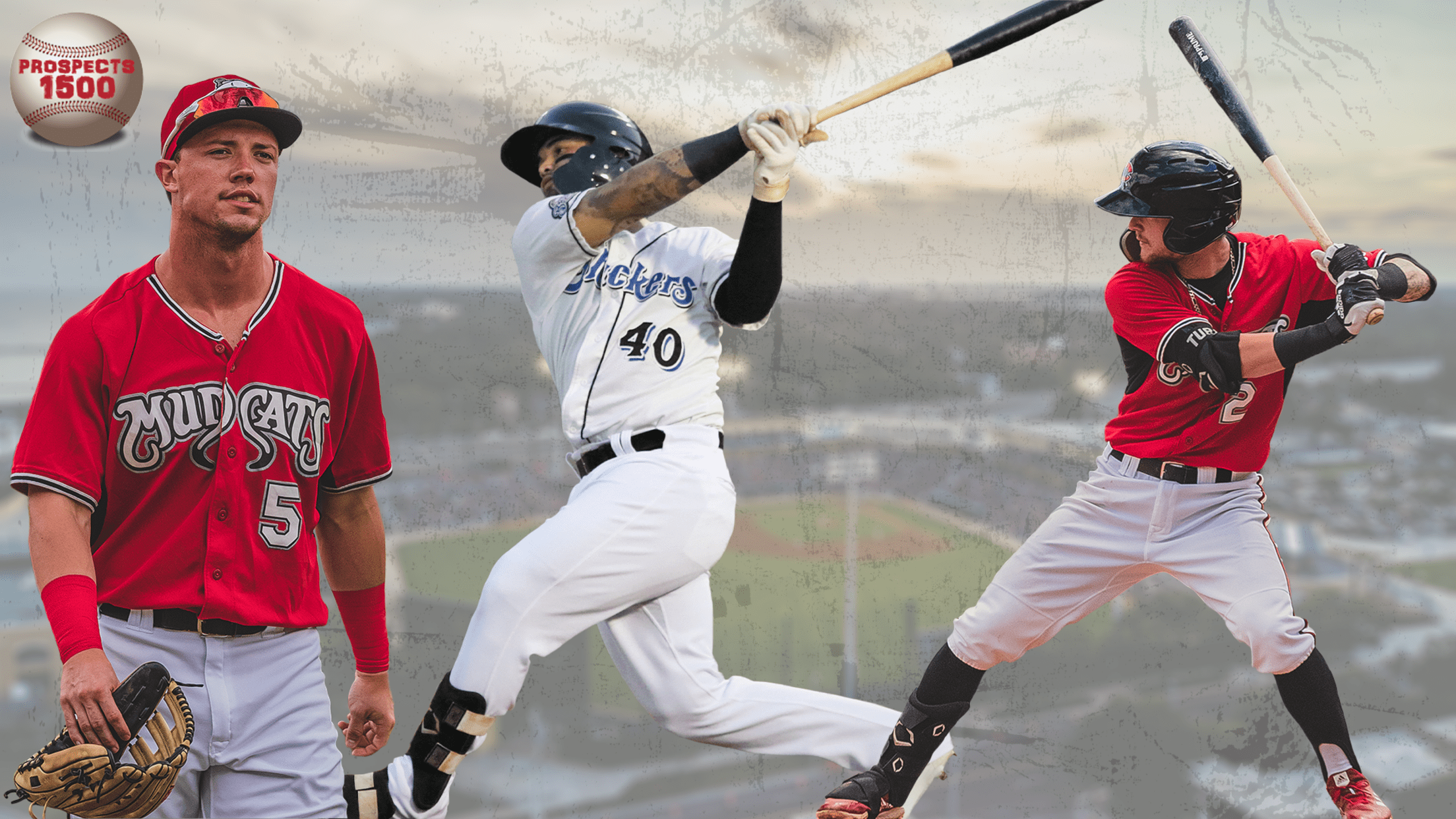 As the start of the Biloxi Shuckers 2021 campaign nears, we've partnered again with Prospects1500 to preview ten Brewers prospects that are projected to see time in Biloxi. To kick off the first installment, David Gasper looks at outfielder Tristen Lutz, catcher Mario Feliciano and infielder Brice Turang.
Biloxi Shuckers Announce 2021 Schedule
Home Opener at MGM Park set for May 11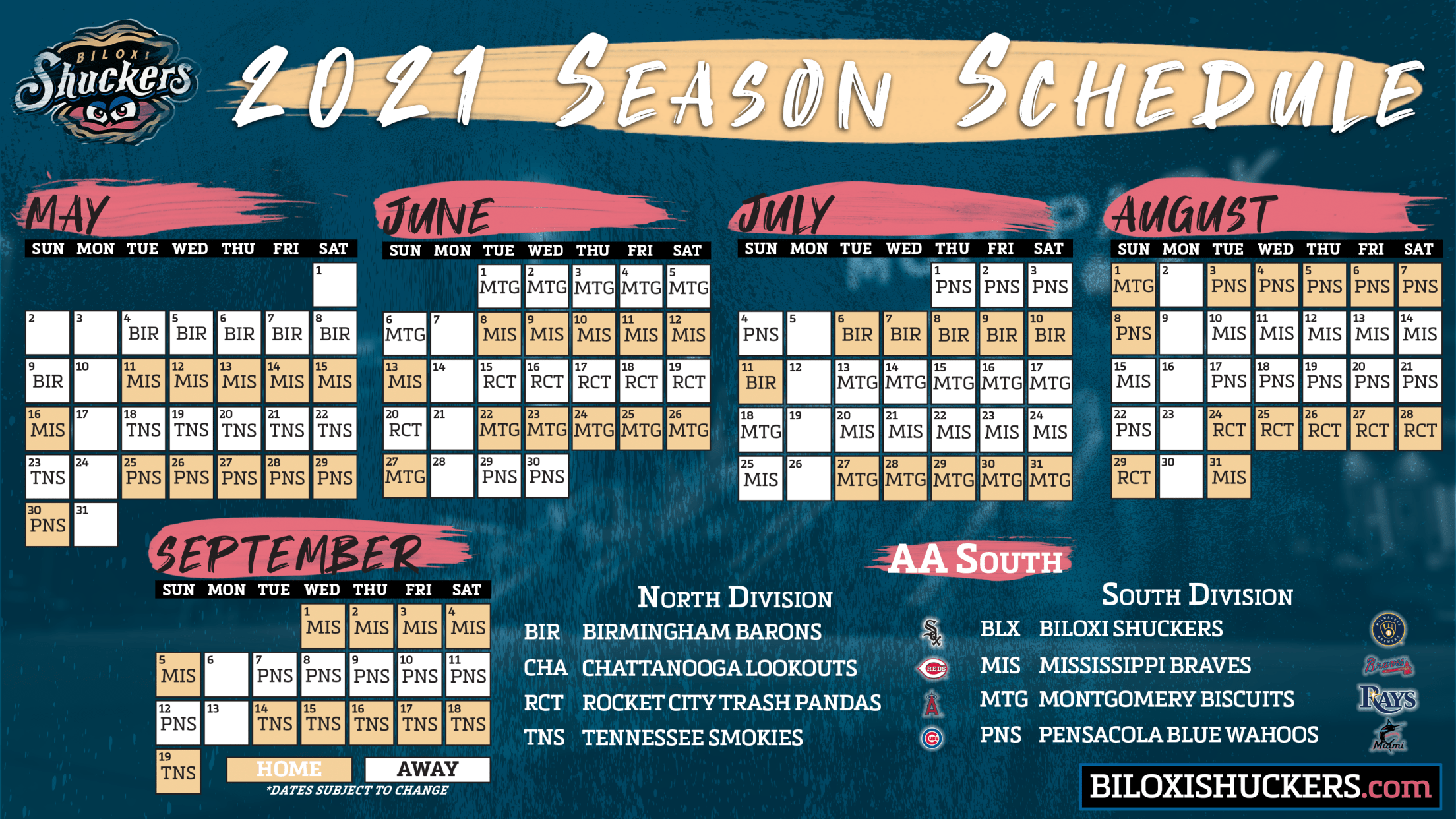 The Biloxi Shuckers today announced their 2021 schedule. The team will be on the road at the Birmingham Barons for the Double-A South Opening Day on Tuesday, May 4. The home opener will be Tuesday, May 11 when the Mississippi Braves visit MGM Park. With a later Opening Day than
Shuckers to Officially Remain Brewers Double-A Affiliate for Next 10 Years
Member of new Double-A South along with seven other former Southern League clubs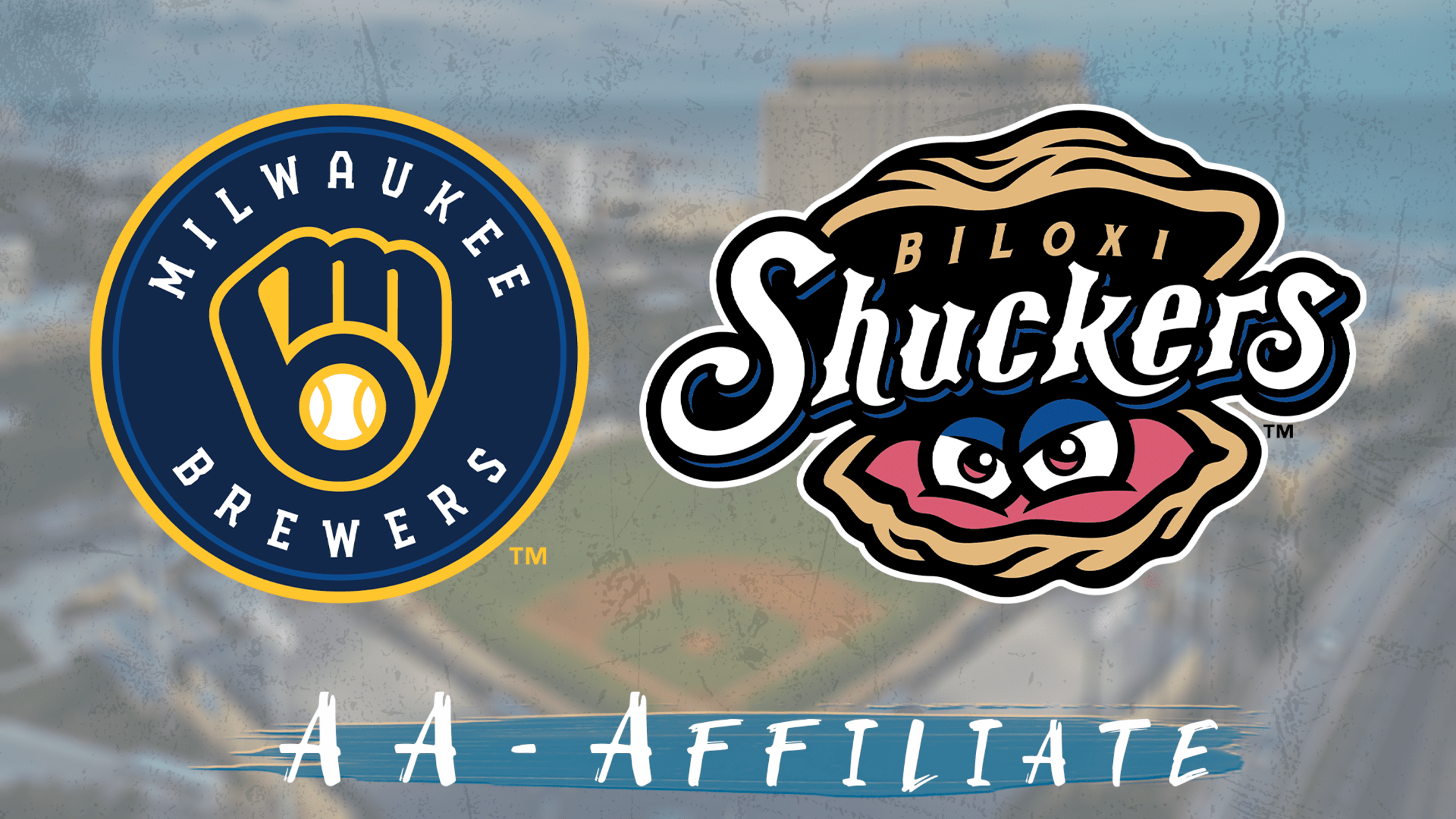 Following the announcement from Major League Baseball today that 120 Minor League Clubs have officially agreed to accept their invitations to become Professional Development League ("PDL") license holders, the Biloxi Shuckers will remain the Milwaukee Brewers Double-A affiliate for the next 10 years. Additionally, the Shuckers will be playing in
Shuckers & American Red Cross to Host Blood Drive at MGM Park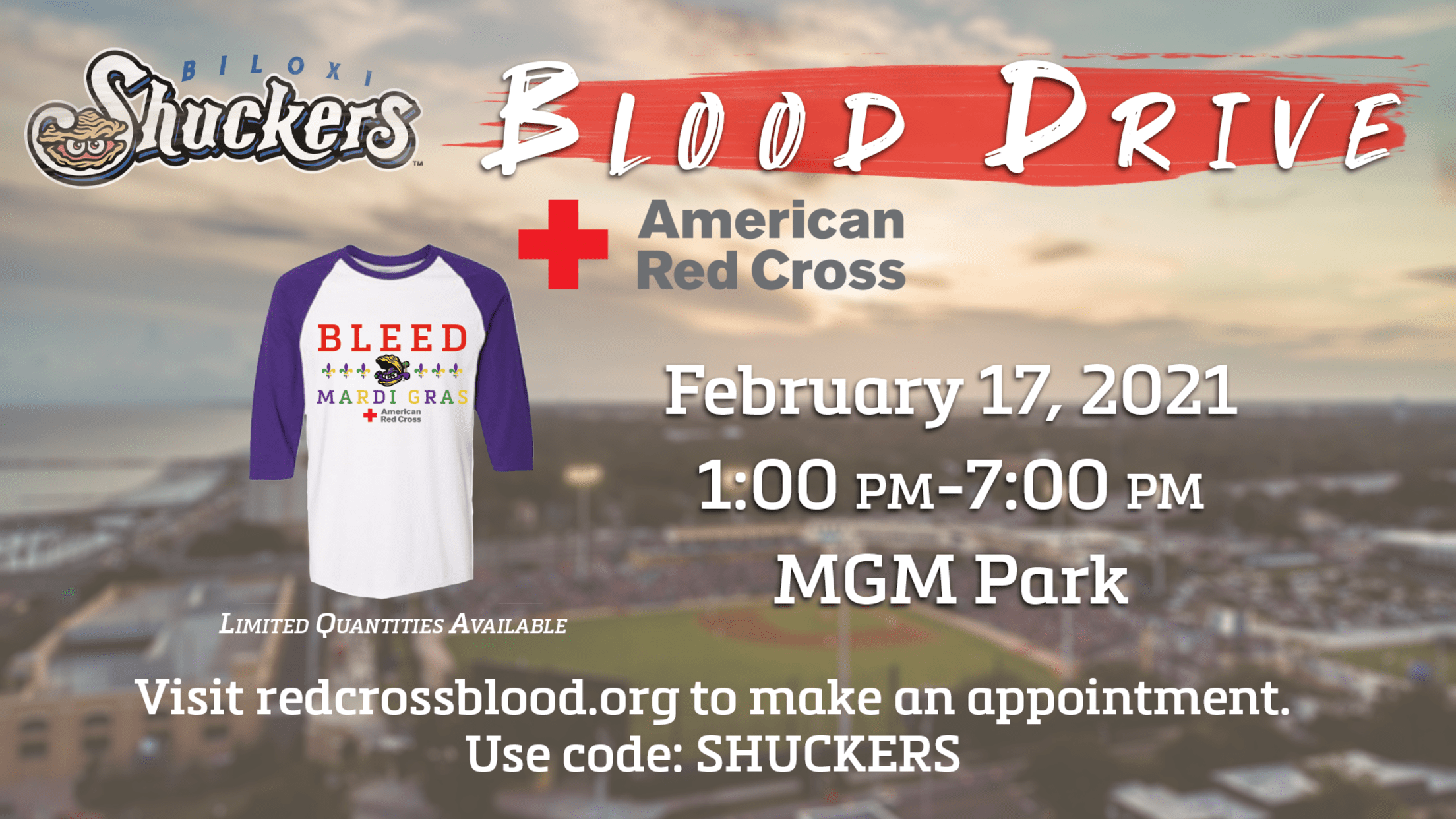 The Biloxi Shuckers and American Red Cross announced Wednesday that a blood drive will take place at MGM Park on Wednesday, February 17th from 1:00pm-7:00pm to assist in restocking the blood supply shortage faced by the pandemic. When asked about the necessity of blood donations, American Red Cross Senior Account
2021 Shuckers Coaching Staff Announced
Mike Guerrero Back for Fifth Season, Caufield and Childs Round Out Staff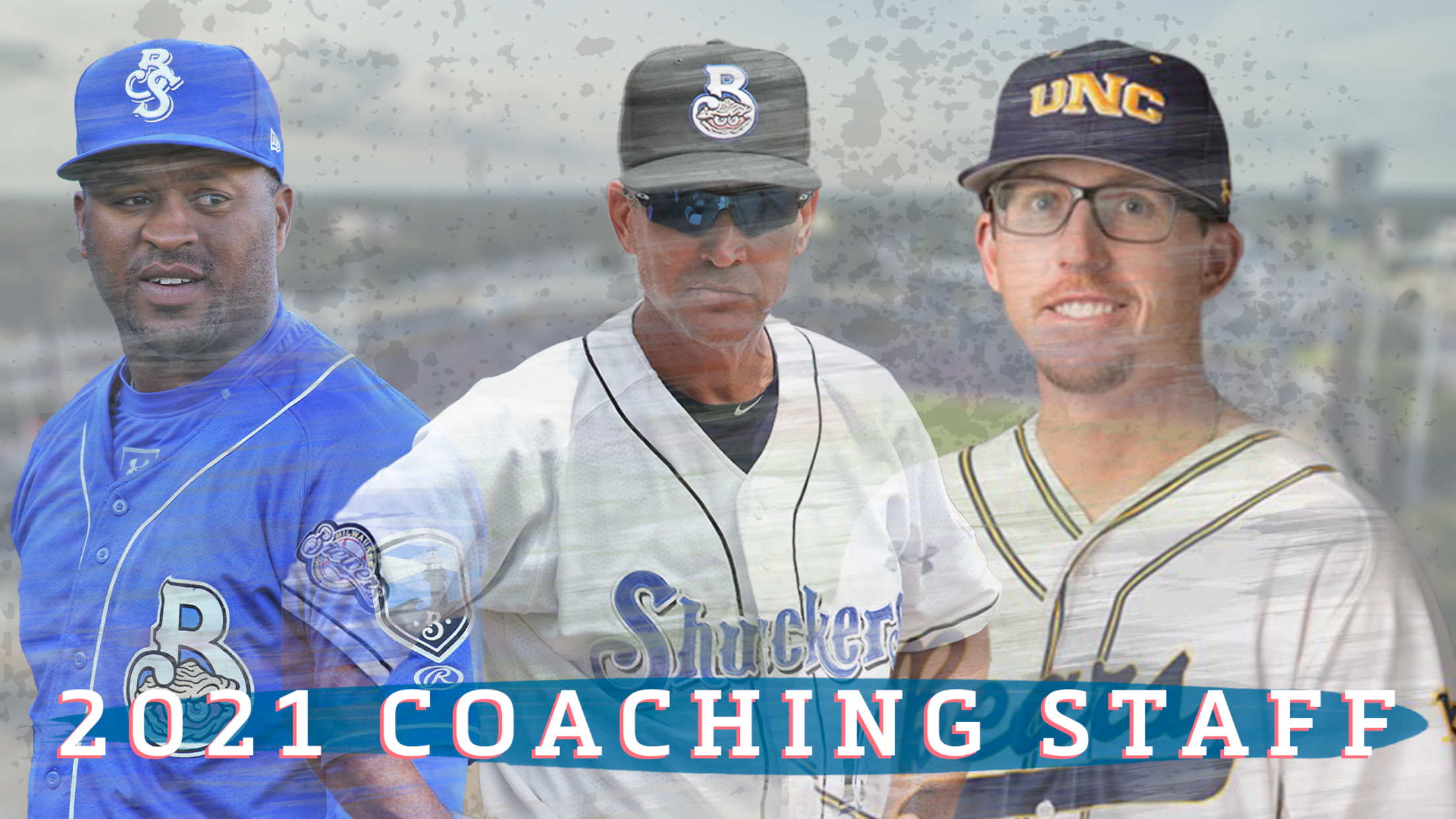 The Milwaukee Brewers announced the Biloxi Shuckers coaching staff for the 2021 season on Thursday, highlighted by the return of manager Mike Guerrero for his fifth season in Biloxi. Joining Guerrero in the MGM Park dugout for the first time is new pitching coach Nick Childs, while Chuckie Caufield returns