Randy Wynne Named Double-A South Player of the Month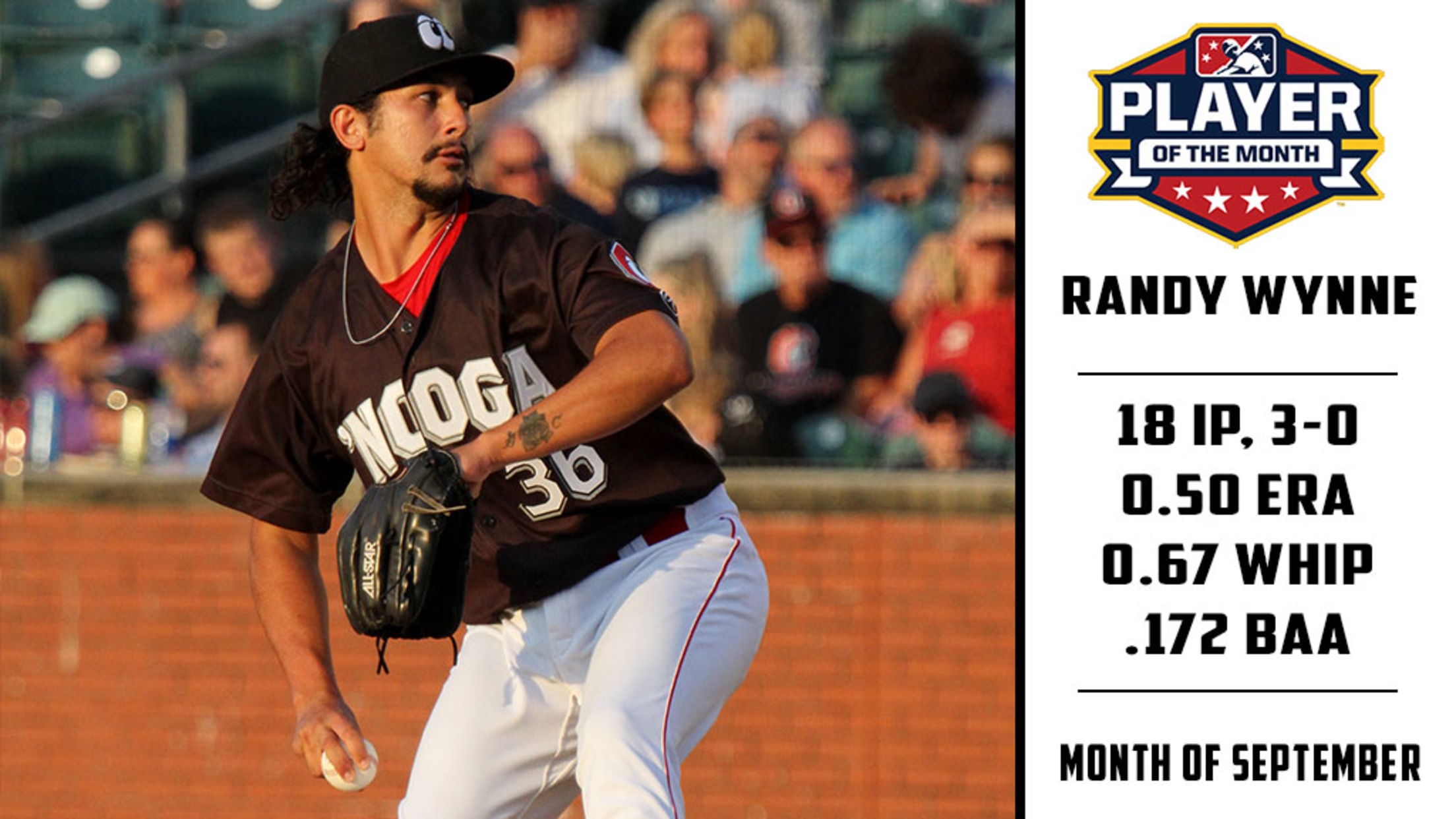 CHATTANOOGA, Tenn. – Minor League Baseball has announced that Chattanooga Lookouts right-hander Randy Wynne has been named the Double-A South Player of the Month for September. Last month Wynne was dominant for the Lookouts, securing three wins in three starts and posting a 0.50 ERA in the final month of
CHATTANOOGA, Tenn. – Minor League Baseball has announced that Chattanooga Lookouts right-hander Randy Wynne has been named the Double-A South Player of the Month for September.
Last month Wynne was dominant for the Lookouts, securing three wins in three starts and posting a 0.50 ERA in the final month of the season. The righty scattered 11 hits and a walk over 18 innings pitched with a 0.67 WHIP and .172 batting average against.
In the month of September Wynne ranked first in the Double-A South in ERA (0.50) and second in the league in WHIP (0.67). He ranked fifth in all of Minor League Baseball in ERA and sixth in WHIP for September. The 28-year-old was signed by the Reds as a free agent on June 18, 2019 and played all of the 2021 season with the Lookouts. Wynne finished the year with a team-leading 8 wins over 89.1 innings pitched.
Season tickets, 7, 14 and 21 game mini-plans, and group outings are on-sale now and can be reserved by calling the Lookouts Ticket Office at 423-267-4849. The Lookouts Team Store is open for business Monday to Friday 9am to 5pm. Fans are encouraged to check out the lineup of gear and face masks available. Lookouts gift cards are also available through Lookouts.com.