Strike Out Cancer Night Goes Online with the Threshers 
Join the Threshers Relay For Life of North Pinellas Team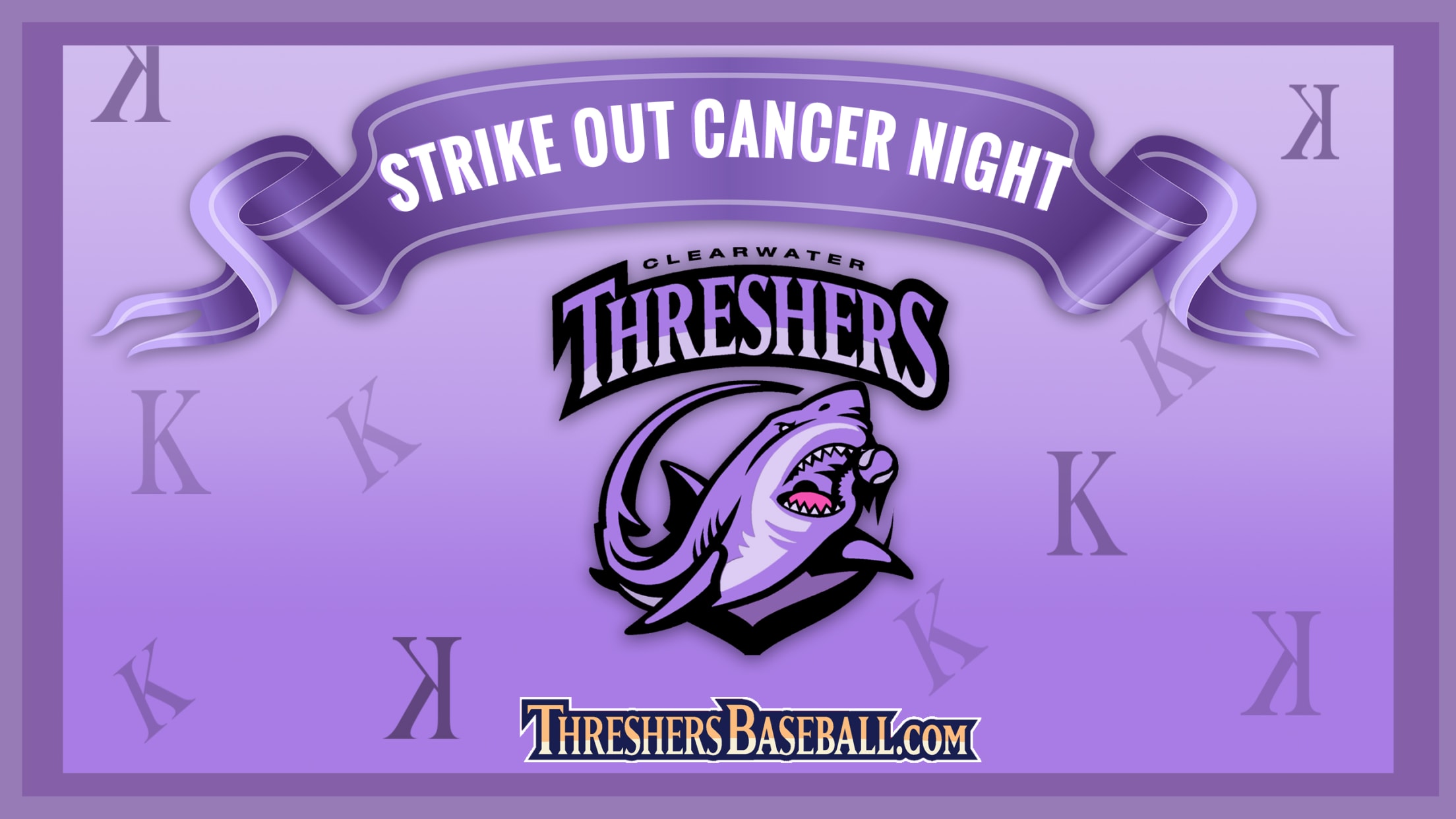 Clearwater, Fla. - The Clearwater Threshers and the American Cancer Society teamed up in 2019 for the inaugural Strike Out Cancer Night, an evening of awareness and fundraising during a Threshers game. Now in 2020, COVID-19 forced the American Cancer Society to suspend its popular Relay For Life events. Volunteers
Clearwater, Fla. - The Clearwater Threshers and the American Cancer Society teamed up in 2019 for the inaugural Strike Out Cancer Night, an evening of awareness and fundraising during a Threshers game.
Now in 2020, COVID-19 forced the American Cancer Society to suspend its popular Relay For Life events. Volunteers and survivors lost a chance to emotionally connect with the community. ACS lost a chance to extend its funding for research and patient services. Now it searches for new ways to fuel its fight against cancer.
The Threshers are providing a unique virtual opportunity and the American Cancer Society could not be more pleased. Cancer doesn't quit, so neither will ACS. And neither will the Threshers.
Since we can't be together in person, here are a couple ways we can help Strike Out Cancer, online. 1. Donate – visit the Clearwater Threshers Relay For Life of North Pinellas page 2. Share a photo of yourself holding a sign with the name of a loved one you are honoring. You may download a purple Threshers sign to print, or make your own and add to our Facebook and Twitter posts.
Be sure to stop by our Facebook page on Saturday night at 8 p.m. for a special Strike Out Cancer message from the Threshers and the American Cancer Society.