TORTUGAS ANNOUNCE 2021 SCHEDULE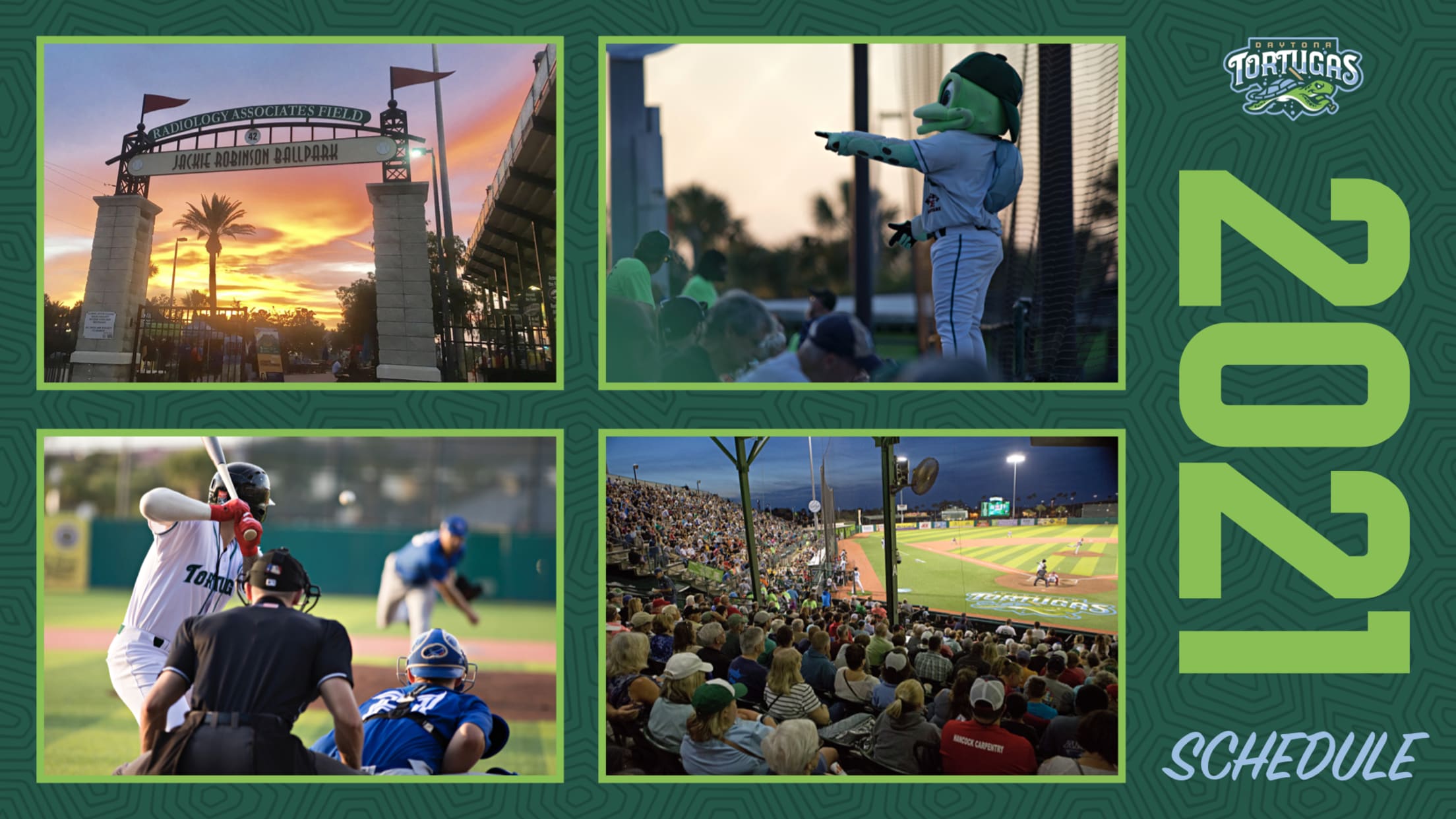 Season set to begin in May at Jackie Robinson Ballpark
TORTUGAS RECEIVE INVITATION TO CONTINUE LONG-TERM RELATIONSHIP WITH THE REDS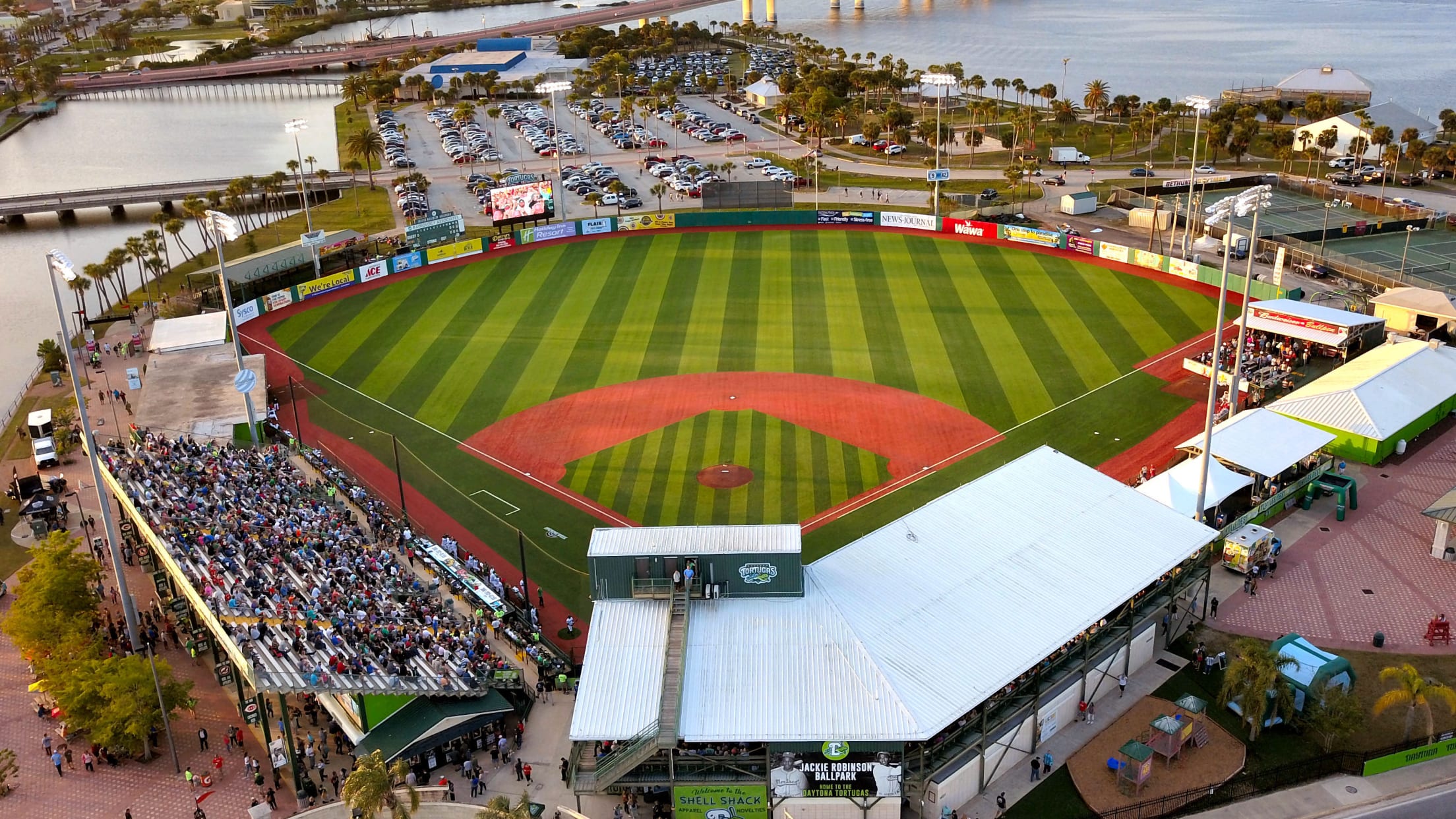 DAYTONA BEACH, Fla. – The Daytona Tortugas are pleased to announce the club has received an invitation to remain affiliated with the Cincinnati Reds. The partnership between the Reds and the Tortugas began in 2015 and was built on a long and successful history of professional baseball in Daytona. Affiliated
Jackie Robinson Ballpark to host YogaFest 2020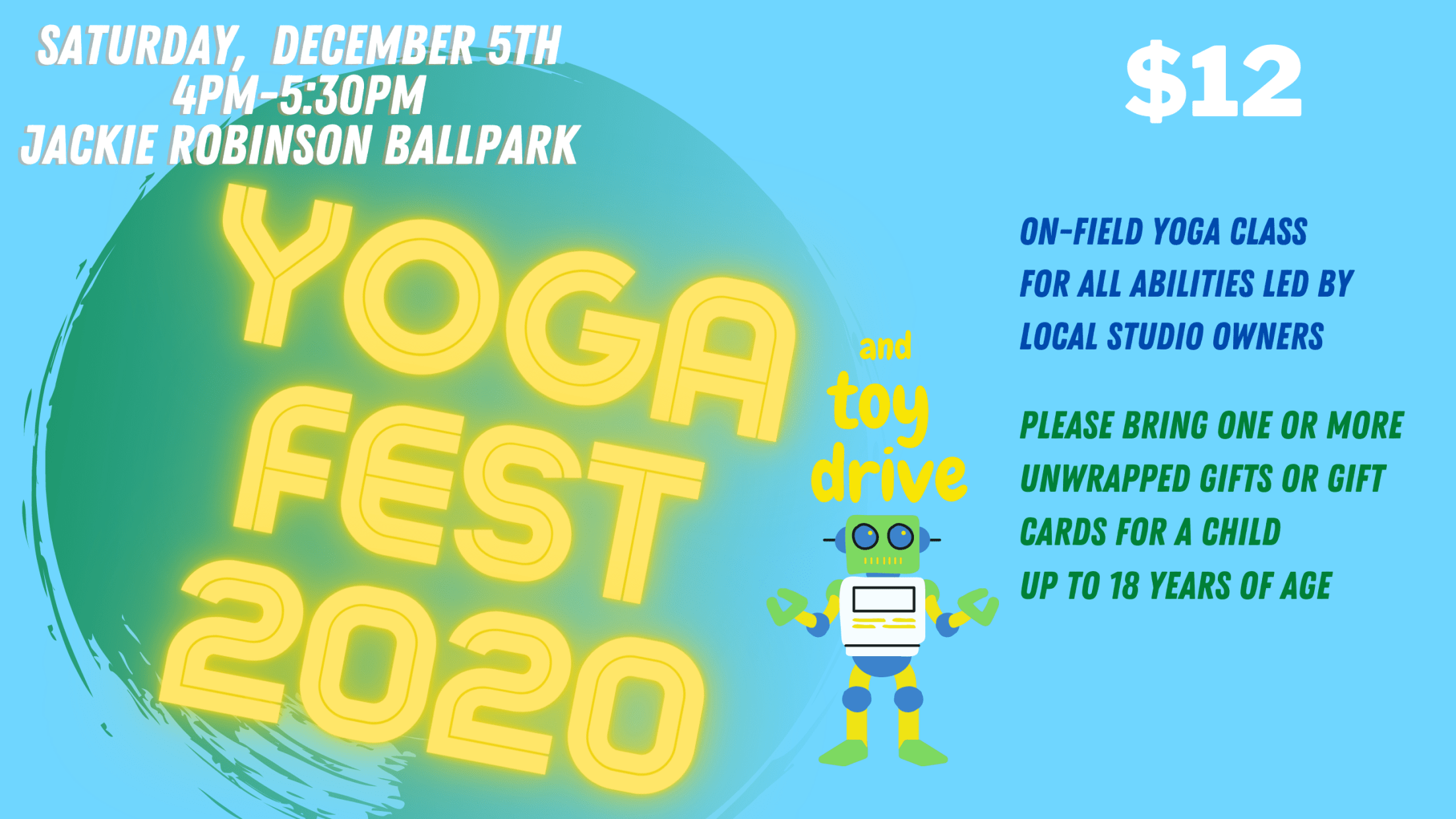 Event to include toy drive for local children in need
Tortugas High School Ambassadors plan community beach cleanup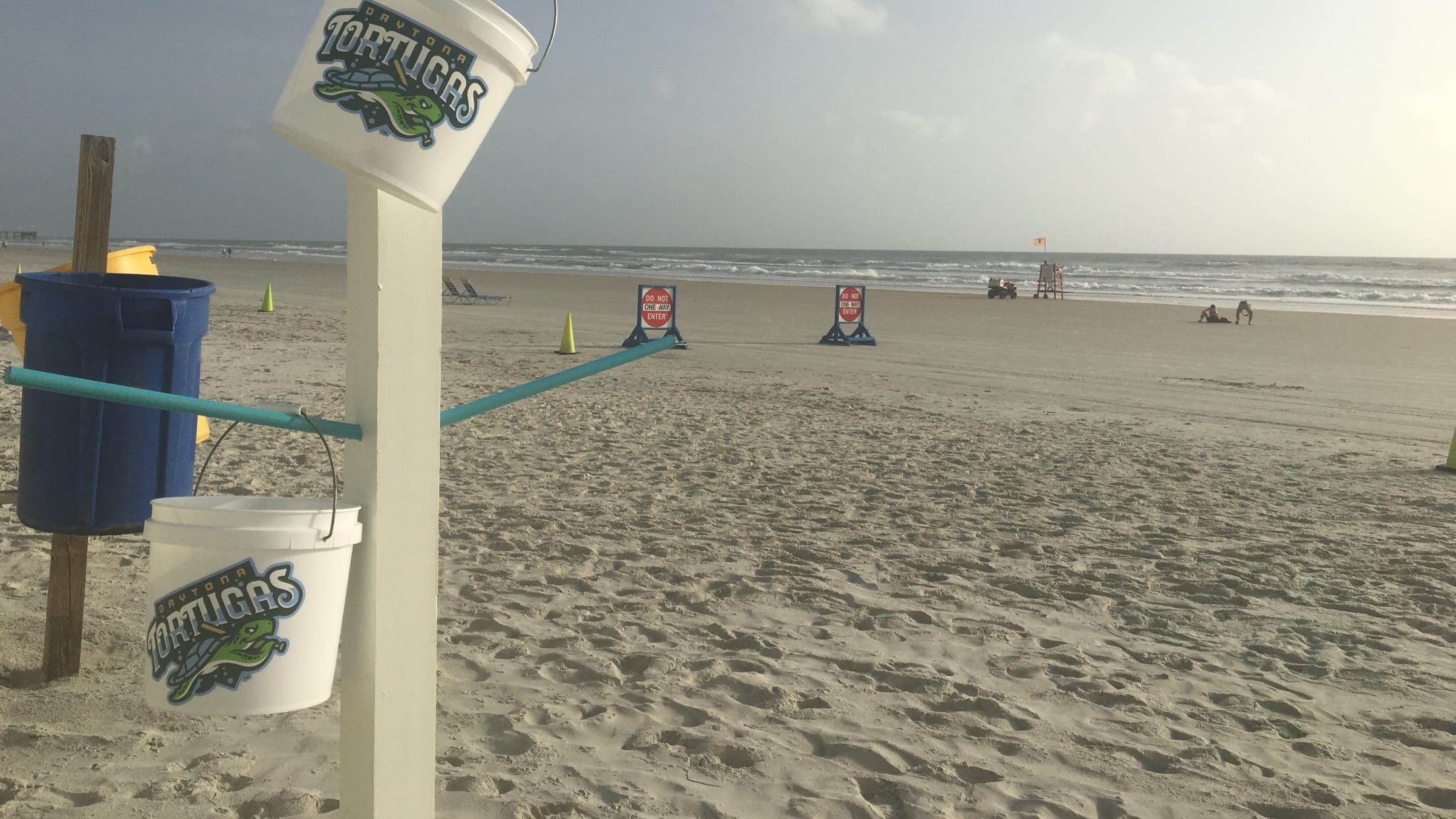 Tortugas Care Foundation will also unveil new beach cleanup station
Tortugas planning special event in honor of Jackie Robinson Ballpark's namesake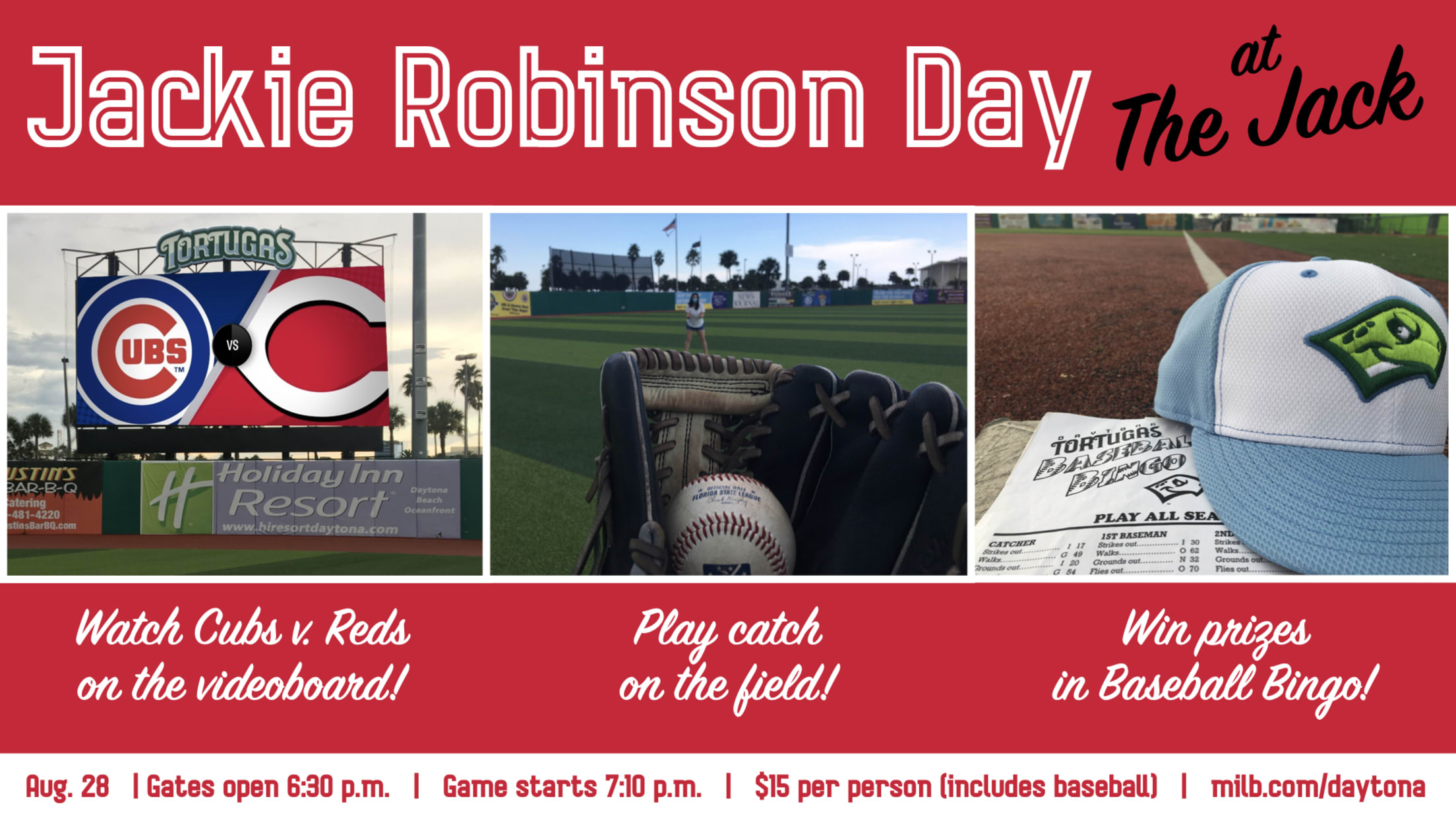 DAYTONA BEACH, Fla. – The Daytona Tortugas invite the community to celebrate Jackie Robinson Day with a special event at Jackie Robinson Ballpark on Aug. 28. Attendees will have the opportunity to watch on the Tortugas' 36-foot-wide videoboard as the Cincinnati Reds take on the Chicago Cubs from Great American
2020 MiLB Season Cancelled
June 30, 2020 | Daytona Tortugas Communications | | [email protected] | 386.257.3172 Dear 'Tuga Nation: We have just learned that due to the COVID-19 pandemic, Minor League Baseball has canceled the 2020 season. We are heartbroken, and we know you are as well, that the pandemic prevented us from bringing
Tortugas to Host Graduation for Richard Milburn Academy
June 25, 2020 | Daytona Tortugas Communications | | [email protected] | 386.257.3172 DAYTONA BEACH, Fla. – The Daytona Tortugas will host graduation for Richard Milburn Academy of Florida's class of 2020 at Jackie Robinson Ballpark, the team and school announced today. The graduation will be held on the field at
Tortugas Seek Nominees for Community All-Stars
June 23, 2020 | Daytona Tortugas Communications | | [email protected] | 386.257.3172 DAYTONA BEACH, Fla. – The Daytona Tortugas want your help to honor all-stars who are going above and beyond to assist others in the community. The Tortugas will select Tortugas Care Foundation Community All-Stars from the community's nominations.
FSL announces Covid-19 relief efforts in all cities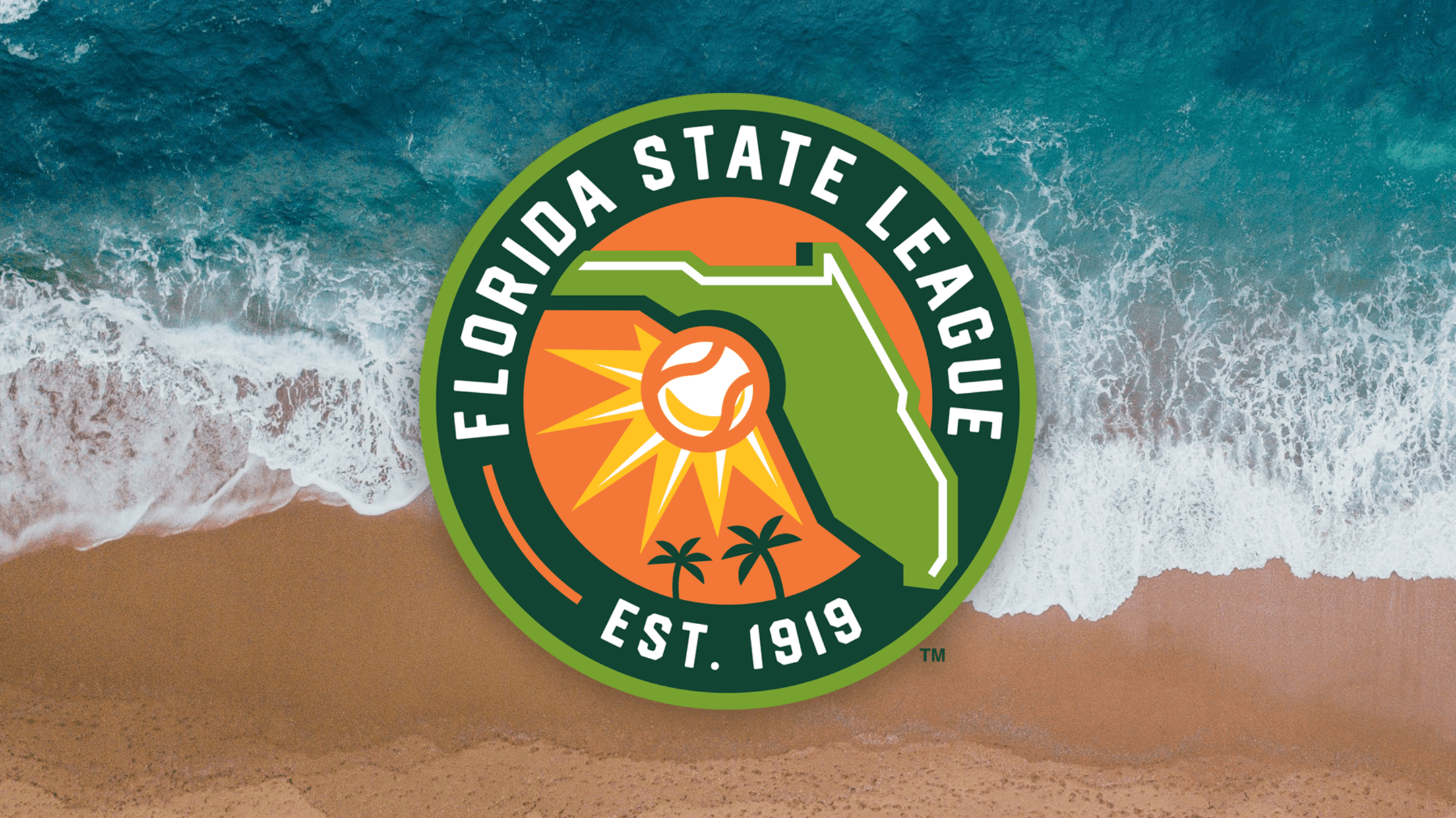 Today the Florida State League announced that all its member teams will be participating in a League wide effort to support Covid-19 relief. The 12 teams have partnered with LiveSource to set up an auction site that will make bidding for auction items a simple and efficient process. The collectible
Updated COVID-19 Policies at Jackie Robinson Ballpark
'Tuga Nation,As the COVID-19 outbreak continues to impact our lives and the lives of many of our family and friends, we wanted to provide a brief update regarding the Daytona Tortugas and Jackie Robinson Ballpark. Yesterday marked the first day of Phase 1 under the "Safe. Smart. Step-by-Step. Plan for
Tortugas to Revive Historic Ballfield in Daytona Beach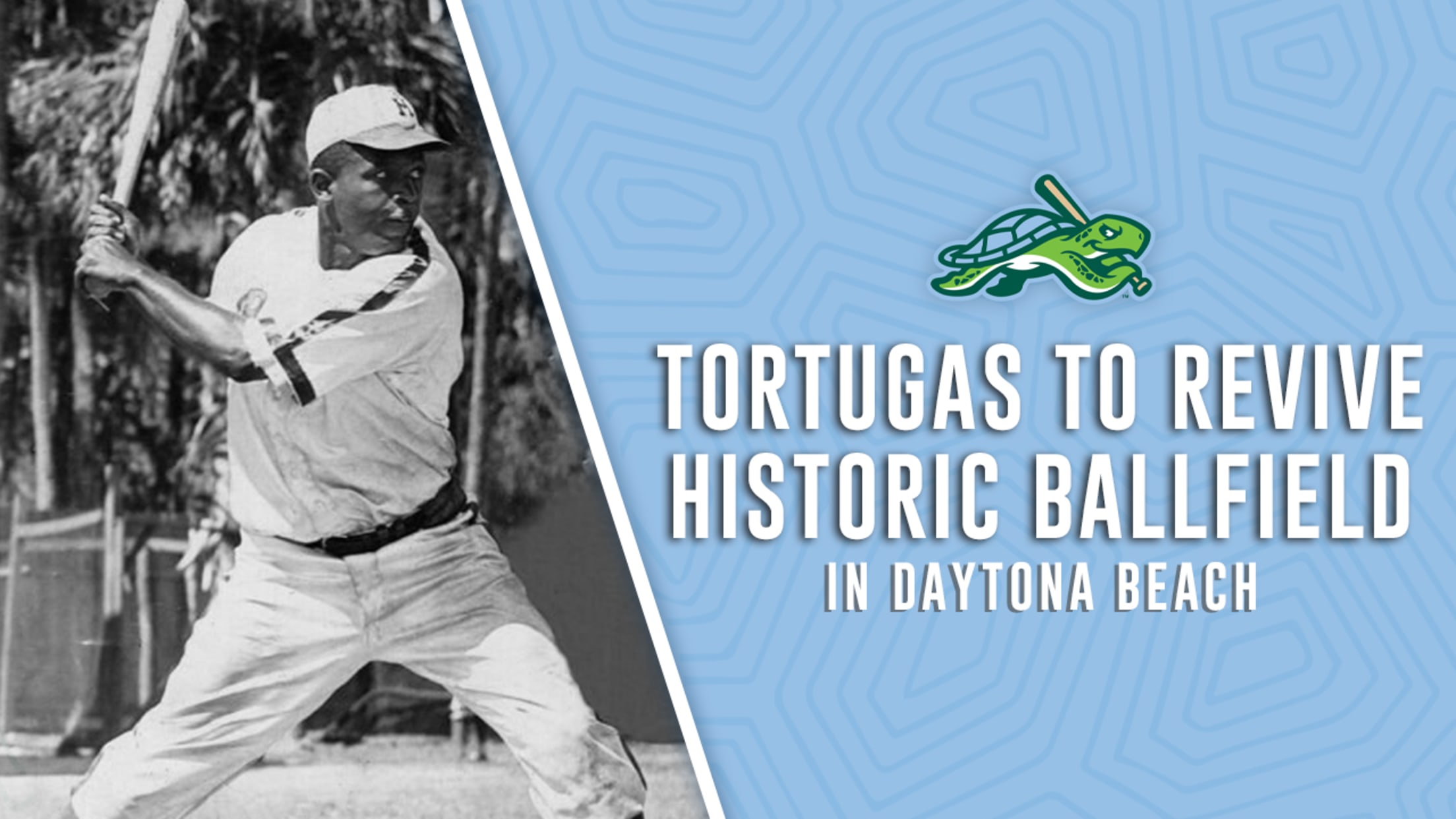 DAYTONA BEACH, Fla. - The Daytona Tortugas today announced plans to revive Kelly Field, a history-rich baseball diamond where Jackie Robinson trained while preparing to break professional baseball's color barrier.The Tortugas and their Tortugas Care Foundation are committed to bringing baseball back to the site -- which today is an empty
2020 Opening Night: Safer At Home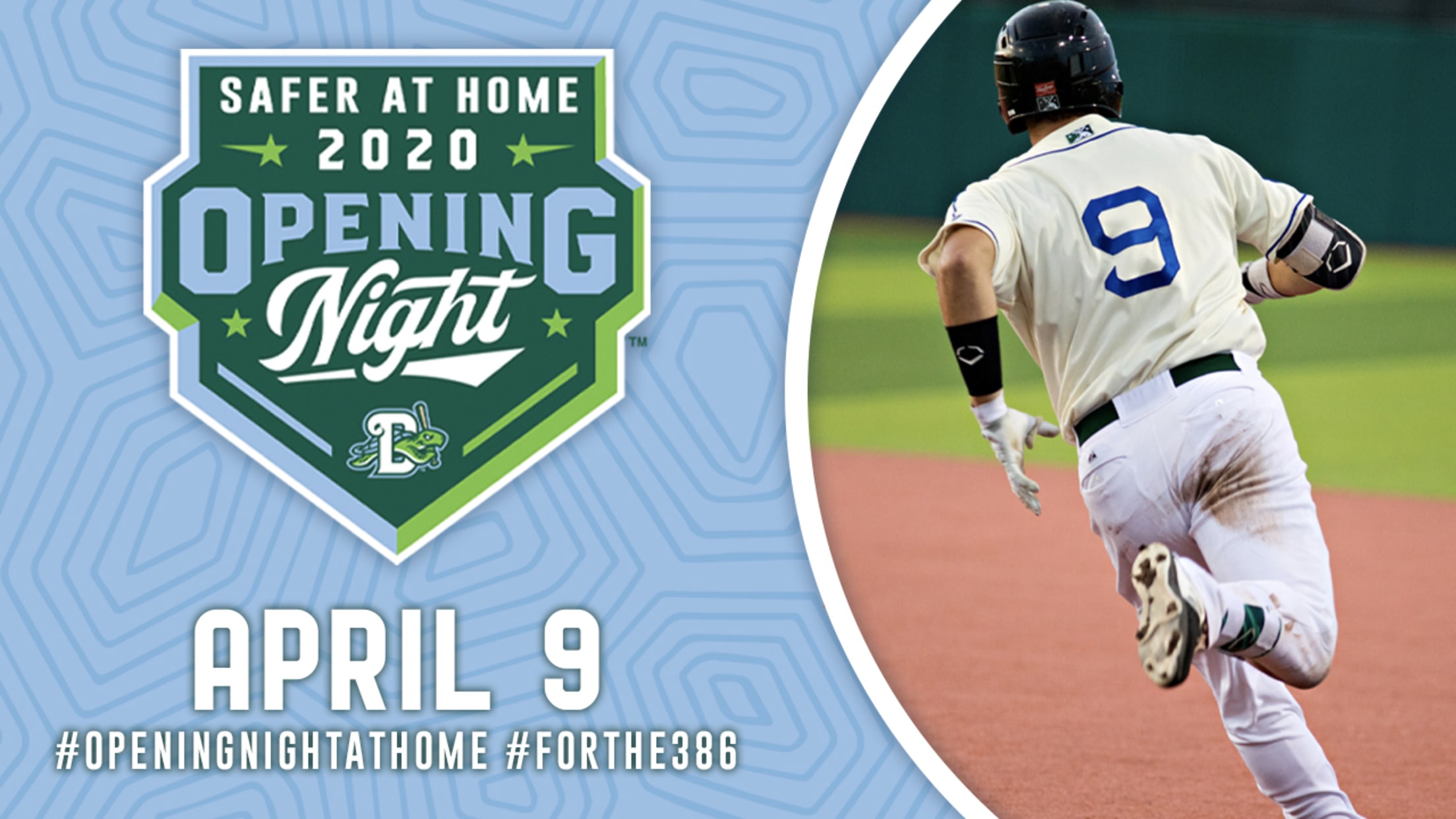 WHAT: Opening Night: Safer At Home WHEN: Thursday, April 9th at 6:55 pmWHERE: Your Home!
Tortugas release 2020 All-Star Season promotional schedule
Action-packed calendar highlights tremendous 70-game slate for 'Tugas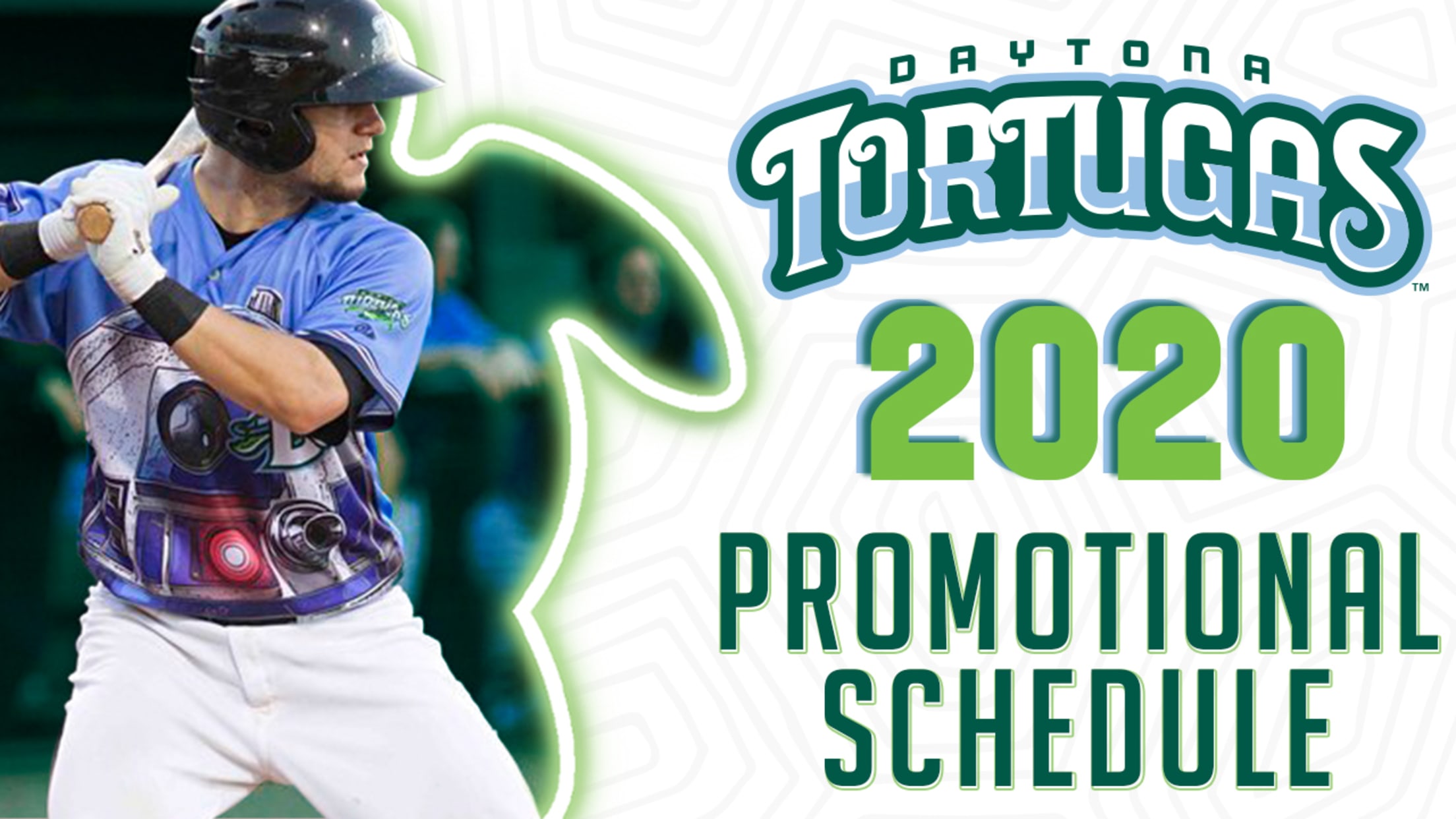 DAYTONA BEACH, Fla.- Tuga Nation, Stand Up! Coming off a record-setting 2019 campaign and an action-packed off-season, the Daytona Tortugas are excited to announce their epic 2020 promotional calendar built around their All-Star Season! The Tortugas have won the Larry MacPhail Promotional Award of Excellence for the Florida State League
Tortugas announce 12-week charitable donation campaign
Team giving back to thank community for its support
DAYTONA BEACH, Fla. - The Daytona Tortugas have announced a 12-week campaign of charitable donations to give back to the community that has stood steadfastly with the team in its quest to keep affiliated professional baseball at historic Jackie Robinson Ballpark in Daytona Beach.
Tortugas to host 2020 Florida State League All-Star Game
Daytona set to host FSL's mid-summer classic for first time since 2007 as part of "ALL-STAR SEASON"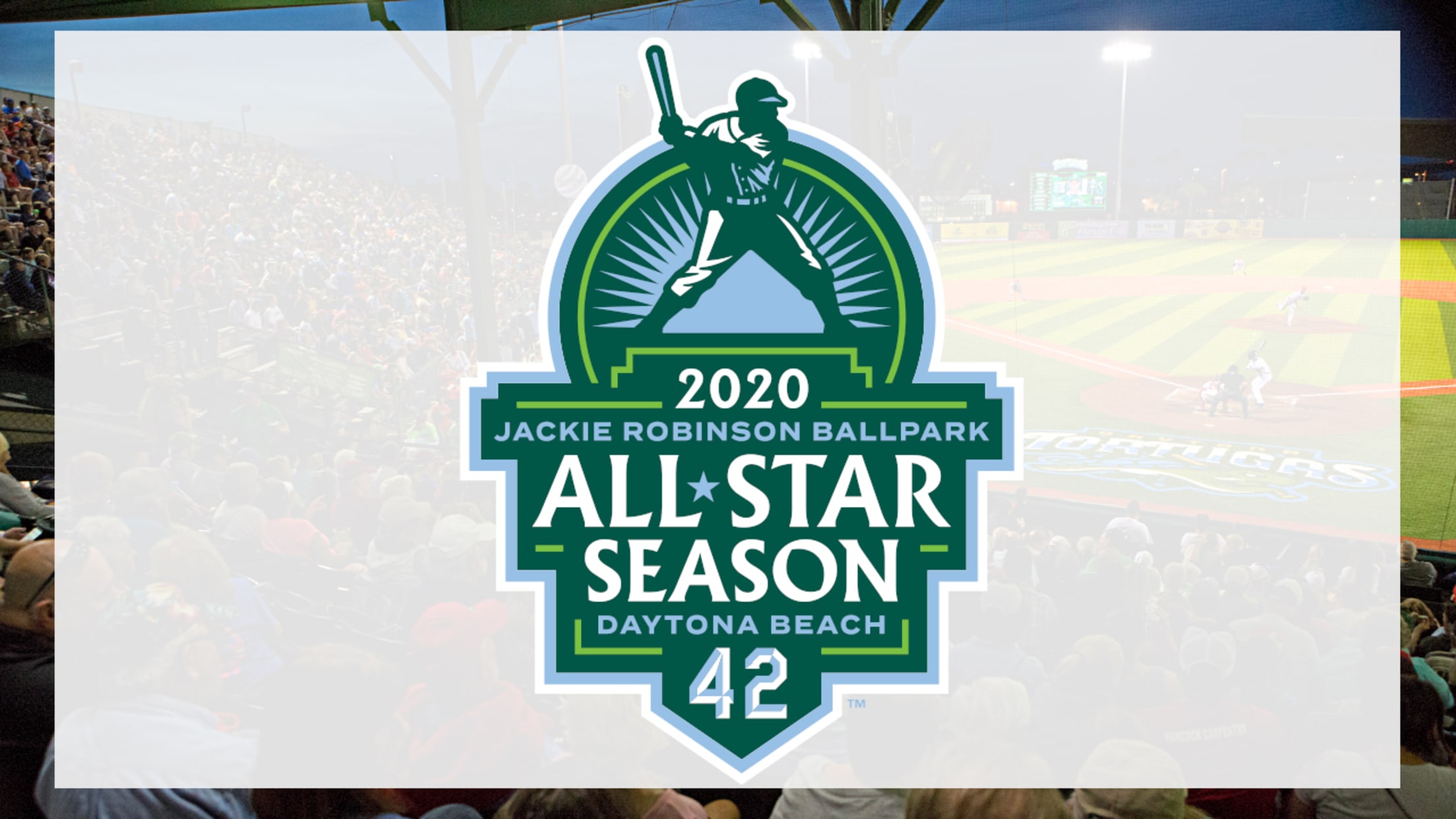 DAYTONA BEACH, Fla. - The Daytona Tortugas - in conjunction with the Florida State League - announced on Wednesday afternoon that, as a part of the organization's All-Star season, they will host the 2020 FSL All-Star Game at Jackie Robinson Ballpark. The festivities will occur on Monday, June 22, and
Tortugas announce front office promotions and new hires
Austin Scher promoted to assistant general manager; Cecil, Rathbun, and Vickers also promoted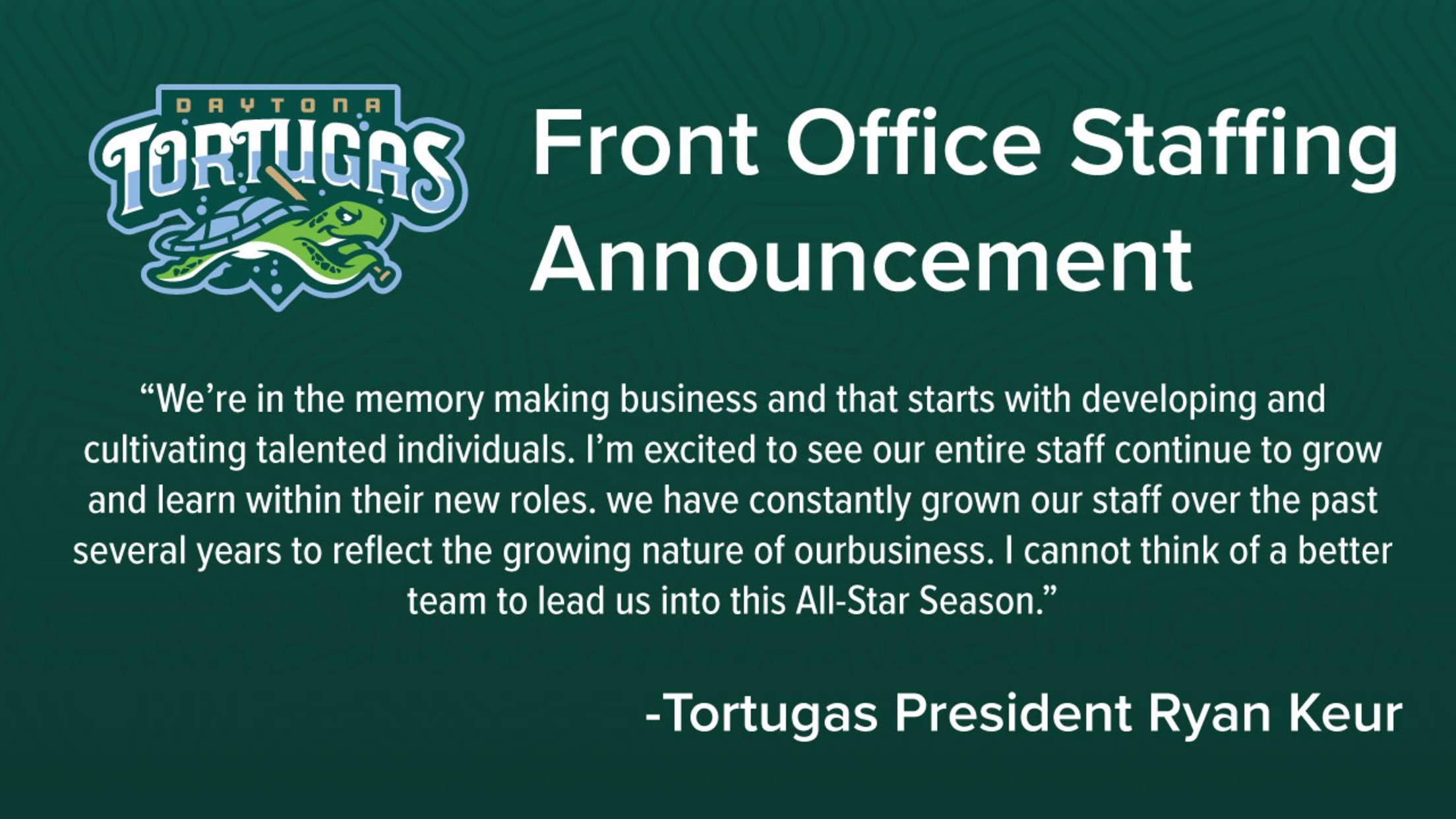 DAYTONA BEACH, Fla. - Daytona Tortugas have announced several promotions and additions within the front office. "We're in the memory-making business and that starts with developing and cultivating talented individuals. We have been blessed to have some great people within our organization and unbelievably proud of the growth that these
Daytona Tortugas announce new manager, 2020 Field Staff
14-year MLB veteran Dick Schofield takes over as manager; Alex Peláez and Tom Brown return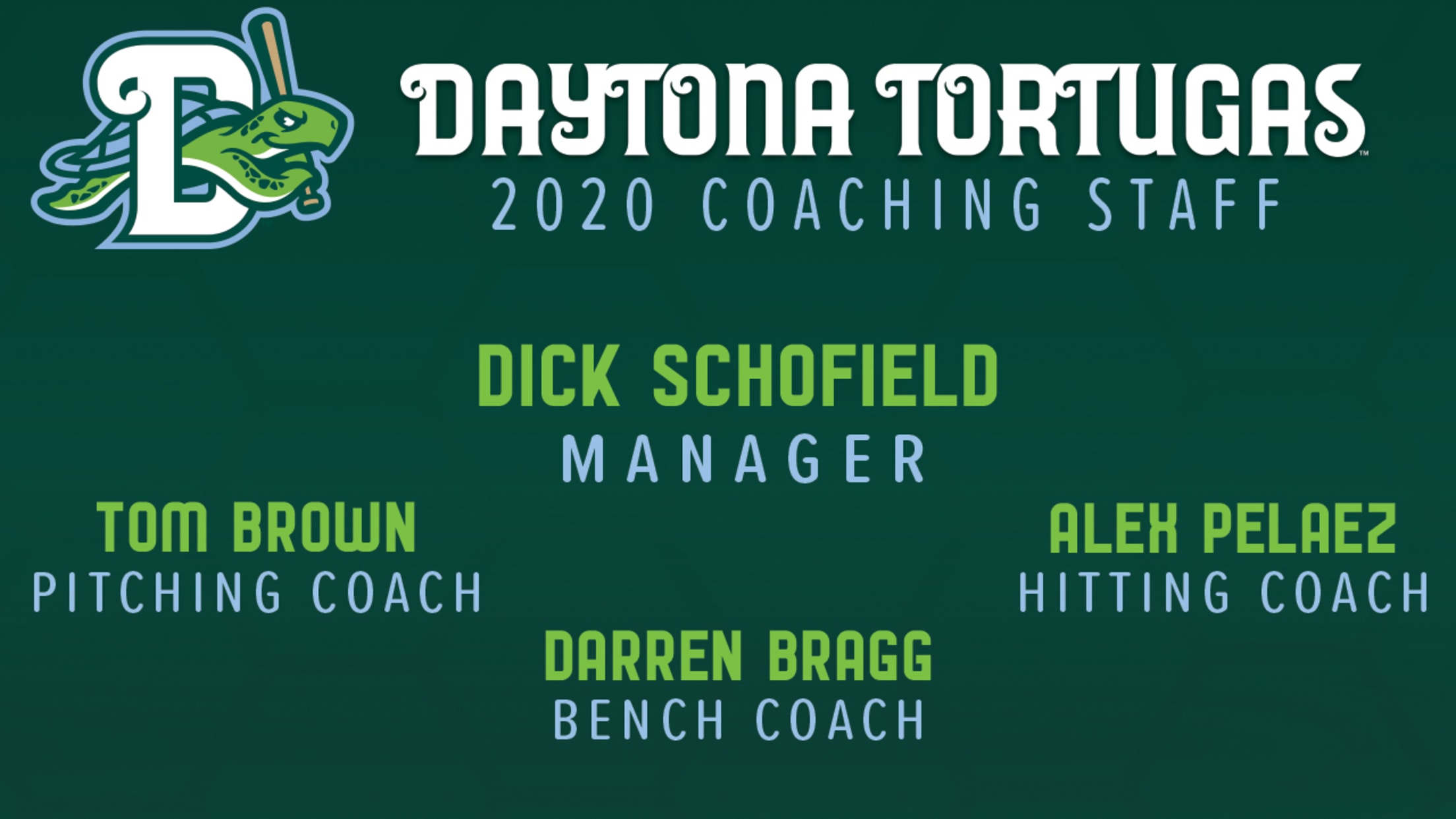 DAYTONA BEACH, Fla. - On Thursday, the Cincinnati Reds announced their minor league coaching staff assignments for the upcoming 2020 campaign. Dick Schofield, a 14-year Major League veteran, will serve as the team's manager for the upcoming campaign. Fellow newcomer, Darren Bragg, who had an 11-year MLB career, takes over
'Tugas set single-season attendance record in abrupt finale
Daytona surpasses previous high set in 2015 in season-finale loss to St. Lucie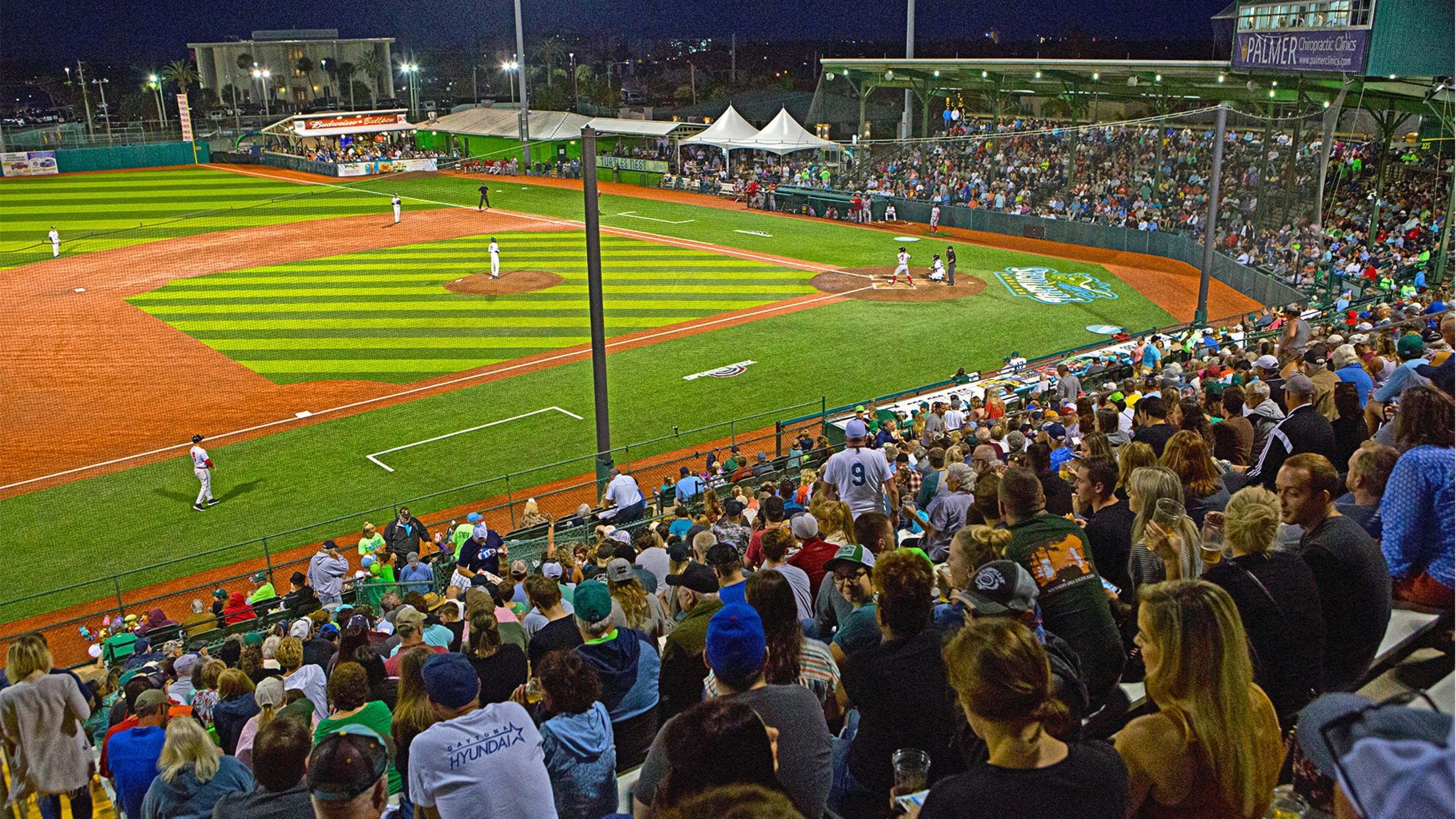 DAYTONA BEACH, Fla. - On Thursday night, the Daytona Tortugas set a new franchise record for single-season attendance with 137,570 fans welcomed at Jackie Robinson Ballpark during the 2019 season. However, the St. Lucie Mets won the abrupt season-finale by a final of 3-0 in front of a crowd of 2,394.
Remainder of Tortugas, FSL season cancelled due to Hurricane Dorian
Tickets for this weekend's scheduled games can be redeemed for any 2020 Tortugas' home game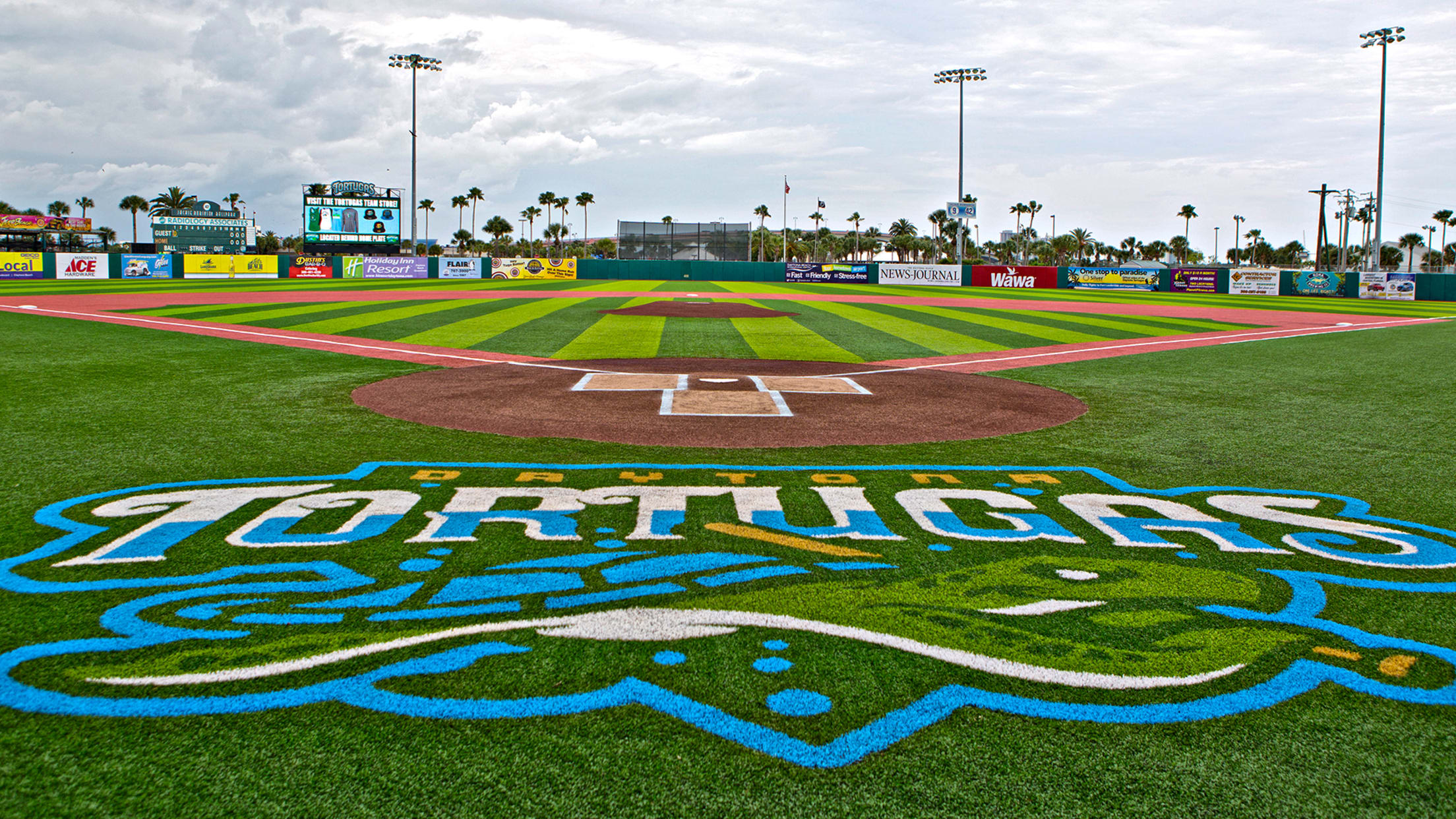 DAYTONA BEACH, Fla. - The Florida State League has announced on Thursday afternoon that following Thursday evening's slate of games across the league - including the Daytona Tortugas' series-finale against the St. Lucie Mets - the remainder of the 2019 regular season - as well as the entire postseason -
Daytona rallies again, stay in playoff hunt with walk-off
Tortugas erase deficit for third-straight night, top St. Lucie in extras, 3-2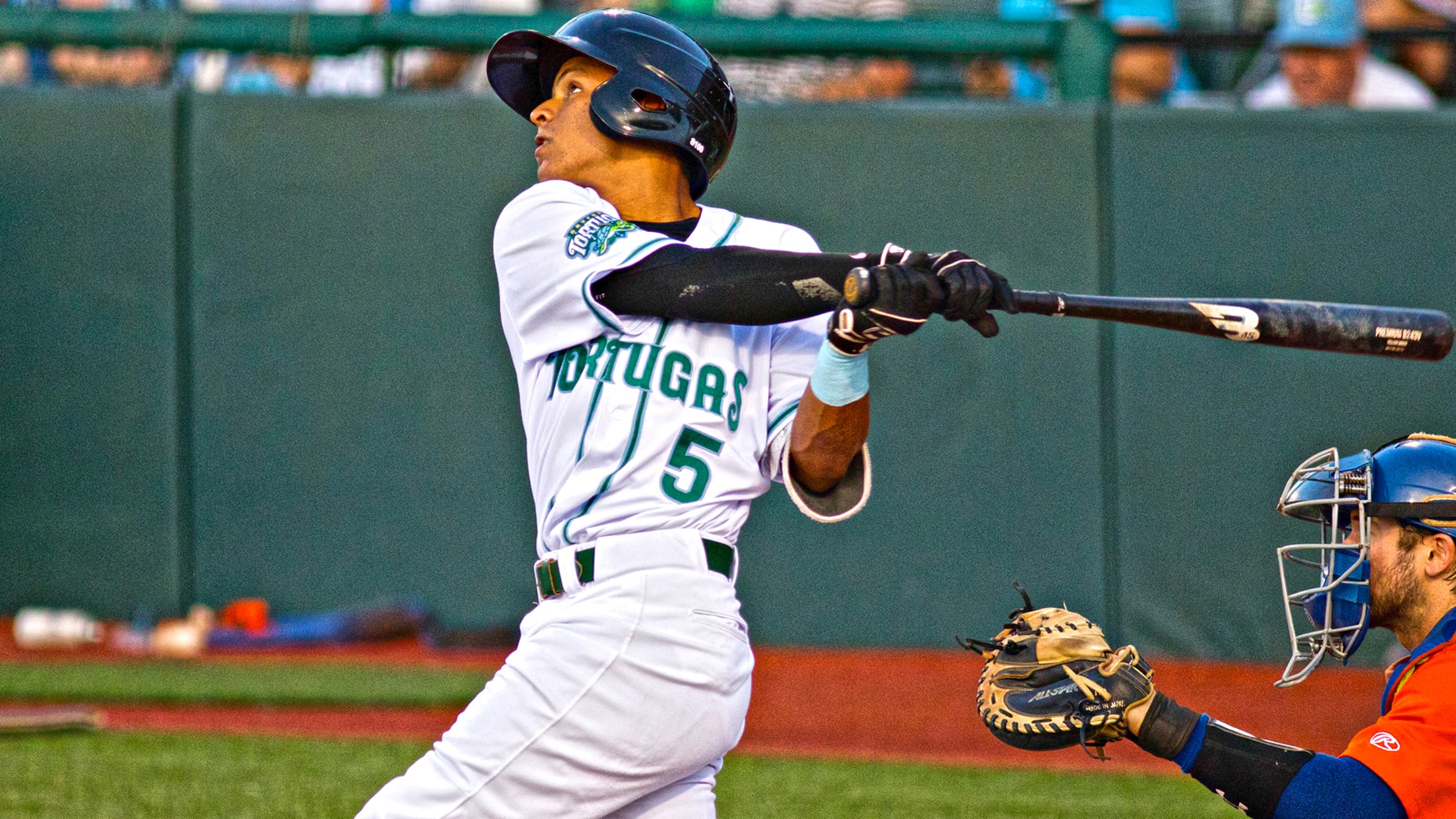 DAYTONA BEACH, Fla. - Staring defeat in the face, the Daytona Tortugas rallied for two runs in the bottom of the 10th inning to complete their third-consecutive comeback against the St. Lucie Mets with a 3-2 triumph in front of 2,377 fans at Jackie Robinson Ballpark on Wednesday night.
Clementina clobbers Mets in comeback, 6-5
22-year-old collects four hits, homers, as Daytona rallies for second-straight night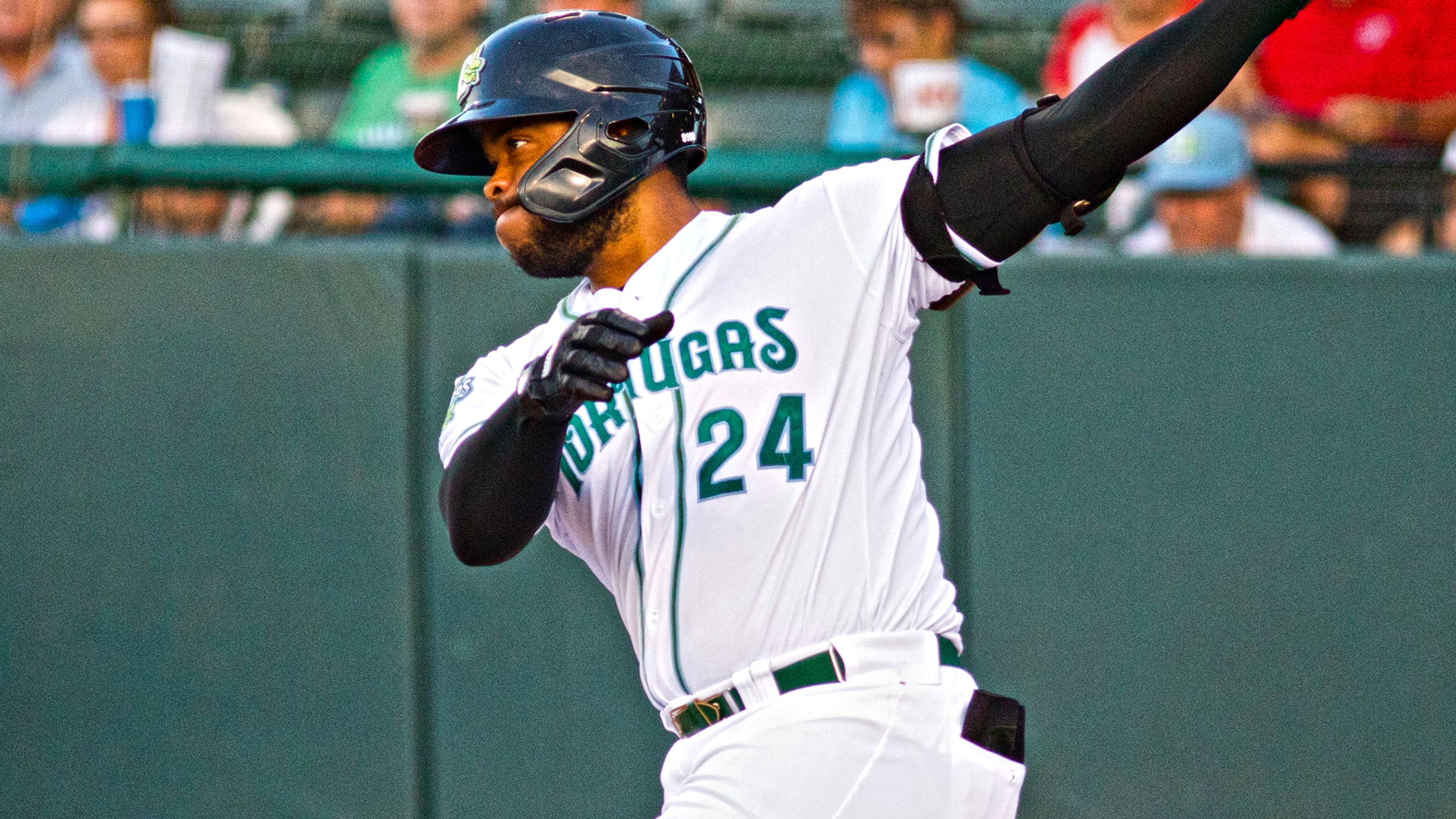 DAYTONA BEACH, Fla. - For the second-straight night, Daytona completed a comeback, as the Tortugas rallied from four down to sink the St. Lucie Mets, 6-5, in front of 1,858 fans at Jackie Robinson Ballpark on Tuesday evening.
García, 'Tugas come from seven down to stun Mets, 11-8
Daytona eliminate 8-1 deficit to top St. Lucie with eight-run eighth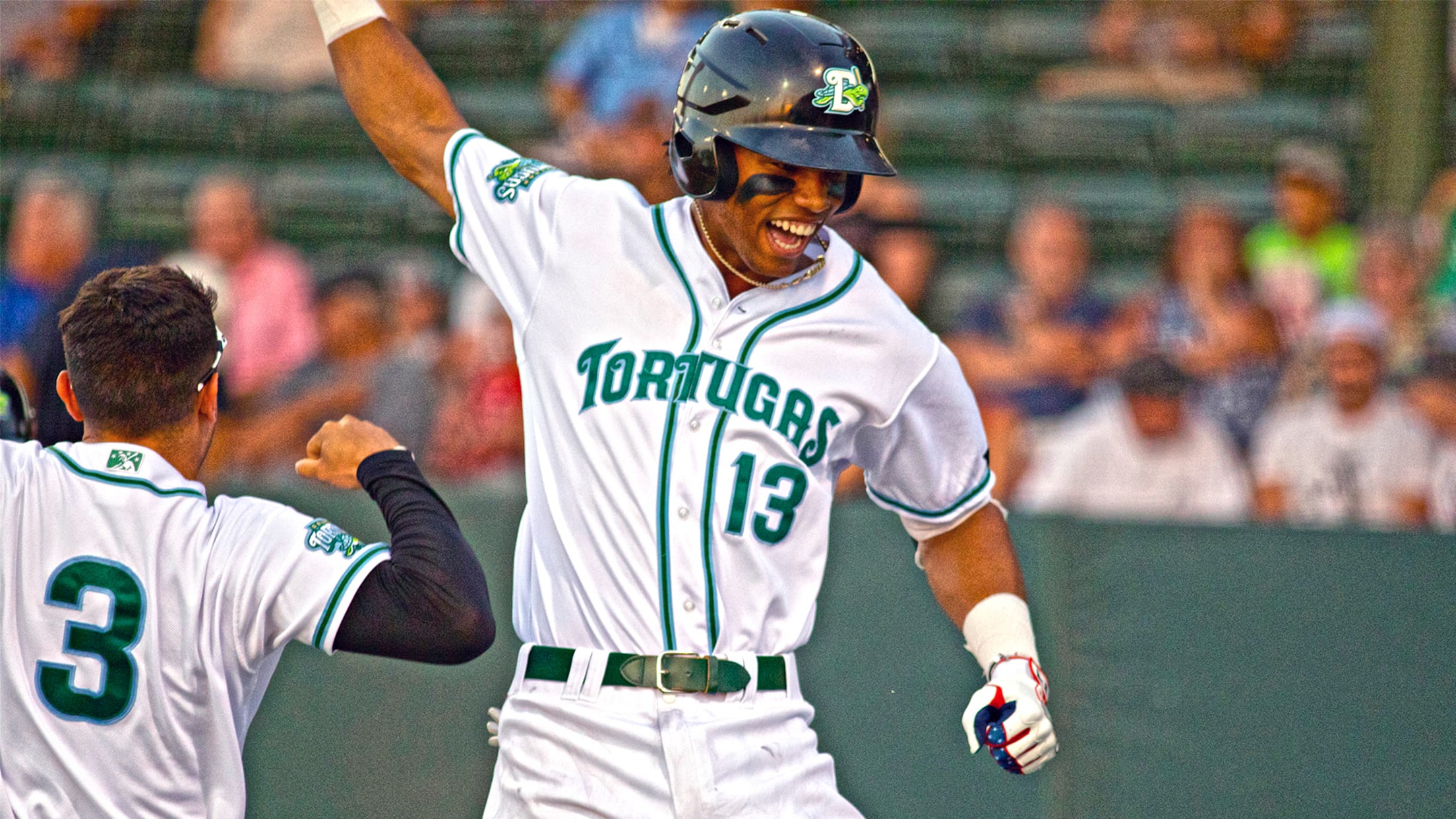 DAYTONA BEACH, Fla. - Trailing 8-1 going to the bottom of the seventh, Daytona rallied for 10-consecutive runs - including eight in the eighth - as the Tortugas stunned the St. Lucie Mets, 11-8, in front of 1,386 fans at Jackie Robinson Ballpark on Monday night.
José García named FSL Player of the Week
21-year-old shortstop slashes .500/.571/.708 en route to second weekly award of career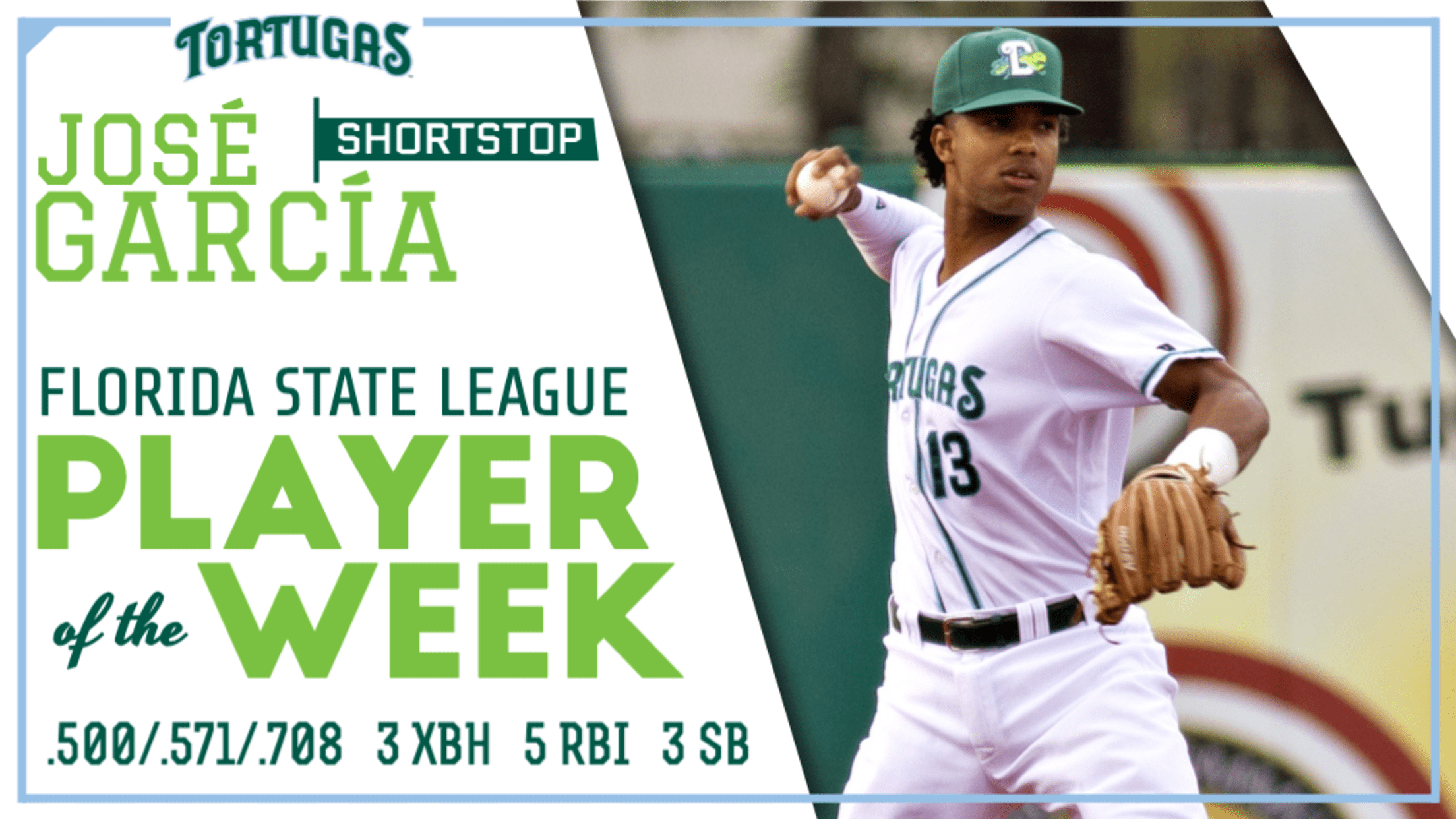 DAYTONA BEACH, Fla. - The Florida State League announced Monday that Daytona Tortugas SS José García has been named the circuit's Player of the Week for August 19-25. It is the first time a Daytona position player has been recognized by the league since 1B Ibandel Isabel  was honored from August 6-12, 2018.
'Tugas open final regular season homestand on Monday
Belly Buster Monday, Interfaith & Community Night, Thirsty Thursday highlights four-game series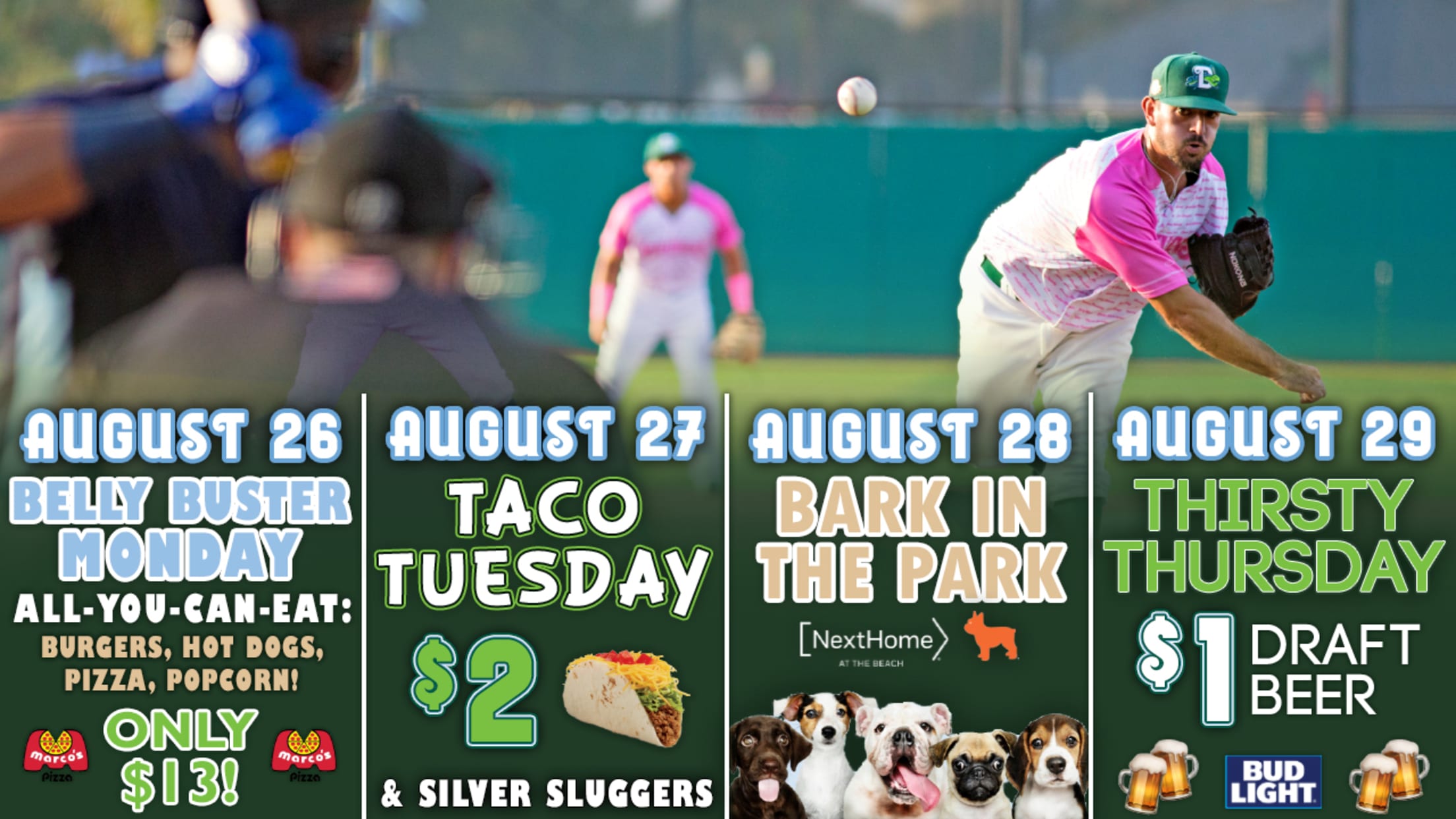 DAYTONA BEACH, Fla. - The Daytona Tortugas return home to open up the final homestand of the regular season on Monday, August 26, as they welcome the St. Lucie Mets, the High-A affiliate of the New York Mets, to Jackie Robinson Ballpark for a four-game series. Among the highlights of