Tortugas and Mets suspended in third due to rain
Daytona and St. Lucie will pick up nine-inning affair at 5:30 p.m. on Thursday; seven-frame night-cap to follow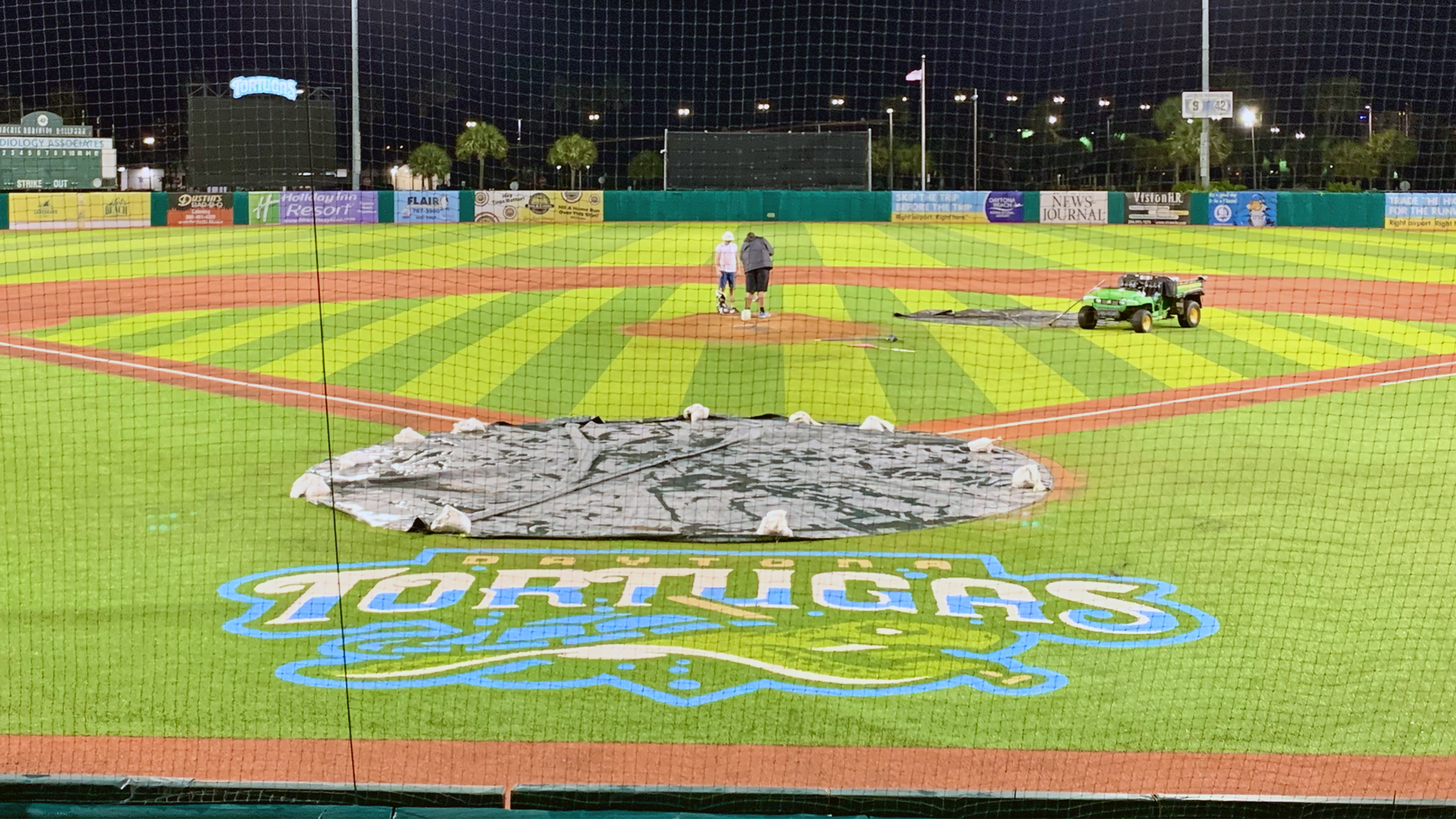 DAYTONA BEACH, Fla. - After a 34-minute delay began the contest, a torrential downpour in the middle of the third inning caused Wednesday night's contest between the Daytona Tortugas and St. Lucie Mets at Jackie Robinson Ballpark to be suspended. The game will resume Thursday at 5:30 p.m. with Daytona
St. Lucie sours Daytona's return to The Jack with late rally, 4-2
'Tugas welcome socially-distant sellout crowd of 1,100 to Jackie Robinson Ballpark for first time 621 days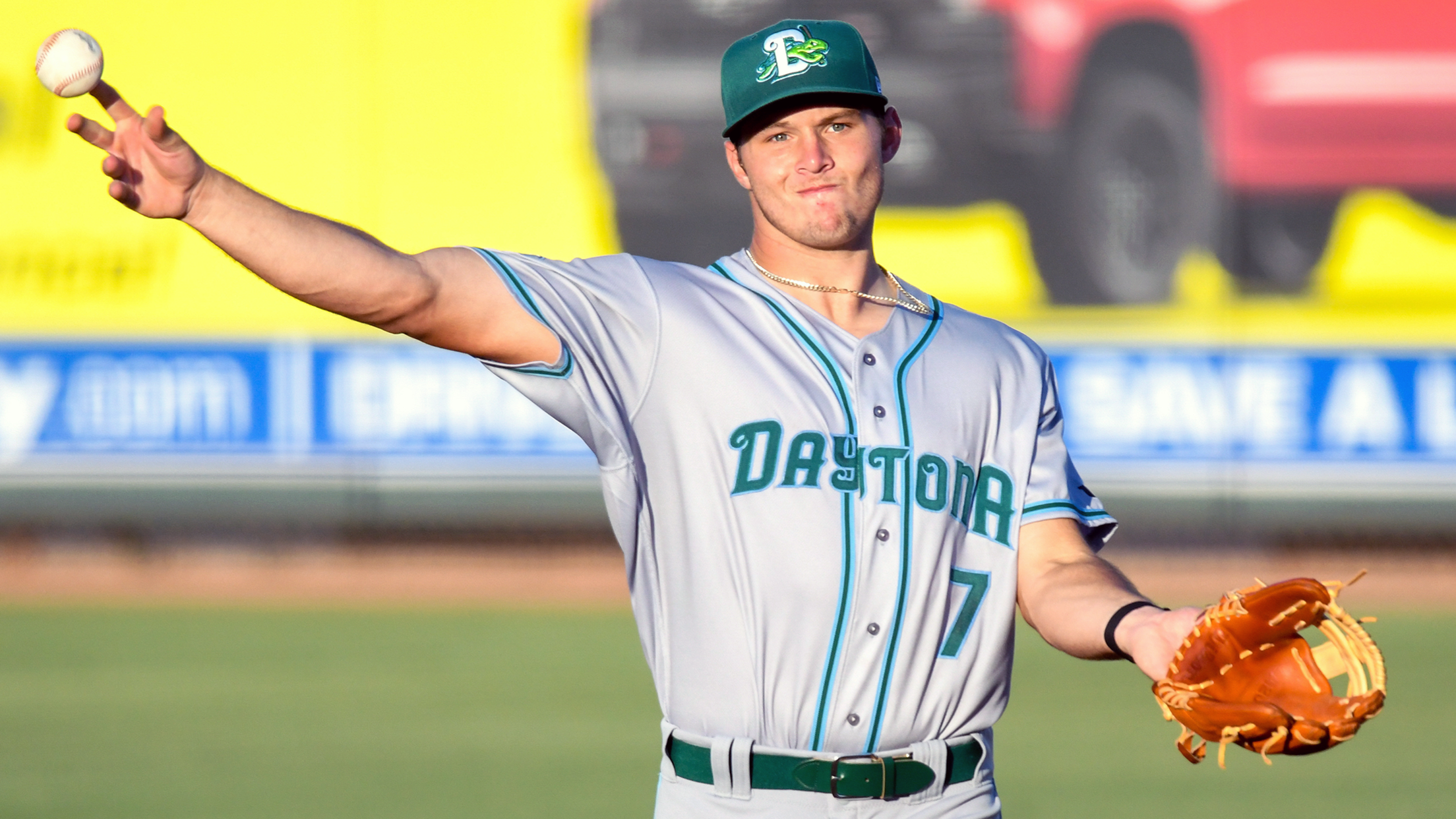 DAYTONA BEACH, Fla. - The St. Lucie Mets rallied for runs in each of the game's final three innings, souring the Daytona Tortugas return to Jackie Robinson Ballpark after a 621-day hiatus, winning 4-2 in front of a sellout crowd of 1,100 fans on Tuesday night. Following an hour-long rain
'Tugas open "Season of Shell-ebration" home slate Tuesday
Jackie Robinson Day celebration, Fireworks, Community All-Stars, #StandWithTheJack Fan of the Game highlight return to City Island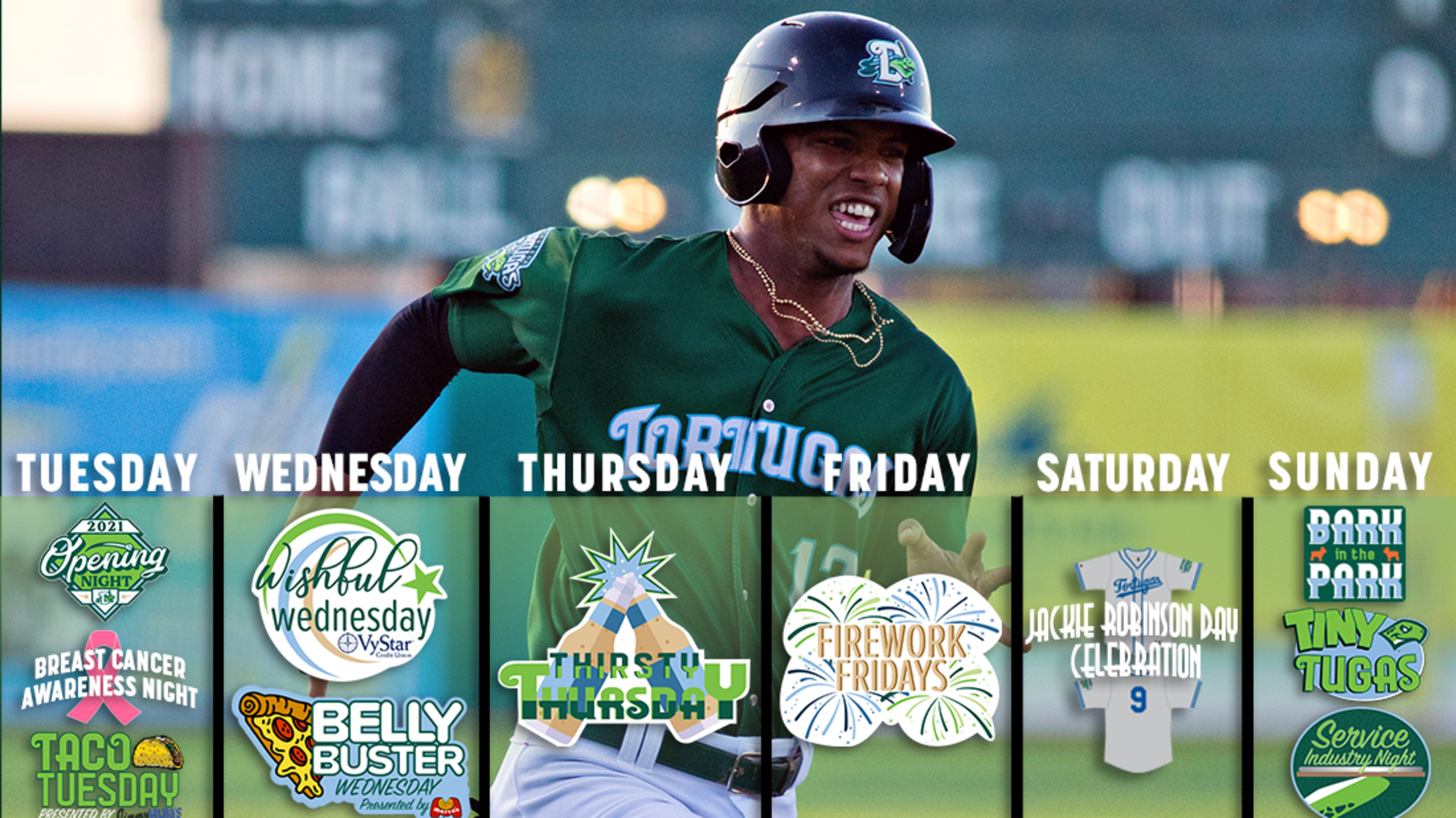 DAYTONA BEACH, Fla. - The Daytona Tortugas make their long-awaited return to Jackie Robinson Ballpark after a 621-day hiatus on Tuesday, May 11, against the St. Lucie Mets, Low-A affiliate of the New York Mets. City Island hosts a six-game series that includes a Jackie Robinson Day celebration, two firework
McGarry's power, Hinds' speed lead 'Tugas to series win
Each delivers home runs — one an inside-the-parker — as Daytona wins third-straight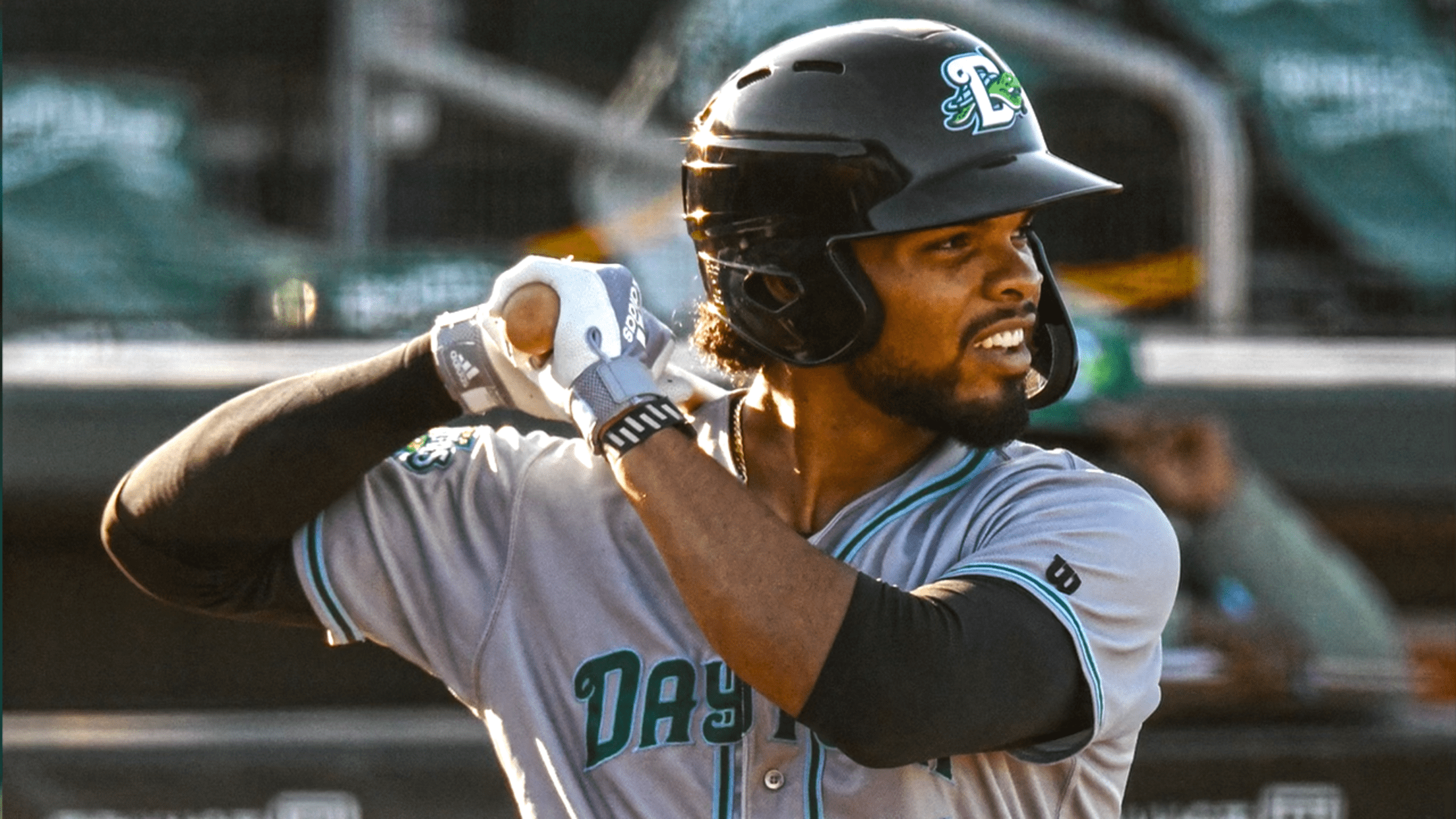 JUPITER, Fla. - Following a four home run performance on Saturday, Daytona utilized the four-bagger again on Sunday. LF Alex McGarry homered conventionally in the fourth and DH Rece Hinds rapped an inside-the-parker in the fifth, as the Tortugas bested the Palm Beach Cardinals, 7-3, at Roger Dean Chevrolet Stadium.
Tortugas offense explodes past Cardinals, 18-8
Daytona erases two three-run deficits, sets new Tortuga record for runs in triumph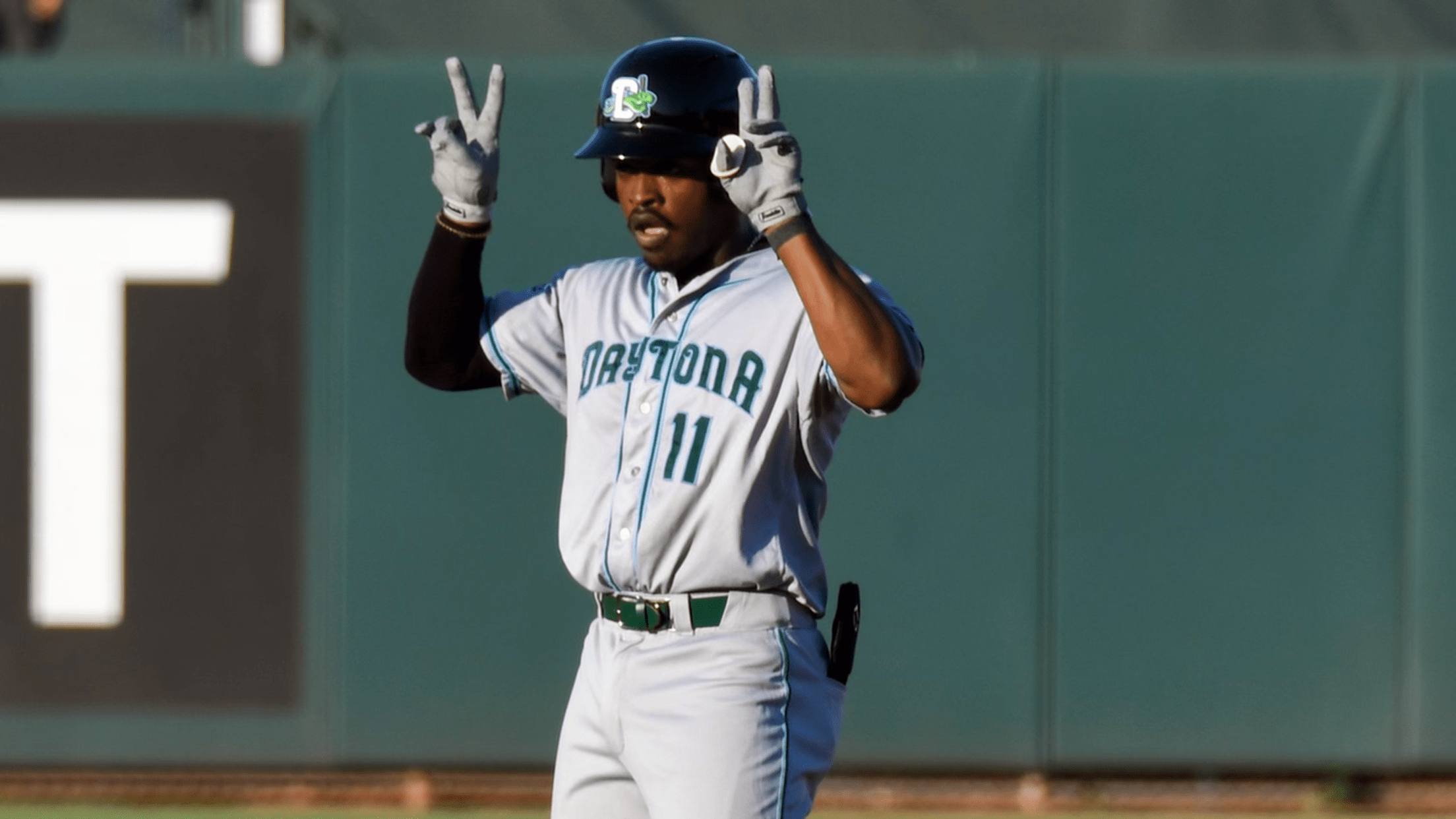 JUPITER, Fla. - Trailing by three runs twice, the Tortugas erupted for ten straight runs beginning in the fifth. An 18-run, 13-hit performance guided Daytona to a 17-8 victory over the Palm Beach Cardinals on Saturday night at Roger Dean Chevrolet Stadium. Behind 6-3 in the top of the fifth,
Late-game miscues aid 'Tugas in twinbill split with Cards
Daytona scores four in the seventh to take nightcap, 5-2; Drop opener, 3-1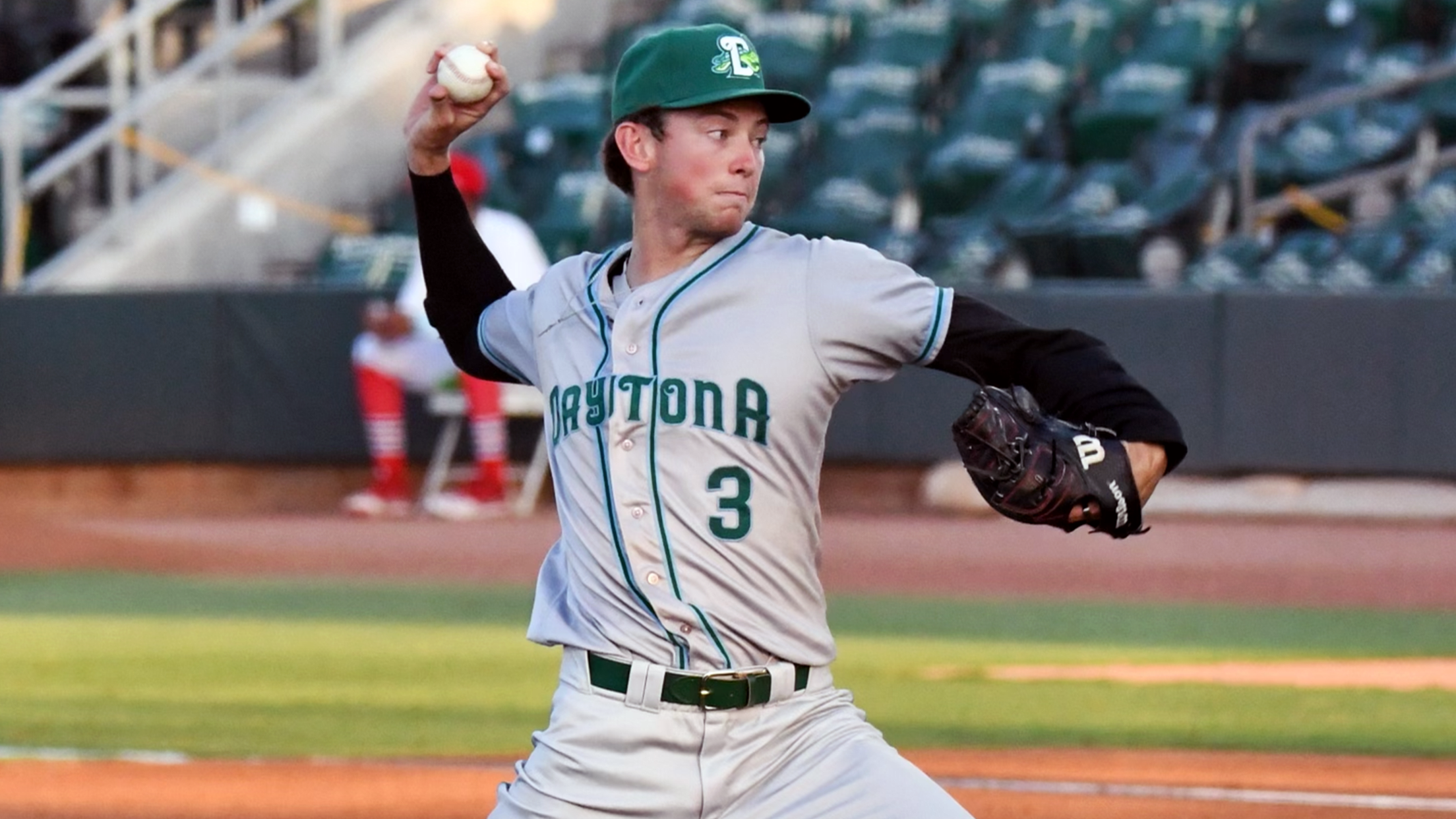 JUPITER, Fla. - Thursday's rainout appeared to dampen the lumber, as neither Daytona nor Palm Beach's offense was particularly potent throughout Friday's doubleheader. However, the Tortugas took advantage of three errors in the seventh to rally and win game two, 5-2, after the Cardinals captured game one, 3-1, at Roger
Tortugas and Cardinals washed out on Thursday
Game will be made up as part of a doubleheader on Friday at 5 p.m.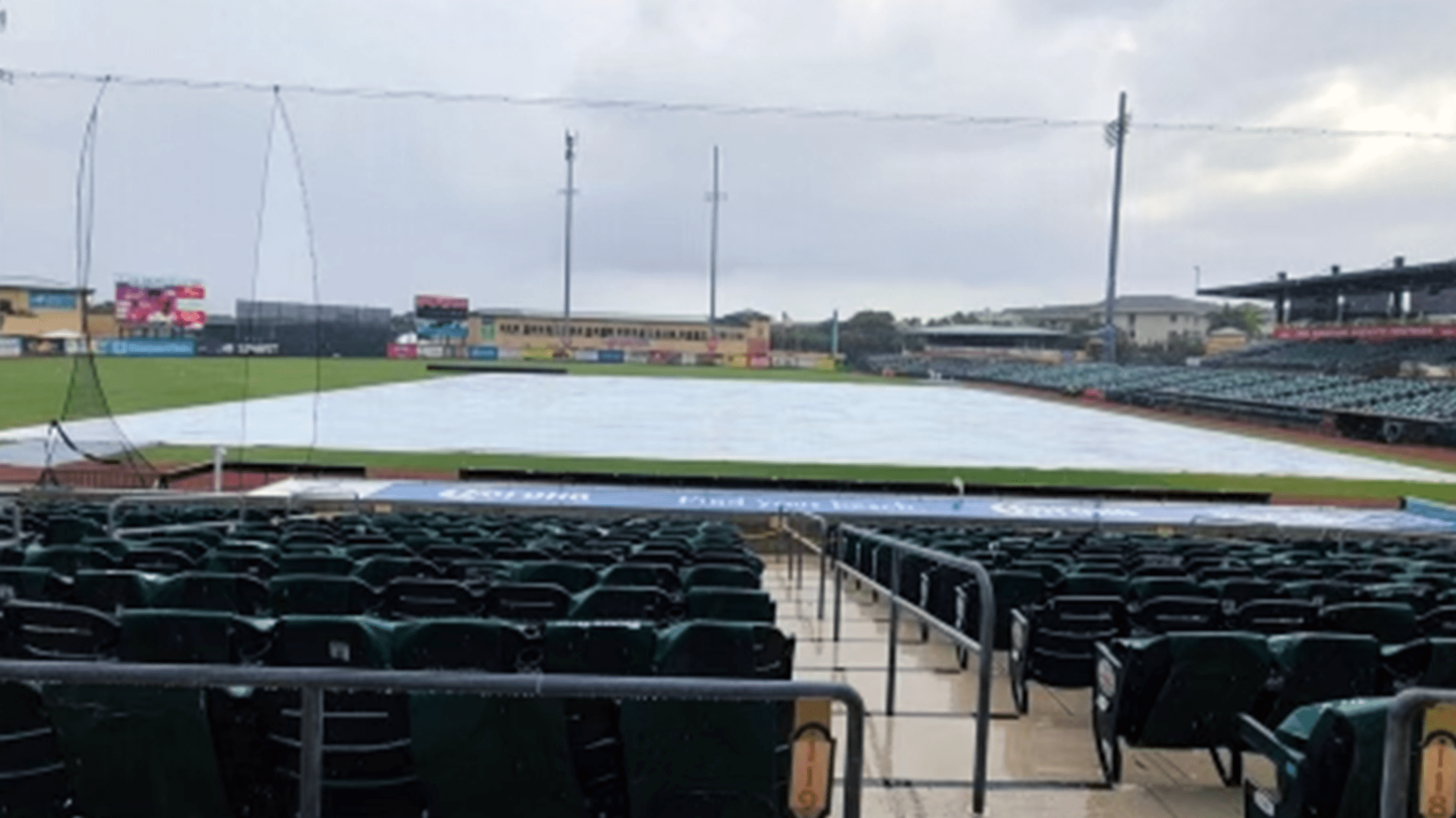 JUPITER, Fla. -- The Daytona Tortugas' scheduled game on Thursday evening against the Palm Beach Cardinals at Roger Dean Chevrolet Stadium has been postponed due to rain. As a result, today's rained-out contest will be played as part of a doubleheader on Friday, May 7, with the first pitch scheduled
Eight-run ninth propels 'Tugas to first victory, 12-4
Rece Hinds and Allan Cerda unite for 5-for-10 day with 3 RBI in rout of Cardinals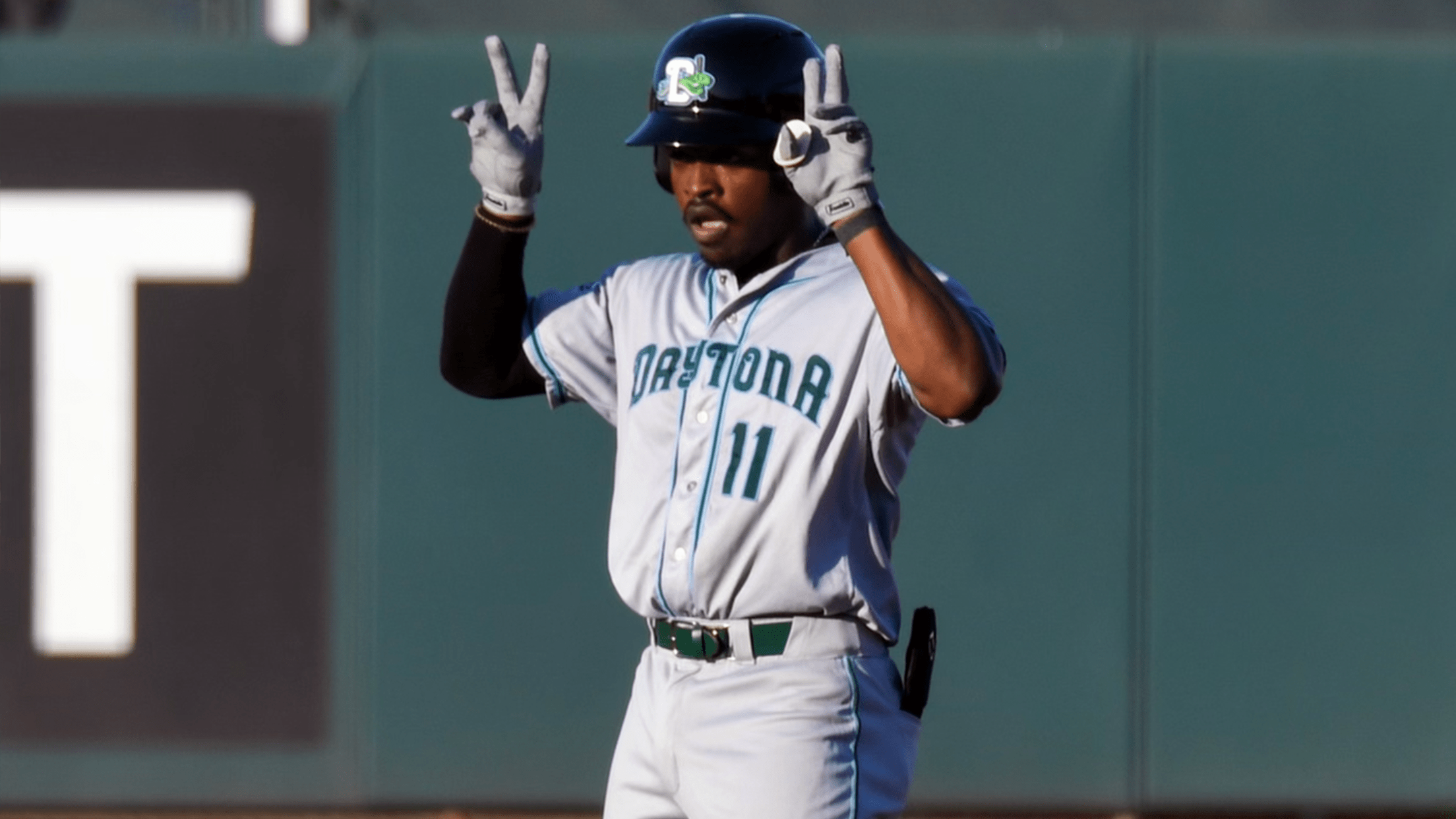 JUPITER, Fla. - Following a gut-wrenching defeat on Tuesday night, 3B Rece Hinds and Allan Cerda combined to score four runs on five hits — including three for extra bases — and drove in three more tallies, as the Daytona Tortugas emerged victorious for the first time since August 28,
Tortugas rally late, get clipped by Cardinals, 4-3
Daytona scores take lead in ninth, fall on two-run error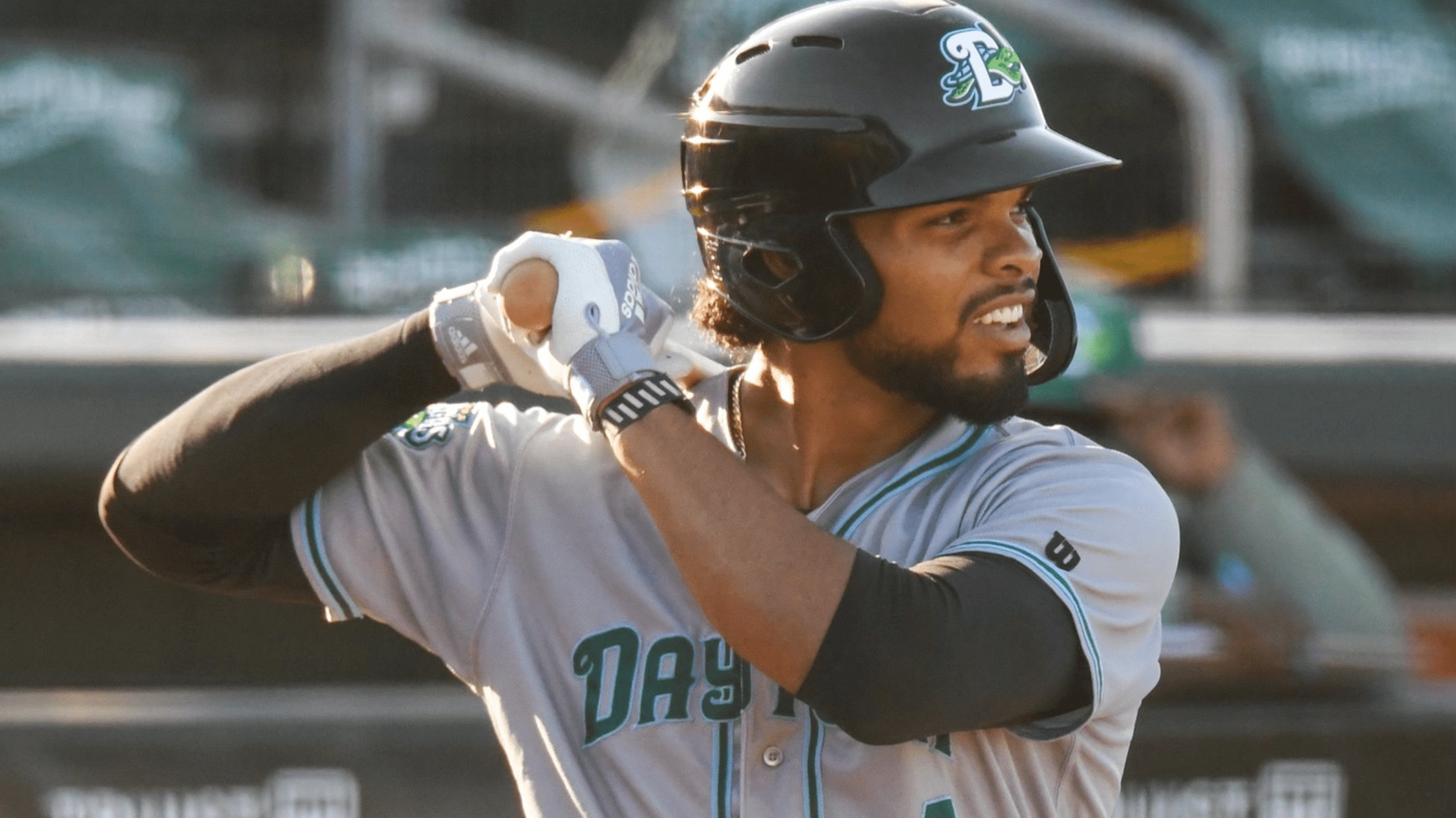 JUPITER, Fla. - Trailing 2-0 after six frames in their first game in 614 days, the Daytona Tortugas rallied to score a run in each of their final three trips at-bat to take a 3-2 lead. However, the advantage was short-lived as the Palm Beach Cardinals scored two on an
Daytona Tortugas announce 2021 preliminary roster
Reds' 2020 first-round pick Austin Hendrick leads squad that features seven of Cincinnati's Top 20 prospects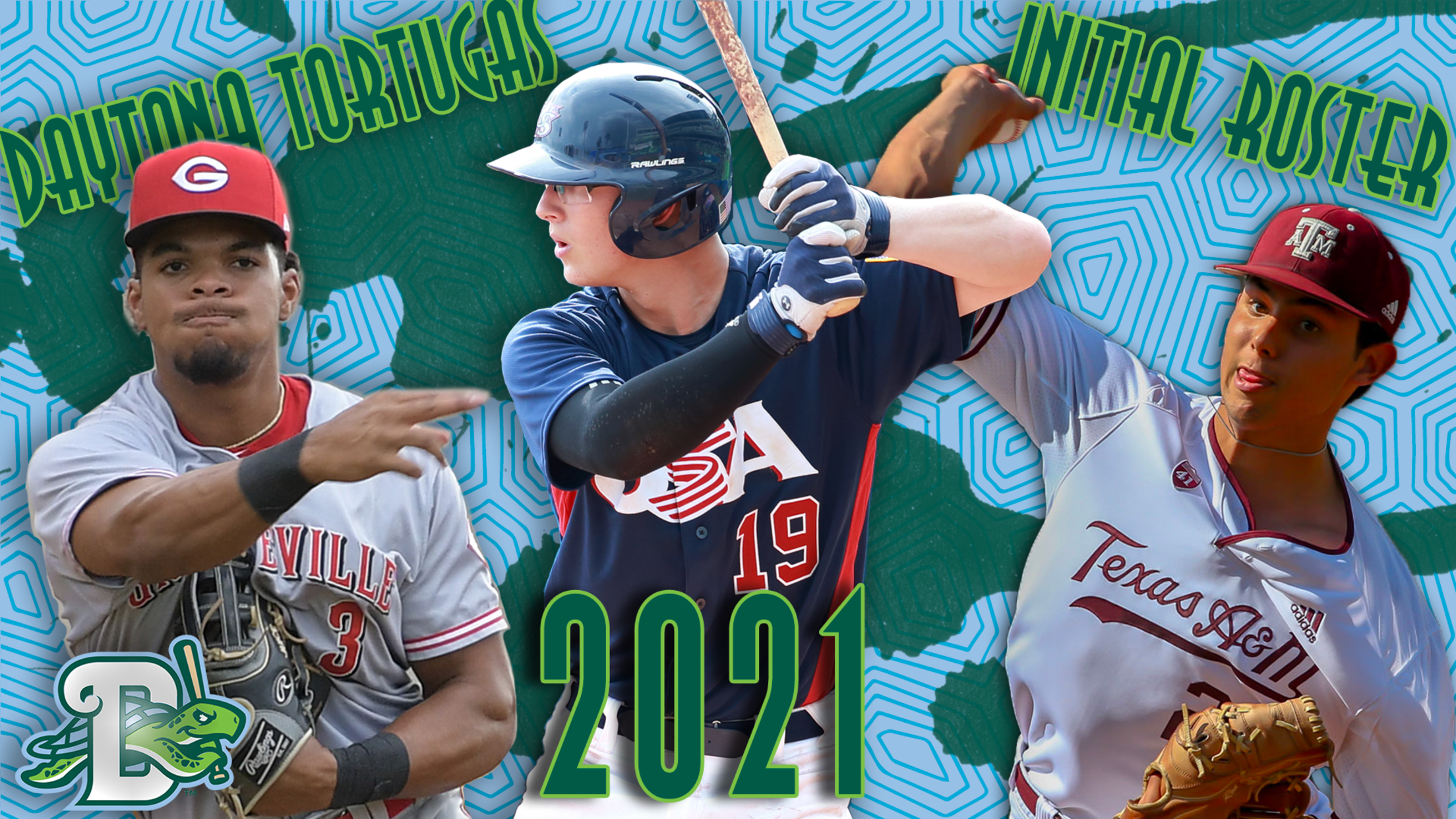 DAYTONA BEACH, Fla. - The Daytona Tortugas, in conjunction with the Cincinnati Reds, have announced their initial roster for the upcoming 2021 campaign, headlined by 2020 first-round pick OF Austin Hendrick and 7 of Baseball America's top 20 Reds' farmhands, plus eleven of the top 41. The first roster comprises
Tortugas seek National Anthem performers
Team conducting virtual auditions for 2021 season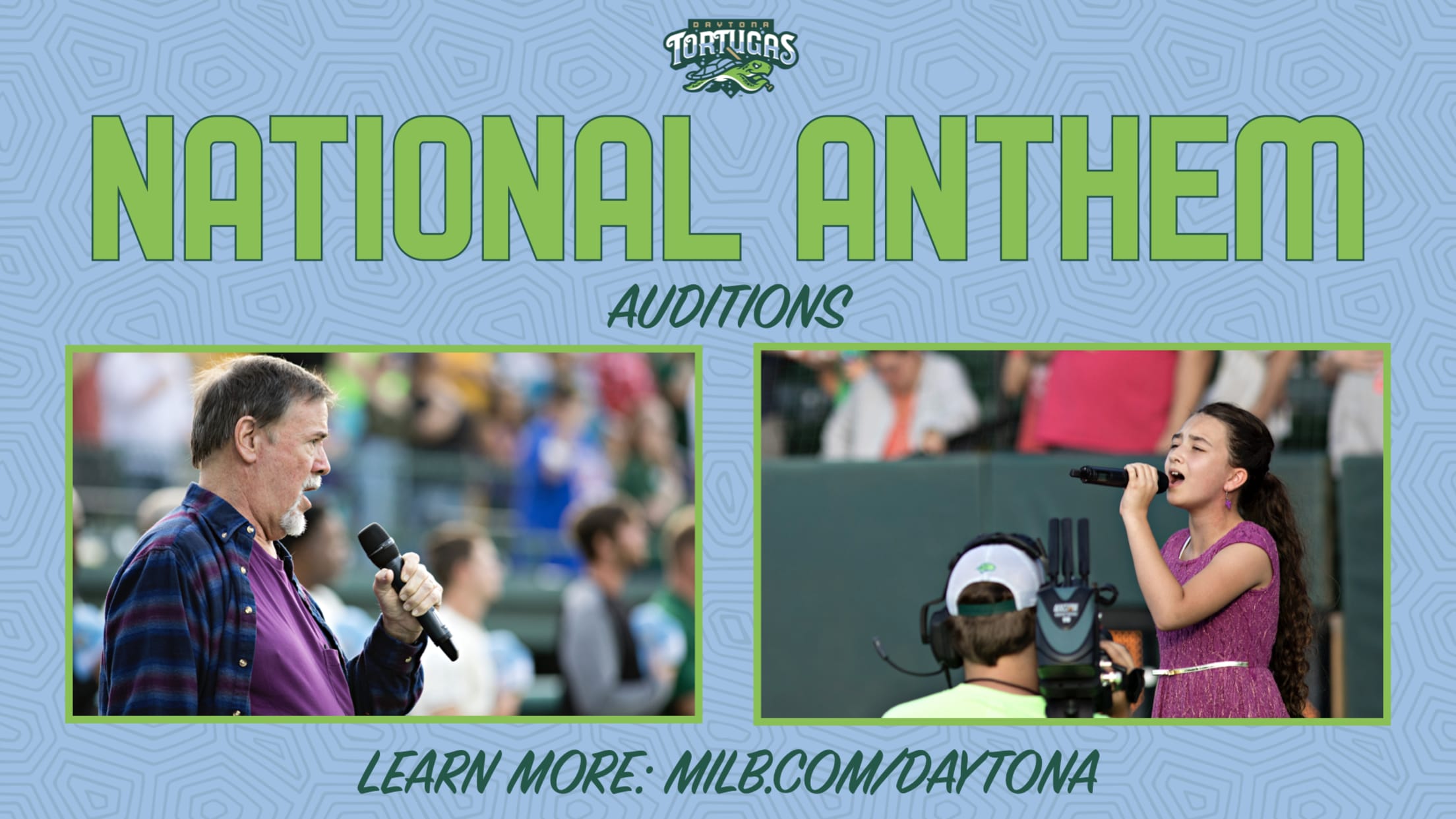 SUBMIT VIRTUAL AUDITION HERE
Tortugas announce 2021 May promotional schedule
Season Tickets, Groups, Multi-Game packages on sale Monday, April 26; Individual game tickets on sale Wednesday, April 28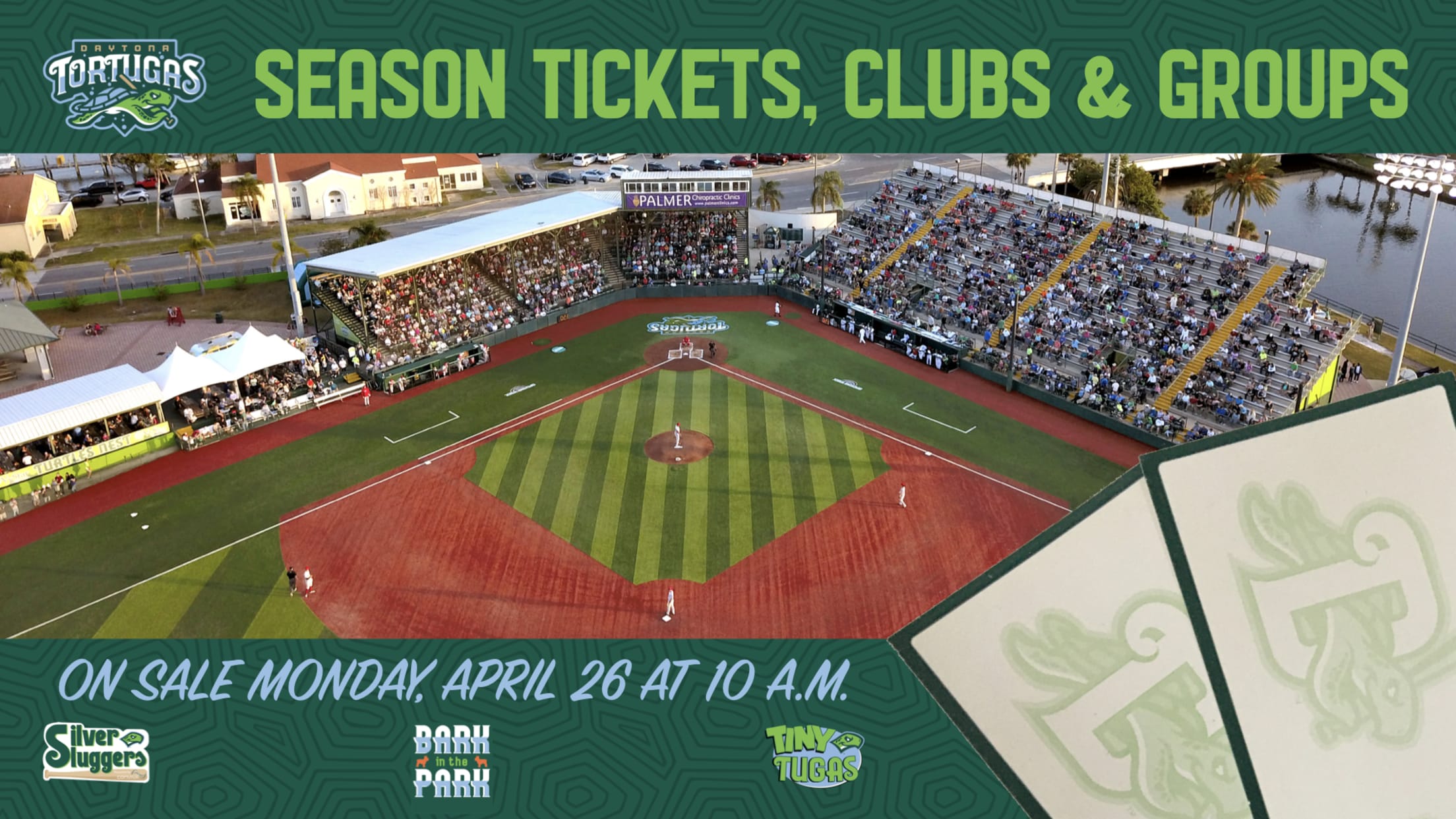 DAYTONA BEACH, Fla. - After a year of hardship and uncertainty, the Daytona Tortugas will return to Jackie Robinson Ballpark for a "Season of Celebration" as a thank you to the countless health care workers, first responders, and fans that have helped bring baseball back to "The Jack". In preparation
Tortugas announce 2021 coaching staff
Daytona's 2017 hitting coach returns as skipper for 2021.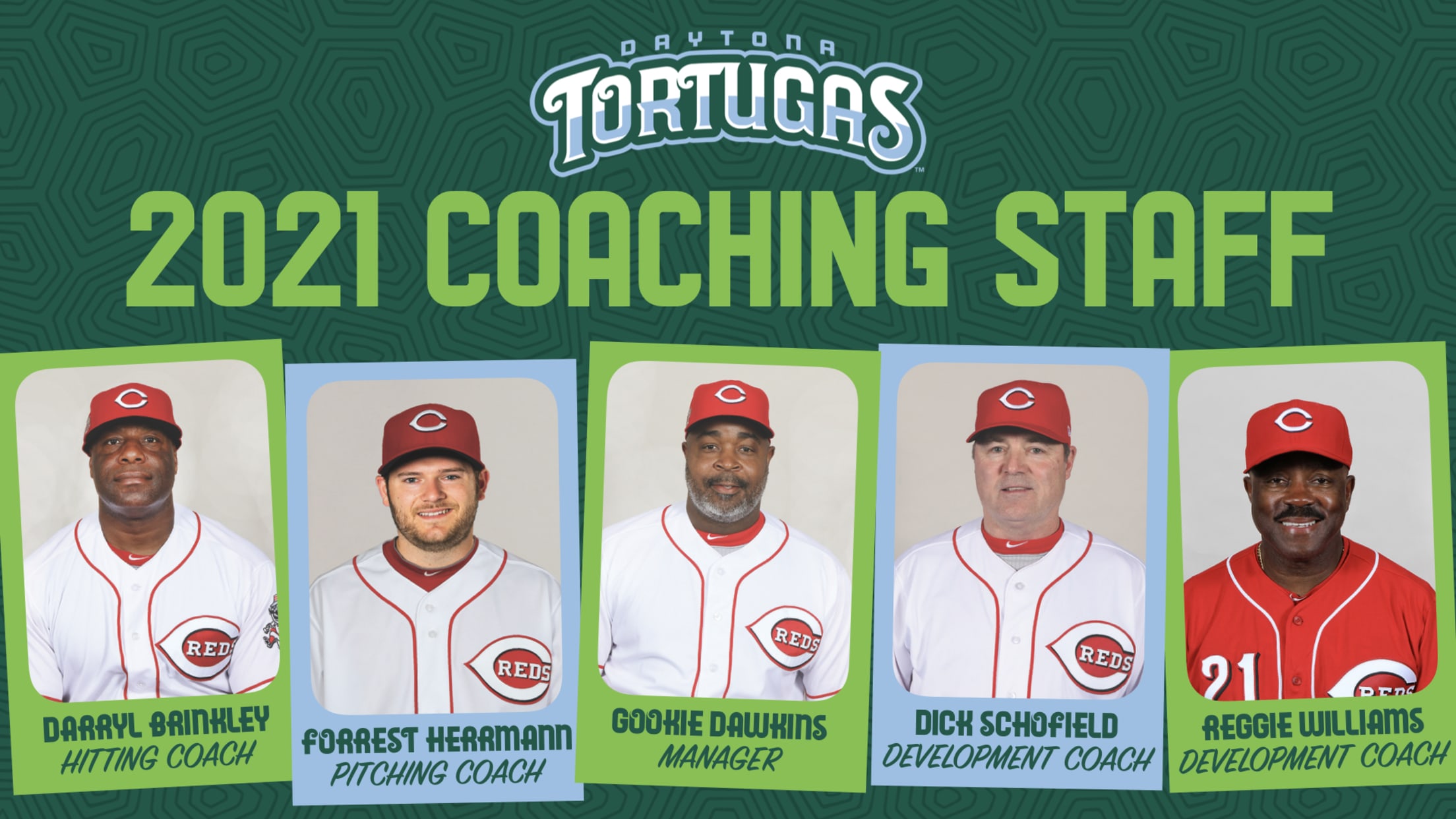 DAYTONA BEACH, Fla. – The Cincinnati Reds and Daytona Tortugas announced the Tortugas 2021 coaching staff, headlined by former Major Leaguer and Olympic gold medalist Travis "Gookie" Dawkins. TRAVIS "GOOKIE" DAWKINS – Manager Gookie Dawkins is in his seventh season in the organization, his first as manager of the Daytona
Tortugas launch Barrier Breakers Creativity Contest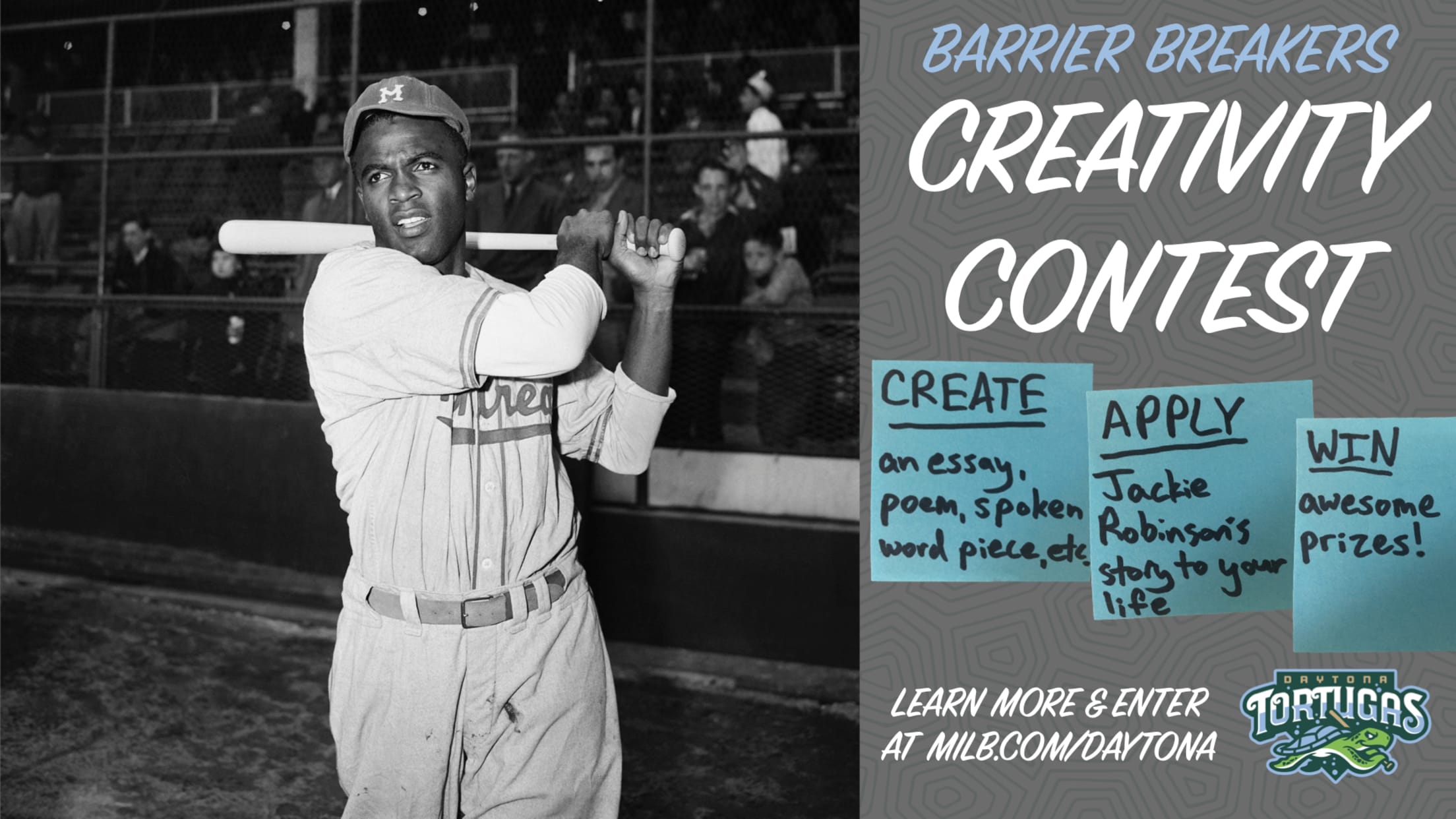 Local students can win prizes by submitting creative works applying Jackie Robinson's story to their lives
Tortugas announce 2021 schedule
Season set to begin in May at Jackie Robinson Ballpark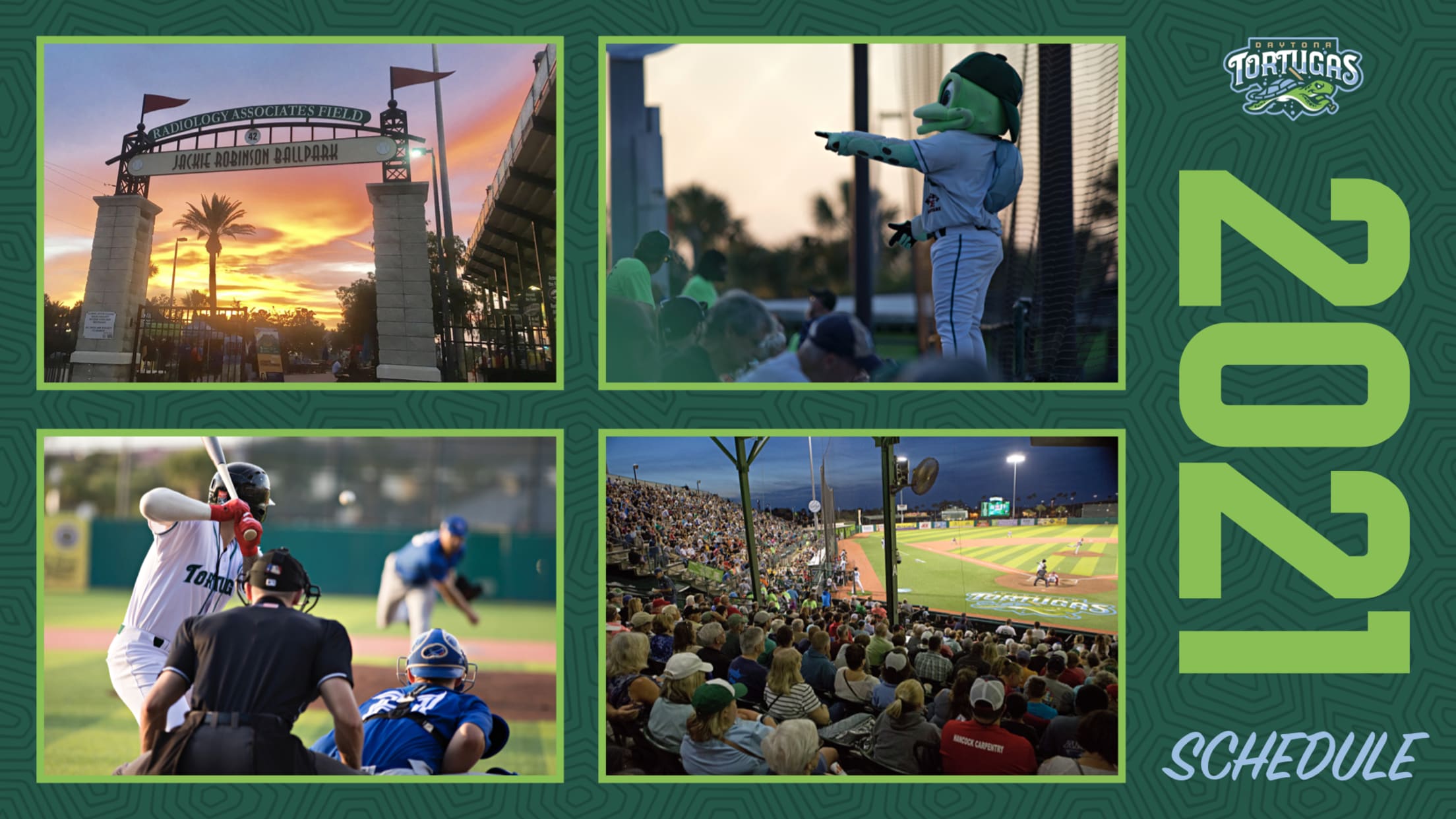 VIEW THE FULL SCHEDULE HERE
TORTUGAS RECEIVE INVITATION TO CONTINUE LONG-TERM RELATIONSHIP WITH THE REDS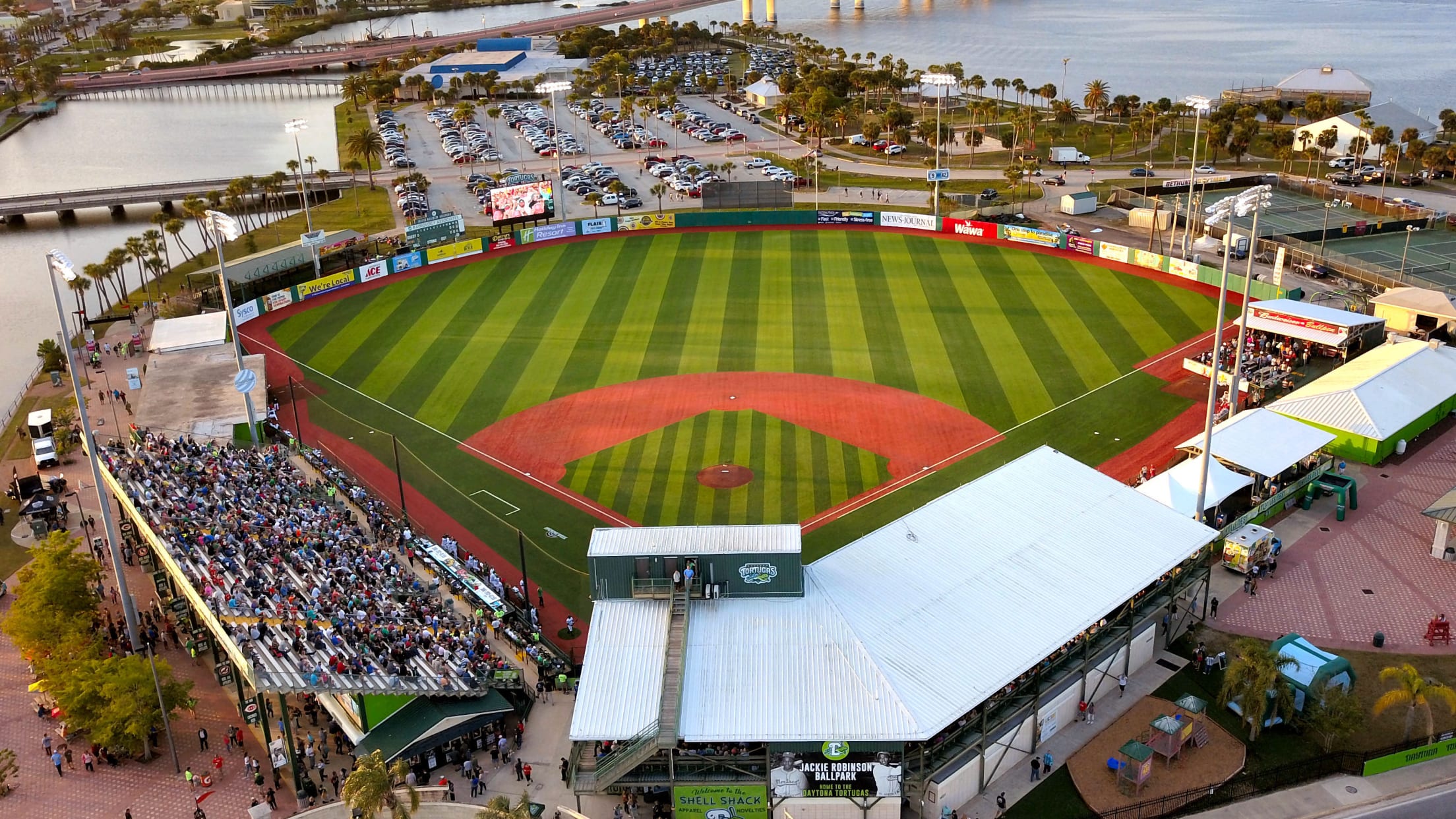 DAYTONA BEACH, Fla. – The Daytona Tortugas are pleased to announce the club has received an invitation to remain affiliated with the Cincinnati Reds. The partnership between the Reds and the Tortugas began in 2015 and was built on a long and successful history of professional baseball in Daytona. Affiliated
Jackie Robinson Ballpark to host YogaFest 2020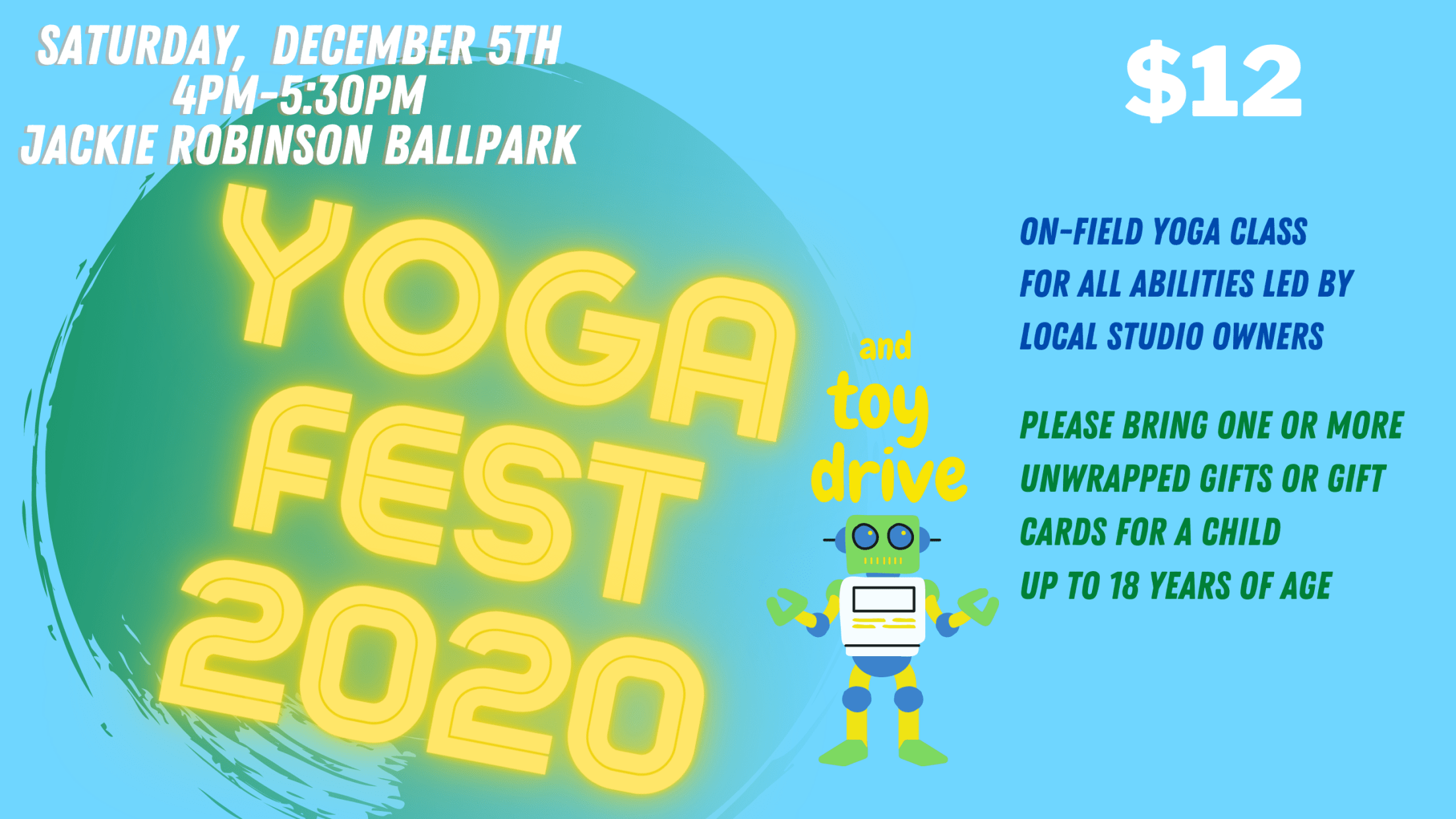 Event to include toy drive for local children in need
Tortugas High School Ambassadors plan community beach cleanup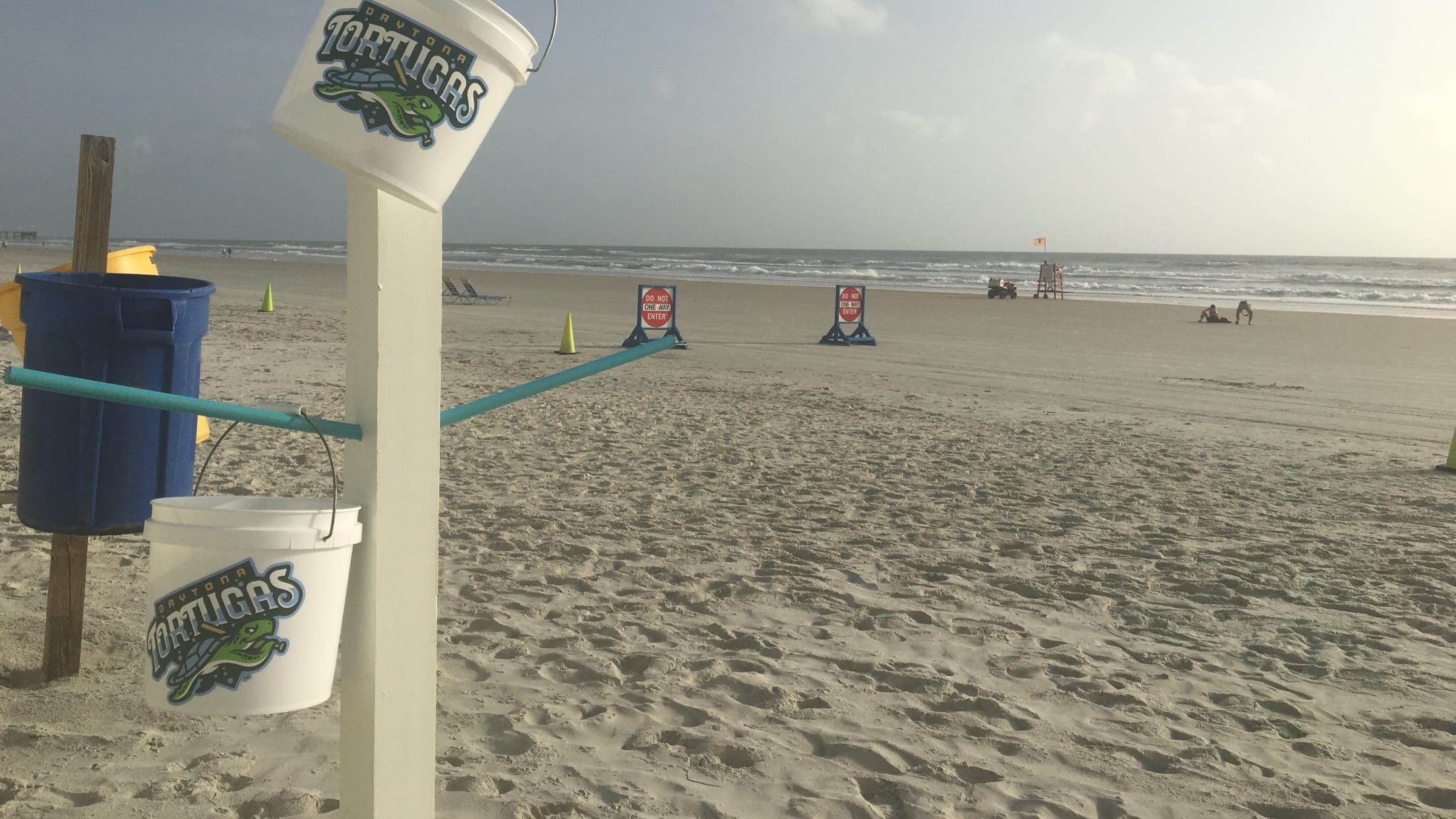 Tortugas Care Foundation will also unveil new beach cleanup station
Tortugas planning special event in honor of Jackie Robinson Ballpark's namesake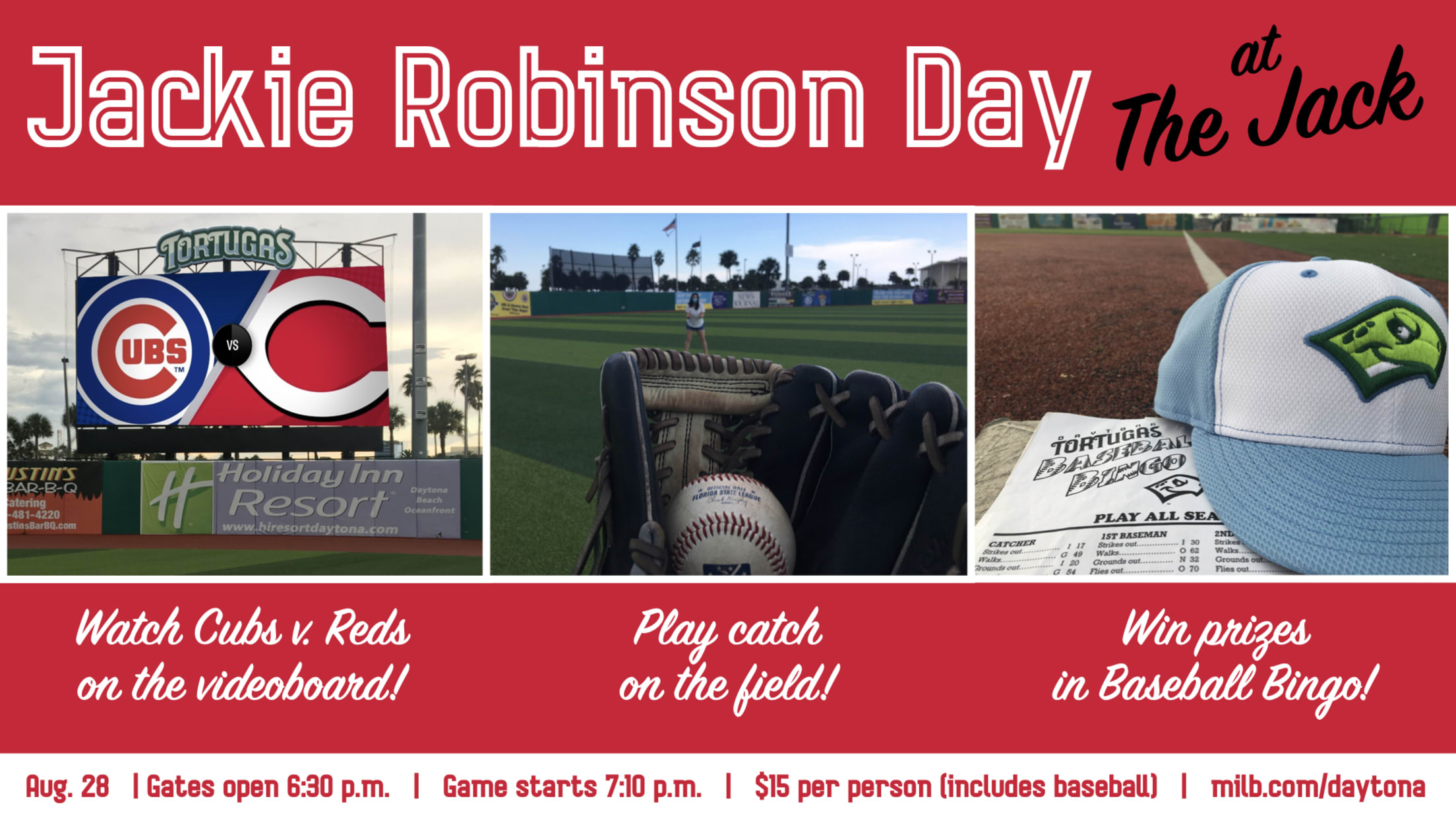 DAYTONA BEACH, Fla. – The Daytona Tortugas invite the community to celebrate Jackie Robinson Day with a special event at Jackie Robinson Ballpark on Aug. 28. Attendees will have the opportunity to watch on the Tortugas' 36-foot-wide videoboard as the Cincinnati Reds take on the Chicago Cubs from Great American
2020 MiLB Season Cancelled
June 30, 2020 | Daytona Tortugas Communications | | [email protected] | 386.257.3172 Dear 'Tuga Nation: We have just learned that due to the COVID-19 pandemic, Minor League Baseball has canceled the 2020 season. We are heartbroken, and we know you are as well, that the pandemic prevented us from bringing
Tortugas to Host Graduation for Richard Milburn Academy
June 25, 2020 | Daytona Tortugas Communications | | [email protected] | 386.257.3172 DAYTONA BEACH, Fla. – The Daytona Tortugas will host graduation for Richard Milburn Academy of Florida's class of 2020 at Jackie Robinson Ballpark, the team and school announced today. The graduation will be held on the field at
Tortugas Seek Nominees for Community All-Stars
June 23, 2020 | Daytona Tortugas Communications | | [email protected] | 386.257.3172 DAYTONA BEACH, Fla. – The Daytona Tortugas want your help to honor all-stars who are going above and beyond to assist others in the community. The Tortugas will select Tortugas Care Foundation Community All-Stars from the community's nominations.
FSL announces Covid-19 relief efforts in all cities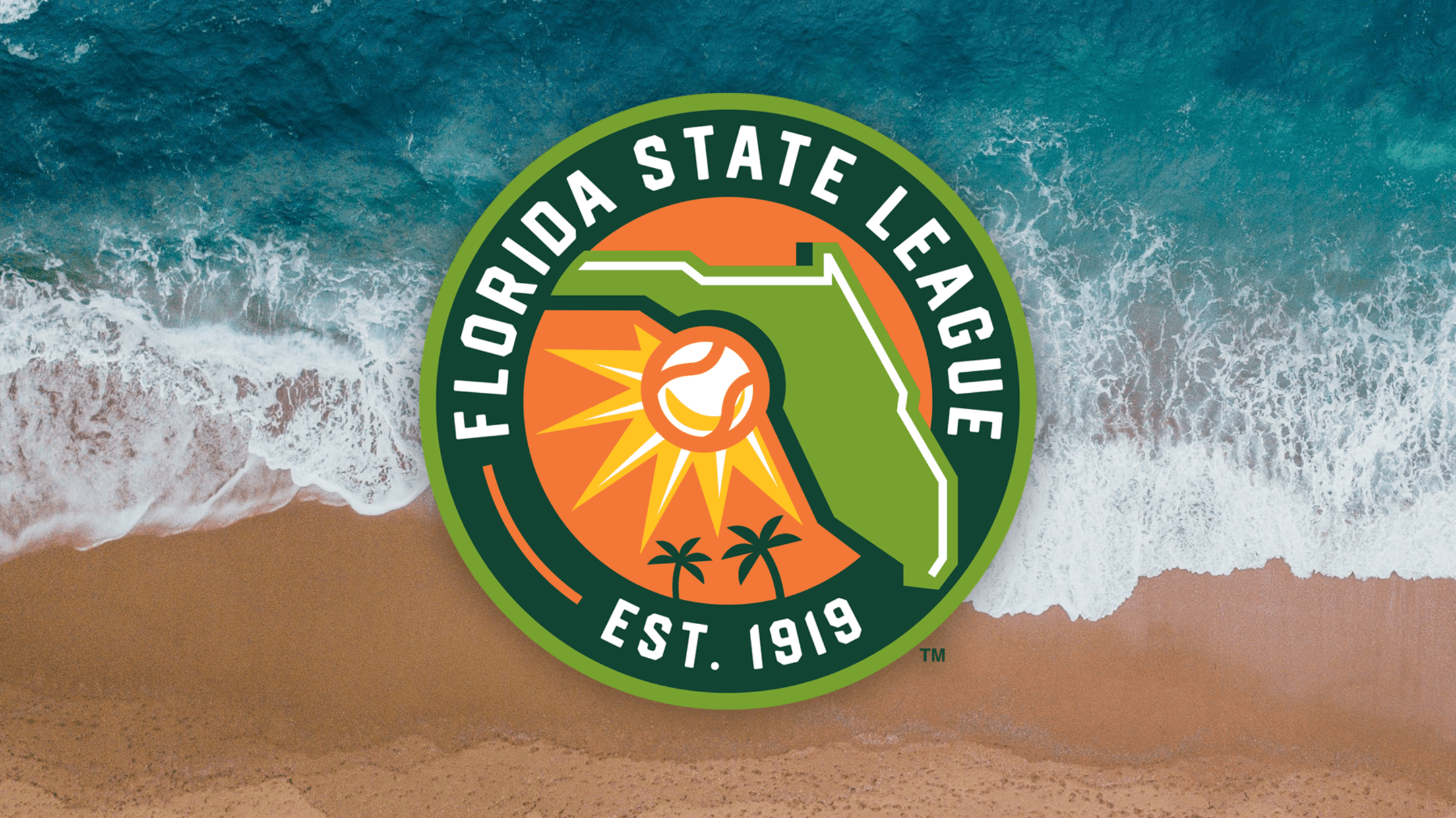 Today the Florida State League announced that all its member teams will be participating in a League wide effort to support Covid-19 relief. The 12 teams have partnered with LiveSource to set up an auction site that will make bidding for auction items a simple and efficient process. The collectible
Updated COVID-19 Policies at Jackie Robinson Ballpark
'Tuga Nation,As the COVID-19 outbreak continues to impact our lives and the lives of many of our family and friends, we wanted to provide a brief update regarding the Daytona Tortugas and Jackie Robinson Ballpark. Yesterday marked the first day of Phase 1 under the "Safe. Smart. Step-by-Step. Plan for
Tortugas to Revive Historic Ballfield in Daytona Beach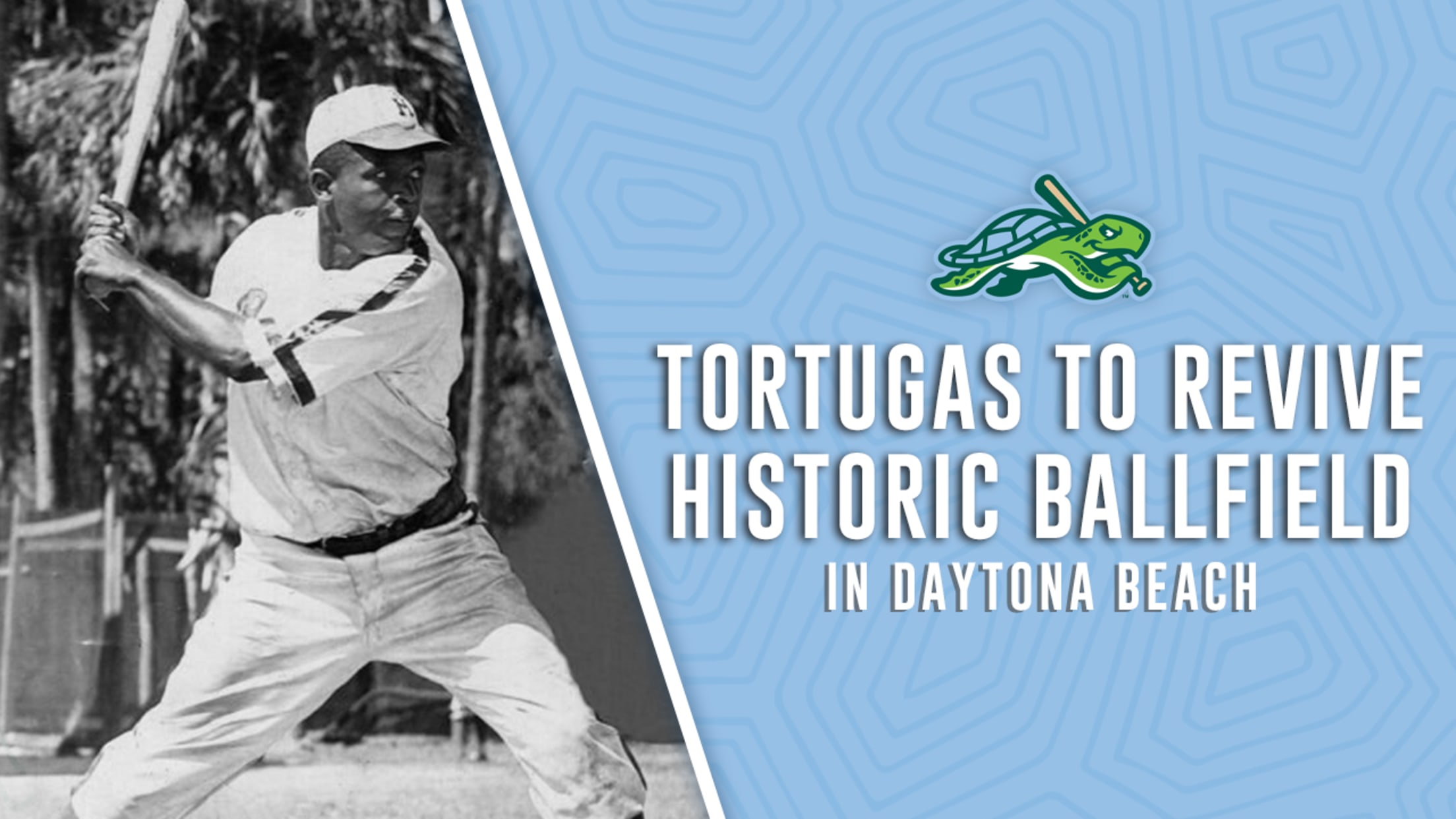 DAYTONA BEACH, Fla. - The Daytona Tortugas today announced plans to revive Kelly Field, a history-rich baseball diamond where Jackie Robinson trained while preparing to break professional baseball's color barrier.The Tortugas and their Tortugas Care Foundation are committed to bringing baseball back to the site -- which today is an empty