Addison Barger Named Low-A Southeast League Player of the Week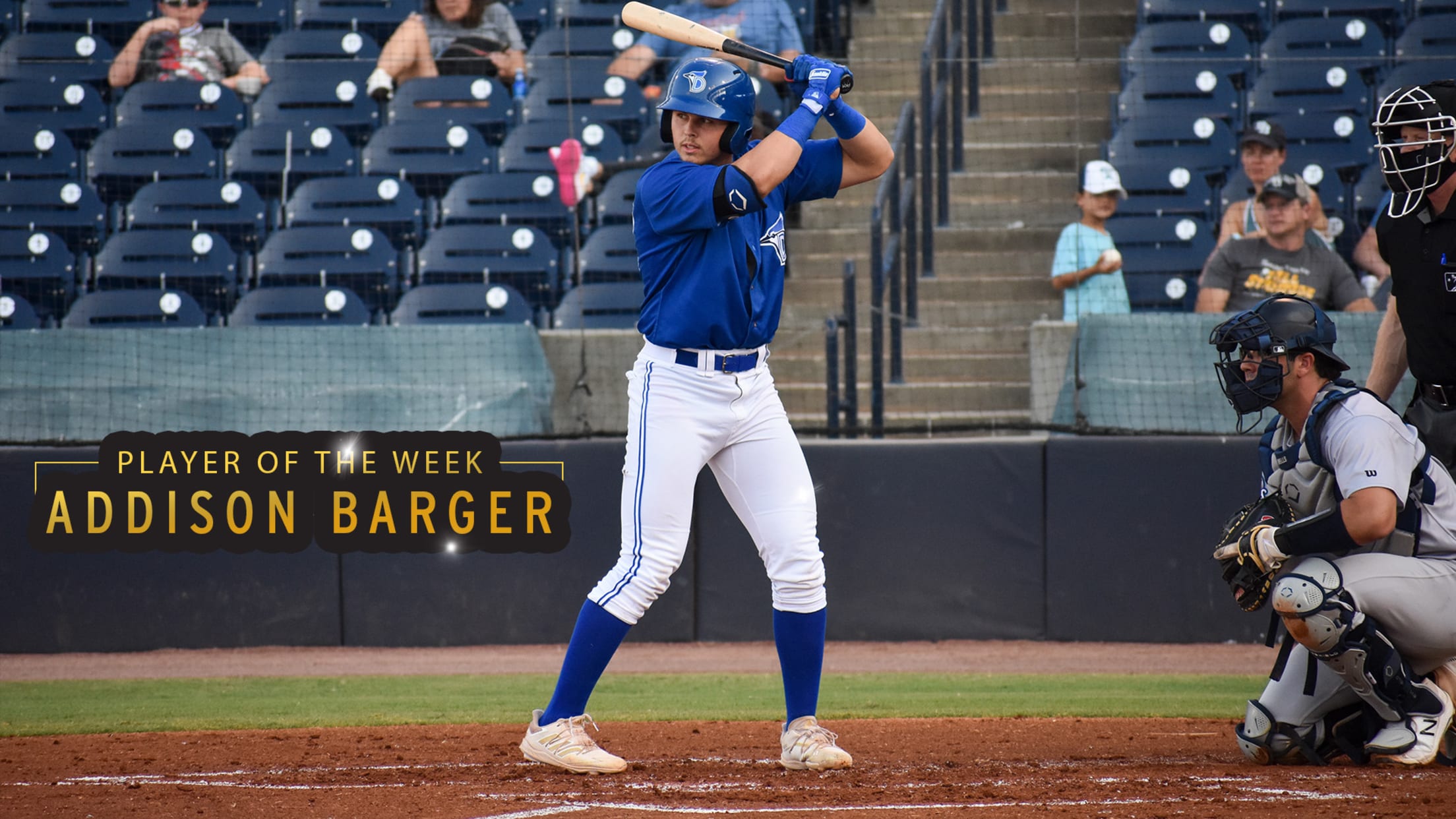 For Immediate Release June 2, 2021 ADDISON BARGER NAMED SOUTHEAST LEAGUE PLAYER OF THE WEEK First Dunedin Blue Jay to win since 2018 DUNEDIN, FL - Minor League Baseball announced earlier this week the Player of the Week winners for the week of May 25- May 30. For the Low-A
For Immediate Release
June 2, 2021
ADDISON BARGER NAMED SOUTHEAST LEAGUE PLAYER OF THE WEEK
First Dunedin Blue Jay to win since 2018
DUNEDIN, FL - Minor League Baseball announced earlier this week the Player of the Week winners for the
week of May 25- May 30. For the Low-A Southeast League, the honor went to Dunedin Blue Jays infielder
Addison Barger for his performance in the series against the Tampa Tarpons.
During the week, Addison Barger led the League in slugging percentage (1.130), OPS (1.707), doubles (6),
and hits (12). Barger hit for the cycle on May 28th, going 5-for-5 with two home runs and seven RBI. This
marked the first cycle for the Dunedin Blue Jays since Gustavo Pierre on August 10, 2013. The Tampa native
had four multi-hit games.
Addison Barger became the first Dunedin Blue Jays player to win the award in the Low-A Southeast League,
and he is the first Blue Jay to win player of the week since Yvan Castillo and Kevin Smith won the award in
back-to-back weeks during the 2018 season.
The infielder will be honored at the home opener at TD Ballpark tonight, June 3, for his accomplishment.
- Dunedin Blue Jays -