Addison Barger Named Player of the Week for Second Time this Season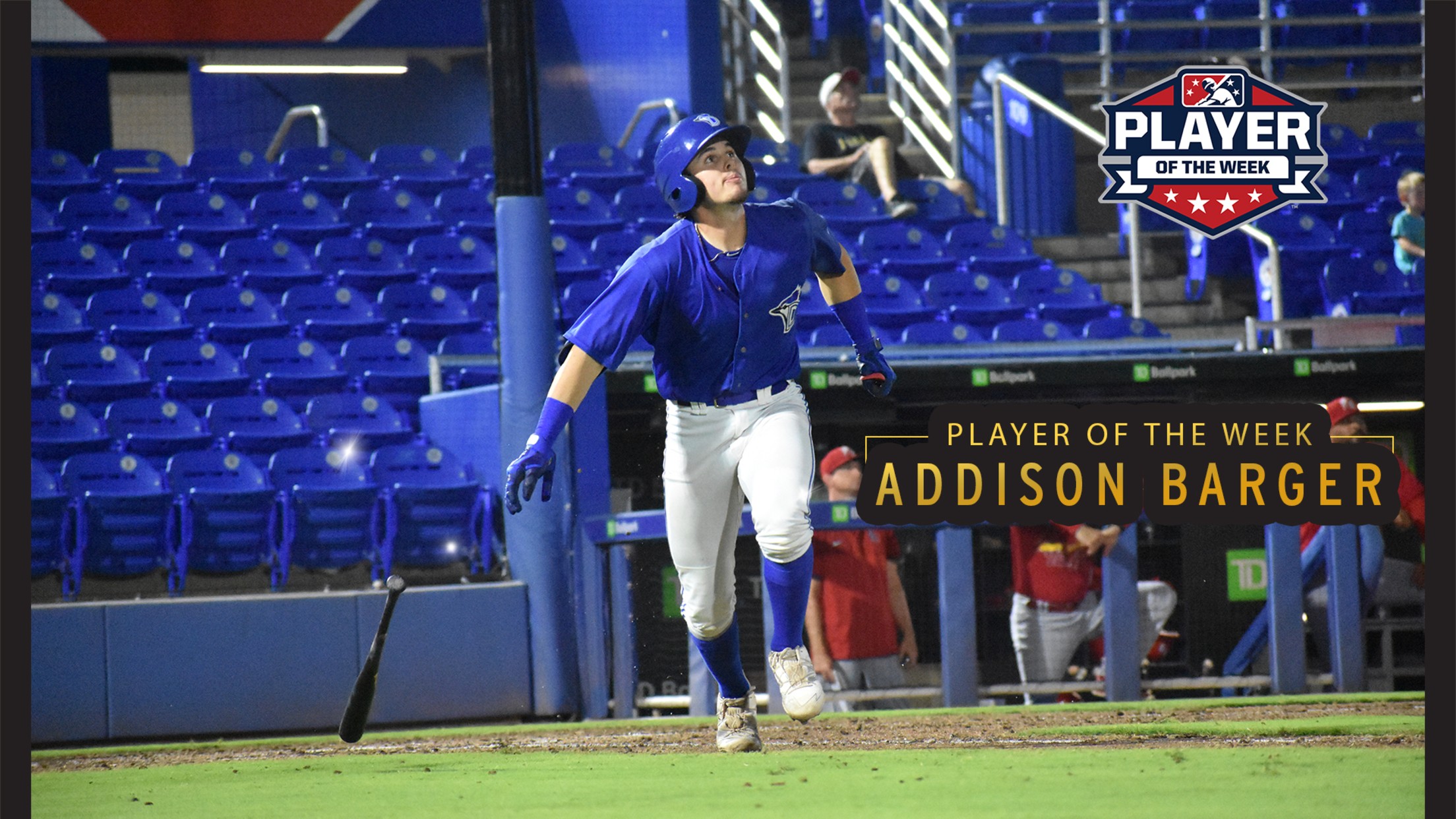 DUNEDIN, FL - Minor League Baseball announced yesterday the Player of the Week winners for the week of August 31- September 5. For the Low-A Southeast League, the Player of the Week award went to the Dunedin Blue Jays Addison Barger for his performance against the Palm Beach Cardinals. In
DUNEDIN, FL - Minor League Baseball announced yesterday the Player of the Week winners for the week of August 31- September 5. For the Low-A Southeast League, the Player of the Week award went to the Dunedin Blue Jays Addison Barger for his performance against the Palm Beach Cardinals.
In six games played this week, Barger lead the league in RBI (15), 2B (5), XBH (6), and Runs (7). His 15 RBI also led Minor League Baseball. The highlight of his total came on Saturday, September 4th when he hit a grand slam for his 15th home run of the year. Barger currently has a .246 AVG with 70 RBI, .806 OPS, and 36 XBH. The Tampa, Florida native joins former teammate Orelvis Martinez and Jordan Walker (St. Louis Cardinals) as the only players to win multiple Player of the Week awards this season.
Addison Barger's win became the sixth time a Dunedin Blue Jay won Player of the Week this season. This total is a franchise record for Player of the Week honors as Orevlis Martinez, Naswell Paulino, and Trent Palmer also earned the award this year.
- Dunedin Blue Jays -