Blue Jays Bowling Tournament Raises Over $10,000
Dunedin charity event has raised over $45,000 in five years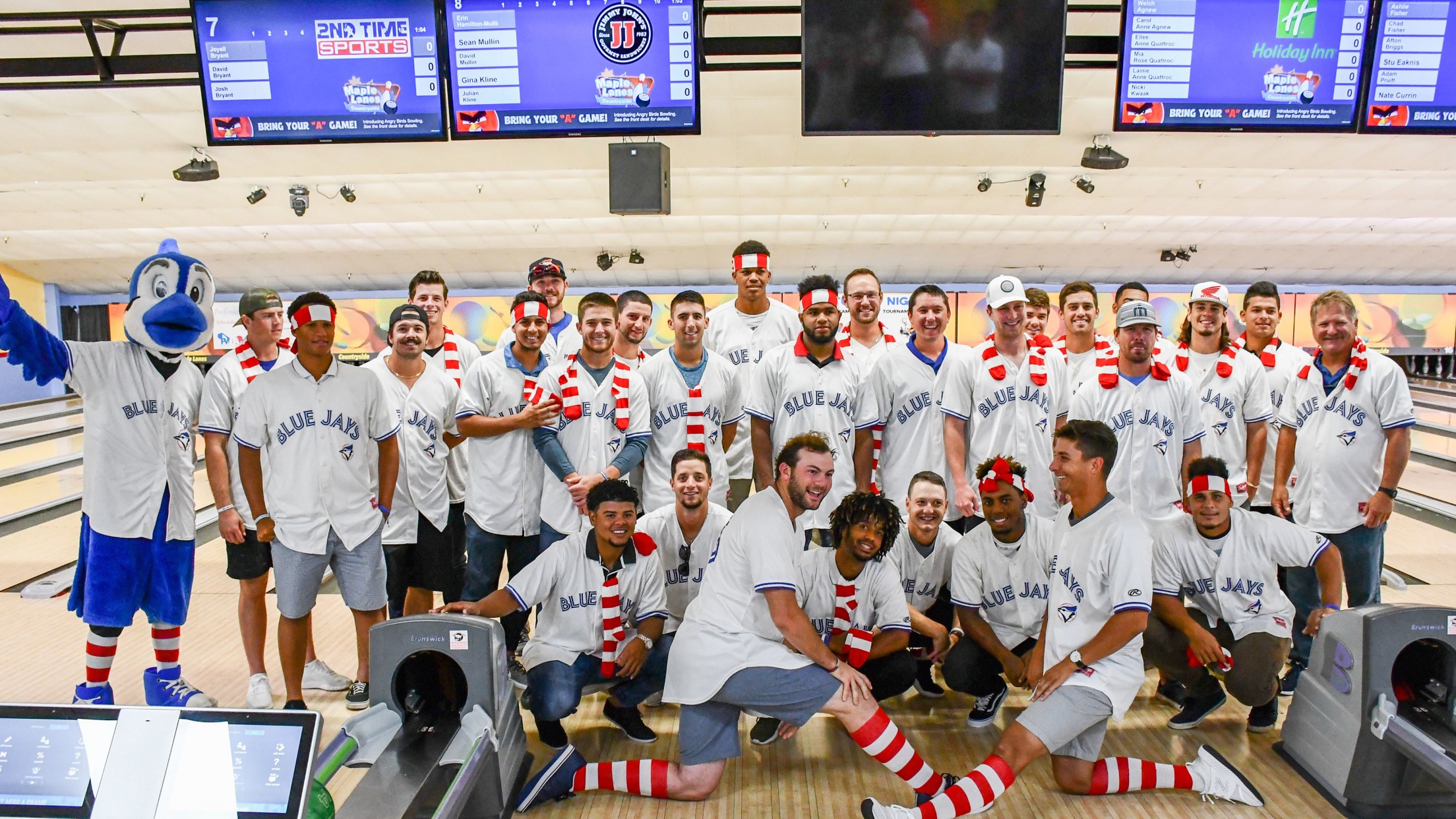 The entire Dunedin roster joined fans at Maple Lanes on Saturday, July 21 to raise money for Ronald McDonald House Charities. (Allasyn Lieneck)
DUNEDIN-FL, The Dunedin Blue Jays 2018 Charity Bowling Tournament on Saturday, July 21st raised $10,370 for Ronald McDonald House Charities of Tampa Bay. Over 200 local baseball fans participated in the event, joining the entire Dunedin Blue Jays team at Maple Lanes Countryside Bowling Alley in Clearwater for a day
DUNEDIN-FL, The Dunedin Blue Jays 2018 Charity Bowling Tournament on Saturday, July 21st raised $10,370 for Ronald McDonald House Charities of Tampa Bay. Over 200 local baseball fans participated in the event, joining the entire Dunedin Blue Jays team at Maple Lanes Countryside Bowling Alley in Clearwater for a day of bowling, raffles, silent auctions, and prizes during the team's fifth annual tournament. Since 2014, the event has raised over $45,000 to support the well-being of local families through Ronald McDonald House Charities.
"The Blue Jays are incredibly grateful for the continued support of local businesses and their sponsorships that make this event possible each year, for our players for dedicating their time to helping the local community, and most of all for fans who helped make this year's event a success," Kathi Beckman, the Blue Jays Manager of Community Relations, said following the event.
For the third consecutive year, the event raised over $10,000 to help Ronald McDonald House Charities of Tampa Bay care for families with children receiving treatment in local hospitals. Adding to the excitement at the tournament, local fan Teddy K. threw the first perfect 300 game in bowling tournament history. For his feat, Teddy was awarded a team-signed bowling ball and pin and the opportunity to throw out the first pitch at a 2019 Toronto Blue Jays Spring Training game.