Dunedin Takes Series Opener, Win Fourth Straight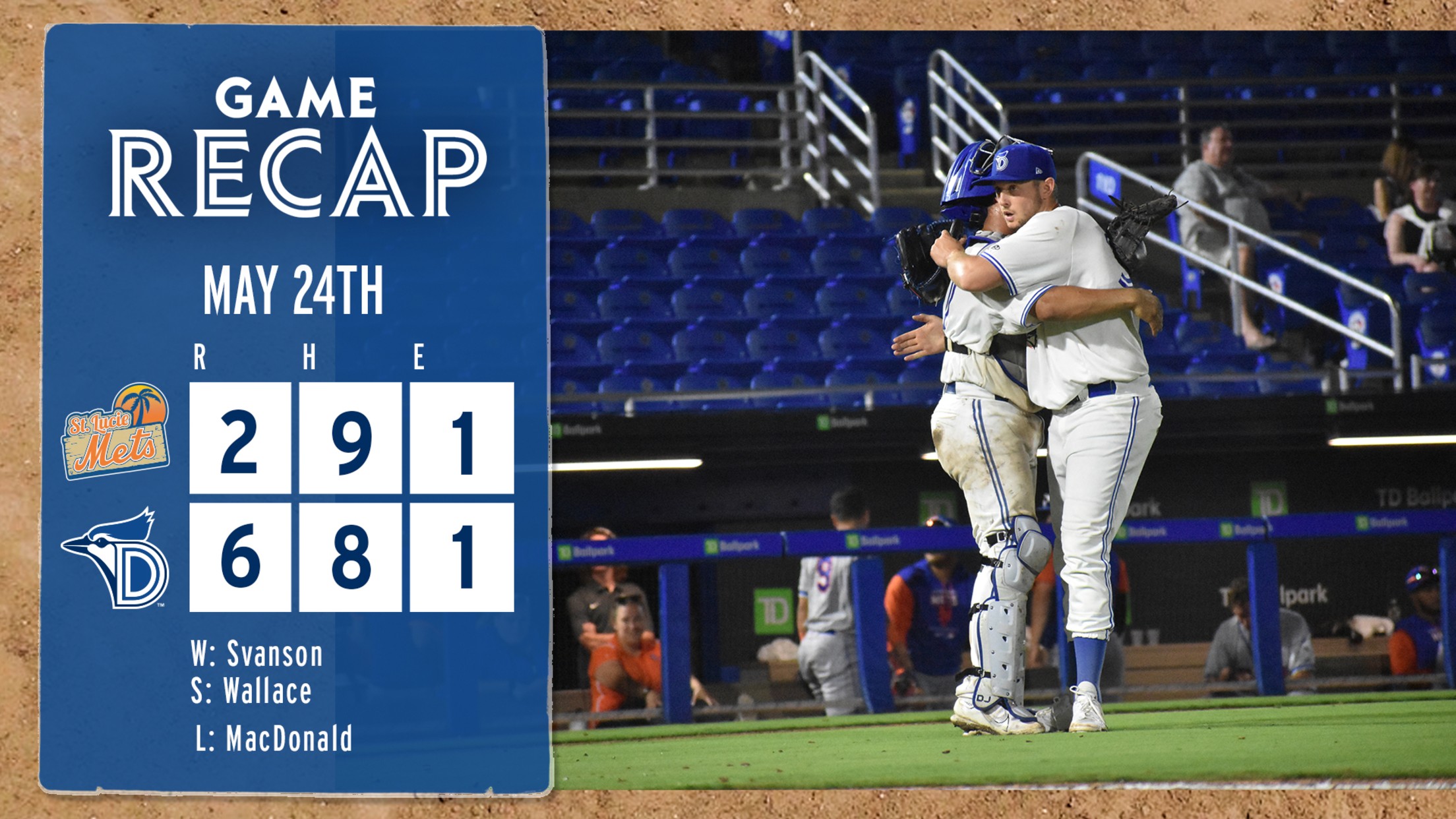 The Blue Jays returned home to TD Ballpark Tuesday night to open up a series against the St Lucie Mets having won their last three contests, looking to match their season-high win streak of four. Matt Svanson got the start for Dunedin, his fourth of the year, going five innings
The Blue Jays returned home to TD Ballpark Tuesday night to open up a series
against the St Lucie Mets having won their last three contests, looking to match their
season-high win streak of four.
Matt Svanson got the start for Dunedin, his fourth of the year, going five innings
pitched and only allowing one run, earning his second win of the season and dropping
his ERA to 3.54. Meanwhile, St Lucie starter Javier Atencio was making his Low-A
debut, and had a nice night himself. Atencio allowed only one run on four innings
pitched, earning a no-decision.
The Blue Jays offense came alive in the fifth inning off of Mets reliever Nick
MacDonald, roughing him up for three runs and taking a lead they wouldn't relinquish.
Rainer Nunez drove in Glenn Santiago and Adrian Pinto on a two-out single, giving
Dunedin a 4-1 lead.
With the score 4-2 in the seventh, Gabby Martinez would single in another run,
and Damiano Palmegiani would hit his fifth home run of the season to give Dunedin a
four run cushion heading into the ninth.
Trenton Wallace, who took over for Svanson in the sixth, came back out for the
ninth, earning his first save of the season after going four innings allowing only one run.
Dunedin took the game by a final score of 6-2, tallying their 18th win of the year, and
matching their season high win streak of four.
The DJays will look to continue their winning ways on Wednesday against St
Lucie, first pitch scheduled for 6:30 p.m.