Orelvis Martinez Named Low-A Southeast League Player of the Month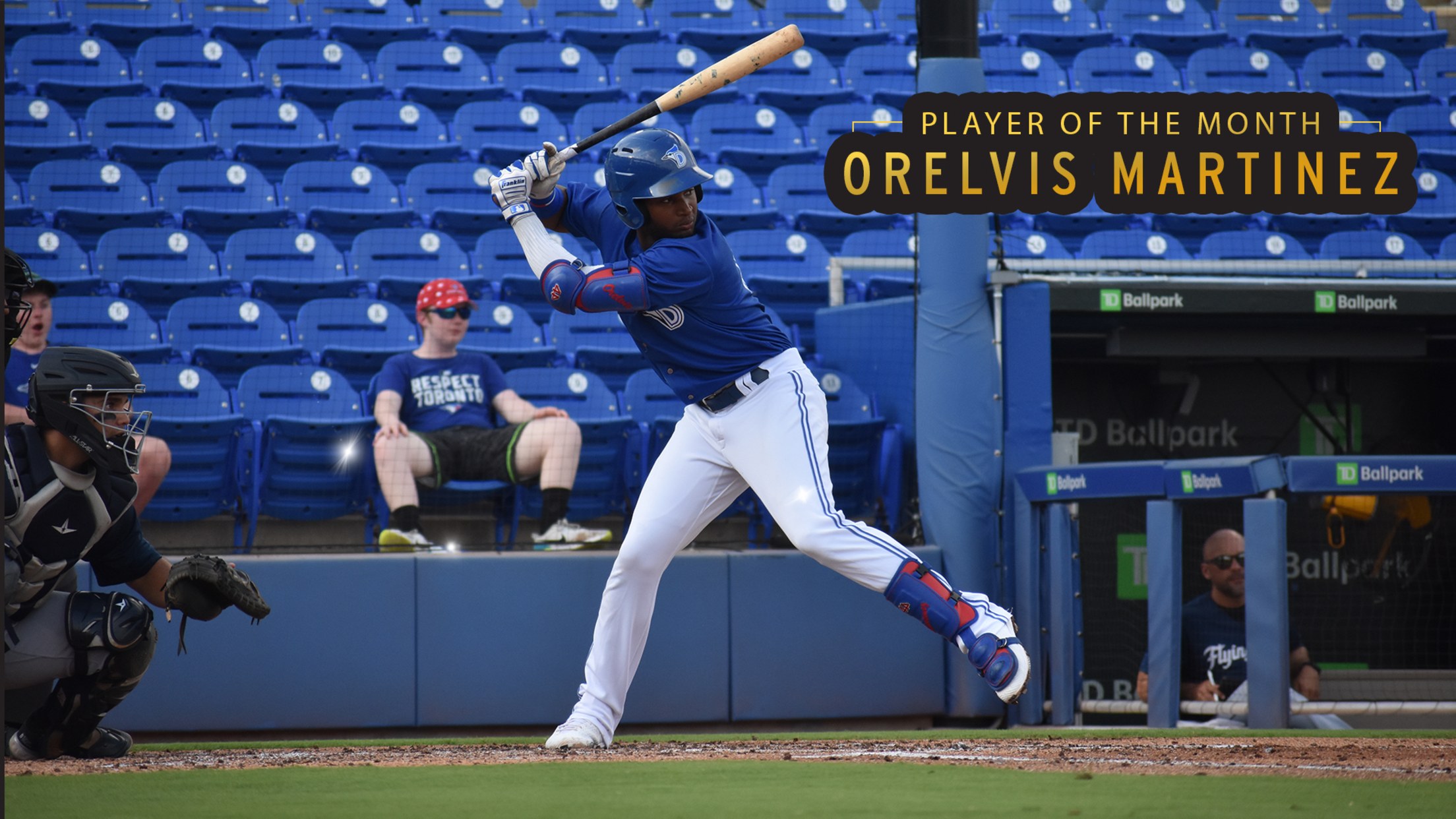 DUNEDIN, FL - Minor League Baseball announced today the Player of the Month winners for July. Orelvis Martinez became the first Dunedin Blue Jay to win the award in the Low-A Southeast League, and the first to win Player of the Month since Demi Orimoloye in 2019. Since 2016, four
DUNEDIN, FL - Minor League Baseball announced today the Player of the Month winners for July.
Orelvis Martinez became the first Dunedin Blue Jay to win the award in the Low-A Southeast League, and
the first to win Player of the Month since Demi Orimoloye in 2019. Since 2016, four Dunedin Blue Jays
have won Player of the Month, including Martinez and Orimoloye, Vladimir Guerrero Jr. won August 2017
and Ryan McBroom won August 2016.
During the month, Orelvis Martinez led the league in SLG (.798), OPS (1.218), HR (13), RBI (31), XBH
(22), and TB (79). During July, Martinez became the first player to win back-to-back Player of the Week
awards, since 2017 in the Florida State League when Colby Lusignan did so for the Jupiter Hammerheads.
Martinez recorded three four-hit games in a span of four games and in a five-game stretch against
Clearwater July 13-17, he went 13-for-24 with seven homers and 16 RBI. Orelvis Martinez earned a
promotion to the High-A Vancouver Canadians on August 2nd for his performance in Dunedin.
The native of Santo Domingo, Dominican Republic leaves the league currently leading in HR (19), RBI
(68), H (79), 2B (22), XBH (43), and TB (162).
- Dunedin Blue Jays -