Three Strikes with Wil Browning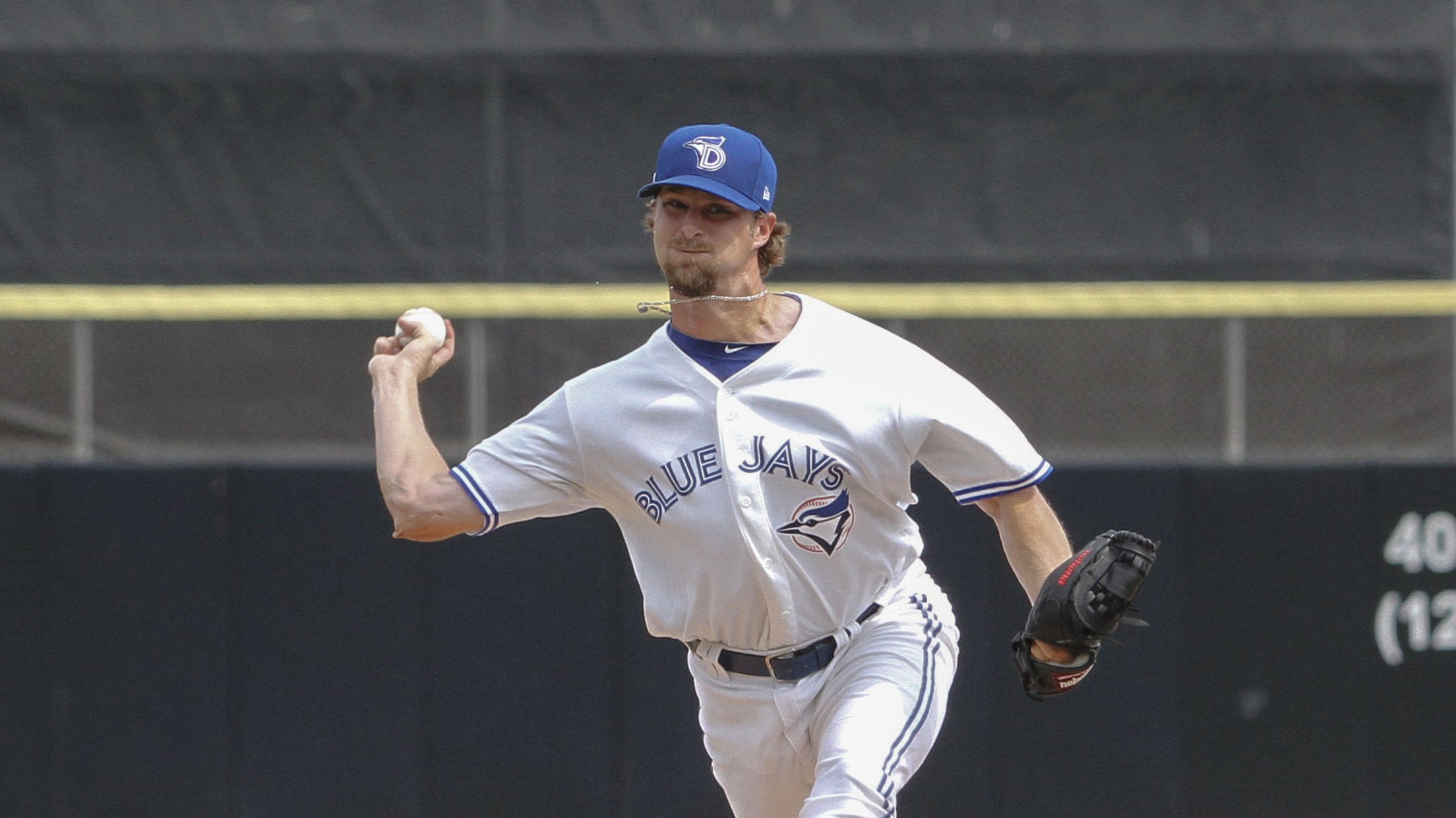 (Jim Goins)
Few pitchers in Dunedin Blue Jays history can boast about a season as impressive as Wil Browning's 2015 campaign. In 31 games, Browning tossed 34.2 innings, saved 22 games, and posted a miniscule 0.78 ERA. The reliever was a top selection in the All-Dunedin Team fan vote thanks to a 9-2
Few pitchers in Dunedin Blue Jays history can boast about a season as impressive as Wil Browning's 2015 campaign. In 31 games, Browning tossed 34.2 innings, saved 22 games, and posted a miniscule 0.78 ERA. The reliever was a top selection in the All-Dunedin Team fan vote thanks to a 9-2 record and 1.22 ERA in 84 career games in a D-Jays uniform.
Strike 1: You received overwhelming support from fans during the All-Dunedin Team voting. What does it mean to you to still have so many fans in Dunedin and be recognized with so many Blue Jays greats?
It's an honor to be recognized alongside so many great players that have played for the Dunedin Blue Jays and to still have the fan support since I have left.
Strike 2: Of the four relief pitchers selected to the All-Dunedin Team, three were your teammates in Dunedin. How did it help your development playing with so many other talented relievers?
Being around Danny Barnes, Arik Sikula, and Colton Turner helped me develop by us pushing each other to do better. It always helped to talk to one of them to see what they were thinking about different batters and how they attacked each hitter.
Strike 3: You played parts of three seasons in Dunedin and return to the city each year for Spring Training. What do you enjoy most about coming back to Dunedin each season?
I like the slow easy pace that Dunedin brought. I lived close to downtown when I was there, and it was always an easy walk to downtown to one of the restaurants. The booster club always made me and my wife feel welcomed when we were in town.