Trent Palmer Named Low-A Southeast League Pitcher of the Week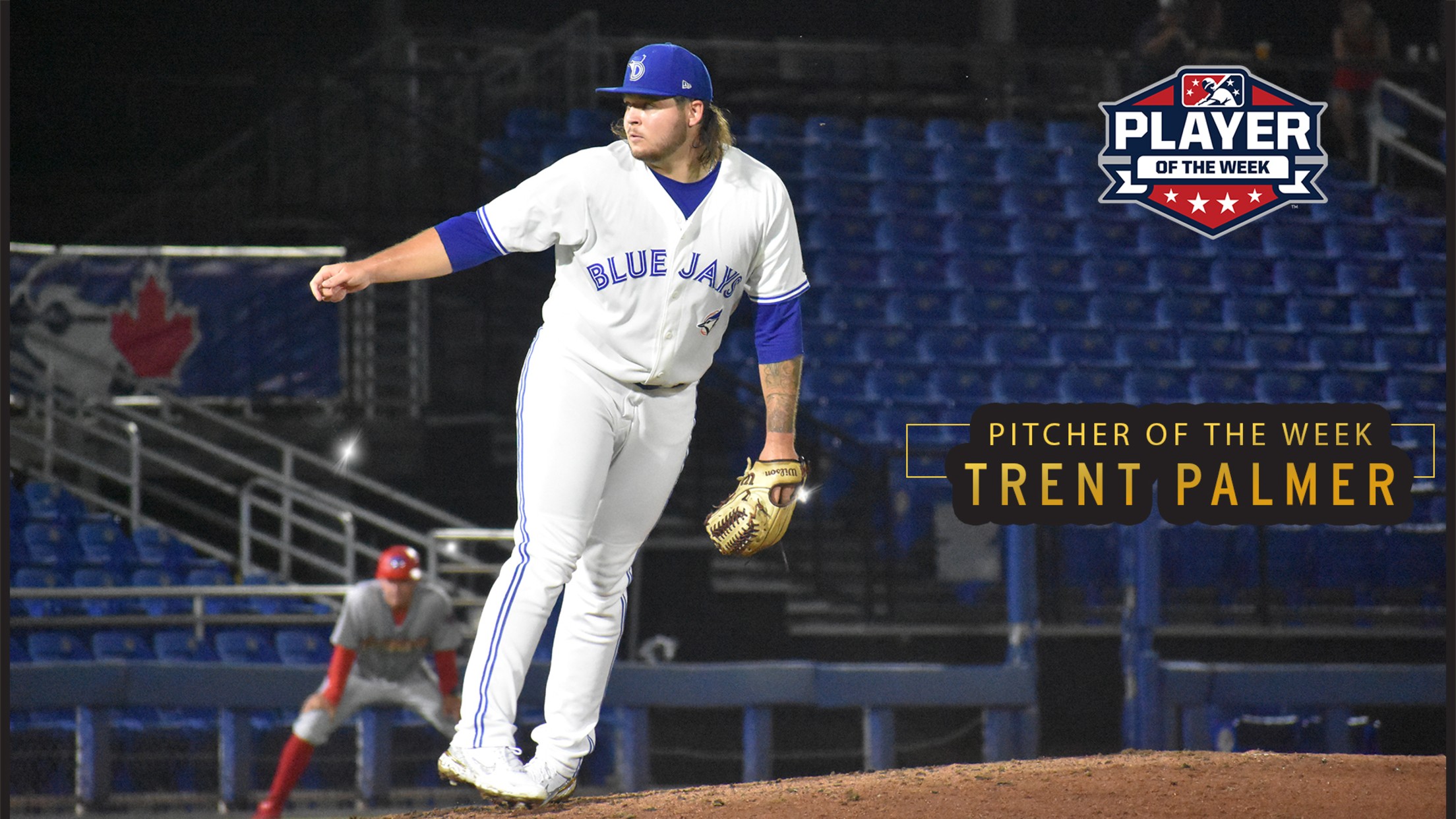 Trent Palmer Named Southeast League Pitcher of the week Threw Second 7-inning no-hitter on September 15 Minor League Baseball announced yesterday the Player of the Week winners for the week of September 14- September 19. For the Low-A Southeast League, the Pitcher of the Week award went to the Dunedin
Trent Palmer Named Southeast League Pitcher of the week
Threw Second 7-inning no-hitter on September 15
Minor League Baseball announced yesterday the Player of the Week winners for the week of September 14- September 19. For the Low-A Southeast League, the Pitcher of the Week award went to the Dunedin Blue Jays Trent Palmer for his performance on September 15 against the Clearwater Threshers.
During his one outing in the week, Palmer tossed his second no-hitter with seven hitless innings ,nine strikeouts, and three walks. His 0.29 WHIP was second in the league for the week, behind teammate Michael Dominguez, and his nine strikeouts ranked tied for second. Palmer joins Orelvis Martinez and Addison Barger as two-time Player of the Week winners this season for Dunedin.
Palmer finished the final month of the season leading the league in ERA (1.86), SO (41), IP (29.0), and Opponent AVG (.126). In the same stretch, he finished with a 0.86 WHIP good for second in the league. For the entire season, Palmer had a 3.00 ERA, 83 strikeouts, 1.19 WHIP, and a .153 opponent batting average through 63.0 innings. Trent Palmer is the seventh Dunedin Blue Jay to win a Player of the Week honor this season.