Adames Hits for Cycle in 8-1 Win Over Bisons
Shortstop completes first DBAP cycle in franchise's Triple-A history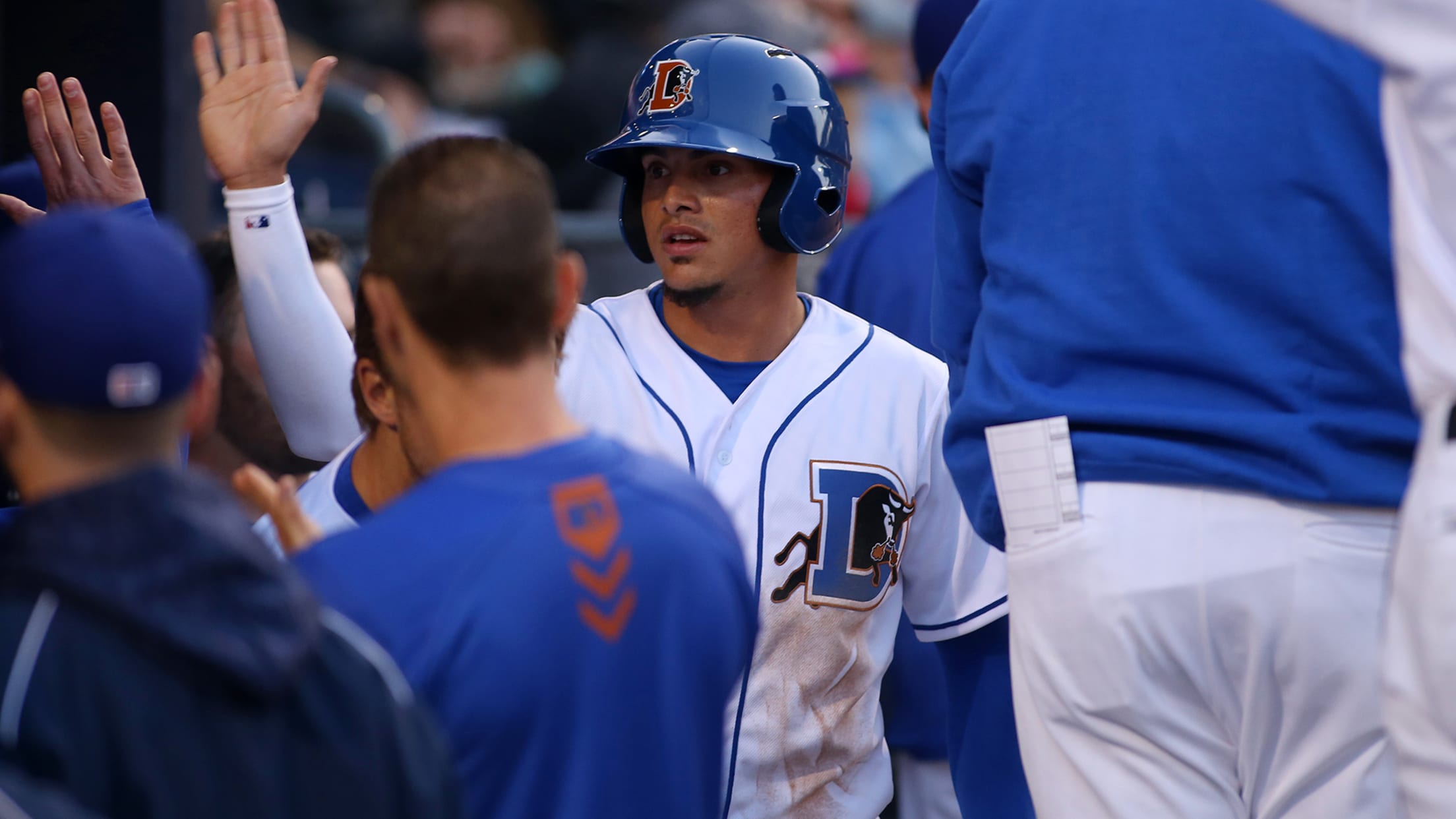 Willy Adames became the first player in Durham's Triple-A history to hit for the cycle (BrianFlemingPhotography.com)
DURHAM, NC - Willy Adames hit for the first DBAP cycle in Durham Bulls Triple-A history Monday night at the DBAP, leading the Durham Bulls to an 8-1 victory over the Buffalo Bisons.Leading 7-1 in the eighth inning, Adames followed Jake Bauers' first home run of the season with a
DURHAM, NC - Willy Adames hit for the first DBAP cycle in Durham Bulls Triple-A history Monday night at the DBAP, leading the Durham Bulls to an 8-1 victory over the Buffalo Bisons.
Leading 7-1 in the eighth inning, Adames followed Jake Bauers' first home run of the season with a home run of his own over the Blue Monster, capping a historic night for the shortstop. In addition to his solo blast, the 22-year-old doubled in the first inning, singled in the fifth, and tripled in the sixth. He finished the evening 4-for-5 with three RBI and two runs scored, and extended his hitting streak to six games.
Lost in the offensive onslaught was the start of Forrest Snow (1-1), who earned the victory by allowing just one unearned run over six innings and striking out nine. Ryan Weber earned a his first save of the campaign with three innings of shutout relief.
The Bulls got things started in the second inning when Brandon Snyder walked and later scored on an error. In the fifth the home side doubled its lead when Jason Coats' double scored Adames from first base. After the Bisons plated their lone run in the top of the sixth to cut the deficit to one, the Bulls widened the gap in the bottom of the frame on a solo homer from Snyder and a two-run triple from Adames.
The Bulls host the Bisons in the middle frame of the three-game set Tuesday night. RHP José Mujica (1-1, 4.61) is scheduled to make his fourth start of the season for Durham against RHP Chris Rowley (1-0, 0.00) for Buffalo. First pitch scheduled for 7:05 p.m.