Adames is Grand as Bulls Dominate IronPigs
Four RBI from Adames, Coats give Bulls series victory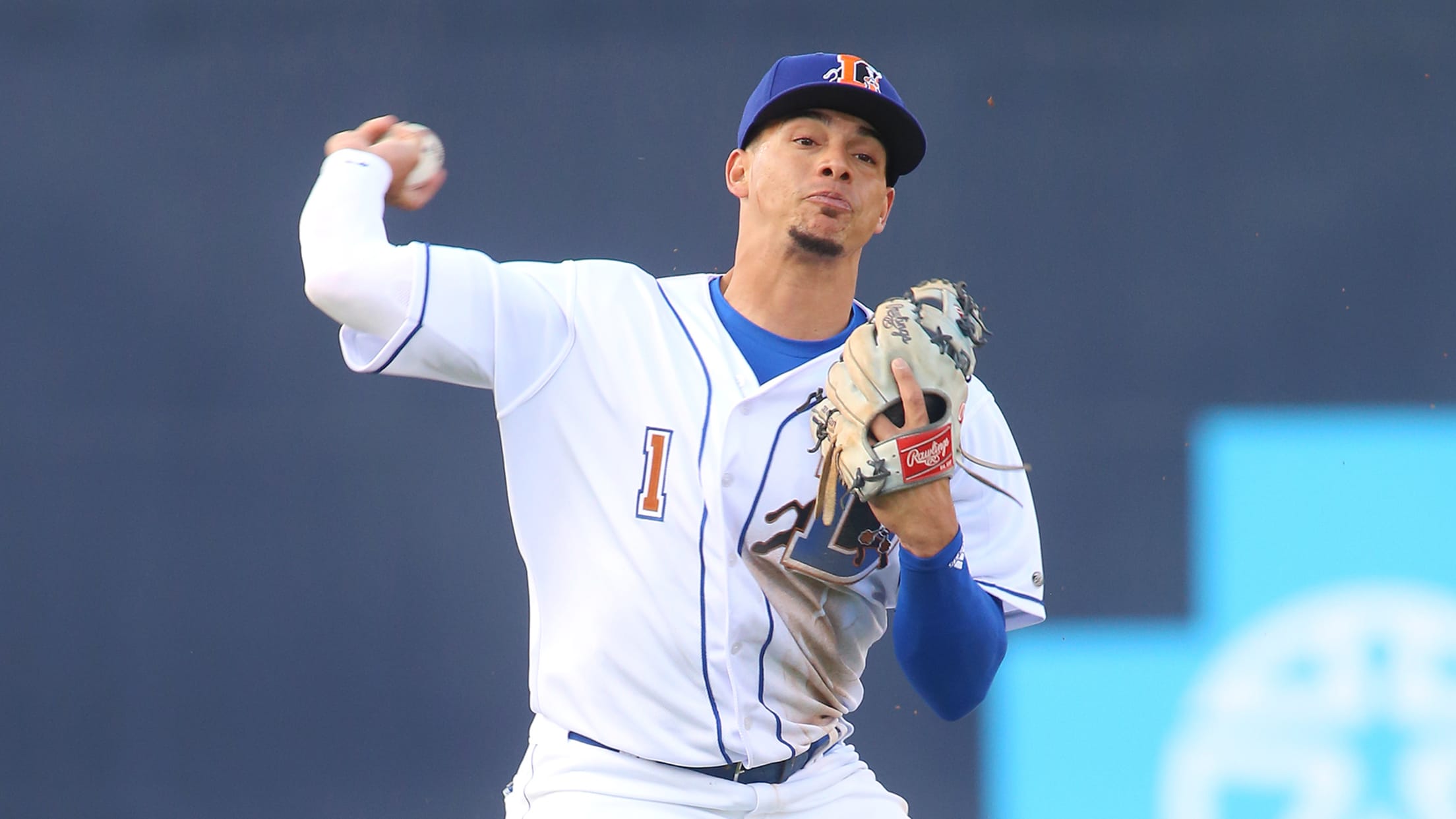 Willy Adames hit a grand slam off the Snorting Bull in Durham's 10-0 win Sunday (BrianFlemingPhotography.com)
DURHAM, N.C. - The Durham Bulls (6-9), led by a grand slam from Willy Adames, clinched their second series win of the season with a 10-0 victory over the Lehigh Valley IronPigs (7-8) at Durham Bulls Athletic Park Sunday evening. Durham got on the board in the first inning with an
DURHAM, N.C. - The Durham Bulls (6-9), led by a grand slam from Willy Adames, clinched their second series win of the season with a 10-0 victory over the Lehigh Valley IronPigs (7-8) at Durham Bulls Athletic Park Sunday evening.

Durham got on the board in the first inning with an RBI double from Jason Coats (2-4, 4 RBI) and a two-RBI single from Justin Williams (2-4, 2 RBI). Leading 3-0 with the bases loaded in the second inning, Adames (2-4, 4 RBI) stepped to the plate with one out and hit the Snorting Bull for a grand slam, putting the Bulls in front 7-0.

Coats drilled a three-run home run in the fourth inning, ending the outing of Lehigh Valley starter Jake Thompson (L, 0-1) after 3.2 innings. It marked the second home run of the season for Coats, and gave him four RBI as the rout continued through four, 10-0.

Chih-Wei Hu held the 'Pigs in check through 4.0 scoreless innings, surrendering just two hits, with three walks and four strikeouts. The momentum stayed in favor of the Bulls after Hu got out of a bases loaded jam in the top of the fourth inning.

Durham Bulls reliever Adam Kolarek (W, 1-0) earned his first win of the season, tossing 2.2 innings out of the 'pen, limiting the 'Pigs to one hit with one strikeout. Durham relievers held Lehigh Valley to two hits over five innings as they closed the door on their first shutout of the season.

The Bulls went 4-for-6 with runners in scoring position and limited the IronPigs to 0-for-8 with RISP. Joe McCarthy (0-2, 2 BB) extended his on-base streak to 13 games, and Adames moved his hitting streak to five games, batting .471 (8-17) since the streak began on April 17. With the victory, Durham improved to 5-4 at the DBAP.

The Bulls host the Buffalo Bisons (4-4) Monday night for the first game of a three-game series. RHP Forrest Snow (0-1, 2.53) is scheduled to start against RHP Joe Biagini (0-0, 0.00) for the Bisons at Durham Bulls Athletic Park. First pitch is scheduled for 7:05 p.m.