Bulls, Hurricanes Team Up for Hockey Night
Durham to wear, auction special jerseys to benefit Kids 'N Community Foundation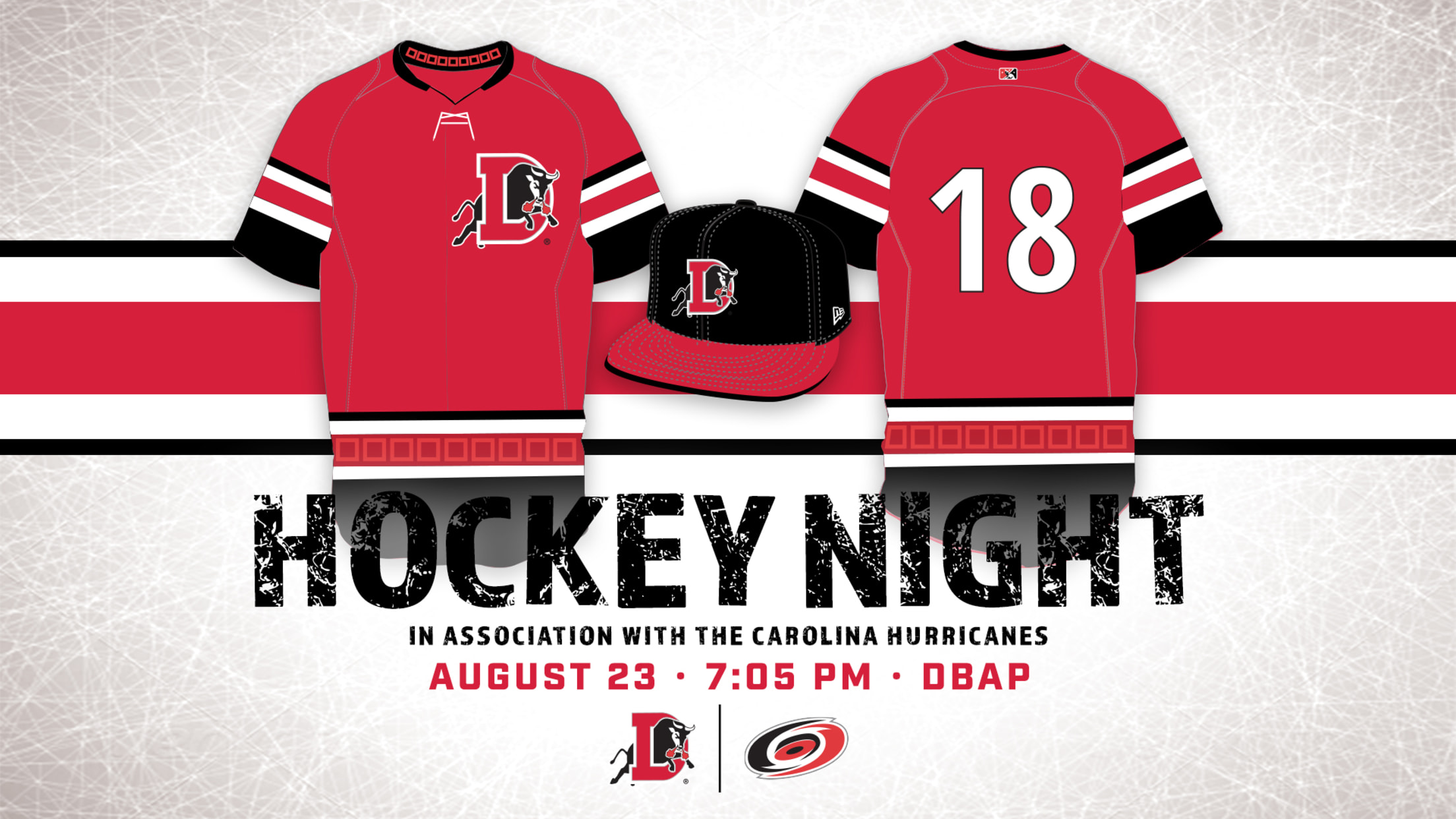 DURHAM, NC - The Durham Bulls and Carolina Hurricanes have partnered to bring Hockey Night to Durham Bulls Athletic Park on Thursday, August 23.The highlight of the evening will be specially-designed jerseys and hats the Bulls will wear on field, inspired by the Hurricanes' home red sweaters. Before and throughout
DURHAM, NC - The Durham Bulls and Carolina Hurricanes have partnered to bring Hockey Night to Durham Bulls Athletic Park on Thursday, August 23.
The highlight of the evening will be specially-designed jerseys and hats the Bulls will wear on field, inspired by the Hurricanes' home red sweaters. Before and throughout the contest the game-worn jerseys will be auctioned off, with all proceeds benefitting the Hurricanes' Kids 'N Community Foundation, while hats will be available for purchase at the Ballpark Corner Store.
Joining the Bulls and Wool E. Bull for the evening's 7:05 p.m. contest will be Hurricanes mascot Stormy, and members of the Pepsi Storm Squad along with other Hurricanes-themed promotions and materials. The game's entertainment will include a blend of hockey and baseball promotions throughout the evening as well.
"Partnering with the Hurricanes for a theme night is going to be fun and exciting for our fans," Bulls Vice President Mike Birling said. "We're eager to combine two of the largest sports brands in North Carolina for an evening fun, and we're looking forward to making a strong donation to the Kids 'N Community Foundation."