Bulls Repeat as Governors' Cup Champions
Durham beats Scranton/WB for second straight I.L title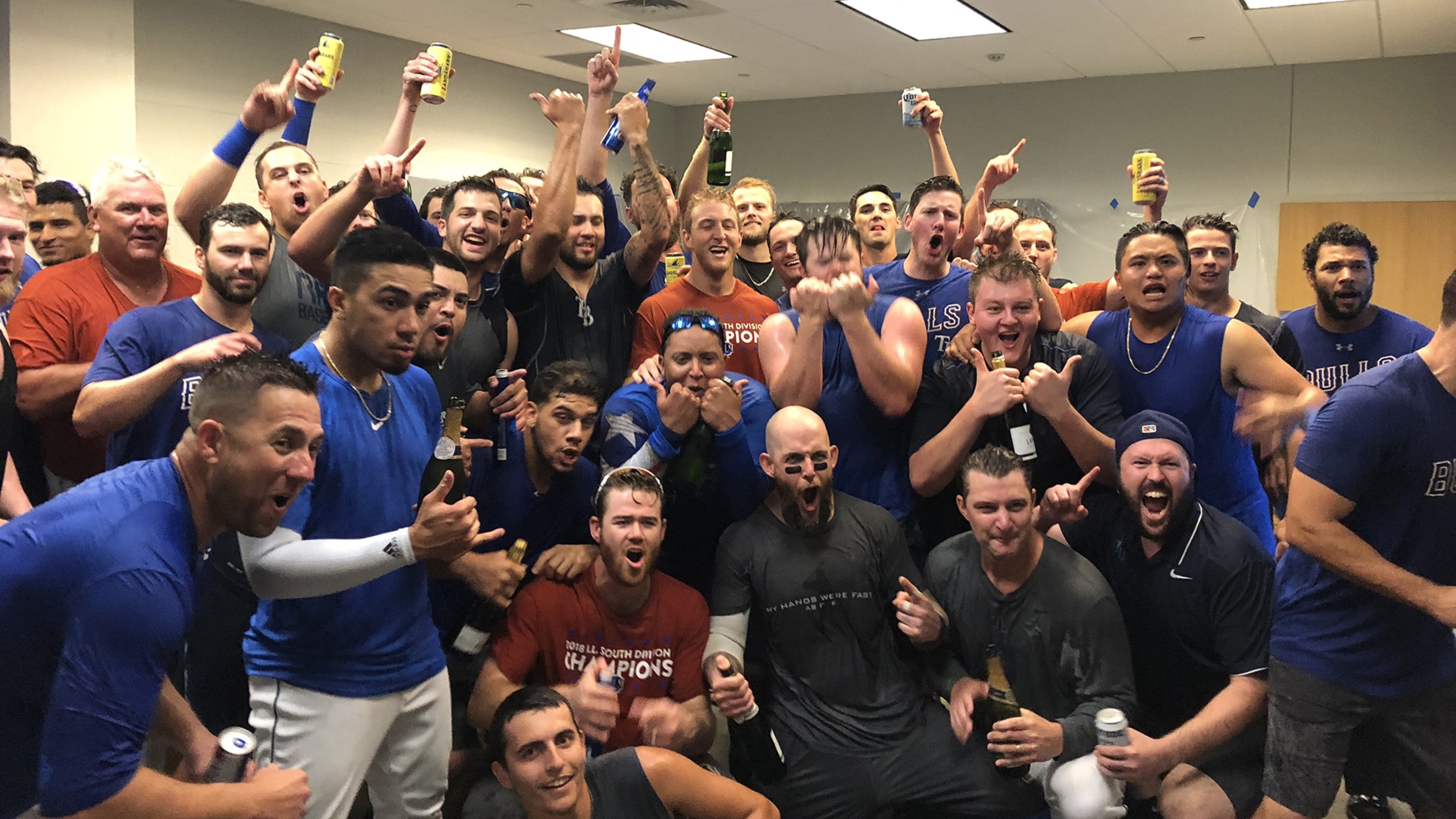 MOOSIC, PA - The Durham Bulls beat the Scranton/Wilkes-Barre RailRiders 6-2 Saturday evening at PNC Field, capturing the team's second straight Governors' Cup title, and sixth in team history.Forced to play all five games in Pennsylvania because of Hurricane Florence, the Bulls outlasted the RailRiders in the decisive Game 5
MOOSIC, PA - The Durham Bulls beat the Scranton/Wilkes-Barre RailRiders 6-2 Saturday evening at PNC Field, capturing the team's second straight Governors' Cup title, and sixth in team history.
Forced to play all five games in Pennsylvania because of Hurricane Florence, the Bulls outlasted the RailRiders in the decisive Game 5 behind a four-RBI performance from Scranton native Joe McCarthy. The victory marked the team's second straight league championship victory at PNC Field, after winning the league title a year ago to the day of the 2018 crown.
Durham got on the board in the bottom of the first inning, when McCarthy launched a solo homer over the right field wall for a 1-0 lead. Two innings later, Rob Refsnyder notched an RBI double and Austin Meadows tallied an RBI single, putting the Bulls ahead 3-0.
In the fourth the defending Governors' Cup champions doubled their lead, as with two outs and the bases loaded McCarthy struck again, this time with a bases-clearing double down the right field line for a six-run advantage.
The RailRiders answered in the sixth though, as Mike Ford launched a two-run homer to right to close the gap to four runs. That was as close as Scranton would get though, as the Bulls became the first IL team to repeat as Governors' Cup champions since the Columbus Clippers did so in 2010 and 2011. The 2018 title gave the Bulls back-to-back Governors' Cups for the second time in franchise history, joining the 2002 and 2003 squads.
RJ Alaniz picked up the victory by tossing a scoreless third and fourth innings, as he was one of five Durham pitchers on the evening. Kyle Bird started and went two frames before giving way to Alaniz, who turned the ball over to Colin Poche after his turn. Jordan Harrison threw the seventh inning, before Austin Pruitt closed the door with two scoreless frames, pitching on two days' rest after his Game 2 victory. Domingo Germán suffered the loss after allowing three runs in 2.2 innings.
The Bulls will aim to capture their second Triple-A National Championship in as many seasons, when they face the winner of the Pacific Coast League on Tuesday night at Huntington Park in Columbus, Ohio. Durham will either face the Memphis Redbirds in a rematch of 2017's contest, or face the Fresno Grizzlies. First pitch is scheduled for 7:05 p.m.