Bulls Silence Sounds 4-0
Brujan homered for third straight, Bulls allowed only one hit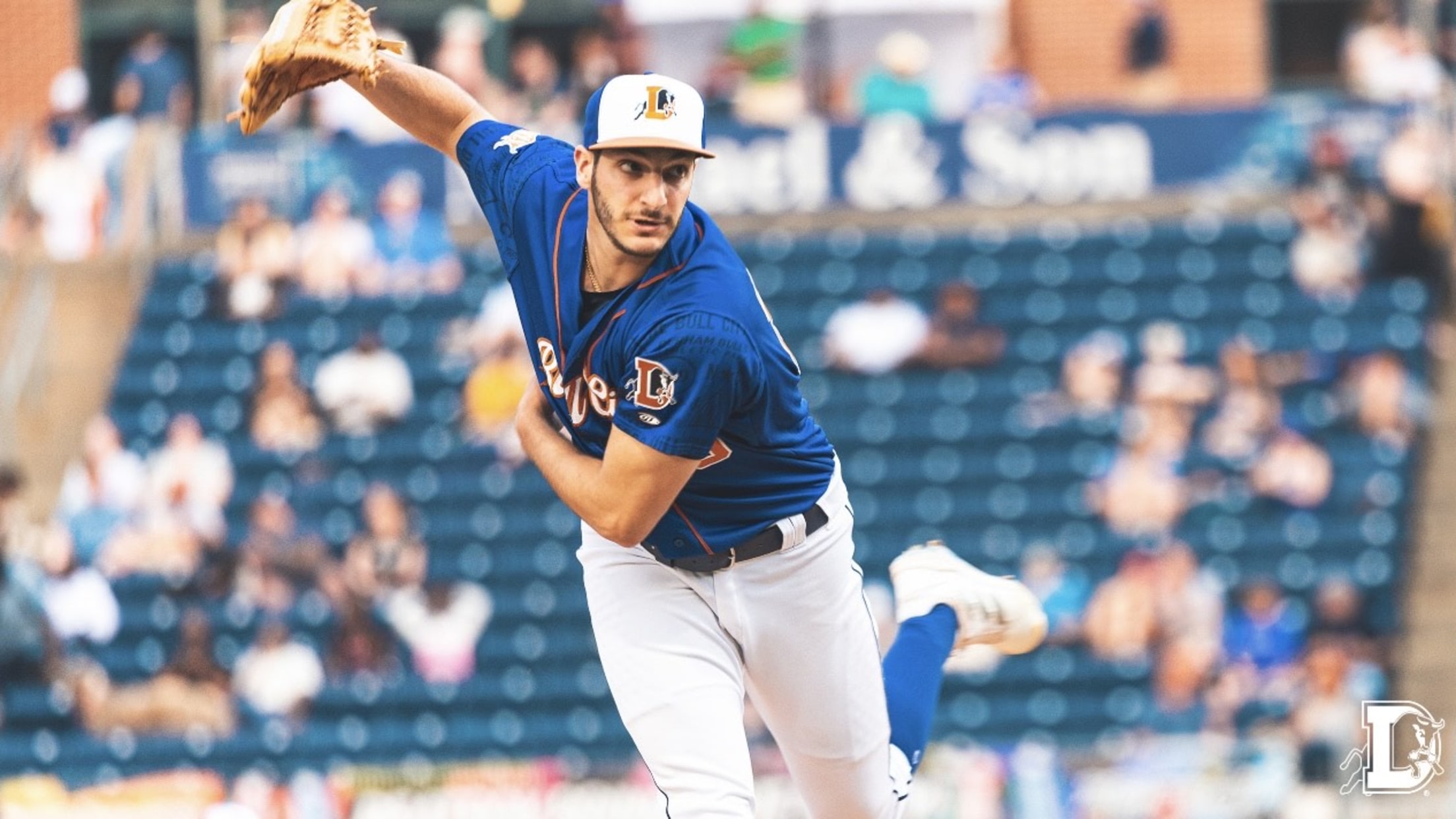 Bulls short stop Vidal Brujan homered for the third straight game, and four Durham pitchers combined to allow only one hit in the 4-0 victory over the Nashville Sounds on Wednesday evening at Durham Bulls Athletic Park. Catcher Rene Pinto scored on an error in the second inning before Brujan's
Bulls short stop Vidal Brujan homered for the third straight game, and four Durham pitchers combined to allow only one hit in the 4-0 victory over the Nashville Sounds on Wednesday evening at Durham Bulls Athletic Park.
Catcher Rene Pinto scored on an error in the second inning before Brujan's homer extended the lead to 2-0 in the following inning. Center fielder Greg Jones and Brujan would each hit a sacrifice fly in the fourth inning to solidify the Bulls' win.
Calvin Faucher (1.2 IP, 1 H, 0 R, 3 BB, 3 SO), Trevor Brigden (2.0 IP, 0 H, 0 R, 0 BB, 3 SO) and Hector Perez (2.0 IP, 0 H, 0 R, 1 BB, 5 SO) combined for a shutout, with Joe LaSorsa (3.1 IP, 0 H, 0 R, 3 BB, 3 SO) earning the win for the Bulls. Sounds starter Pedro Fernandez (3.1 IP, 4 H, 4 R, 3 BB, 5 SO) suffered the loss.
The two teams are set to face off again on Thursday evening, with first pitch scheduled for 6:35pm. Both starting pitchers are to be determined.
Tickets for that game and all 2023 Durham Bulls home games are available, and can be purchased at DurhamBulls.com, or by calling 919.956.BULL.