Bulls to Celebrate 30th Anniversary of 'Bull Durham'
Iconic franchise to wear throwback uniforms, host two-part celebration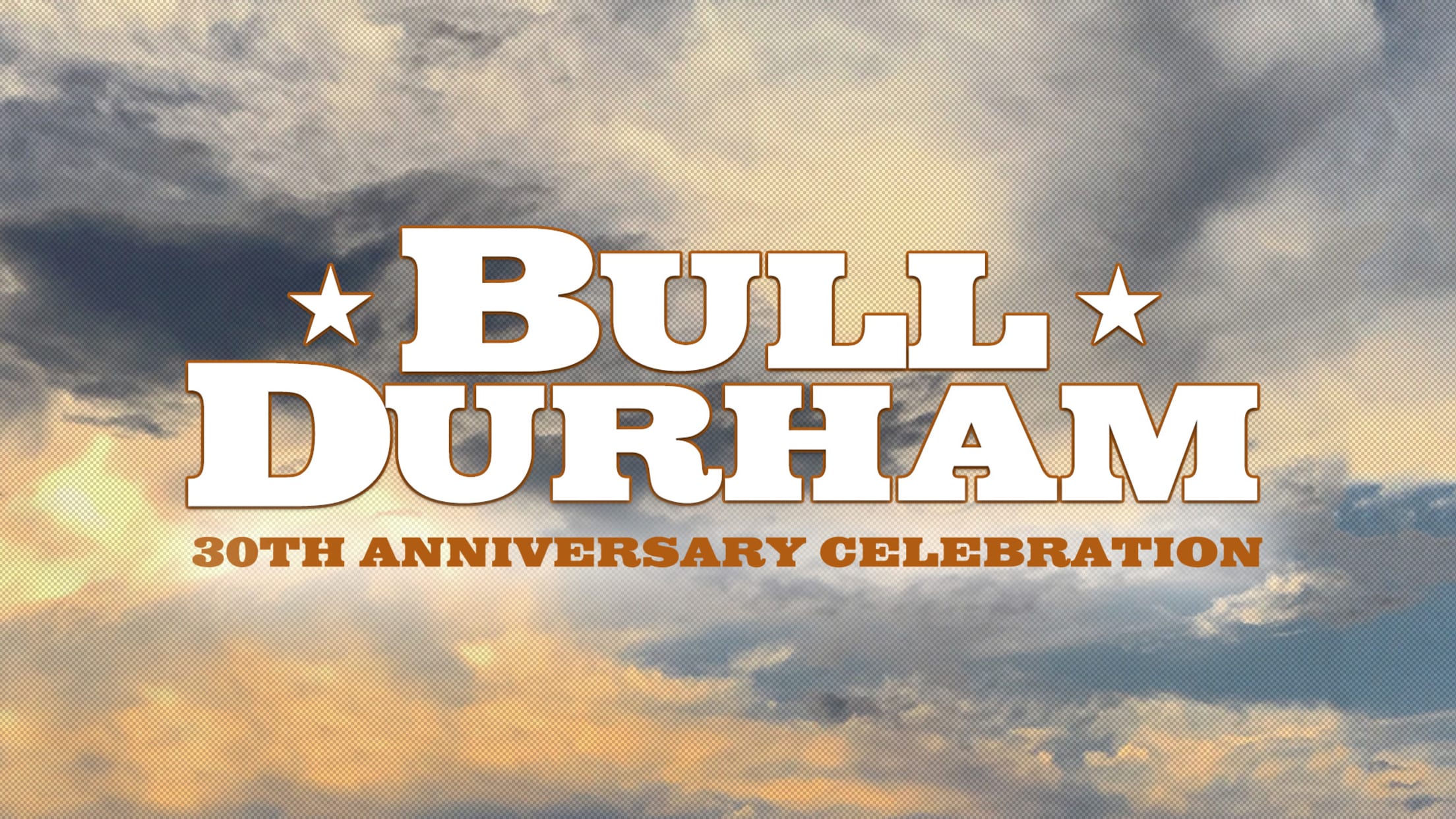 In honor of the 30th anniversary of one of the most famous sports movies of all-time, the Durham Bulls will celebrate the film 'Bull Durham' over the course of two weekends in June.Kicking off the festivities on Friday, June 8 will be a screening of the movie at Durham Athletic
In honor of the 30th anniversary of one of the most famous sports movies of all-time, the Durham Bulls will celebrate the film 'Bull Durham' over the course of two weekends in June.
Kicking off the festivities on Friday, June 8 will be a screening of the movie at Durham Athletic Park, the exact site of the picture's filming. That evening fans will have the opportunity to watch the flick on a giant screen in the outfield, and will be able to watch the film from either the grandstand or the outfield grass. Ticket details will be released closer to the date of the event.
The team will honor the movie throughout its game one week later, on Friday, June 15. The celebration will come 30 years to the day of the film's world premiere, and the Bulls will showcase numerous artifacts and props from the movie's set. Additionally the stadium videoboard will showcase different features from the movie's history, and items used in filming and promotional materials will be on display. The Bulls' Bull Durham racing characters Nuke, Crash and Annie will be on-hand to greet fans and take pictures as they enter the stadium, and there will be a Friday Night Fireworks show following the game. Tickets for the event can be purchased here.
That evening the Bulls will also reprise the throwback uniforms worn for the 25th anniversary celebration, which are inspired by the uniforms the team wore in the movie, and throughout the game the jerseys will be auctioned off with all proceeds benefiting the Autism Society of North Carolina. More details about the jersey auction will be released closer to the date of the game.
"Any true baseball fan is a fan of the movie 'Bull Durham,'" Durham Bulls Vice President Mike Birling said. "It's a film that's stood the test of time because of its humor and authenticity, and has provided some of the best movie quotes of all-time. Anyone who thinks otherwise is no better than a lollygagger."
Released in 1988, the film made a large impact on Minor League Baseball. A national hit, 'Bull Durham' was an industry catalyst for raising awareness for promo nights, unique team names and branded merchandise for fans' hometown teams.