Clippers Use Long Ball to Earn Game 1 Win
Durham surrenders three home runs; falls 8-3 to Columbus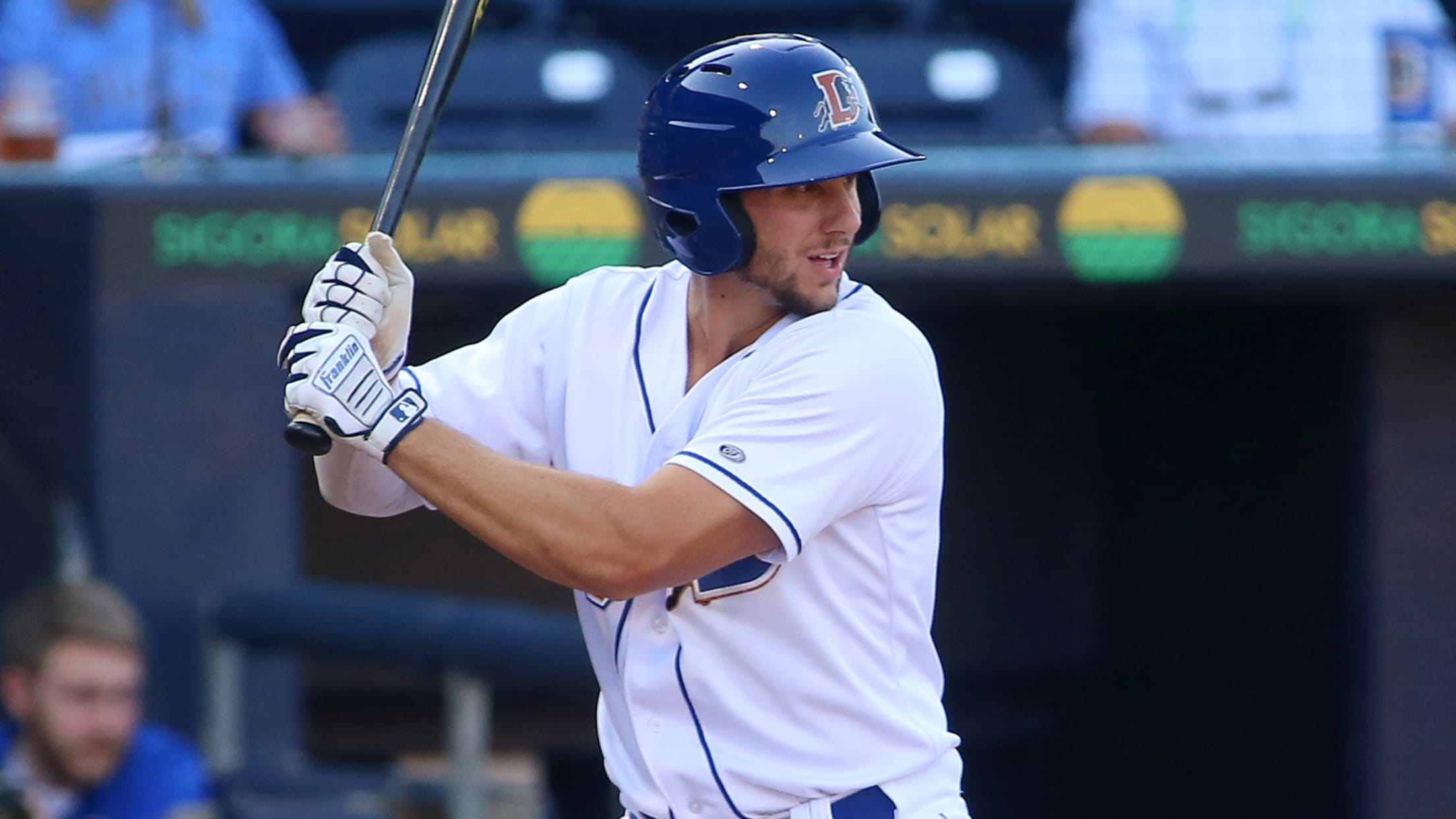 Kevin Padlo homered and finished with three hits in Durham's Game 1 loss Tuesday night (BrianFlemingPhotography.com)
COLUMBUS, OH - The Durham Bulls allowed three home runs to the Columbus Clippers Tuesday night at Huntington Park, falling 8-3 in Game 1 of the Best-Of-5 Governors' Cup Finals.Columbus hopped on the board quickly, as after a pair of walks Bobby Bradley launched a three-run homer to right-center for
COLUMBUS, OH - The Durham Bulls allowed three home runs to the Columbus Clippers Tuesday night at Huntington Park, falling 8-3 in Game 1 of the Best-Of-5 Governors' Cup Finals.
Columbus hopped on the board quickly, as after a pair of walks Bobby Bradley launched a three-run homer to right-center for a 3-0 lead for the home side.
The teams then traded two scoreless frames, before Kevin Padlo and Dalton Kelly tallied back-to-back solo homers in the fourth for Durham, cutting the lead to 3-2. The Clippers came right back in the bottom of the frame though, as Ka'ai Tom launched a three-run homer, and former Bull Andrew Velazquez lifted a homer of his own as the home side grew its lead to 7-2.
In the fifth Mac James singled to lead off the frame for Durham, and later scored on a groundout by Jason Coats to make it a four-run game. The Clippers closed the scoring in the bottom of the eighth, tacking on one more on Bradley Zimmer's sacrifice fly to open the lead to 8-3.
Michael Peoples (2-0) picked up the victory by tossing six innings and surrendering three runs and scattering nine hits. José De León (1-1) took the loss, allowing seven runs (six earned) on six hits over three innings.
The Bulls and Clippers meet at 6:35 p.m. Wednesday in Game 2 of the Governors' Cup Finals at Huntington Park. LHP Josh Fleming (1-0, 0.00) is scheduled to take the mound for Durham opposite LHP Logan Allen (1-0, 3.38) for Columbus.