Entirety of Governors' Cup Finals Moved to Scranton
Games 3, 4 and 5 of Governors' Cup Finals to be played at PNC Field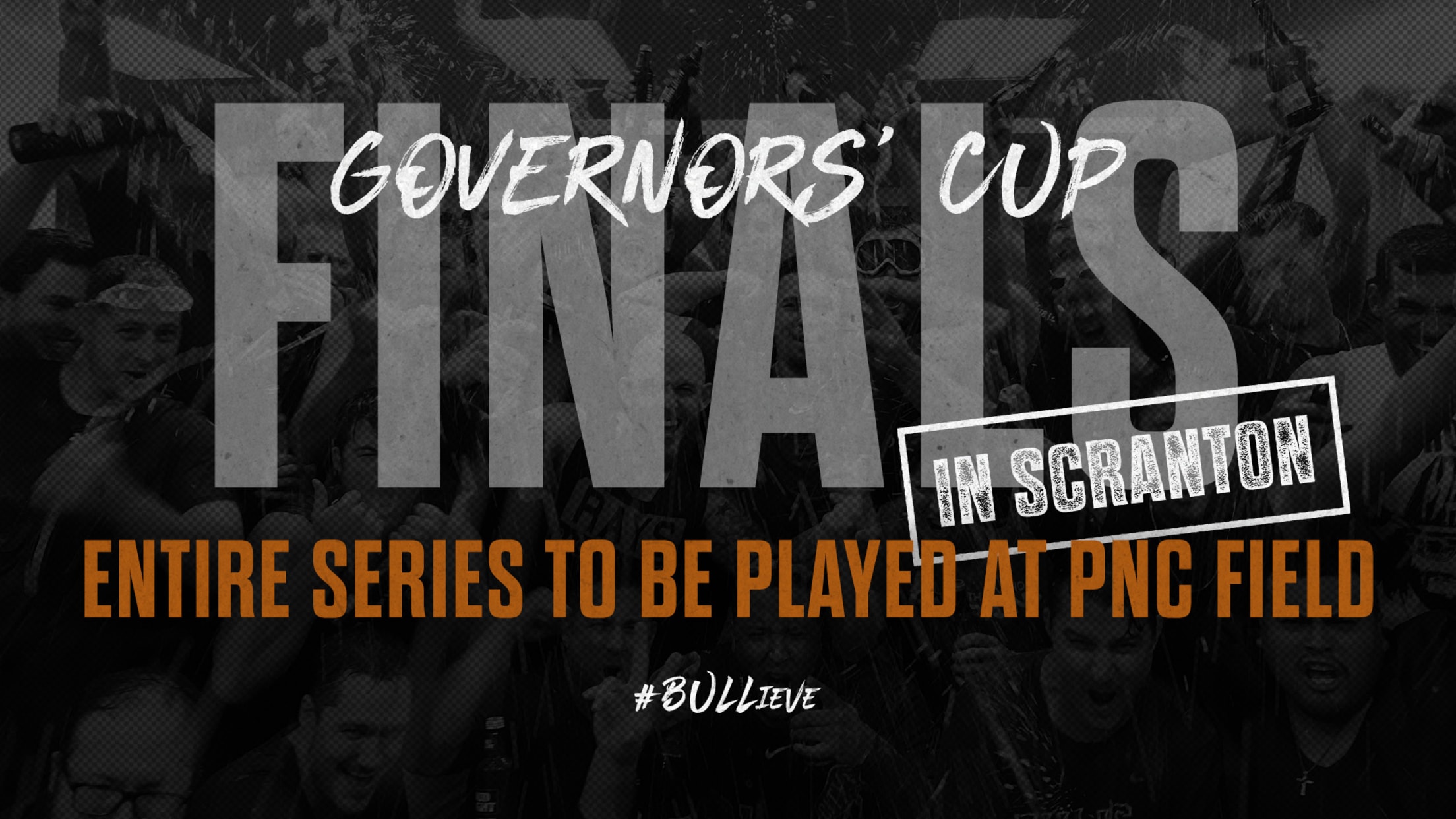 DURHAM, NC - Games 3, 4 and 5 of the Governors' Cup Finals have been moved from Durham Bulls Athletic Park to PNC Field, home of the Scranton/Wilkes-Barre RailRiders, because of the threat of inclement weather from Hurricane Florence.The Bulls and RailRiders were slated to play the first two contests
DURHAM, NC - Games 3, 4 and 5 of the Governors' Cup Finals have been moved from Durham Bulls Athletic Park to PNC Field, home of the Scranton/Wilkes-Barre RailRiders, because of the threat of inclement weather from Hurricane Florence.
The Bulls and RailRiders were slated to play the first two contests in Pennsylvania Tuesday and Wednesday, before the series shifted to North Carolina on Thursday as part of the predetermined International League playoff schedule. The Governors' Cup Final is a best-of-five series, and the Bulls will still serve as the home team for Games 3 through 5.
"We are obviously disappointed in losing up to three games on our home field, especially for a championship series," Durham Bulls Vice President Mike Birling said. "However, nothing is more important to us than the safety of our fans, players, coaches and staff. In working with the International League office and the RailRiders staff, we found an option that keeps all parties safe. We thank everyone for their hard work the last few days in finding a solution, and hope the Bulls can capture another title in Scranton."
Fans who purchased tickets to Games 3, 4 or 5 in Durham have the opportunity to exchange those tickets for a game in Scranton by contacting the RailRiders directly at 570-969-2255, or at the PNC Field box office. Fans who purchased individual tickets can be refunded their purchase after the conclusion of the Governors' Cup Finals, and fans who purchased the playoff package will have their credit applied to a 2019 membership plan. All questions should be directed to the Durham Bulls ticket department at 919.956.BULL ext. 3.
Games 1 through 4 at PNC Field will begin at 6:35 p.m., and Game 5 (if necessary) is tentatively scheduled to begin at 4:05 p.m. All games will be streamed live on MiLB.tv, and fans can hear the broadcast through DurhamBulls.com or on their radio dials at 96.5 FM in Durham and 99.3 FM in Raleigh.