Lopez, Bats Silence Bulls 5-0
Durham Manages Just Five Singles; Falls Out Of First Place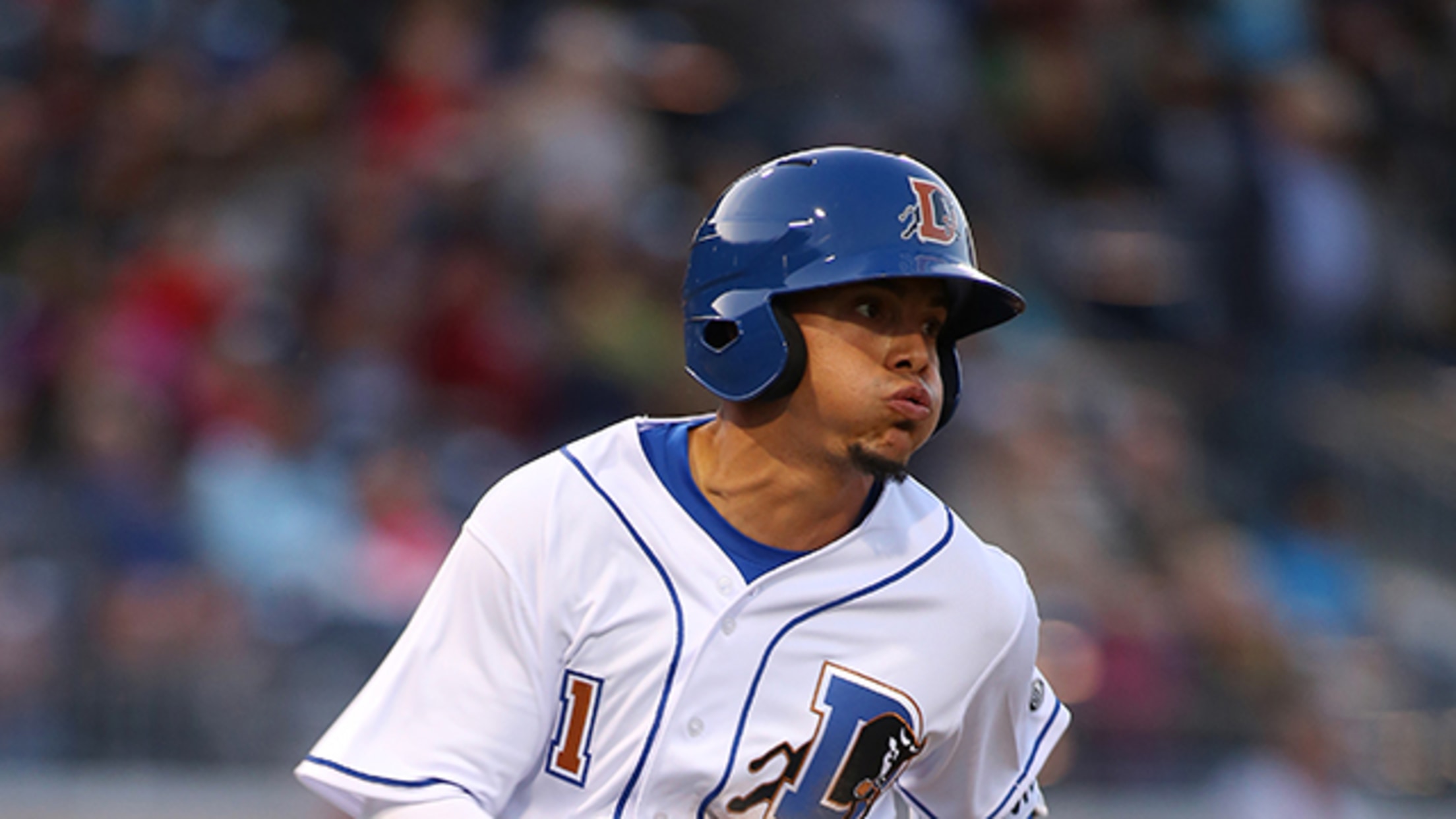 Louisville, KY --- José López threw six scoreless innings en route to his first win of the season, leading the Louisville Bats past the Durham Bulls 5-0 on Sunday night at Slugger Field.Lopez (W, 1-5) entered the game winless in eight starts, but yielded just four singles and one walk
Louisville, KY --- José López threw six scoreless innings en route to his first win of the season, leading the Louisville Bats past the Durham Bulls 5-0 on Sunday night at Slugger Field.
Lopez (W, 1-5) entered the game winless in eight starts, but yielded just four singles and one walk to win his first outing of the season.
Durham (28-20) fell to 2-5 on its eight game road trip, and fell out of the South Division lead after the Norfolk Tides won their sixth straight game.
Louisville (16-30) took a 1-0 lead in the first inning against Bulls starter Ryan Weber (L, 0-2) on a run-producing double by Rosell Herrera.
The Bulls threatened in the fourth against Lopez after Willy Adames collected the first of his three hits, followed by a walk to Jake Bauers. But Lopez fanned Curt Casali and retired Justin Willians on a line out to right.
Louisville scored twice in the fifth as Weber's outing ended. Weber permitted a single to start the inning, then was relieved by Adam Kolarek. After a wild pitch, Mason Williams sacrificed Blake Trahan to third, who then scored on a bouncer to third when Micah Johnson attempted to chase down Trahan at home plate. When Trahan dove for home, Johnson did as well, applying the tag on his back, but the ball fell out of his glove for an error, allowing the run to score. Later in the inning, DJ Peterson doubled to left to bring Phillip Ervin home for a 3-0 lead.
In the sixth, Gabriel Guerrero homered to left-center against Kolarek to advance the lead to 4-0. Kyle Bird permitted an eighth inning run after issuing a pair of walks ahead of a two-out single by Williams.
The Bulls' road trip ends Monday afternoon in Louisville at 2:00 PM ET. Durham hosts Rochester on Tuesday night.