Lowe's Three Home Runs Power Bulls
Bulls launch five homers in 8-2 victory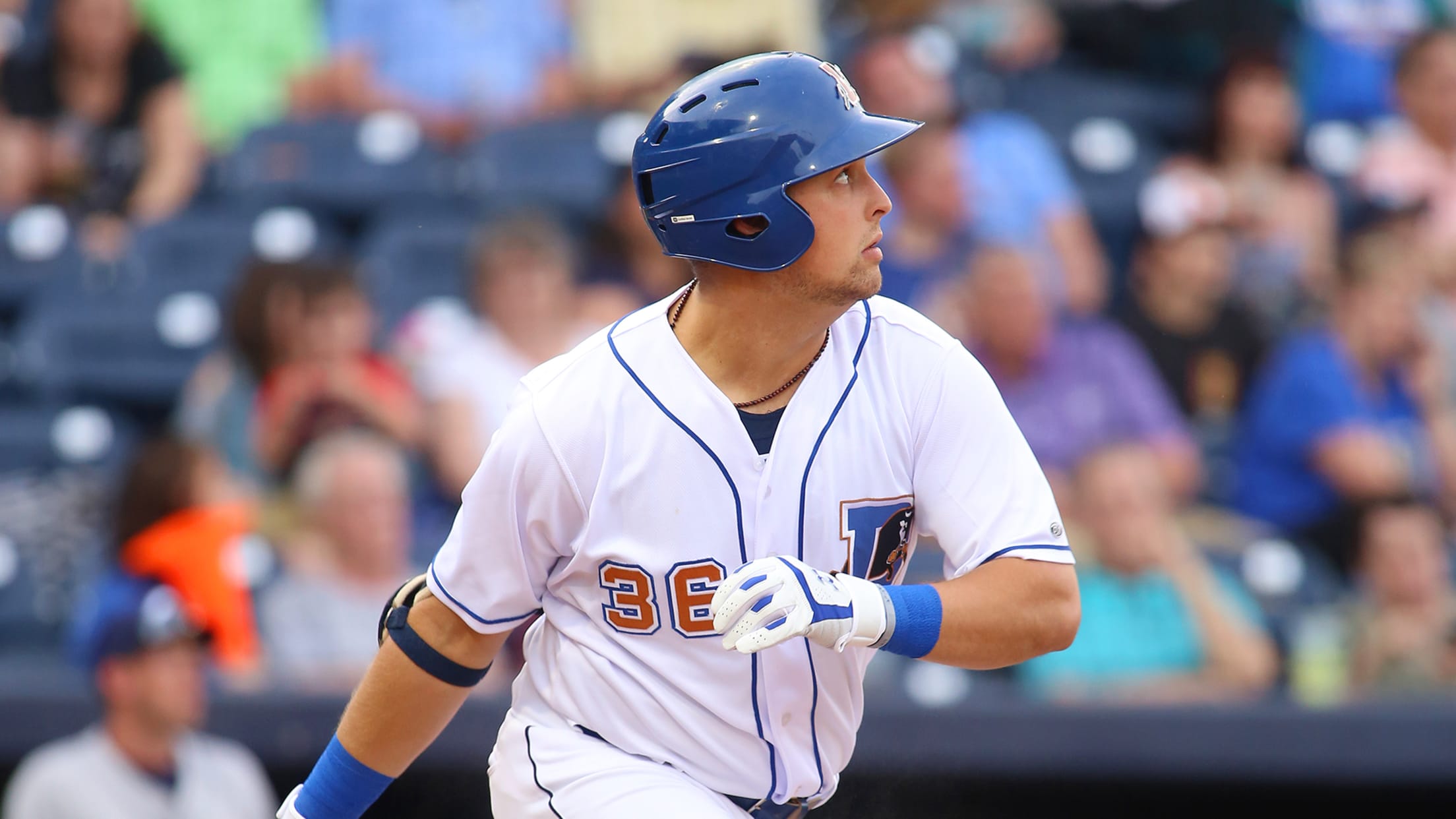 Nate Lowe tallied his first career three-home run game in Durham's 8-2 win (BrianFlemingPhotography.com)
DURHAM, NC - Nate Lowe blasted three home runs, and the Durham Bulls tallied five homers on the night, as they defeated the Charlotte Knights 8-2 Tuesday evening at the DBAP. Reliever Cole Sulser (4-3) recorded the victory for the Bulls, while starter Donn Roach (2-4) suffered the loss for
DURHAM, NC - Nate Lowe blasted three home runs, and the Durham Bulls tallied five homers on the night, as they defeated the Charlotte Knights 8-2 Tuesday evening at the DBAP. Reliever Cole Sulser (4-3) recorded the victory for the Bulls, while starter Donn Roach (2-4) suffered the loss for the Knights.
Lowe tallied his first career three-home run game, blasting off in the fifth, seventh and eighth innings. The first baseman finished the evening 3-for-4 with five RBI and a walk.
The Knights were able to strike first, thanks to an RBI single by Danny Mendick to take an early 1-0 lead in the first inning. The lead was short-lived though, as Michael Perez launched a two-run homer to center field in the second frame.
Lowe continued the positive momentum and extended his hitting streak to eight games with a solo home run in the bottom of the fifth inning to increase the lead to 3-1. While the Knights recovered for a run on an RBI single by Ryan Goins in the seventh, Lowe reestablished the two-run lead in the bottom of the frame with his second home run of the day to make it 4-2. Mike Brosseau then helped put the game out of reach, following Lowe's blast with a homer of his own to make it 5-2.
Lowe sealed his historic day with a three-run home run in the bottom of the eighth, becoming the first Bull since Austin Meadows on August 29, 2018 to hit three home runs in a single game.
The Bulls will wrap up their three-game series with the Knights Wednesday night at 6:35 at the DBAP. Afterwards, the Bulls will play five games over a four-day span at the Gwinnett Stripers beginning on Thursday evening.