McKendry Extends Scoreless Innings Streak In Bulls' 8-4 Defeat
Bulls starter Evan McKendry fires 6 shutout frames, has not allowed a run in last 19.1 frames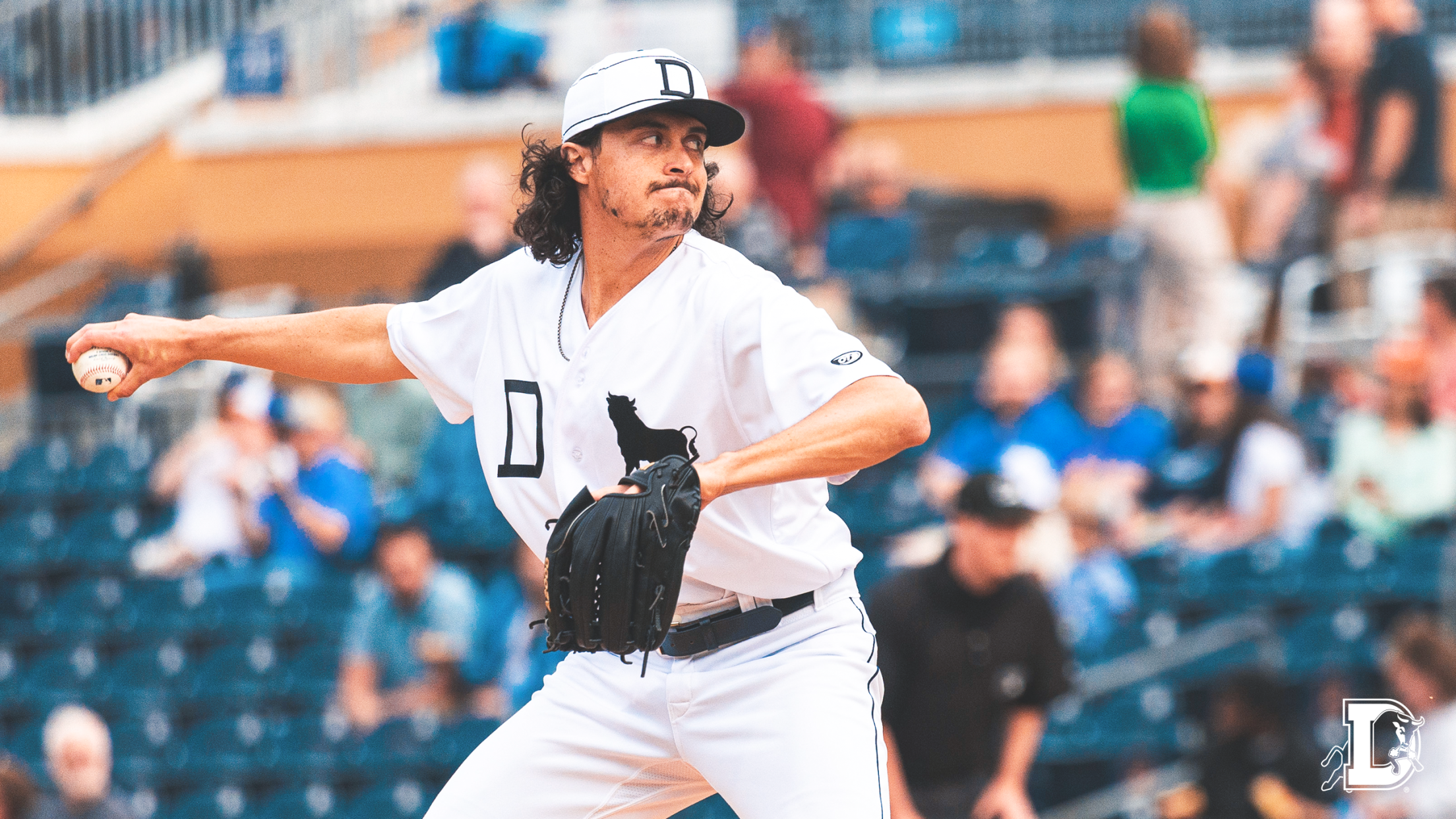 Bulls starting pitcher Evan McKendry fired six shutout frames to extend his consecutive scoreless innings streak to nineteen and one-third innings, with right fielder Ruben Cardenas and second baseman Jonathan Aranda each homering, while Sounds catcher Brian Navarreto clubbed three hits and drove in four runs in Nashville's 8-4 win
Bulls starting pitcher Evan McKendry fired six shutout frames to extend his consecutive scoreless innings streak to nineteen and one-third innings, with right fielder Ruben Cardenas and second baseman Jonathan Aranda each homering, while Sounds catcher Brian Navarreto clubbed three hits and drove in four runs in Nashville's 8-4 win over Durham on Thursday evening at Durham Bulls Athletic Park.
McKendry (6.0 IP, 2 H, 0 R, 2 BB, 8 SO) yielded just two hits and two walks while fanning a season-high eight batters, though he would not factor in the final decisions. Dating back to April 28 he has not allowed a run over his last 19.1 innings pitched, adding seven hits and six walks while striking out 18 batters.
Durham plated the game's first run when Aranda drew a bases-loaded walk in the second, while Cardenas would club a solo shot, his team-leading tenth longball of the year, in the sixth. Nashville, however, would grab the lead with a three-run seventh highlighted by Navarreto's two-run two-bagger prior to CF Blake Perkins' go-ahead RBI single. After C Nick Dini's game-tying run-scoring single in the last of the seventh, the Sounds answered with a five-run eighth to go up 8-3. Aranda would later go deep in the ninth to narrow Durham's deficit to four.
Cardenas was the lone Bulls batter to record a multi-hit effort, while 3B Osleivis Basabe bashed a first-inning single to extend his team-best hit streak to 11. Navarreto (3-4, 2 R, 2 2B, 3 RBI) paced all hitters with his three knocks and four runs driven in.
Sounds reliever Bennett Sousa (2.0 IP, 1 H, 4 SO) earned the victory with two scoreless innings of support. Bulls southpaw Jose Lopez (0.1 IP, 4 H, 5 R, 4 ER, BB) suffered the defeat.
Durham and Nashville are scheduled to continue their series on Friday evening, with first pitch scheduled for 6:35pm. The Bulls' starting pitcher has not yet been announced, while the Sounds are anticipated to give the nod to LHP Robert Gasser (1-0, 5.17).
Tickets for that game and all 2023 Durham Bulls home games are available, and can be purchased at DurhamBulls.com, or by calling 919.956.BULL.