Pruitt Delivers as Bulls Even Series
Righty deals, Refsnyder and Lowe homer in 5-2 victory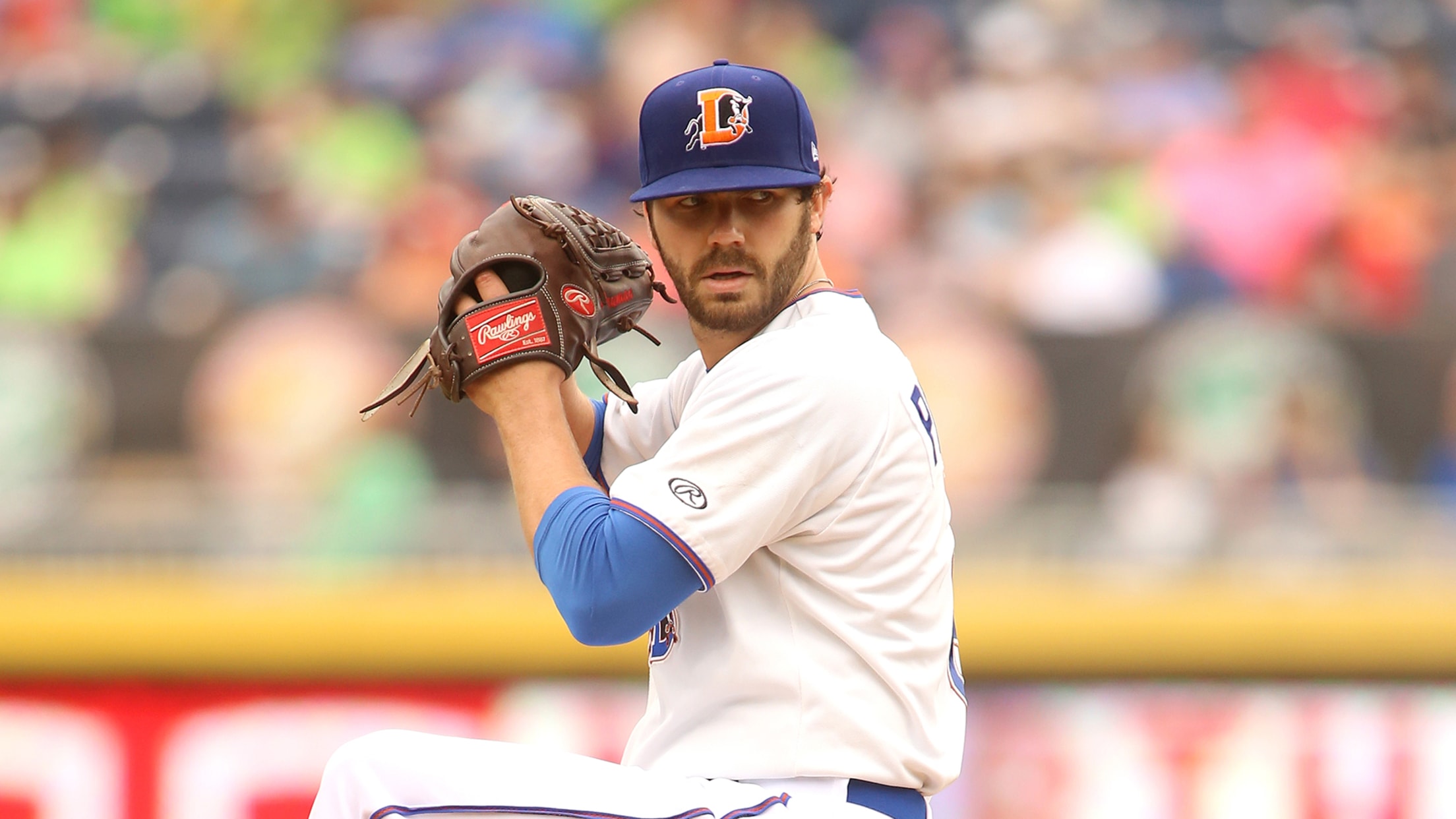 Austin Pruitt tossed six scoreless innings as the Bulls squared the Governors' Cup Finals at one game apiece (BrianFlemingPhotography.com)
MOOSIC, PA - The Durham Bulls defeated the Scranton/Wilkes-Barre RailRiders 5-2 Wednesday night at PNC Field, tying the best-of-five Governors' Cup Finals at one game apiece.Durham took the lead almost immediately, as Kean Wong walked to lead off the contest and Rob Refsnyder followed with a homer over the left
MOOSIC, PA - The Durham Bulls defeated the Scranton/Wilkes-Barre RailRiders 5-2 Wednesday night at PNC Field, tying the best-of-five Governors' Cup Finals at one game apiece.
Durham took the lead almost immediately, as Kean Wong walked to lead off the contest and Rob Refsnyder followed with a homer over the left field wall, giving the Bulls a 2-0 advantage. Neither team would score again until the top of the seventh frame, when Jason Coats lined a two-out triple, and scored when Jake Cronenworth legged out an infield single to give the visitors a three-run lead.
That offense was more than enough for Austin Pruitt, who picked up the victory after tossing six scoreless frames. The right-hander scattered three hits and walked one while punching out five, and never allowed a batter to reach third base.
In the ninth Nate Lowe added on a pair of insurance runs, as the lefty swinger cracked a two-run homer over the left-centerfield wall for a 5-0 lead. Down to their final out the RailRiders got on the board via a two-run home run, but would get no closer as the Bulls earned a three-run victory.
Out of the bullpen Colin Poche continued Pruitt's work, earning a three-inning save despite allowing the two-run homer in the ninth. Southpaw Nestor Cortes Jr. suffered the loss, surrendering two runs on just two hits over six innings, walking three and striking out six.
Durham and Scranton/WB meet in Game 3 at 6:35 p.m. Thursday evening at PNC Field. RHP Chih-Wei Hu is scheduled to make the start for the Bulls, opposite RHP Mike King for the RailRiders. Durham will serve as the home team for the remainder of the series, despite all games taking place at PNC Field. Games 3 through 5 of the series were shifted to Scranton earlier in the week with the threat of inclement weather from Hurricane Florence.