Stripers Clip Bulls in 3-2 Decision
Durham's four-game winning streak halted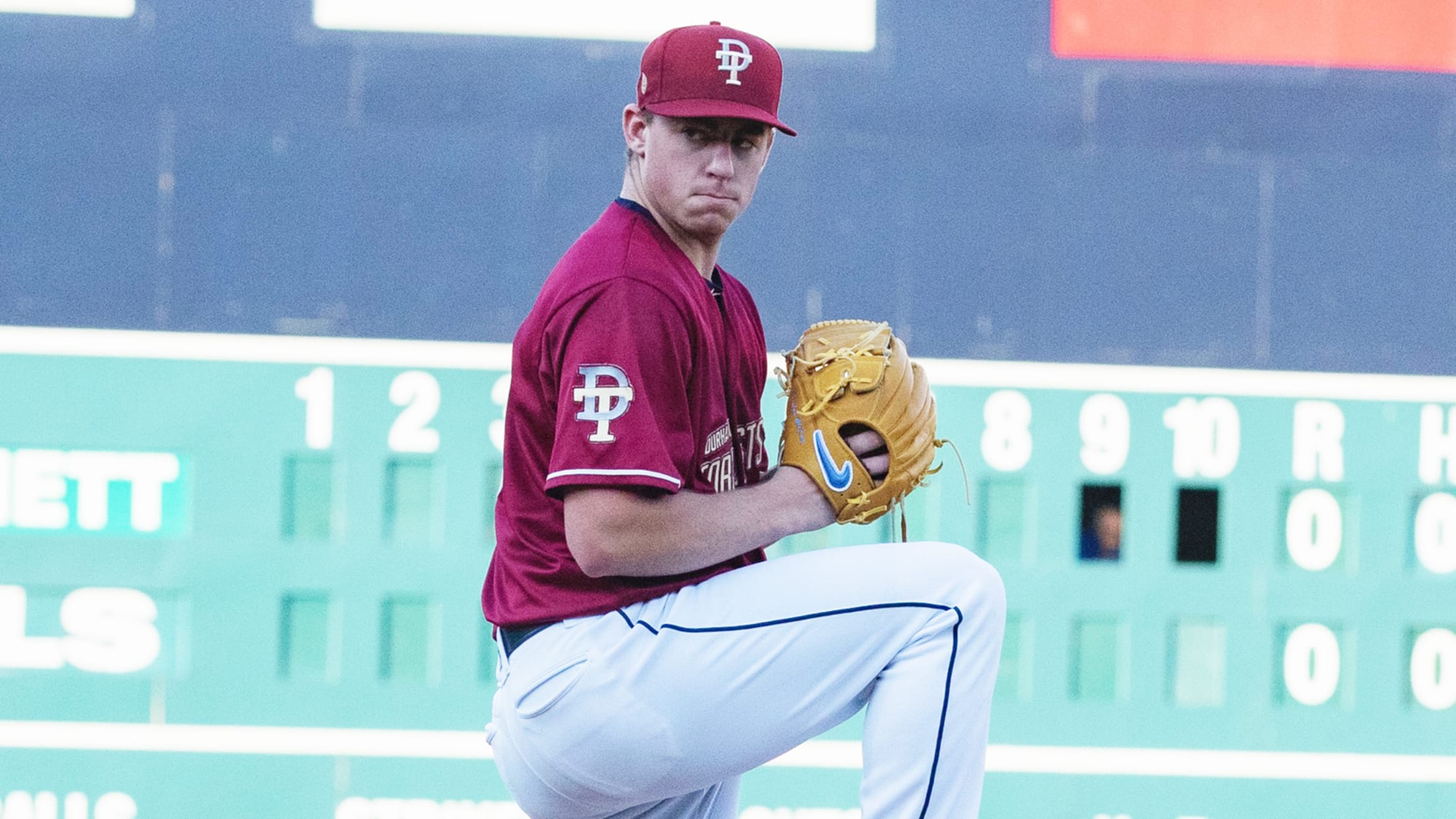 Brendan McKay tossed three scoreless innings and struck out eight Saturday at the DBAP (Patrick Norwood / Durham Bulls)
DURHAM, NC - The Durham Bulls saw their four-game winning streak come to an end Saturday night at the DBAP, falling to the Gwinnett Stripers 3-2 in front of a paid attendance of 10,202. Kyle Wright (11-4) earned the victory for Gwinnett, while Josh Fleming (1-3) suffered the loss for
DURHAM, NC - The Durham Bulls saw their four-game winning streak come to an end Saturday night at the DBAP, falling to the Gwinnett Stripers 3-2 in front of a paid attendance of 10,202. Kyle Wright (11-4) earned the victory for Gwinnett, while Josh Fleming (1-3) suffered the loss for Durham.
After three scoreless innings to begin the game, Adam Duvall launched a solo homer over the Blue Monster to put Gwinnett up 1-0 in the fourth. Durham countered in the bottom of the frame with Emilio Bonifácio's RBI double, scoring Guillermo Heredia.
In the fifth the visitors re-took a one run advantage on a solo homer by Drew Waters, and followed it up an inning later with an RBI single by Jonathan Morales to make it a 3-1 contest. The Bulls struck for a run in the bottom of the seventh on an RBI single by Mac James, but that was as close as the home side would get.
Brendan McKay started on the mound for Durham and turned in three scoreless frames while striking out eight and allowing just one hit and one run. Luis Santos and Sam McWilliams each turned in scoreless relief appearances for the Bulls as well.
The Bulls and Stripers square off at 5:05 p.m. Sunday in the penultimate game of the 2019 regular season. RHP Aaron Slegers (5-7, 5.30) is scheduled to start for Durham opposite RHP Touki Toussaint (1-5, 7.71) for Gwinnett.