UNC, NC State to Battle in Duel at the DBAP
Tobacco Road rivals square off in Durham on April 17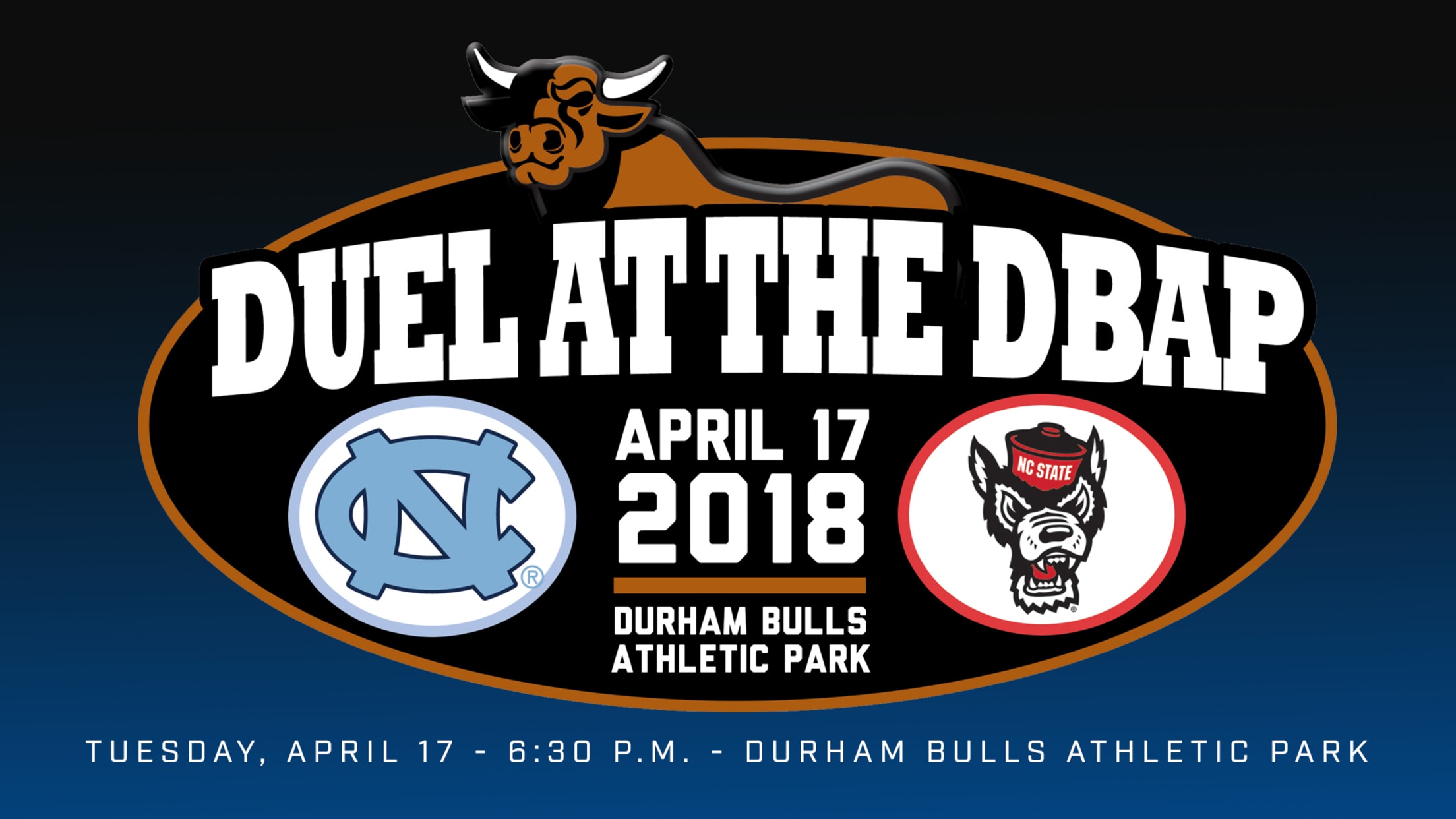 The University of North Carolina Tar Heels and NC State University Wolfpack will square off in The Duel at the DBAP on Tuesday, April 17 at 6:30 p.m. The matchup marks the first time the two teams will meet at Durham Bulls Athletic Park since an 18-inning affair during the
The University of North Carolina Tar Heels and NC State University Wolfpack will square off in The Duel at the DBAP on Tuesday, April 17 at 6:30 p.m. The matchup marks the first time the two teams will meet at Durham Bulls Athletic Park since an 18-inning affair during the ACC Baseball Championships in 2013.
Both teams enter the 2018 season ranked in the Top 25 in the USA Today coaches poll. The Tar Heels begin the season ranked No. 7 in the country coming off a 49-14 campaign, and the Wolfpack enter at No. 25 coming off a season which saw them fall one game shy of reaching a Super Regional.
"We always look forward to showcasing Triangle baseball," Vice President - Baseball Operations Mike Birling said. "Carolina and State are two of the top baseball teams in the country, and we're excited to see the rivals battle at the DBAP once more."
The Duel at the DBAP will serve as a non-conference game for both schools, as UNC and NC State will meet for a three-game affair in Raleigh from April 27 through April 29, and the game will be televised nationally on ESPNU. The two teams were slated to meet at the DBAP in a midweek contest in 2014, but the game was cancelled because of rain. In 2013, the teams faced off in the ACC tournament in front of 11,392 fans, the largest crowd to ever see a college baseball game in North Carolina history.
Tickets for the contest can be purchased here.